For Honor to be described in one word…punishing. A decision to jump straight into a 1v1 duel against an above normal AI bot or online will normally be a futile decision. You'll probably get beat. If you're lucky, the pummelling you receive might not be too bad. Worse still, go online and get placed in front of a particularly brutal opponent and the duel might end with your back getting split into two by an enormous clubbed weapon. But don't fret, with some time you'll soon be the one dishing out all the damage.
For Honor is a Ubisoft published game and its developers are Blue Byte and Ubisoft Montreal. It was primarily designed for competitive multiplayer online gaming which is solely melee-combat based. Players have three character options they can choose from. Samurai, Viking and Knight. Each class has their own sub-classes and all of them have their own unique move-sets, combos and weapons. There are a plethora of different game modes available to users. Some of these include story campaign and the different multiple player modes.
For Honor; Tales of Vikings, Samurais and Knights
The multiplayer game modes offered by this game are very exciting. Something you've probably not come across in a while. A large number of these modes happen within Faction Wars, which is kind of like an overall mode. This game mode allows you to deploy soldiers and take over territories based on the number of victories you can rack up during different matches. Each season here can take almost around ten weeks to complete. When it's all done, the faction that won receives bonuses alongside extra items for their character outfits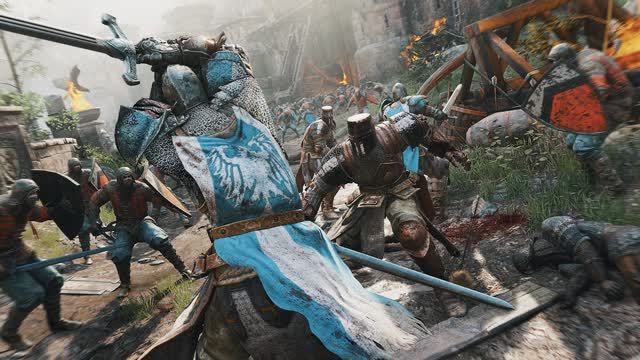 Unfortunately, the For Honor story campaign is almost forgettable. Users play the role of 3 main characters with each individual campaign comprising of six or seven missions in each chapter. Each chapter focuses on their individual characters and each of them will attempt to express the world's narrative in a way that will completely immerse the player. Sadly, this doesn't work too well. The story campaign seems to merely act as long tutorial because most of the characters provided to you can be used during multiplayer mode. Each main character, instead of a name, gets a title. Most true gamers won't be buying this game for its story campaign, the truth is, they'll be getting it because of its highly engrossing and entertaining multiplayer.
The Way of the Warrior
One of the reasons why multiplayer game modes work so well is due to the well-crafted and implemented blocking mechanisms of the game. The fact that there are basically no firearms available to players translates to the majority of combat being 1v1 melee combat. Providing players the ability to block incoming attacks as well as counter them is how developers of this game made things interesting. You can block attacks coming in from the right, left or from above. This usually makes for an exciting experience because you can never really know whether your opponent is skilled enough to block the attacks you throw at them.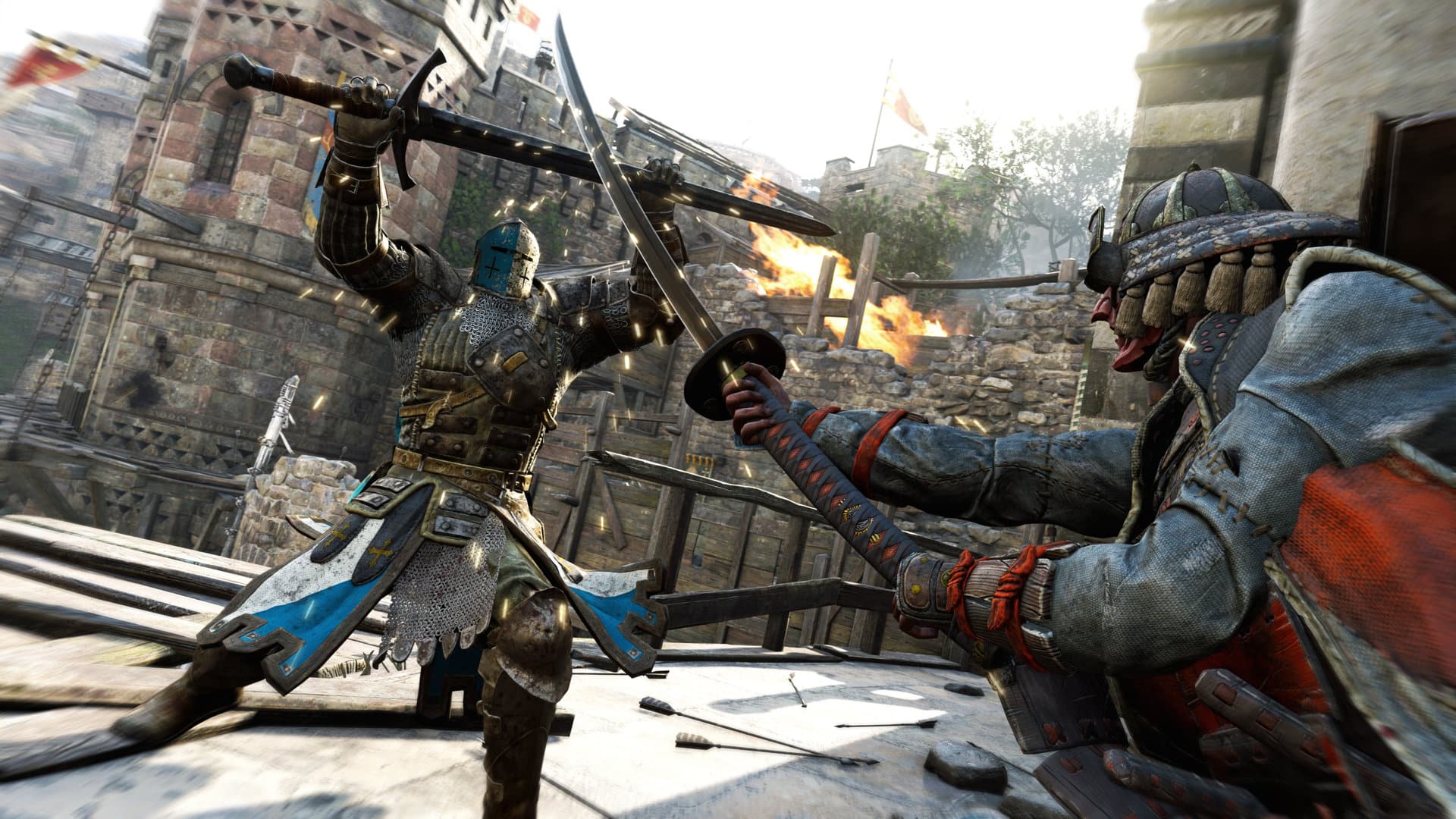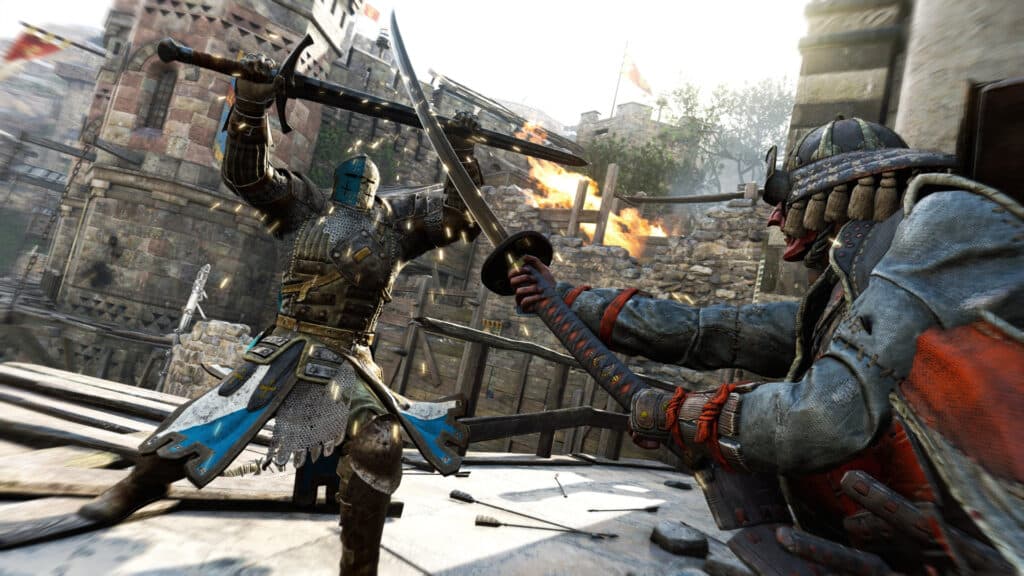 The game's combo and move list assigned to each of the twelve different warriors available to you is also quite impressive. It adds a certain level of complexity to combat that most will probably not have experienced before. Most combat scenarios devolve into a cat and mouse game whereby both warriors see who can parry and block better before dealing the fatal strike. This combined with your stamina gauge that reduces at every combat action you make produces an overall nail-biting experience. This means that each player can have their own unique individual play-style.
The Details and Design of the game
Graphically, the game doesn't live up to what one would expect. They could've been much better. So could have the audio as well. Compared to other games of its kind that were released during its time, For Honor seems less superior. This clearly means that it could have done with a little more polishing up. The environments can sometimes get a bit boring and you're almost always in an area populated by enemies which means having to be in constant conflict. There aren't any NPC characters aside from bosses and AI comrades. It kind of makes the world feel lifeless and unrealistic. Fortunately, that's something they can probably improve on being an online only game.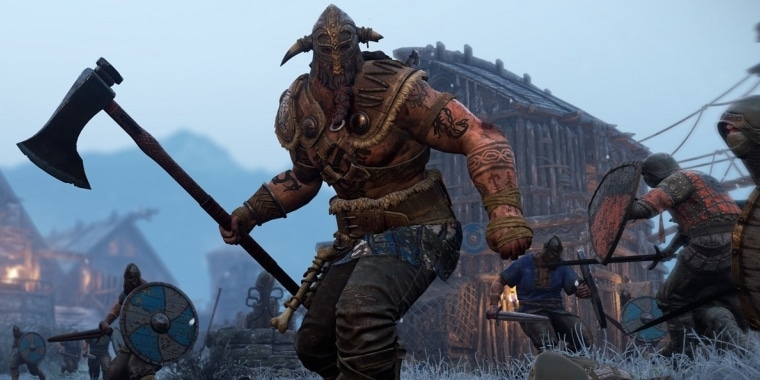 There's not a lot you can say when it comes to the choice of music that's played in For Honor. You can sometimes catch the present orchestral score that's playing, but if you want to hear it with more clarity, you might need to adjust your audio settings to your liking. The sound effects produced by the clash of different swords, weapons and armor are quite solid enough, however, the voice acting is on the below average side. As we mentioned earlier, most gamers only come here for the multiplayer game modes and nothing else. This generally means that not many will pick up on the games simple shortcomings. Lucky for you us here at Gadget Gang don't have the luxury to do that. We'll always have to let you know what's completely what. That's why you with us, no?
Our Take 
For Honor is undoubtedly a gamble, not something easily said when it comes to Ubisoft products. Many competitive multiplayer games, especially online, focus on first and third person shooting mechanisms rather than 1v1 melee focused combat. However, this is actually what makes this game truly special. The story campaign may not be as exceptional as compared to other games of its kind, graphics and audio may be a little wanting but the multiplayer modes make it one of the most exciting as well as fun gaming experiences you'll ever have.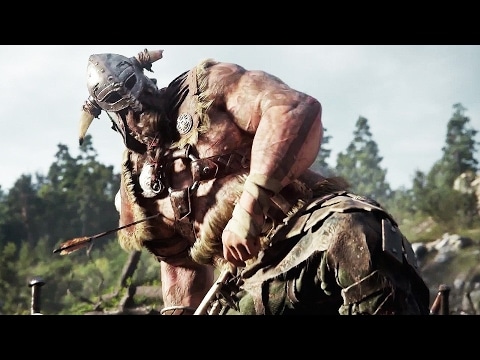 Is it worth buying?
Being able to face off against a katana-wielding Samurai as a Knight that's a long-sword master is quite the spectacle. Something you probably only see in your gamer dreams. Well, Ubisoft has made it a reality. If it's a great multiplayer experience you're looking for then For Honor is definitely worth the cash. But, if it's a captivating story mode you're looking for then you might want to try something else. As for our opinion?  We think it's worth it and Gadget Gang always takes these things seriously.