If you aren't yet fully accustomed to dual rear camera smartphones then you're probably not yet fully prepared for the Huawei P20 Pro. Aside from being on the news for the past few months for all the wrong reasons Huawei has still managed to release their new P20 Pro. This smartphone is remarkably well built oozing loads of style accompanied by a triple camera system.
From design to camera performance to build quality, this product is in every way a 1st rate flagship smartphone. However, that does not mean it lacks its flaws. The AI used to power its rather ambitious triple camera is sometimes a bit overzealous. Another downside is that since it uses last year's chipset, it isn't as efficient as some of its competitor devices on the market.
Design and Display
The trend set by Mate 10 Pro of a metal frame and glass back continues with the P20 Pro. However, compared to its predecessor, the P10, this new release from Huawei has rounder edges. The outside case look is definitely a step up from the P10s sandblasted aluminum and it also comes in a wide variety of color scheme options as well. One of them being Twilight, which is basically a combination of purple hue and teal. The developers have certainly come up with another eye-grabbing design which is sure to catch the interest of the people around you that might have spotted your phone. The phone's camera sticks out a little. However, once you cover it with a phone casing, that stops being a problem. The only downside of using a case cover is that it hides that elegant mirror finish.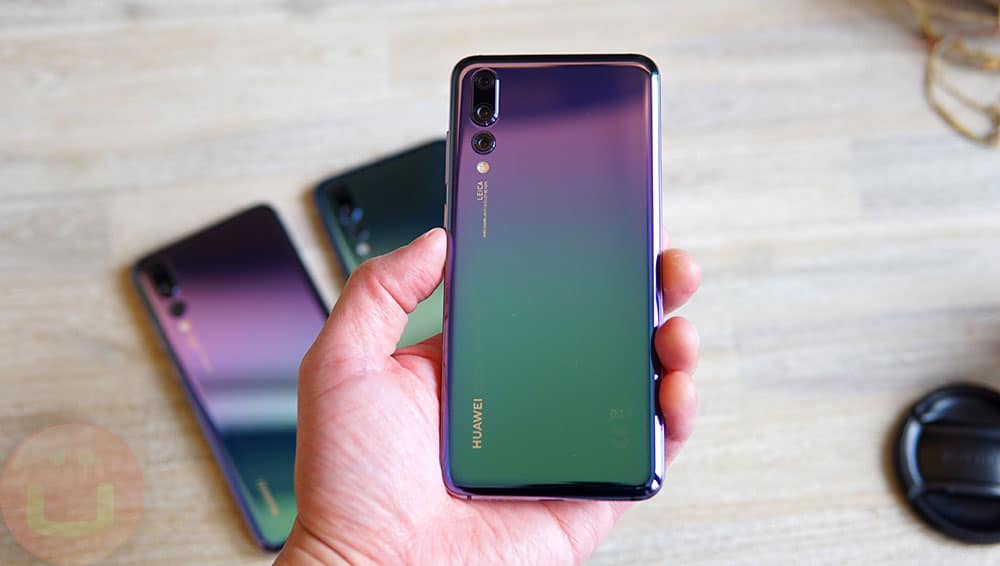 With a 2244x1080p resolution, the 6.1-inch display screen is a lot broader than what the Huawei Mate 10Pro is and has an aspect ratio that measures 18.7:9. The P20 Pro, unlike its regular P20 counterpart, has an AMOLED Screen. This helps produce a bit more brightness as well as more vibrant colors. The Huawei P20 Pro also many more features compared to the Mate 10. One interesting one is being the 'Natural Tone' setting which matches color temperature with ambient light.  Something similar to the True Tone setting found on an iPad or iPhone.
Performance and Battery
For all the ambitious and weird stuff, Huawei has attempted with their P20 Pro, the things actually inside the smartphone are quite conventional. An identical Kirin 970 chipset similar to the Mate 10 Pro (accompanied by a neural processing unit) as well as the same 128GB of storage and 6GB of RAM. Sadly though, there are no microSD slots available with this phone. When it comes to matters software, the Huawei P20 Pro operates using Android 8.1 Oreo. Their soft scaled-back approach when concerning software helps keep the phone running at a respectable pace. With that said, Huawei seems to be trying to care a little more about the software they choose to stick into their products.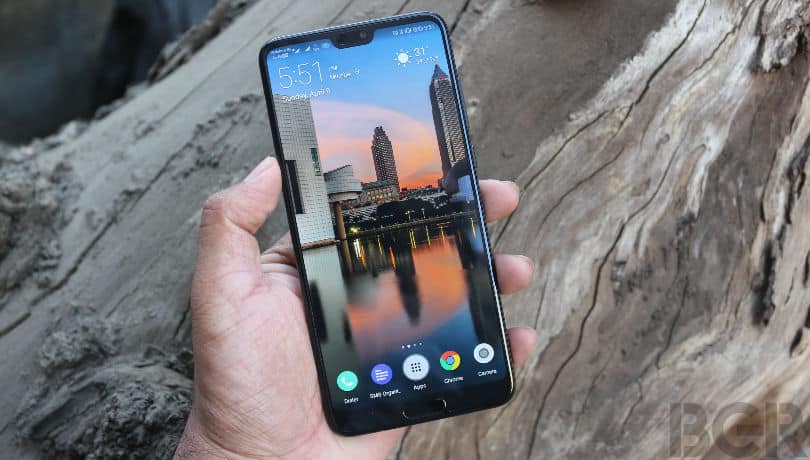 The Kirin 970 NPU undertakes a lot of computational heavy lifting in relation to the Master AI for the cameras. The Huwaei P20 Pro uses a 4000mAh battery which isn't too bad for this type of phone. Averagely, one charge should be enough to ensure general use of your phone (checking emails, social media and messaging) for up to around two to two and a half days. However, if you're one who tends to use your camera a lot then you might have to prepare yourself for the hits you'll take to your battery life. That's usually due to the Neural Processing Unit kicking itself into high gear. At this point, you'll also notice the entire phone gradually getting warmer.
Nevertheless, no other flagship smartphone from any other developer offers the longevity the P20 Pro battery gives its user. The Kirin 970 Chipset is quite efficient too, to say the least.
Camera Quality
Truth be told, one of the things that makes this handset stand out from being an otherwise ordinary smartphone is its triple lenses. Oh, and by the way, it's the world's first of its kind. The primary camera has a rating of an outstanding forty megapixels. Yeah, forty! Huawei has also increased their image sensor size so as to be considerably larger than the flagship handsets of Samsung, Apple and Google. What this generally means is that the P20 Pro has the ability to produce super-crisp photos and shots without having to sacrifice light. This is usually a very common complication with high-megapixel ratings. The main sensor is aided by the other two cameras, depending on the situation. The twenty megapixels monochrome lenses are designed to concentrate on luminosity. This is because it does not need to record color.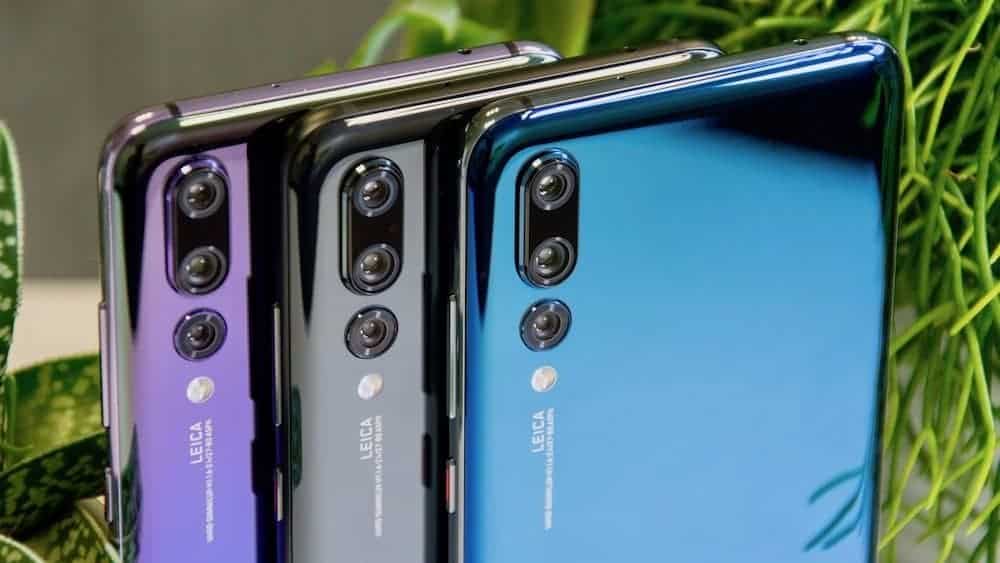 Another cool thing with the P20 Pro is that it uses a Master AI to change exposure parameters to match different scenes as well as objects recognized by the onboard neural processor. However, its greatest breakthrough when imaging is concerned comes courtesy of the phone's Night Mode and AI Stabilization features. These two systems help produce fantastic low-light photography. Some of which not many smartphones can claim to accomplish. Especially when compared to this quality. The shutter is kept open by Night Mode for a whole four seconds because longer exposure allows the sensor to get more light in. To top it all off, you'll not need a tripod with the P20 Pro because hand shake is effectively eliminated by the AI Stabilization feature.
Specifications
Operating System: Android 8.1 Oreo(EMUI 8.1)
Screen Size: 6.1inches
Resolution: OLED 2224x1080p
CPU: Kirin 970 Hi-Silicon
RAM: 6GB/8GB
Storage: 128GB/256GB
Battery Size: 4000 mAh
Size (inches): 6.1×2.91×0.31
Our Take
We applaud Huawei for attempting to give the world the best camera smartphone with their Huawei P20 Pro. However, while there's clearly still a lot more to be done, the fact that they've managed to solve a problem (producing awesome low-light pictures) Samsung, Apple and Google have been unable to do for such a long time is simply superb. Especially for those that use their camera a whole lot. All in all, it's a fantastic smartphone. Definitely worth the buy.