Nokia, with this new smartphone of theirs, is trying to show the mobile market that they still have a voice. The Nokia 6.1 Plus is attempting to prove that this resurgent brand can offer much more than just one shot of nostalgia. As you might have already guessed, this phone is a notch better than its predecessor the Nokia 6.1. With this one, you get a bigger display screen, better battery power (at least on paper), more cameras as well as a more powerful processor. It's funny how you can never really write off Nokia, can you? Anyway, this phone which was first unveiled in China as Nokia X6 runs on Android 8.1 Oreo stock-build and was among the phones used in the Android One initiative. It's the latest budget Nokia smartphone. Walk with Gadget Gang and let's take a closer look at what they have for us.
Design and Display
Aside from being much lighter than one would expect, the Nokia 6.1 Plus also happens to be an all-screen front phone (like most new releases this year). Its back panel design is what actually differentiates it from its other counterparts. If you're the type that likes keeping your smartphone shiny and clean then the 6.1 Plus might not be ideal for you. It has a highly reflective shiny glass back that's not only a smudge and fingerprint magnet, but it's also easily prone to minor scratching as well. Nevertheless, a clean one certainly looks attractive. It comes in three colors. Gloss Black, Gloss Midnight Blue and Gloss White.
At the center enclosed in a capsule-shaped casing is where you'll find the dual rear cameras and directly below that is the fingerprint sensor as well as the Android One branding. On the right side, you have the power and volume buttons while on the left you have the hybrid SIM card port. At the top, you've got a Type-C USB charging port and 3.5mm headphone jack while at the bottom there's the mono speaker.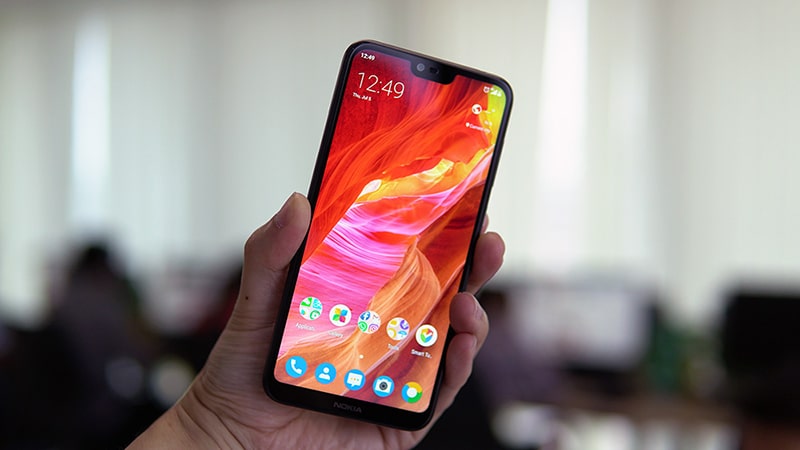 When it comes to the display, this new Nokia smartphone provides its customers with a 2280x1080p full HD+ 5.8 inch LCD-screen accompanied by 19:9 aspect ratio. For its protection, they've used the Corning Gorilla Glass 3. Even though still struggling a bit in the smartphone market, HMD Global has proved they can provide their customers with different options to choose from. Unfortunately, 2.5D curved screen happens to be particularly prone to scratches, however, the Gorilla Glass 3 protection does a good job of helping keep them at bay.
Performance
Qualcomm Snapdragon 636 processor is what powers the 6.1 Plus. It isn't the best out there but it certainly isn't the worst. For tasks such as working on documents, streaming videos and just playing heavy games this processor works just fine. The crunching of all the animations and graphics in apps is done using an Adreno 509 GPU enabled handset. Regular users shouldn't have any reason to complain really because 4GB RAM clubbed with this processor should be able to handle most of what's thrown at it.
Pure Android fans should also be able to fall in love with this new Nokia. It doesn't have any unwanted apps or flashy new features out of the box which means that the space consumed by the handset's OS version is much less than the others. Out of 64GB about 12 of it is designated to the OS. This leaves approximately 52GB to save your other data as well as apps. The interface is user-friendly and it has fluid animations.
Camera Quality
Nokia has never really been known to produce smartphones with great cameras. At the very least not budget ones anyway. However, with this new one of theirs, it seems they want to shift their attention to cameras. Its shooting performance is something Nokia has heavily marketed. The phone contains two rear cameras. The first camera features a 16MP sensor while the second has a 5MP. They both produce well-balanced images. Portrait shots are actually quite exceptional compared to the other options available in a similar price range. They're known as Live Bokeh images. The front facing camera actually does more than hold its own.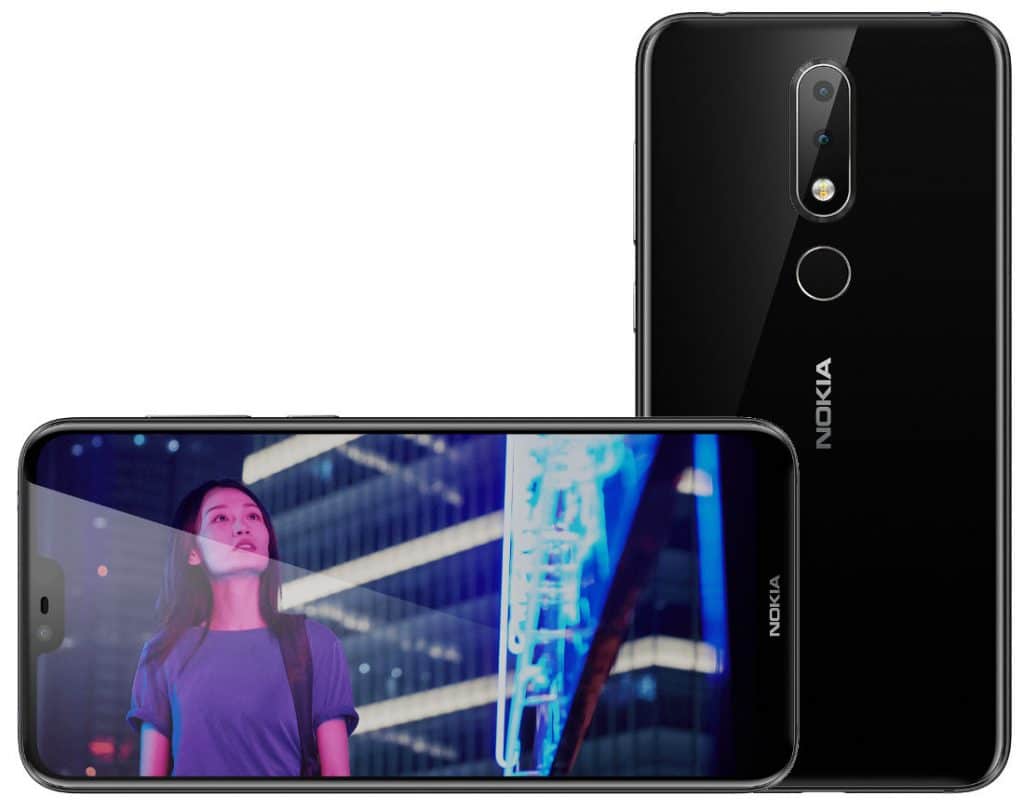 Software and Battery life
HMD Global seems to be focusing on fluid software as well as clean and timely updates. This Finland-based company took in Android One at the turn of this year. This translated to optimized software experience accompanied by stock Android 8.1, monthly security updates for three years and Android version updates for two years. That isn't too bad, no? HMD Global has also promised its customers updates to Android Q as well as Android Pie as soon as they're released.
When it comes to battery life, the Nokia 6.1 Plus performs rather averagely. Your daily usage which probably includes browsing social media apps, playing games, chatting, working on documents and so on, the battery life should last you around 7-8 hours. A 3060mAh battery is what backs this smartphone which happens to be quite generous for a budget smartphone such as this. Utilizing the battery saver option will help you be able to squeeze out a little more battery life from your device. However, it ultimately all really depends on the customer and how they go about using their phone.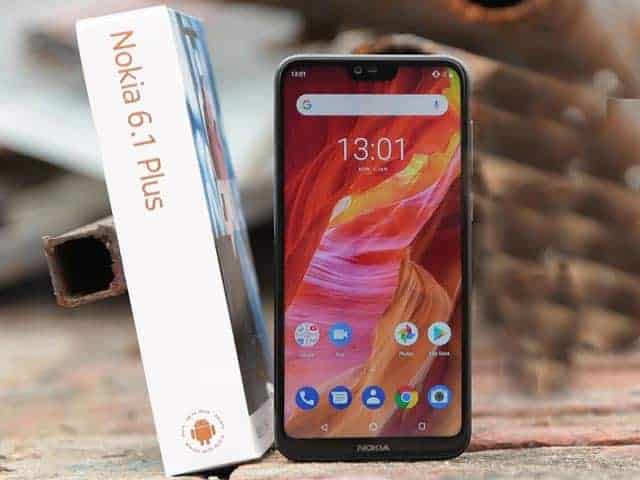 Specifications
Performance: Octa Core
Storage: 64GB
Display: 5.8 inch LCD screen (14.73cm)
Camera: 16MP (5MP front camera)
Battery Lifespan: 3060 mAh
RAM Storage: 4GB
Price: $325
Our take
For a Nokia smartphone, this phone actually performs very well. It is slightly better than its predecessor the Nokia 6. It's nearly complete as a quality smartphone and with that price tag, it's all made a bit better. It has all the basics you need to enjoy a pure Android experience. HMD Global has definitely laid down the gauntlet with the Nokia 6 Plus. If you can afford it and your curious how Nokia is doing so far in the smartphone market, this smartphone is not a bad one to test the waters with. In fact, you'll probably enjoy it.