Do you want to be noticed? If yes, then an Oppo F9 Pro is exactly what you need. In a world where the production of generic looking smartphones is fast increasing with manufacturers and developers alike rushing for the same designs, the folks at Oppo have decided to switch things up a bit. This new product by Oppo is instantly recognizable as well as noticeable, no matter your choice of the three considerably different finishes available to you. Oh, and if you're looking for a low-key, sober option you might have to look elsewhere. While most will get an Oppo F9 Pro because of its aesthetically pleasing value, its features are not too shabby either. Let's take a closer look and see what it's got both outside and under the hood as well.
Design and Display
Oppo has introduced to the world of smartphones what they call the waterdrop notch. They've literally taken it a "notch" higher (pun intended). Anyway, jokes aside, compared to the plethora of handsets that spot the notch design since iPhone X's launch, the notch on this F9 Pro is probably the tiniest you've seen just yet. The only thing it houses is the display's front camera and, on the handset's top edge, a speaker. Due to this tiny notch, this smartphone's screen is 90.8% with an aspect ratio of 19.5:9. This is one of the closest all-screen smartphones available to you right now.
Aside from the waterdrop notch feature, another highlight of the phone is a gradient design that shows, on the phone's lower end, a diamond-shaped pattern when light reflects on it. As compared to other dual colored back paneled smartphones, this feature is quite unique. The F9 Pro was launched in three colors; Starry Purple, Twilight Blue and Sunrise Red. You'll find a dual rear camera setup at the back, horizontally placed encased in a silver rim with an extended part housing the LED flash.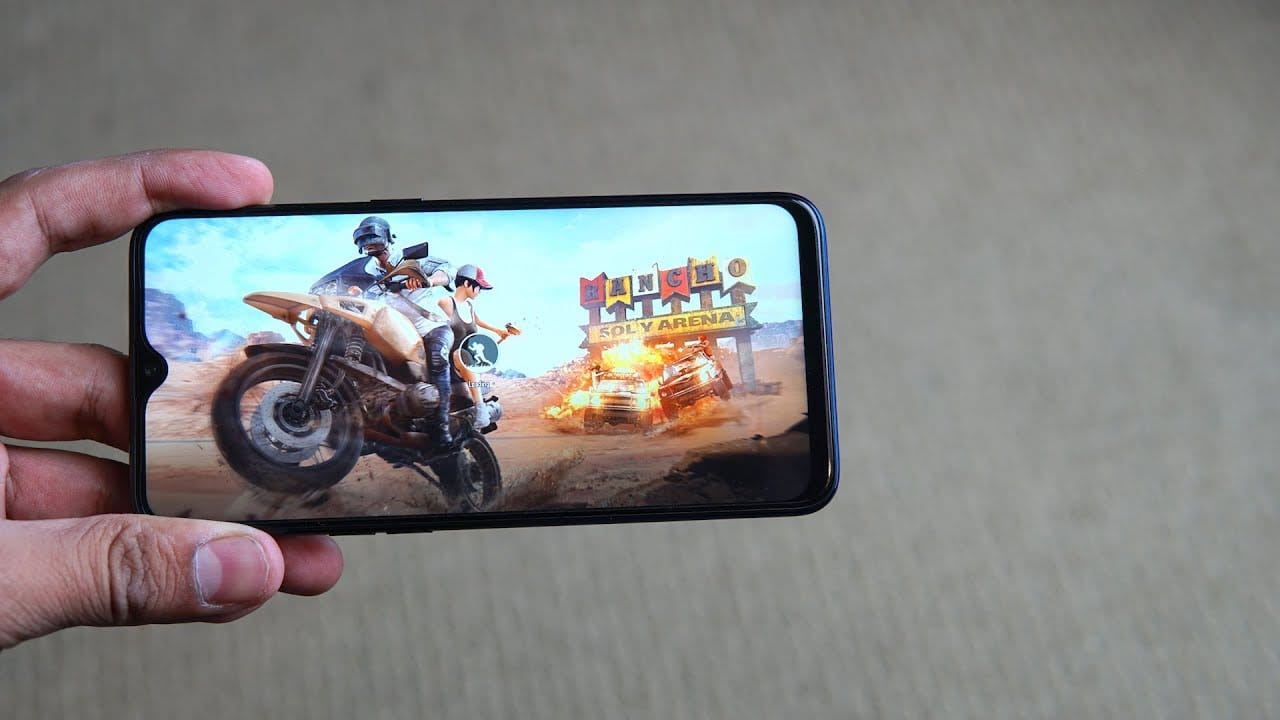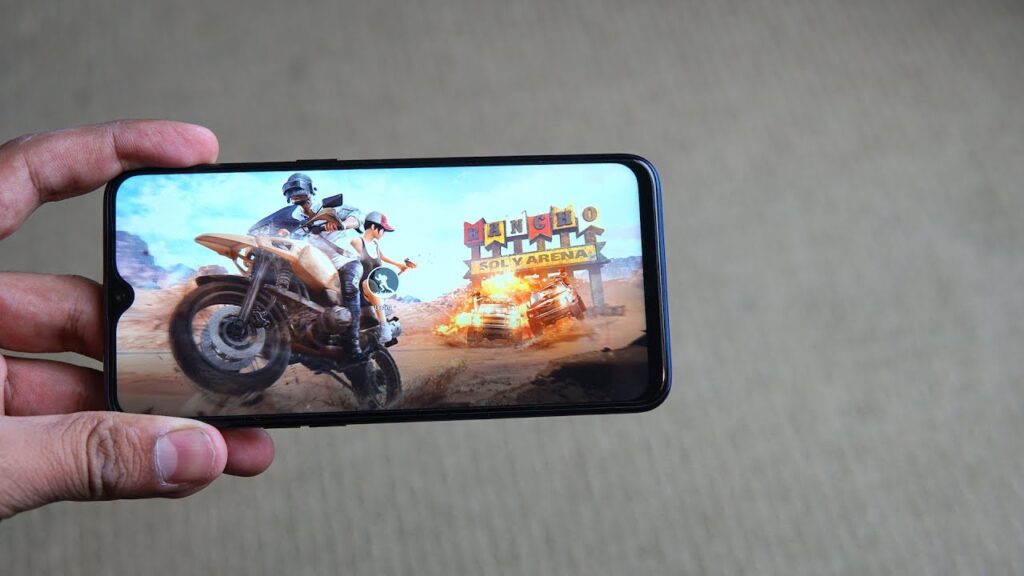 Another talking point that's undoubtedly among the main highlights as well is the F9 Pro's display. It features a full LTPS TFT 6.33 inch screen of about 2340x1080p resolution. At the display's bottom contains a slim chin that lacks the ability to house navigation keys, therefore they're placed on the display screen. When operating full-screen applications they're generally hidden, however, they pop up as soon as the screen is tapped. All in all, the performance of the display is quite commendable. The colors are vibrant and sharp. The general handset viewing experience is bang on, no doubt.
Performance and Battery Life
The phones full HD+ resolution screen is enough to sustain a crisp looking screen even at 6.3 inches. The rounded corners and notch result in the need for a little cropping whenever you watch videos full screen. Sadly, the inbuilt speaker provides awful sound quality. Everything is distorted and screechy and some of the music you might want to listen to won't be so enjoyable. However, casual games seem to run just fine, but other heavier options such as Asphalt 9 might be choppy as well as slightly sluggish. It's safe to say that this phone may not be ideal for those of you that are current-gen gamers.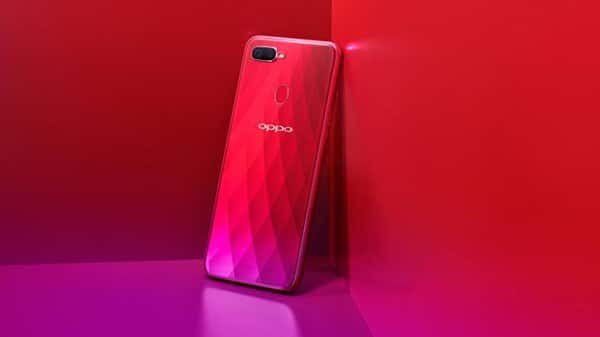 On the other hand, the battery on this smartphone has proved to be quite remarkable. Powered by a 3500mAh battery, the phone still manages to run for slightly over thirteen hours when HD video loop tested. That's largely due to the LTPS low-power screen, P60 Helio SoC's efficiency and the ColorOS built-in optimizations. With ordinary usage including video streaming, gaming and surfing online, you should easily sail through a whole day without having to worry too much about the charge. It can be a pain carrying around the VOOC charger, however, it works brilliantly. A ten-minute charge from zero should take your phone up to about sixteen percent. In fifty minutes you should be able to get it to at least eighty-five percent.
Oppo F9 Pro Camera
The camera application on the F9 Pro is a lot similar to the iOS app. However, it has a bunch of other things going on. The main mode ribbon found at the bottom includes SloMo, Timelapse, Pano, Portrait, Expert and Sticker modes alongside standard Photo and Video. Among Oppo's list of biggest highlights is usually its front camera. This doesn't live up to their high standard though. Faces look sharp when taken, but the details of the background sometimes look completely lost. Edge detection isn't too bad and the cartoony background results from depth effect aren't such a terrible thing either.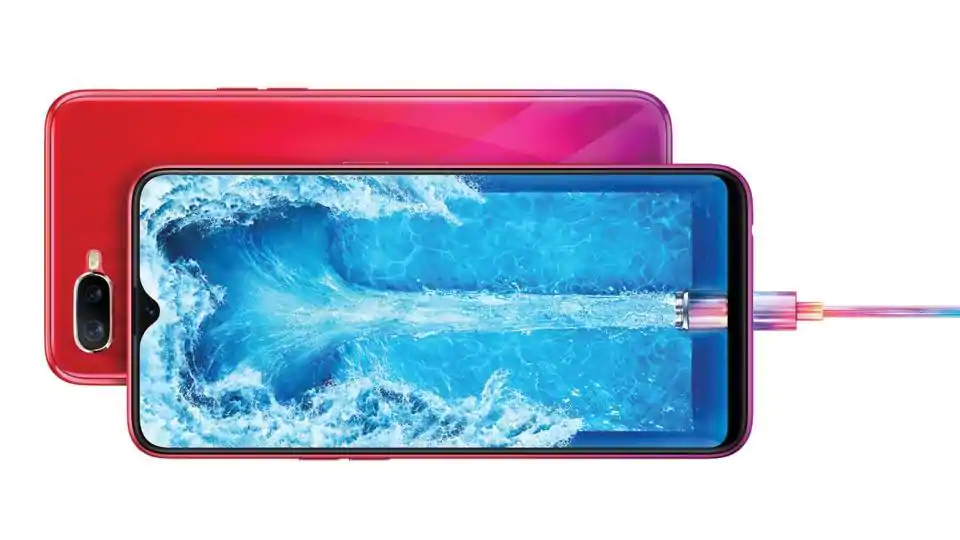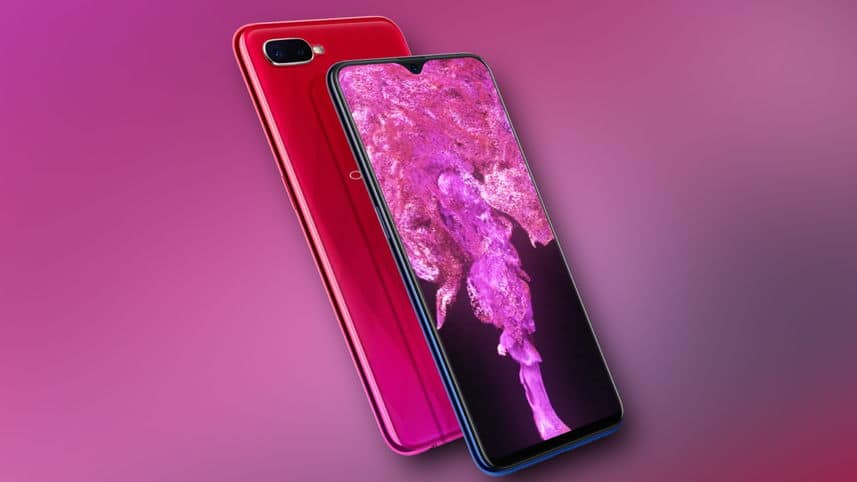 The rear camera gives you an option of 1080p and 720p for video recording. Unfortunately, though, there aren't any other extra settings you can tweak and play with. There also seems to be plenty of focus shifting and clip stabilization could've been better. Overall, when the camera is concerned, Oppo might have just underachieved with this one. But hey, guess it's ultimately for you to decide, yes? All we can do here at Gadget Gang is light the path for you a bit. Who knows, you might think totally different of the camera.
Specifications
Operating System: Oreo v8.1 Android
Sim Slots: Dual-sim(GSM+GSM)
Custom Ui: ColorOS
Screen Size: 6.3 inches (16cm)
Resolution: 2340x1080pixels, ratio 19.5:9
Protection (screen): Corning Gorilla Glass 6
Processor: Octa-core (Quad Core, 2GHz)
Memory Card port: Dedicated microSD slot of up to 256GB
Internal Storage: 64GB with 6GB RAM
Weight: 169 grams
Colors: Starry Purple, Twilight Blue, Sunrise Red
Chipset: Helio MediaTek P60
Architecture: 64bit
OUR TAKE
Oppo F9 Pro has taken us back to the early 2000s when phones makers and developers used to go wildly imaginative with their designs. Smartphones these days rarely take such risks anymore. The ones you find doing this are normally trying to be sophisticated and high-end. They rarely leave any room for whimsical and edgy options. Oppo certainly knows this F9 Pro won't be everybody's cup of tea, but that's fine. If practicality is something you're concerned with, then there are plenty of other choices available to you. In our opinion, this phone ranks as value for money. Its software may not be the best for you who love gaming, however, aside from that it's an all-around great smartphone