The workstation RTX 5000 ADA GPU from NVIDIA is now available for purchase, with the Chinese retailer JD.com listing it at an astounding 35,999 RMB/USD $4,932.
The workstation GPUs announced at SIGGRAPH in August 2023 include NVIDIA's RTX 5000 Ada. The card was formerly exclusively offered as part of OEM systems, however it is now also offered as a standalone GPU option. Recap: There are three distinct graphics cards in the NVIDIA RTX Ada series, the RTX 5000, RTX 4500, and RTX 4000.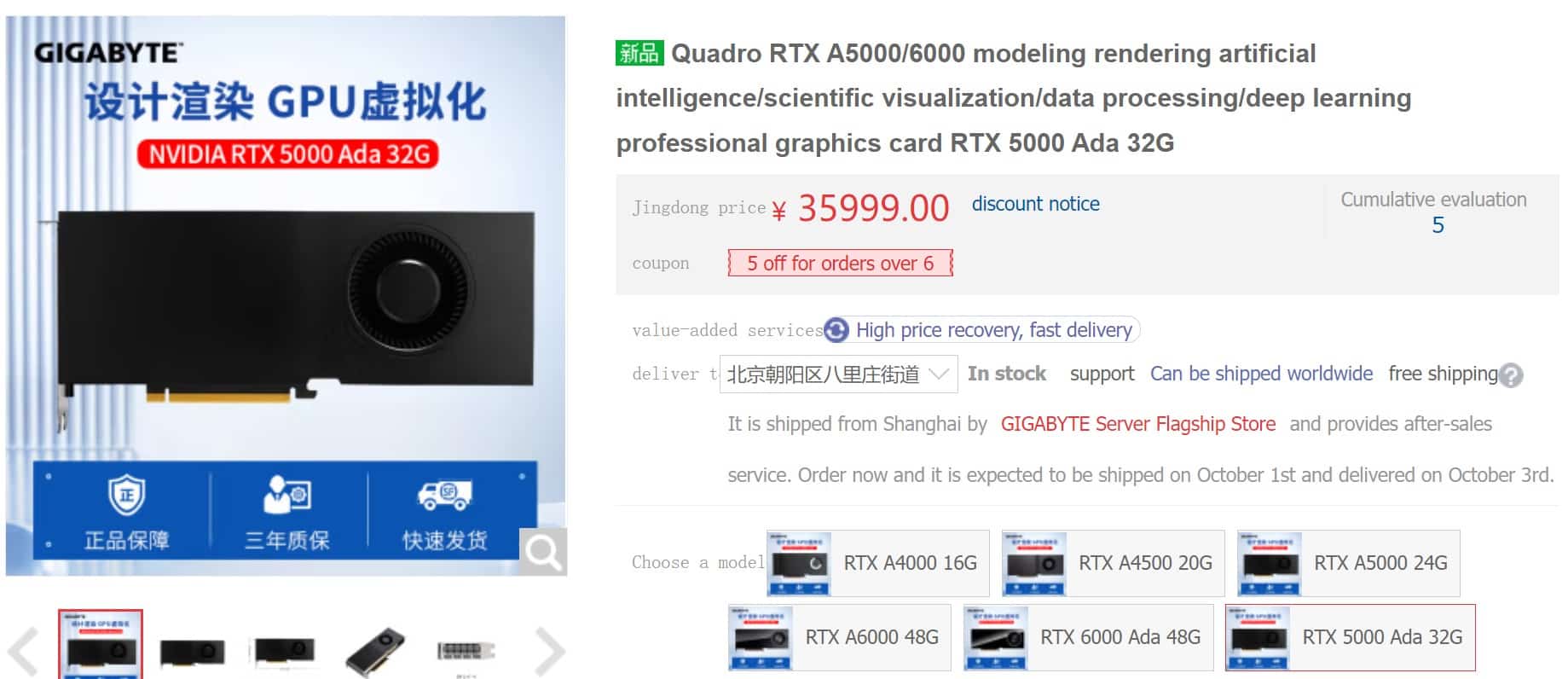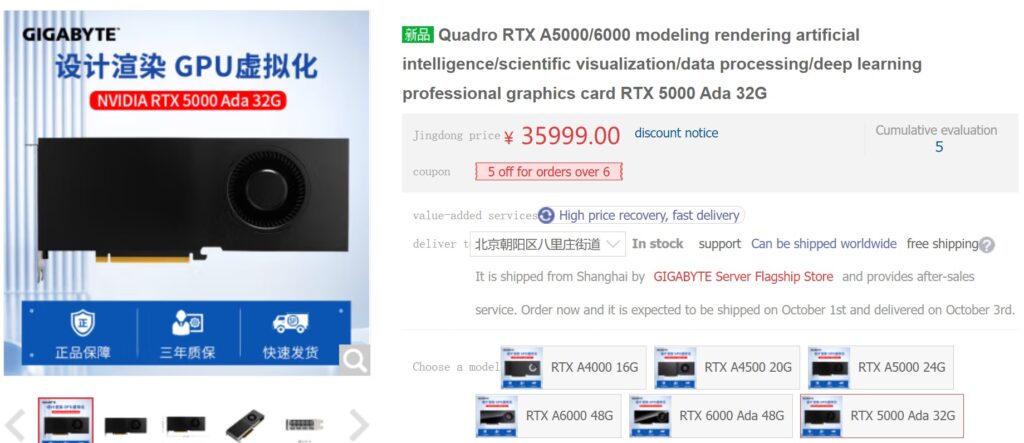 The NVIDIA RTX 5000 Ada graphics card has the AD102 GPU core, which has 12800 cores and 500 tensor cores and can provide up to 65.3 TFLOPs of single performance and 1044 TFLOPs of tensor performance. The card features a TDP of 250W and 32 GB of GDDR6 RAM as well.
You may be shocked by the hefty cost, but it's vital to remember that this is intended for a professional who needs excellent processing performance rather than the average customer. Additionally, the demand for these graphics cards is at an all-time high in China. On the other hand, you may still find pricing in other places that are close to the $4000 US MSRP. The RTX Ada GPU series is a terrific addition to the market and will undoubtedly hasten advancements.