You have your drone and now you're ready to fly, yes? But wait, did you know that you can take your drone experience to the next level? Anyway, guess what, you definitely can. The one thing that fashion and drones have in common is that accompanying them with the right accessories takes a good thing and makes it much better. With Gadget Gang on your side, no need to fret, we got you. Whether it's your first drone purchase or you're already a member of the club, these 7 drone accessories listed below are something you must have. Your drone experience will never be the same.
Lanyard

This is a strap that when attached to your remote control allows for it to hang either from your shoulders or neck. Anybody that has been flying drones for a while will agree to how tiresome it can be holding up the remote after several minutes or hours, whatever the case. Having a lanyard helps so much in these situations because it gives your hands a break in between flying sessions. Also, a lanyard is perfect in those times where you need your hands free to take care of other tasks, but, you still want the remote control near you in case of emergency or you want to have an eye on the drone's display. There are numerous generic lanyards available to you on the market and most of them happen to be really affordable.
Propeller Guards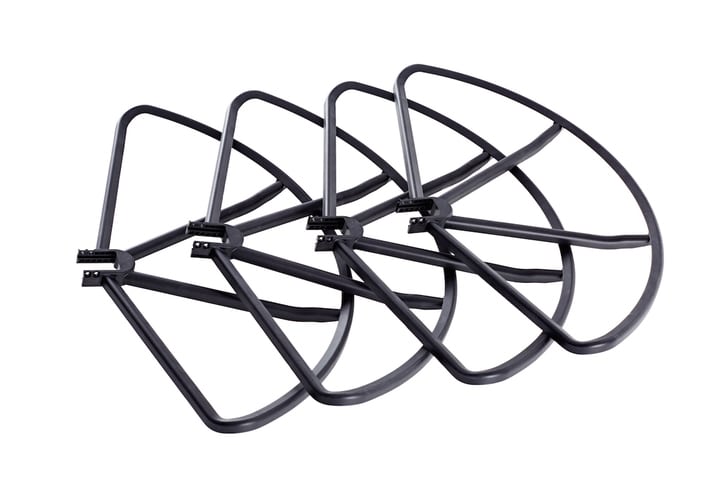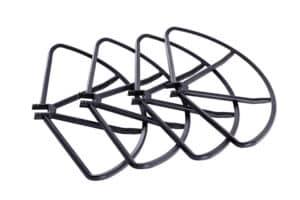 Why run the risk of getting your propellers broken? It's such a pain having to replace them. Okay, most drones already include a spare pair of propellers in the original package, however, when getting a drone, it's always good to invest in an extra pair aside from the package included ones. Coming into contact with other objects or people is a very real danger, especially when piloting in close quarters like flying indoors. Propeller guards help you reduce running the risk of both damaging your propeller as well as causing personal injury. A clip-on mechanism is something that most guards come with and it makes installation and removal quite a quick affair. They're usually designed to be lightweight but sturdy. Oh, and don't worry about them ruining your drone's aesthetics, they're normally available in several different designs and colors.
Sunshades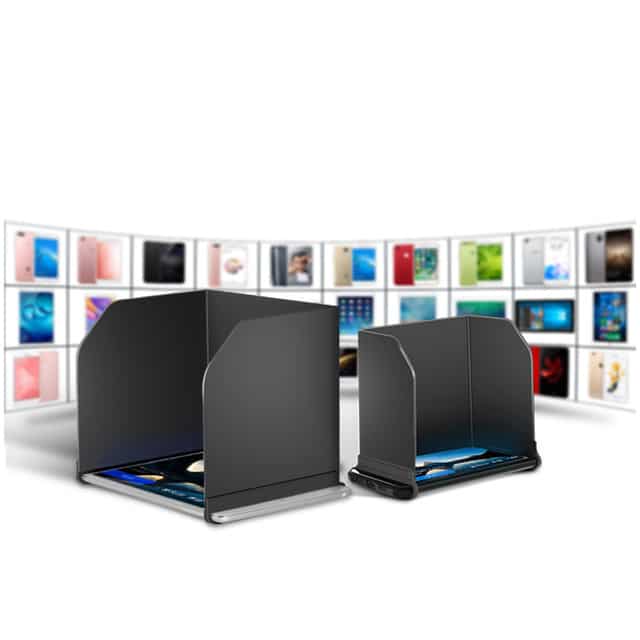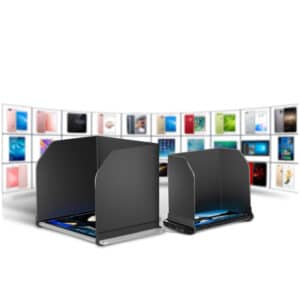 If you've flown a drone before then you know how annoying and inconvenient the sun's glare can be when you're piloting. This is, debatably, by far one of the most important drone accessories. Sunshades are designed to provide cover against direct sunlight to the LCD screen of your smartphone or remote control. It allows you perfect seeing capability by preventing glare on your LCD screen. Of course, you can attempt creating one of your own using cardboard, but, how would that look on your drone. Believe the Gadget Gang when we tell you it isn't a good one. I mean you're flying a drone, you might as well look the part, no? There are several inexpensive, generic sunshades available to you in the market.
Gimbal Guard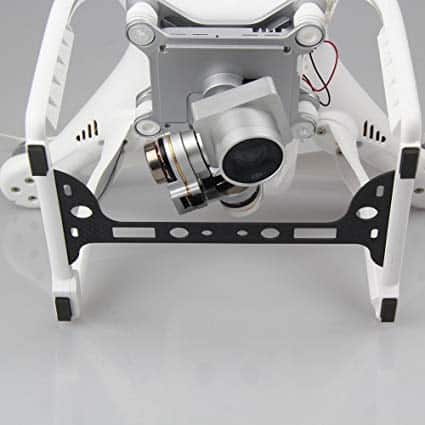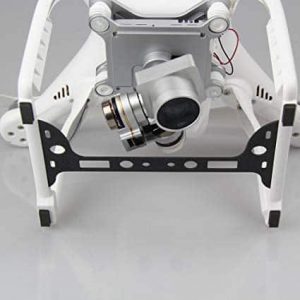 If your drone has filming capability then there's a high likelihood it has a gimbal attached. This vital piece of engineering, yet extremely delicate, allows one to get super smooth aerial shots. The gimbal and camera tend to be at the lowest part of the drone, which means that during landing it will often be at a high risk of breaking. Breakage of any one of these two things is sure to cost you a pretty penny as well as putting your drone out of commission for a while. You don't want this, right? This considerably cheap drone accessory can help prevent all this from taking place allowing you to have peace of mind whenever the time to land comes. By the way, believe the Gadget Gang, we know what we're talking about.
Carrying case or bag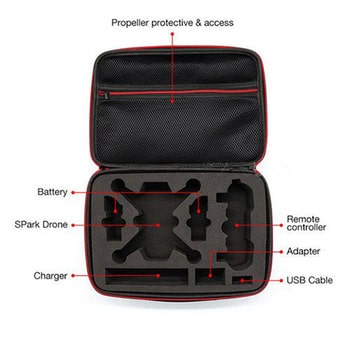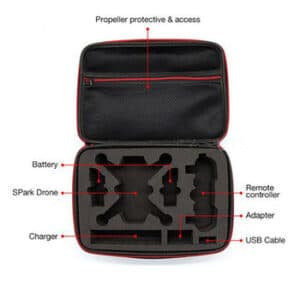 Are you piloting your drone beyond your garden or backyard and into exotic destinations such as beaches, mountain tops, and nature trails? Maybe you're upgrading your drone photo game, yeah? If so, then you'll probably need to transport all this stuff in a convenient and ergonomic package that will sufficiently protect all your delicate equipment.
Specially designed backpacks and shoulder bags with cushioned compartments have been specifically made for drone accessories as well as the drones themselves.  If you intend to wade through extremely rugged conditions with your drone, then you might want to invest in water-proof, impact-proof hard cases that contain inner foam lining. For those that want extreme protection, there are dust-proof and full water-proof versions as well.
GPS Tracker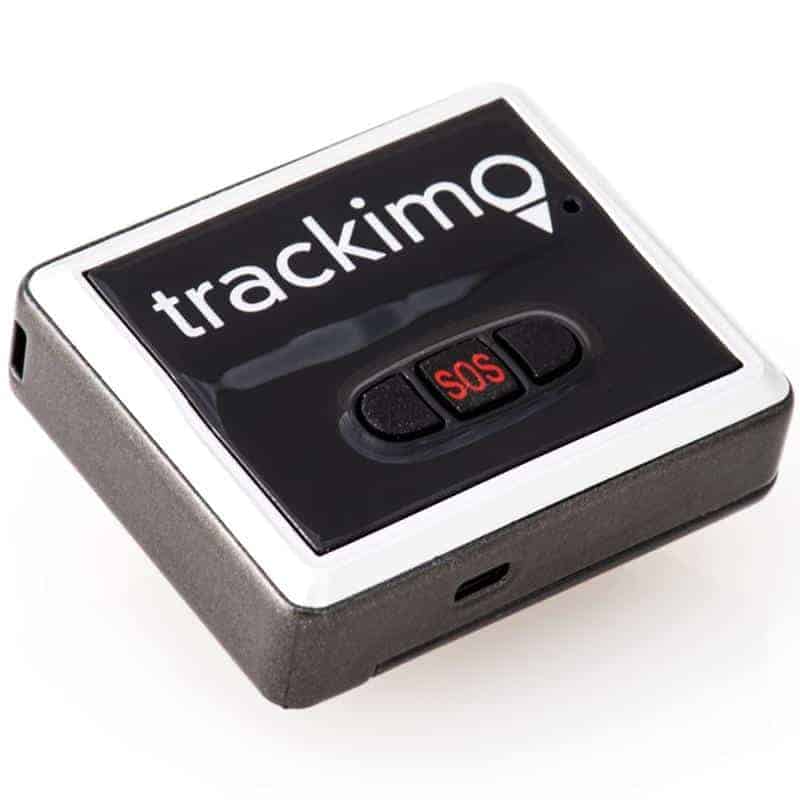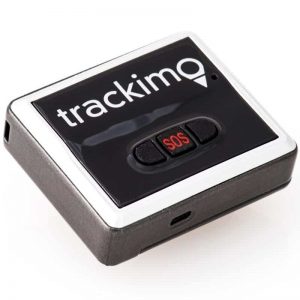 Drone crashes and fly-aways happen more often than one might care to think and finding your drone after something like this has happened can prove to be a very stressful thing to have to endure. Although many drones already have inbuilt GPS tracking systems, they'll only keep functioning as long as the drone's battery stays alive. If you want to ensure that you'll always be able to track down your drone whatever the case, then it might be prudent of you to invest on a separate independent GPS tracker for your drone. These trackers are often lightweight and small and are built to attach to the drone.
Li-Po Battery Bag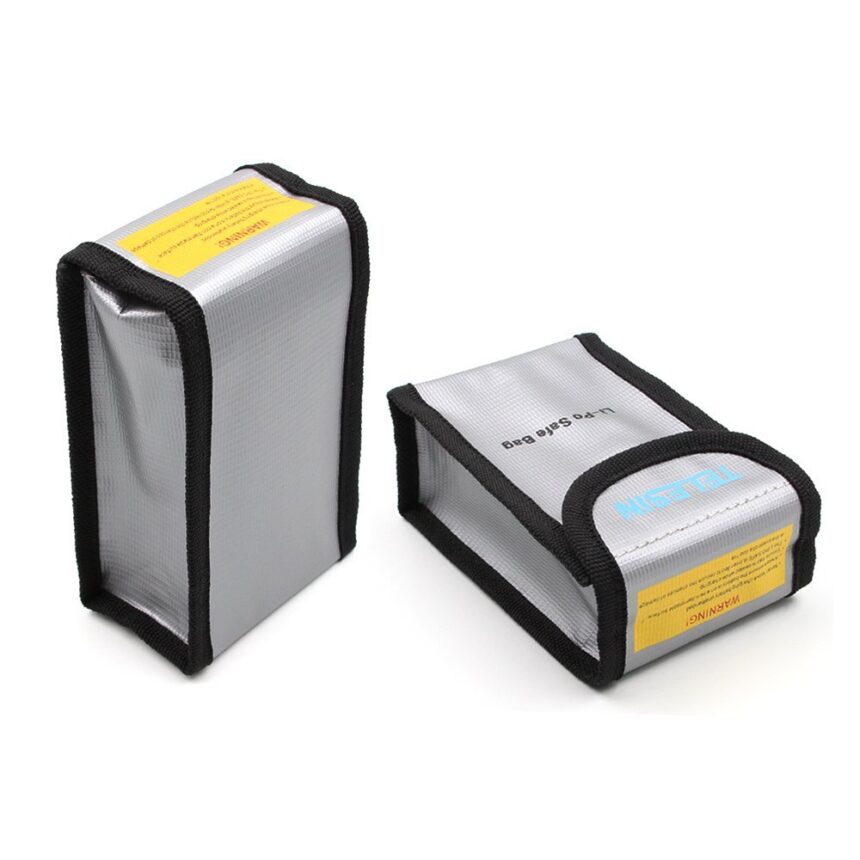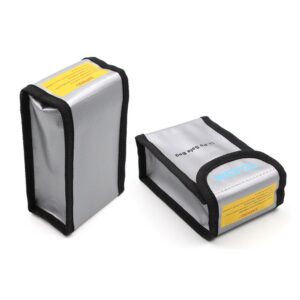 These are specifically designed to offer a fire-proof enclosure to your drone batteries. Having this container will ensure that you don't have to worry about a damaged environment should your drone batteries happen to burst into flames. Oh, and that's a very real thing by the way. They do burst into flames sometimes. Anyway, don't let all your other stuff get ruined. Buy a Li-Po battery bag. For the sake of equipment safety, it's totally worth it.
And there are the 7 drone accessories you must have if you truly intend on having a magical drone experience. Most of them aren't that expensive. Some of them are really necessary. However, it's ultimately all up to you. We, the Gadget Gang, can only show you what interesting things are out there in the tech world. Stick with us a little longer, and check out what more we have in store for you.