The latest trend of using drones for photography and filming isn't that much of a new concept anymore. With the markets increasingly getting flooded with so many different types of drones for professional photography and filming. Most professional videographers/photographers have decided to make great use of the latest tech available, which in turn opens up wide avenues and paths in the field of filming and photography.
Hence, why we here. We're trying to show you the best drones for photography and filming in 2018. I mean, what would you do without the Gadget Gang when it comes to such things, right? Anyway, we're here and we got you. With the rapid advancements in drone tech, the wide variety of options might have you being pulled in several different directions. Below are the drones you need to concentrate on.
DJI Inspire 2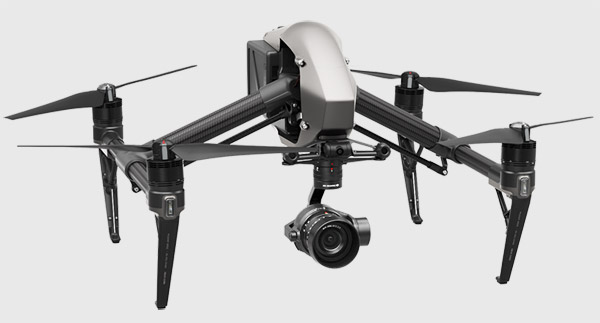 Aside from employing the use of an obstacle avoidance system, that's among the best in the market, this drone has a removable Zenmuse camera powered by a dual battery setup. It also has ancillaries with an FPV that's forward-facing. It's basically the gold standard when it comes to aerial videography devices. This magnesium-aluminum clad quad-copter is a very powerful photographic and cinematic tool. Its gimbal cameras produce cinema-grade images that can high bit rate record using H.264 and H.264 formats. The CineCore 2.0 processing engine is what's used to process recording functionality. DJI also upgraded the Inspire 2's flight capabilities giving it more agility. It also takes only four seconds to reach 50mph and its top speed is around 68mph.
PowerVision PowerRay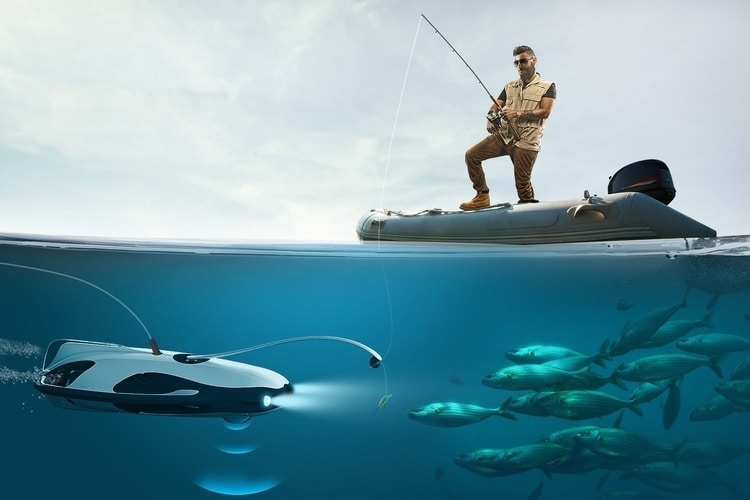 If a 1st person view underwater is what you're looking for then the PowerVision PowerRay submersible ROV is what you need. It can dive up to one hundred feet beneath the water surface for undersea world exploration. Some great additional features that come with this product include an immersive VR experience, a bait drop and fishfinder. Explore the underwater realms and take photos as well as incredible 4K videos. Included in this package is the PoweRay base station and vehicle, batteries and chargers, wireless controller transmitter and a memory card (64GB). The ZEISS VR ONE goggles that come with the kit are simply amazing. It works in tandem with your phone (a smartphone that is) to enable access to real-time, immersive, 3D video streaming from underwater.
DJI Phantom 3 4K Professional Quadcopter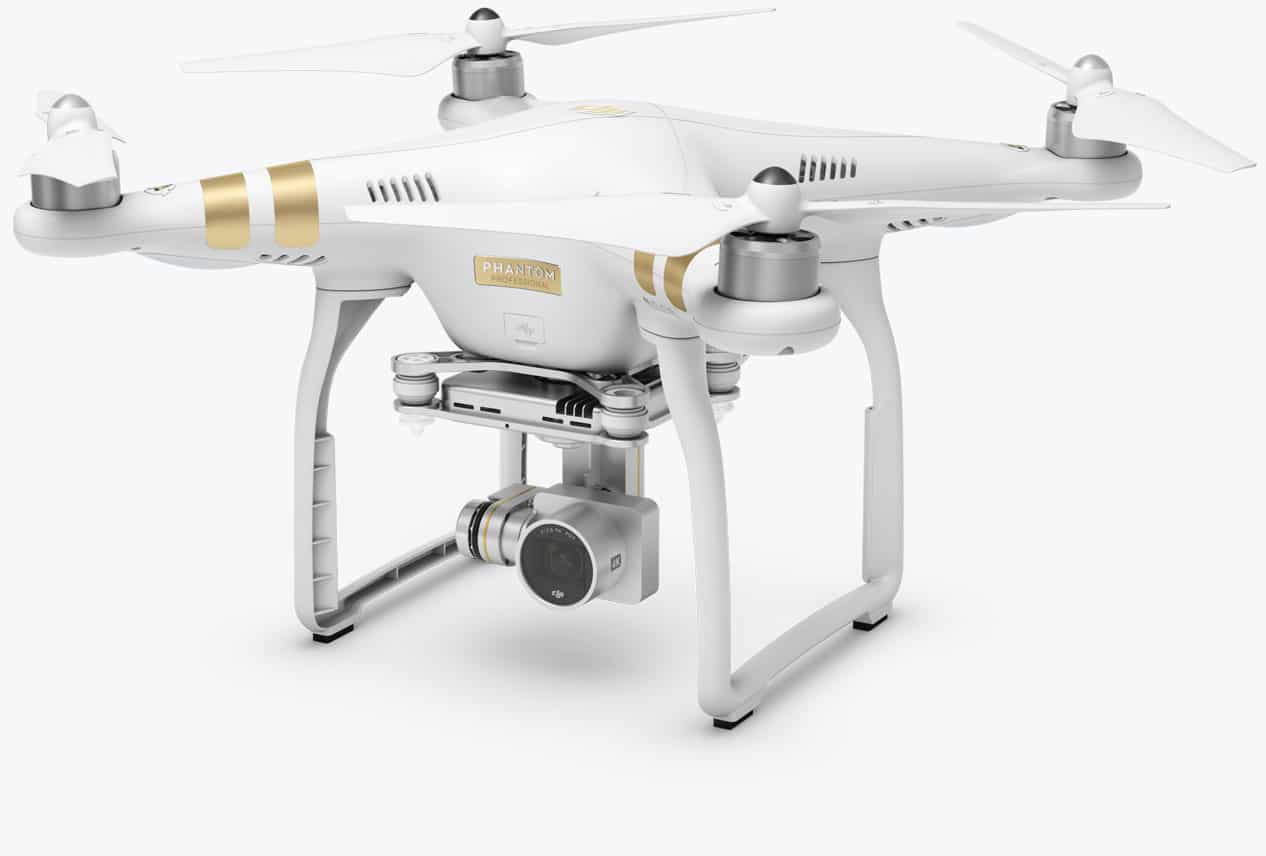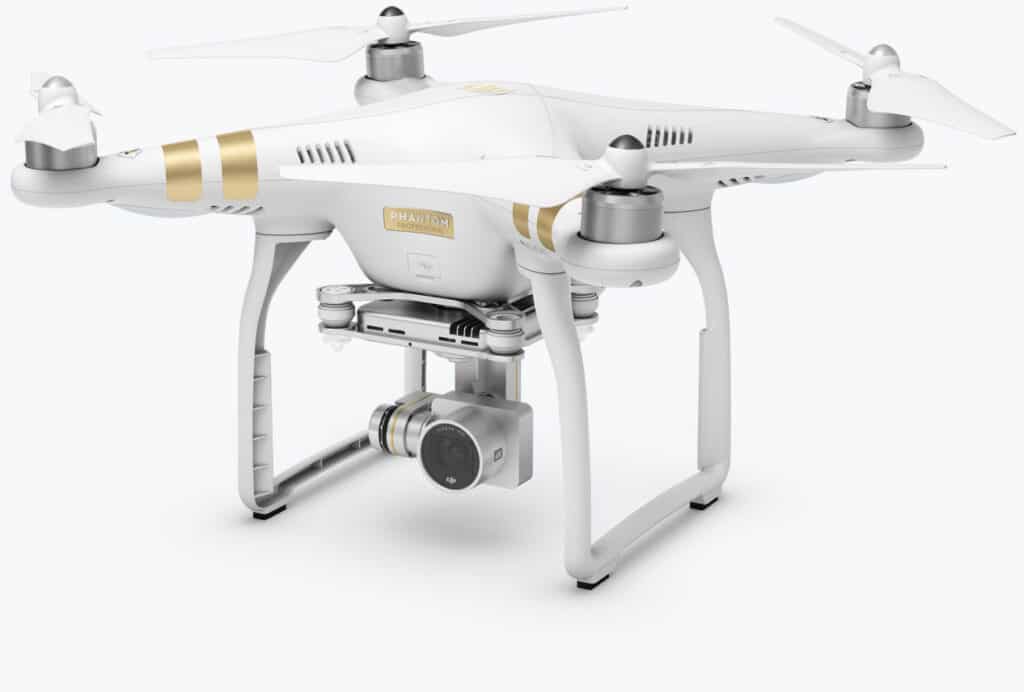 With the Phantom 3 from DJI drone safety isn't such a concern. It's not only very safe as well as easy to get acquainted with, but its price tag also is not too bad either. Well within a reasonable budget. It comes with a twenty-five-minute battery life as well. With a 12MP camera and wide view lens, this drone produces high-quality videos and crisp pictures. This GPS equipped DJI Quadcopter will definitely give you a happy photographer feeling. The DJI GO app gives mobile users easy control of their device and can also use their tablets or cellphones to enjoy live feeds as their quadcopter flies over events/objects. It's a safe option for both amateurs and professionals alike.  All the maneuvering features you'll require are located on the controller for easy access.
3D Robotics Solo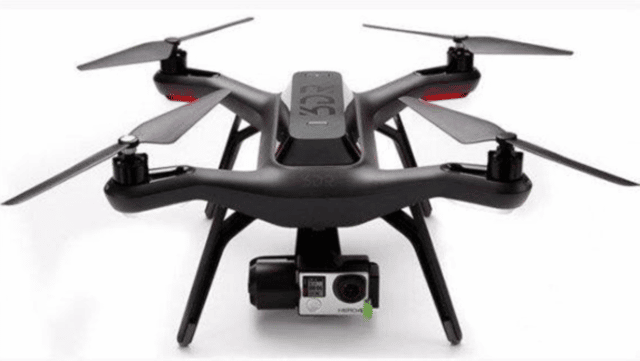 This world of ours of today is fast paced, no doubt. So, why should you get left behind? Stream HD videos directly from your GoPro to your tablet/smartphone. Fun to fly and easy to get used this exceptional drone has recently been tagged "World's First Smart Drone". The smart shot technology it comes with allows for even beginners to navigate it with relative ease as well as capture amazing photos and footage. This quadcopter offers four flight modes and the camera can be easily accessed from the ground. An HDMI port is also included which is used to connect the remote controller directly into any display screen so as to have the ability to view footage as it happens. Twin computer technology it employs makes it easy to fly both indoors as well as outdoors.
Yuneec Q500 Typhoon 4K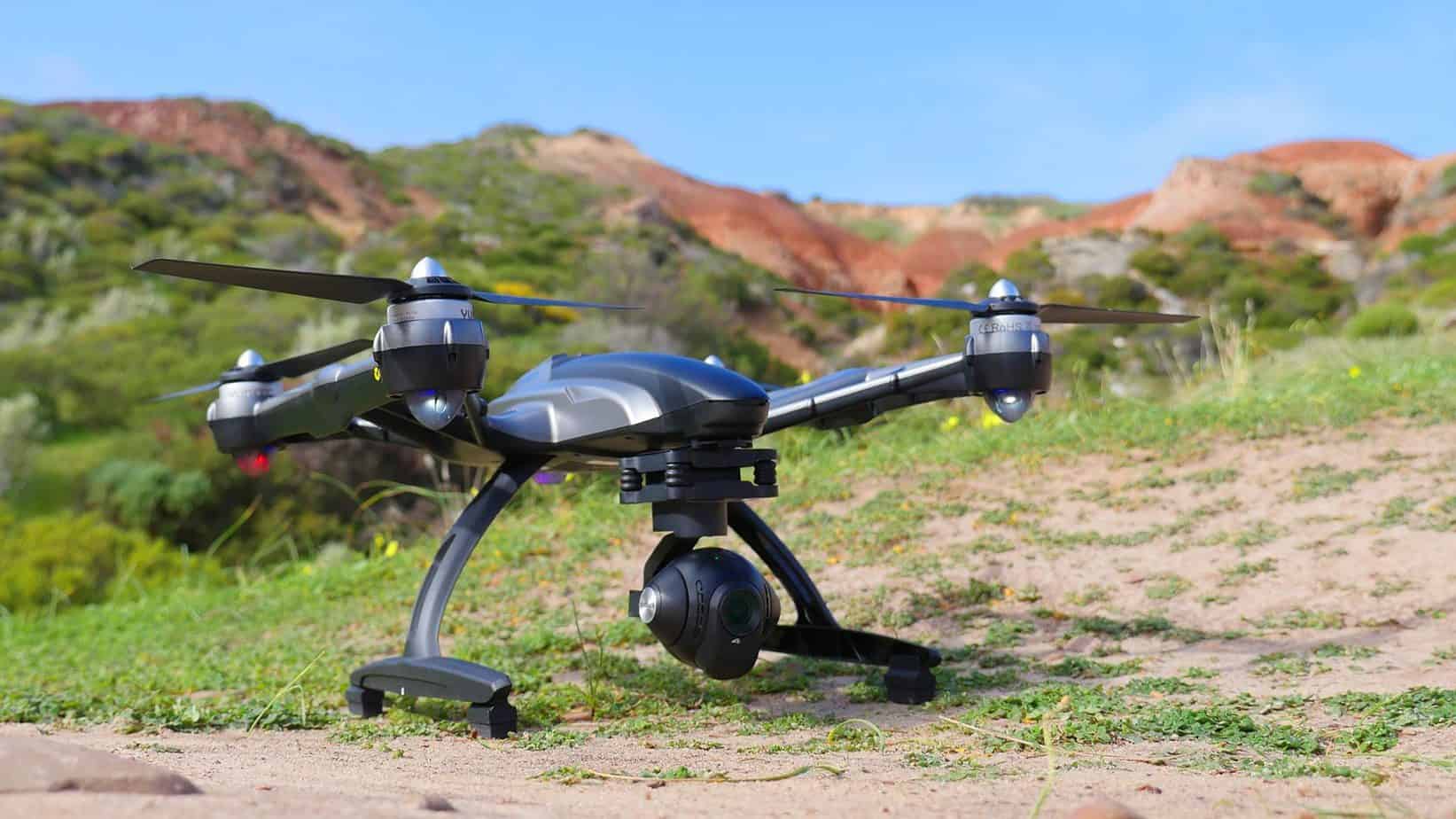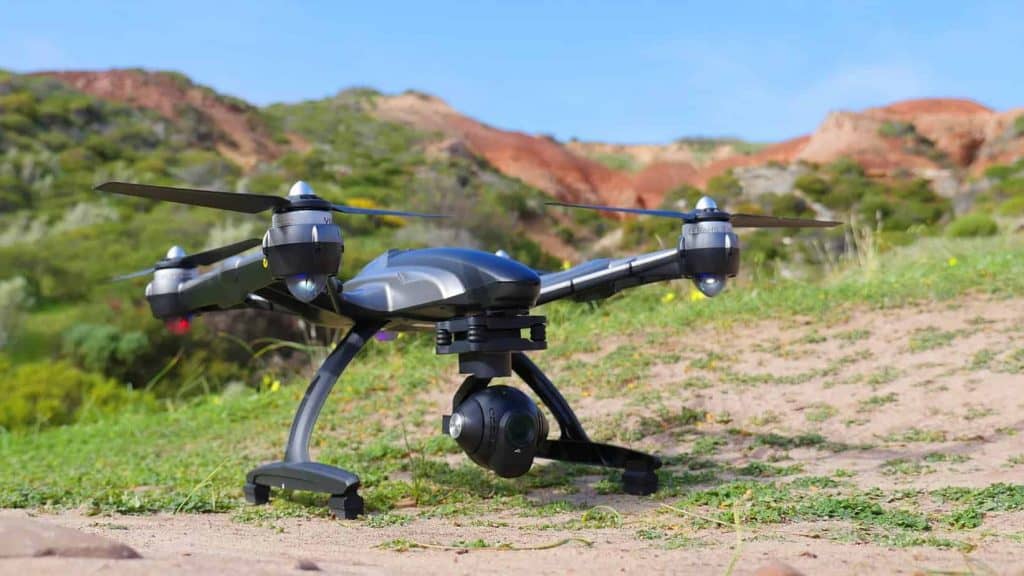 This drone is not only the latest in the film industry, but it's also among one of the most updated as well. Its 3-axial camera will enable you to capture 4K videos as well as 12MP photographs. The silent flight of this considerably large drone will ensure you get sharp images giving them a whole new perspective. Watch over moving objects, or follow your subjects with this Yuneec Q500. Stay compliant with the drones inbuilt intelligence system which understands just how and where to fly. Built wisely, stable and very user-friendly, it can maintain flight for up to around twenty-five minutes. This offers the user detailed long-distance aerial viewing of whatever you intend to shoot. Also, the customer support after sales is considered to be one of the best in the market. It's simply amazing.
DJI Mavic Pro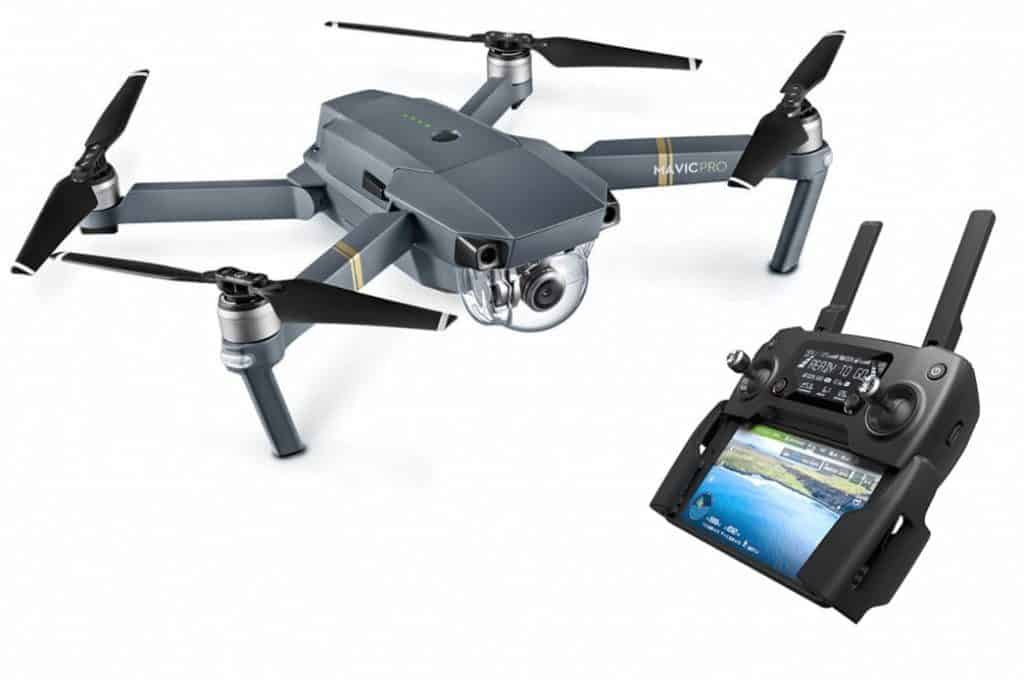 With a frame that can be folded all the way down to water bottle size, the Mavic Pro's hallmark is its portability. However, it also boasts a 12MP, 4K camera(high precision), mechanical stabilization, 3-axis system for beautifully clear still photos and smooth, crisp videos. Let the sky be your creative canvass with this small yet very powerful drone. High degrees of complexity is hidden because of its compact size. However, that's what makes this product from DJI so sophisticated as a flying camera. Automatically shoot like a professional; you won't need a film crew with the Mavic Pro. All you'll require is ActiveTrack and you're good to go.
So, now you know the best drones for photography and filming in 2018. You've got no excuse not to be making killer photo and video content anymore. Whether you're objective is to produce stunning video or still photos, the drones listed herein can more than make that happen. Trust the Gadget Gang, as always we've got you. These products are legit. And with that, until next time.