Wireless earbuds are all the rage these days; they are convenient, easy to carry, and provide a good listening experience. The Acefast Crystal T8 earbuds review takes a look at a new contender in the budget range category. The company is not aiming to take down giants like Apple or Sony, but they still provide a solid sound.
While the Acefast Crystal T8 Earbuds don't have advanced features like active noise canceling or lossless audio support, they are also priced aggressively. I've used almost all major budget earbuds from Xiaomi to Redmi and from Jabra to JBL, and the Acefast earbuds give them tough competition.
Acefast Crystal T8 Earbuds Review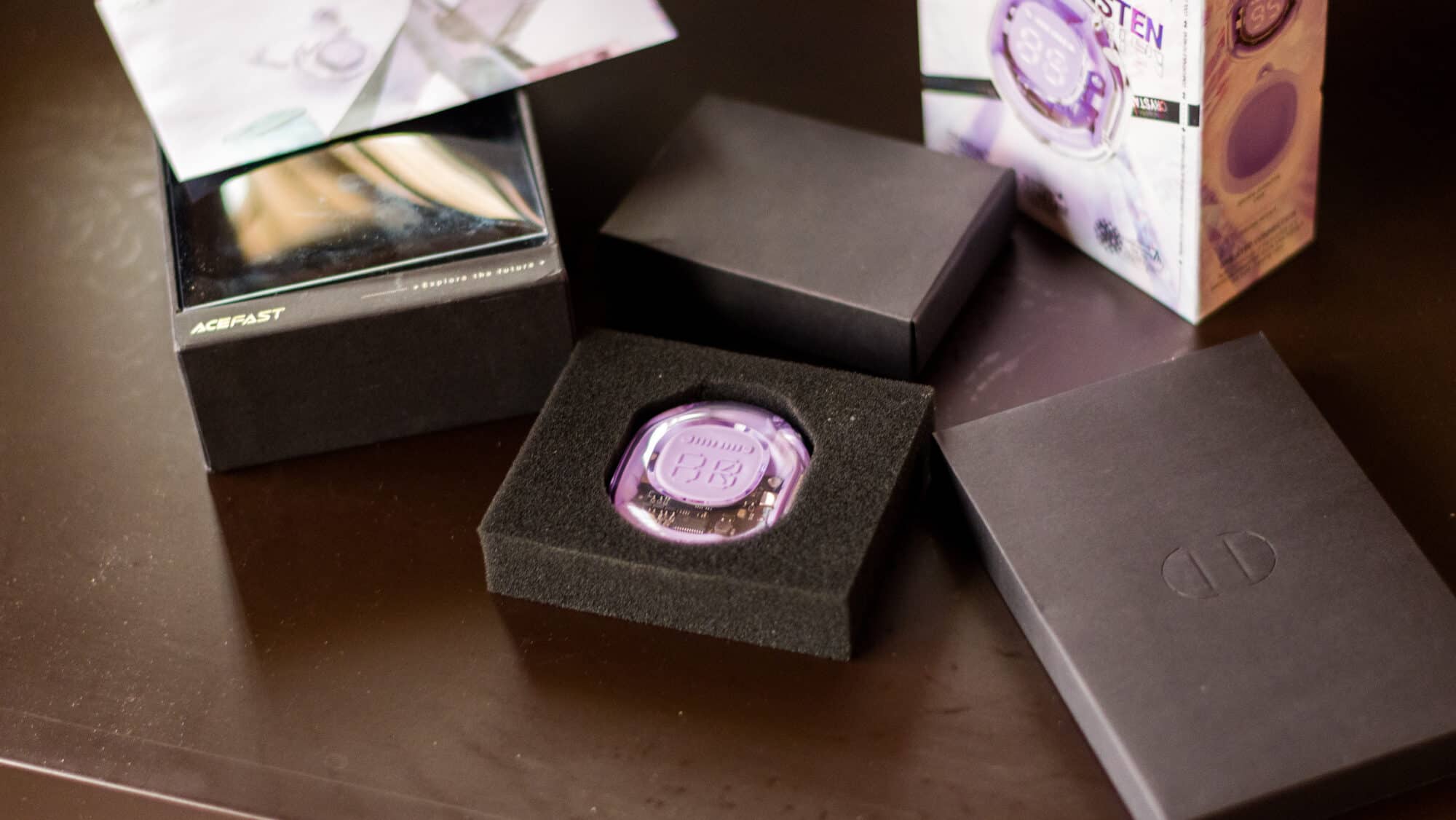 Acefast Crystal T8 Earbuds are priced around $99, but you can usually find them for $69 on the official AcefastMall. Amazon has them for even less at around $63, so they are not directly competing with Apple EarPods or Sony's offerings. The price is even less than Beats Studio Buds+ and Nothing Ear (1) wireless earphones; both of them offer a similar transparent/translucent design.
Package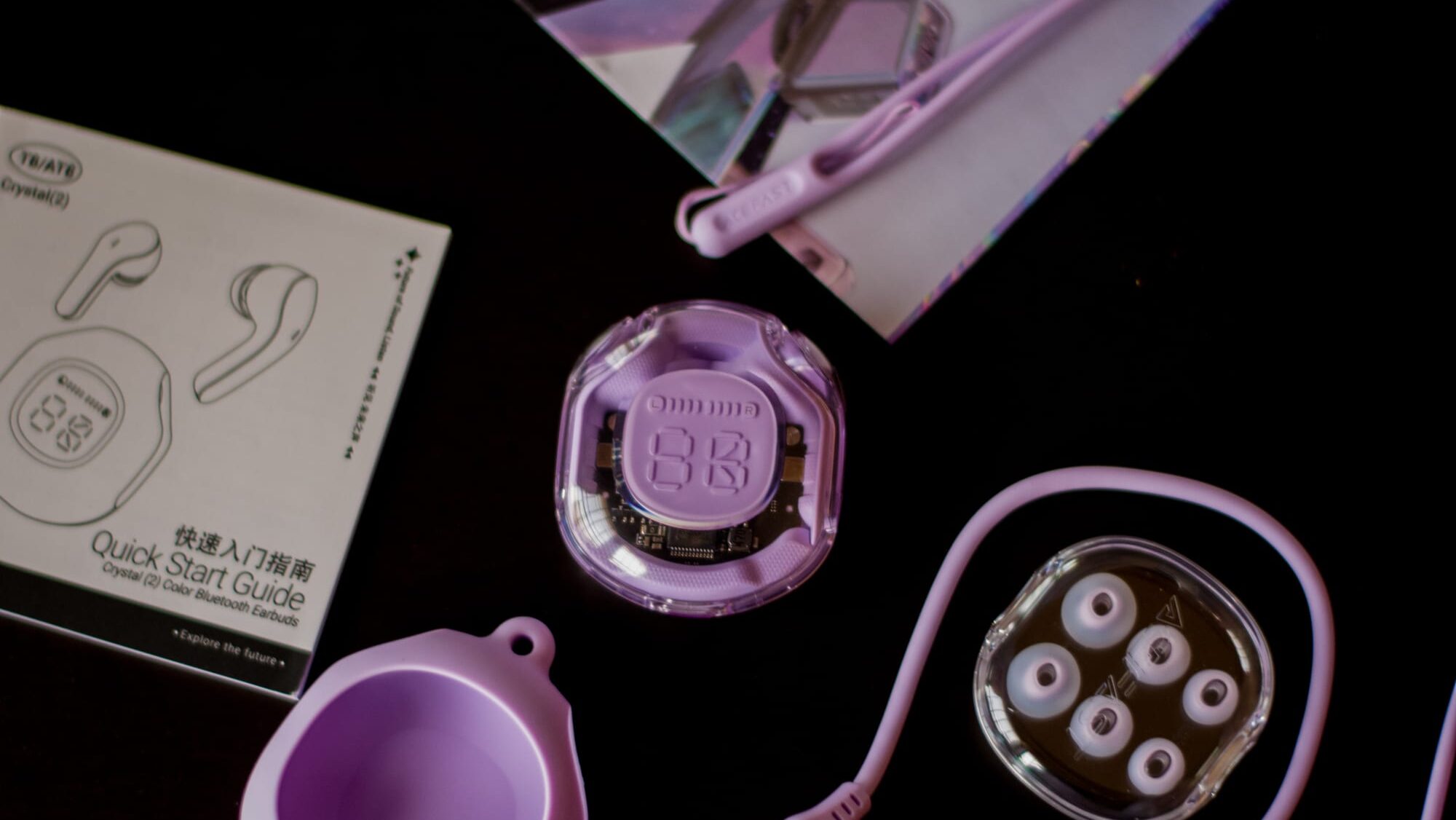 Despite the odd phrase "Future of Sound Listen" on the box, the package itself is well crafted. The earphones come with everything you'll ever need straight in the box. The earphones themselves are safely nestled in a foam container, and this keeps them from rolling around during shipping and scratching the glass finish. The package contains:
A colored silicone case
A colored silicone lanyard
Instruction Manual
Product brochure
Ear caps storage box
A colored USB-C cable
4 pairs of soft ear caps
I really liked how everything matched in color, even the extra ear caps were also lavender colored. Attention to detail makes the earphones stand out even more. The soft silicone case is also well-designed and looks great. I recommend putting the case to avoid any scratches to the shiny glass finish.
Technical Specs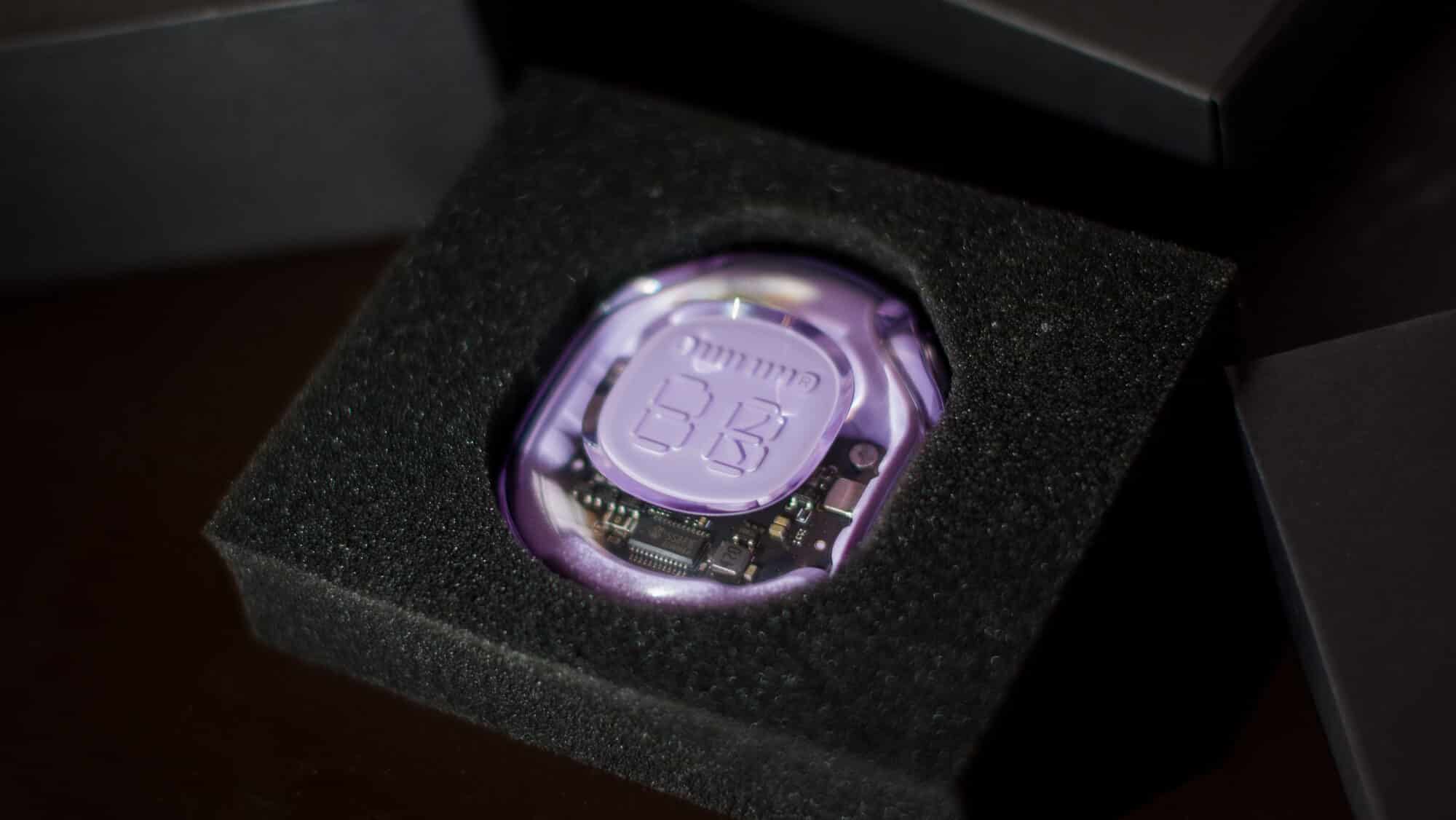 | | |
| --- | --- |
| Audio Protocol | SBC/AAC |
| Speaker Type | Coaxial Double Moving Coil |
| Speaker Size | 10 mm + 6 mm |
| Diaphragm | Aluminum-magnesium alloy, titanium dome |
| Frequency | 20Hz~20kHz |
| Transmission Distance | ≥10m |
| Headset Weight | Around 11 Grms |
| Waterproof Rating | IPX4 |
Design
One of the biggest reasons why you'd want the Acefast Crystal T8 Earbuds is its unique design. The whole headset is transparent, this includes the charging case's outer shell and even the earphones themselves. Although I suspect the circuits placed inside the charging case are just for show, what a great-looking show it is.
The earbuds are available in several popping colors, including standard black and white. Other options are a lot more exciting; sky blue, pink, green, and even lavender are available. I picked the lavender unit for the review, and it looks phenomenal. The design is geared towards a younger audience and will make them ask about the earphones. Several of my cousins have inquired about the Acefast T8s.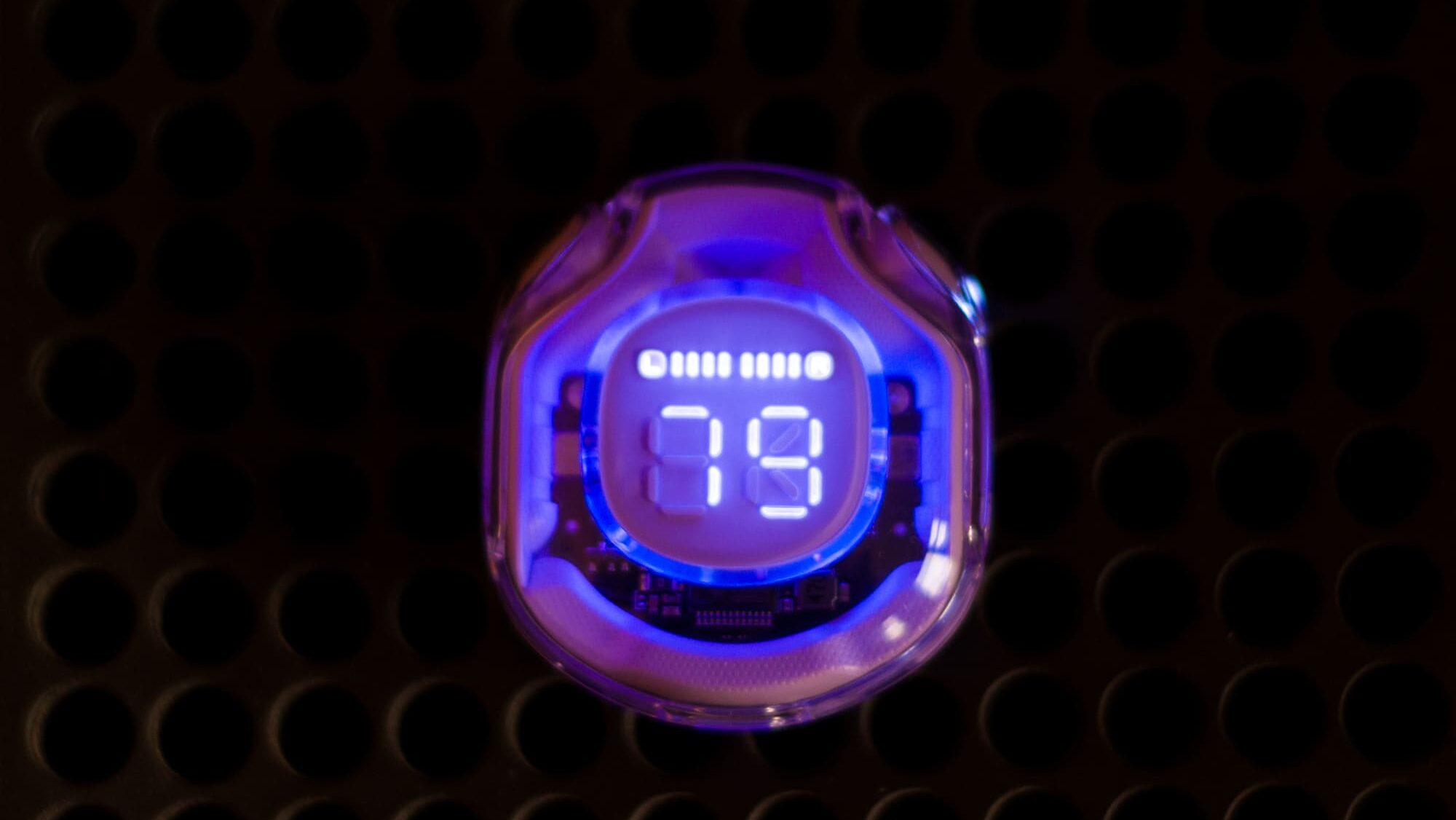 The design is a little flashy, with bright LED numbers displaying the charge level of the case. Smaller bars represent the charge level of the earbuds. This completely eliminates the need to connect the buds to your phone to know how much juice is left. There is also a breathing light inside the case, which further adds to the futuristic aesthetic. If you love everything transparent, you'll definitely like the Acefast Crystal T8 Earbuds.
Feel and Comfort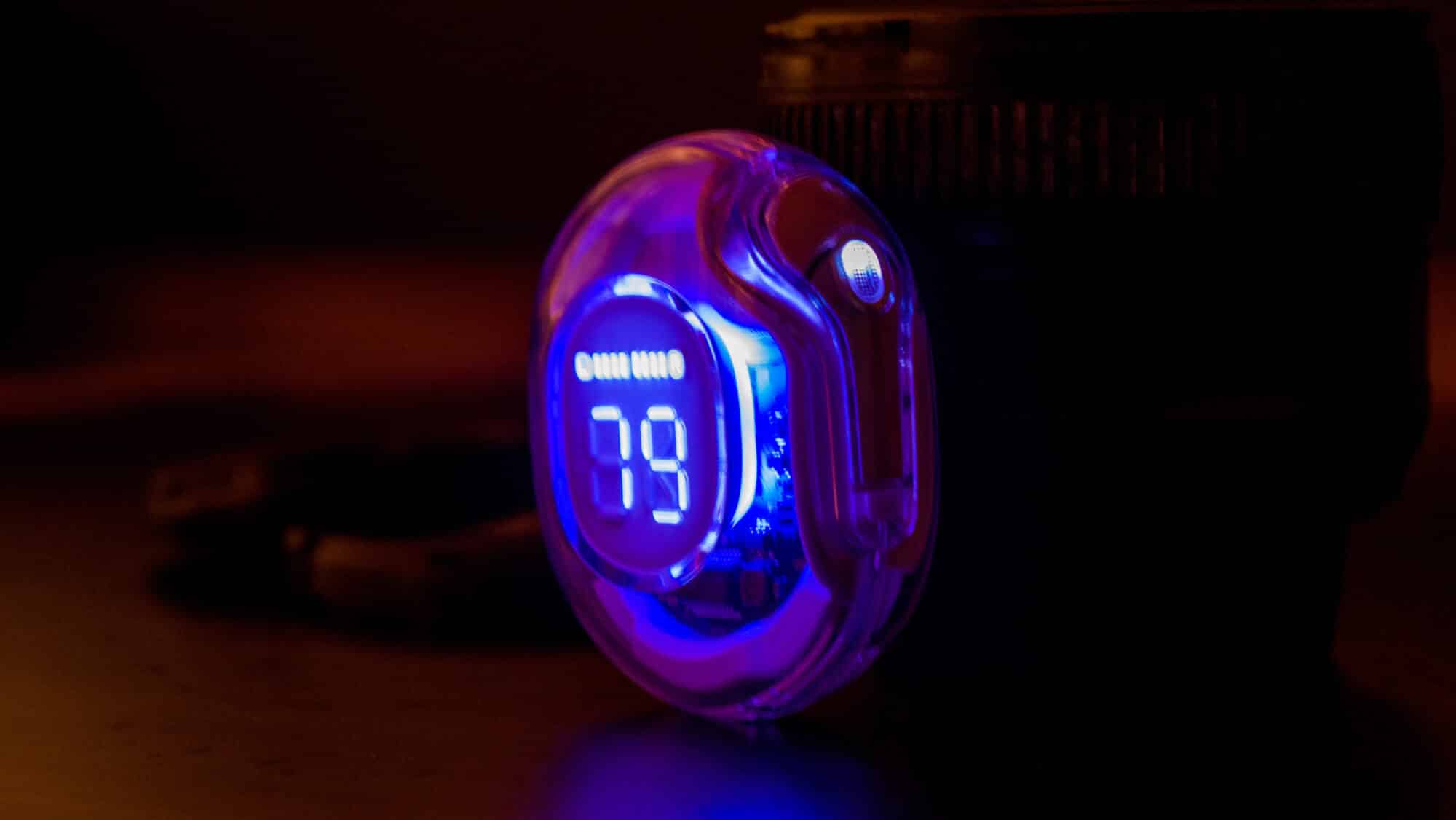 I've used the Acefast Crystal T8s for around two weeks. I've listened to music during work hours, watched a couple of movies (they connect to my Samsung TV directly), and even played a few single-player games. I found the earphones to be comfortable during usage.
However, I recommend changing the soft ear caps to a size that fits your ear. The default caps were a little small for my giant ears, and the buds would actually slip out during workouts. I changed the caps to a larger size and didn't have any problem whatsoever.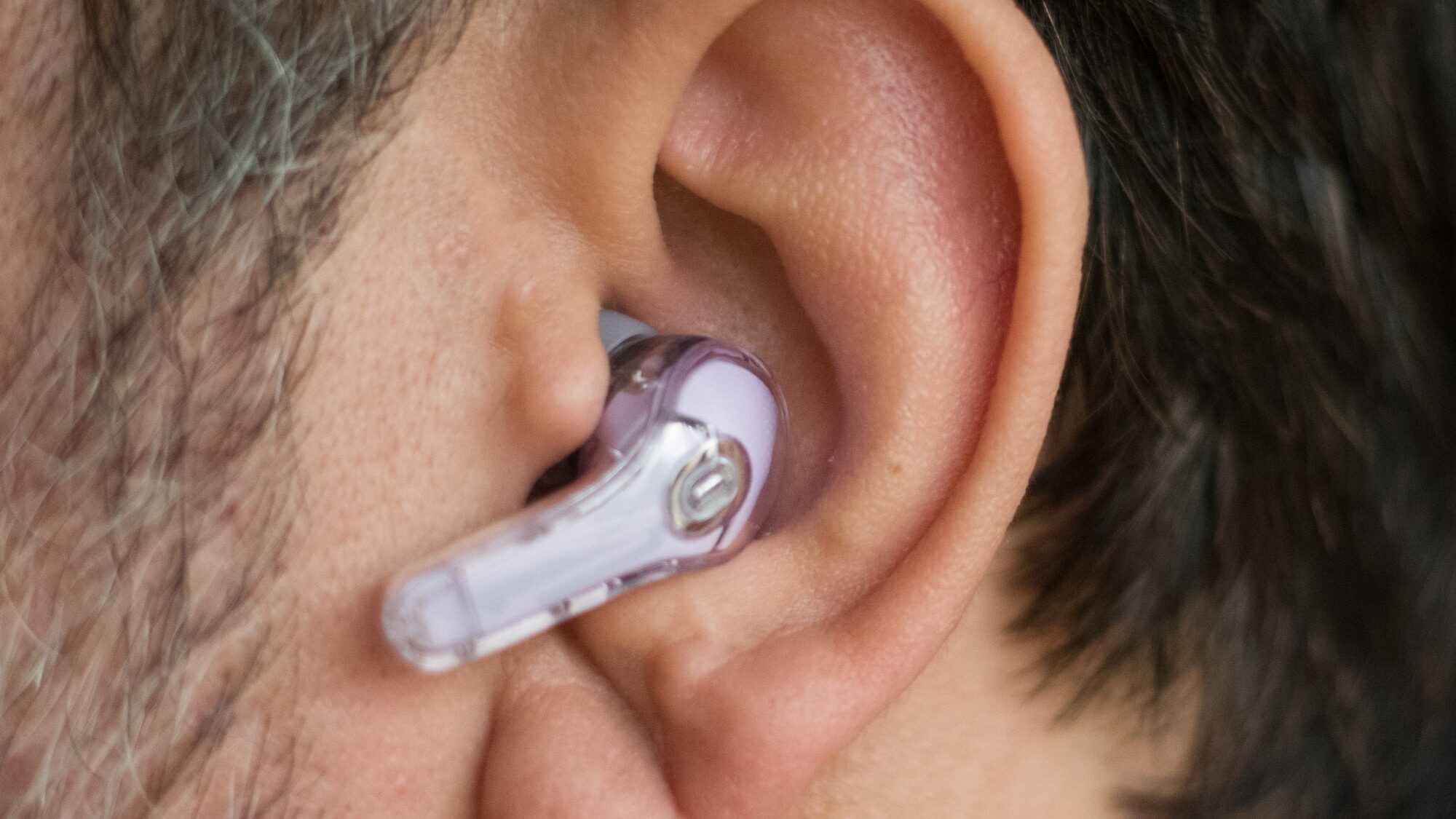 As they are somewhat waterproof, the Crystal T8s can easily withstand some sweat. I used them during my runs as well, and they didn't fall out. They are still not as secure as some other dedicated workout earphones, but they do a pretty good job.
My biggest gripe is that the stem of the buds jabs into my ear when I lay on a pillow, especially on my side. This isn't a big issue and may not even happen to you, but something to be aware of. Also, the touch controls would randomly activate when I was lying on my side, even though my finger was nowhere near the buds.
Build Quality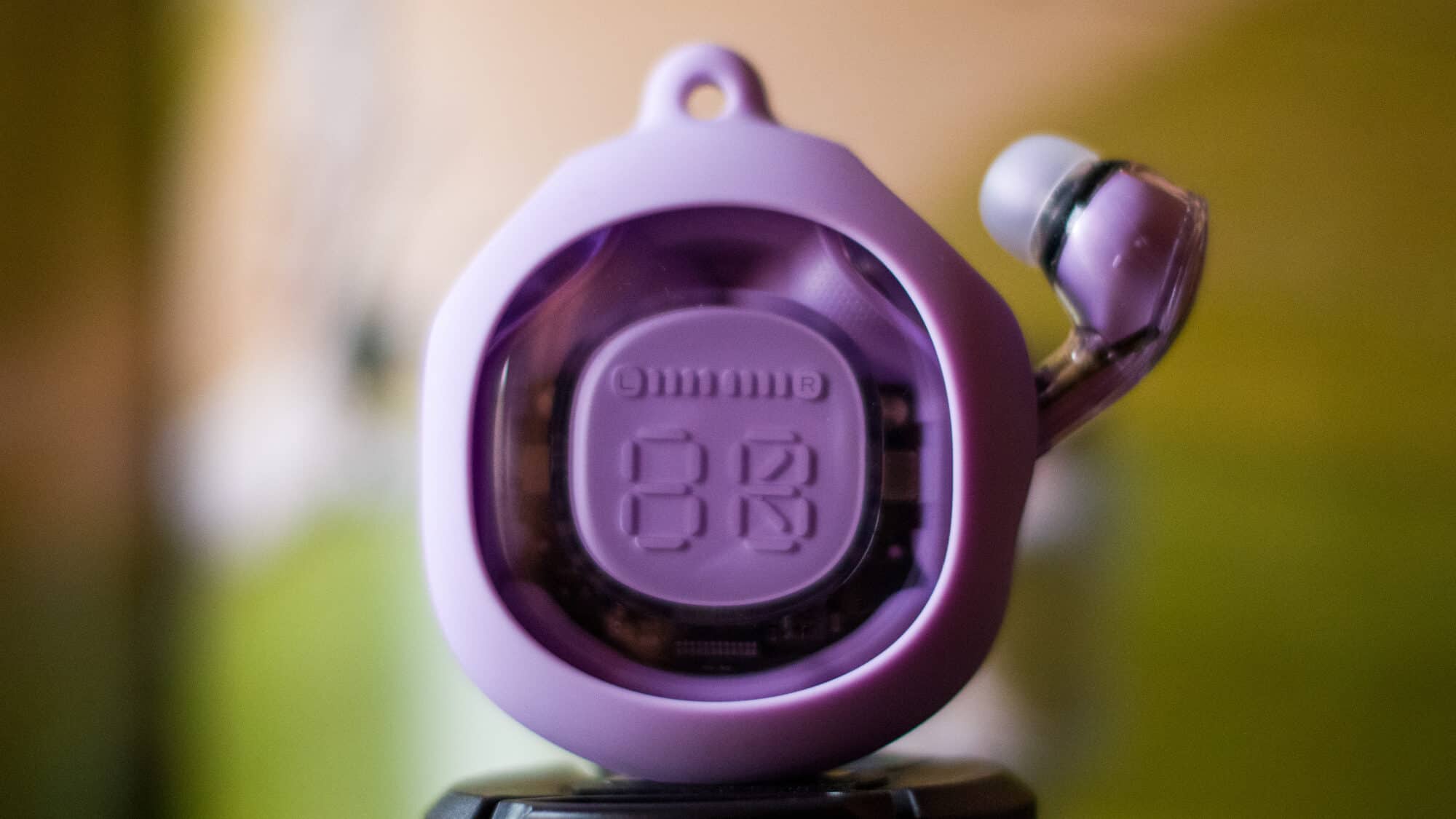 The build quality of Acefast Crystal T8 earbuds is top-notch, especially considering their price. The charging case feels sturdy to hold and is weighty. It's not too heavy that carrying it in your pocket or bag becomes cumbersome, though.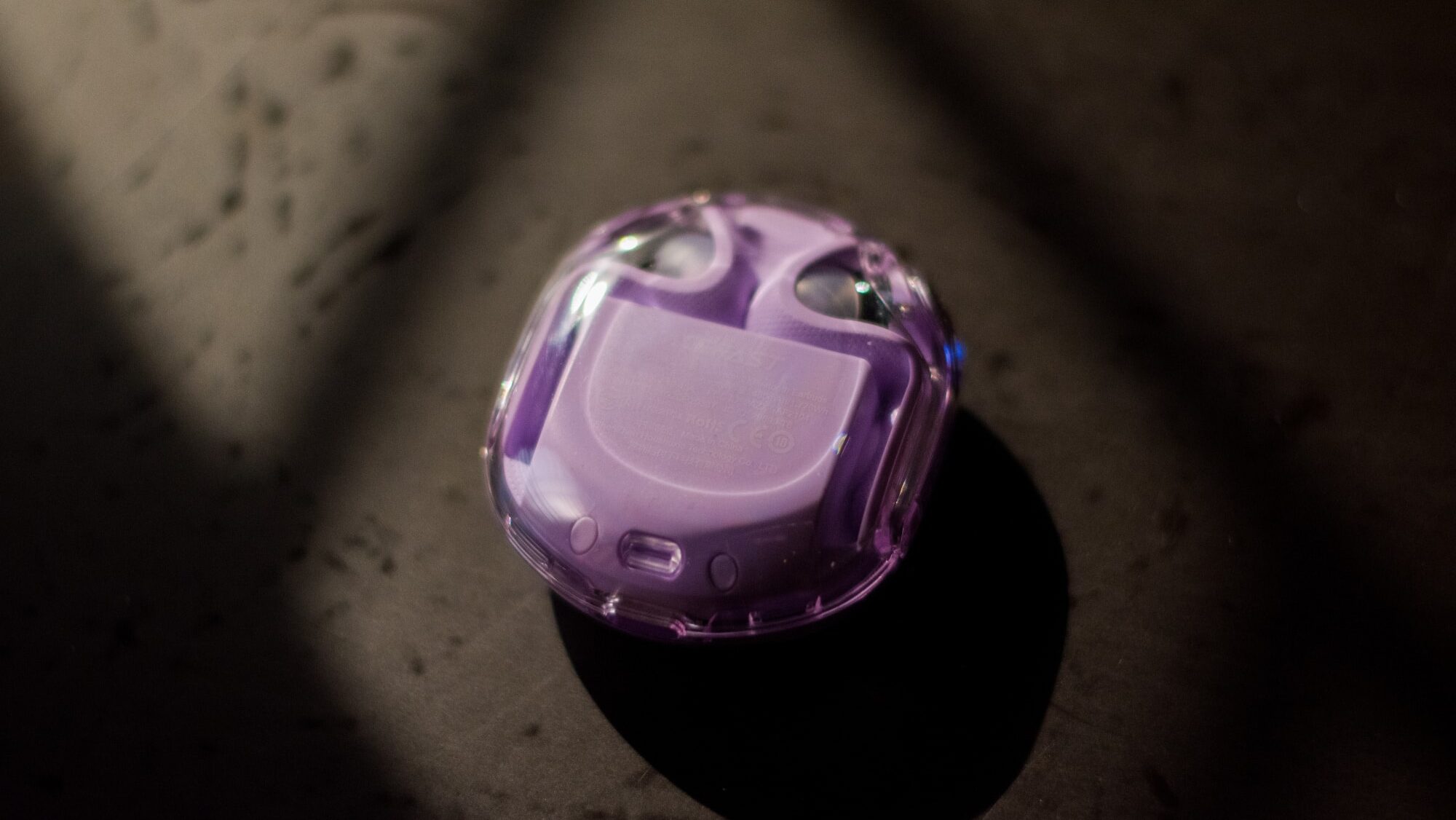 The charging case is made of transparent plastic material. It almost looks like clear glass and is of good quality. The earbuds are also encased in the same material. Overall the build quality is excellent, especially under the $100 price mark.
Battery Timings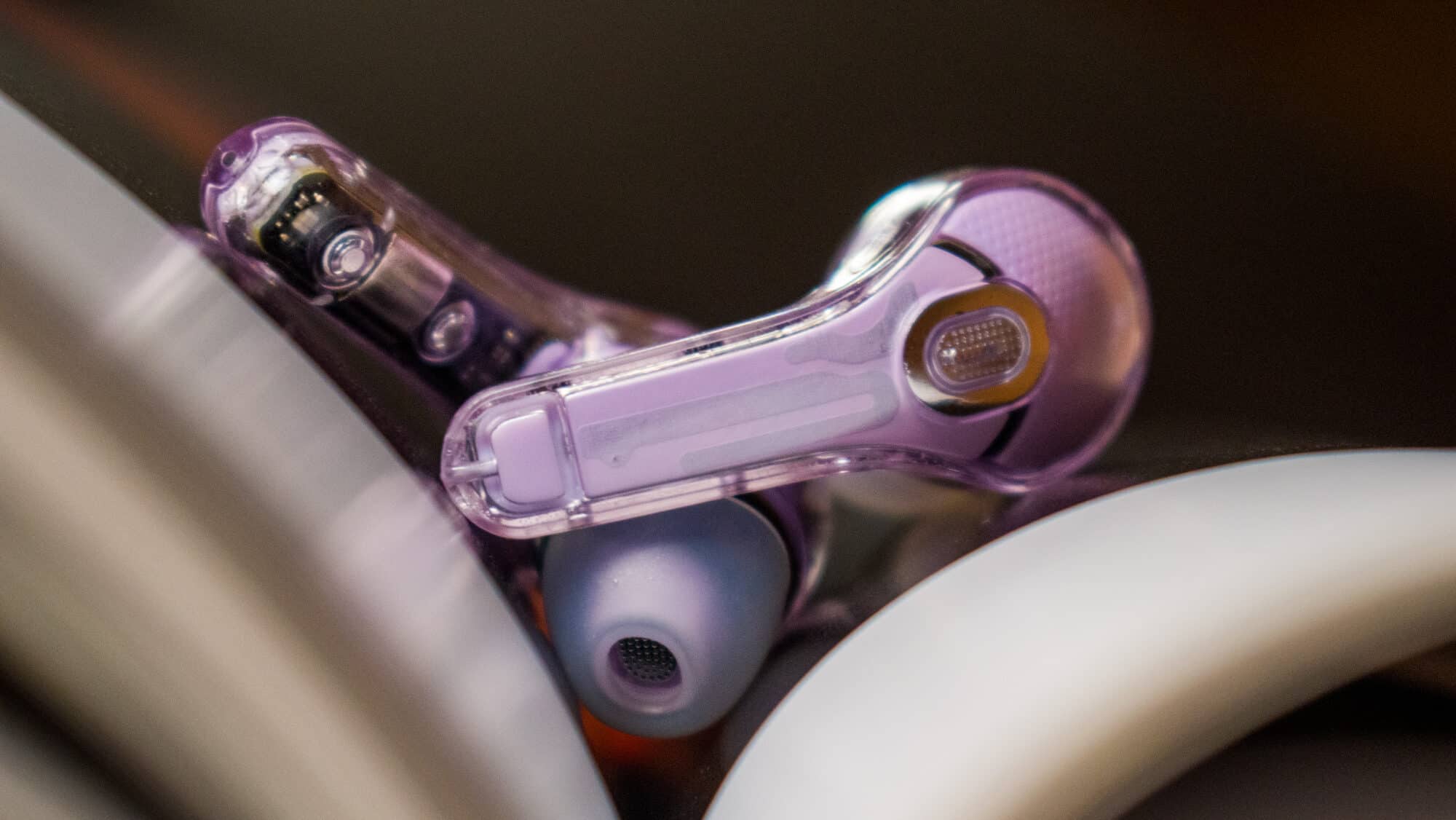 Acefast claims that the Crystal T8s last around 7 hours on one charge. Additional 23 hours can be added with the charging case. Surprisingly I found the claims to be true. I've used the buds for extended periods of time, especially during my 8-hour work shifts. They can easily last up to 7 hours if you don't crank the volume to full. I recommend keeping the volume one or two points lower anyways, as the sound can sometimes become too shrill.
The provided USB Type-C cable can easily charge the earphones and case to full in around an hour. It's pleasantly fast, so if you need to juice up in a hurry, the charging is done in a flash.
User Experience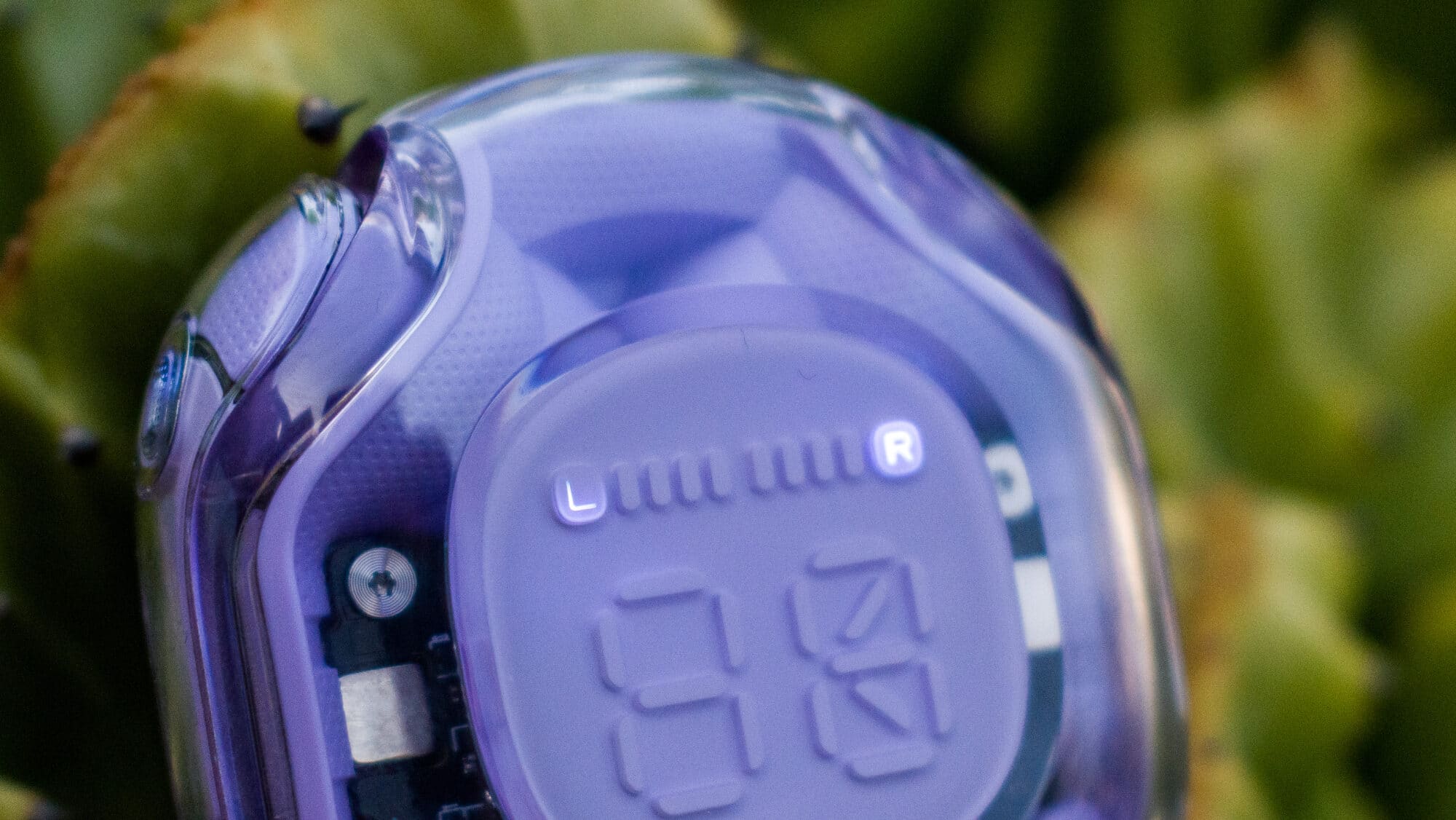 Acefast Crystal T8 Earbuds are pleasant to use. Once paired with your phone or any other device, all you need to do is to take them out of the charging case, and you are ready to go. The earbuds have a sound-based notification system as well, so you don't need to look at anything to know what's happening.
Connectivity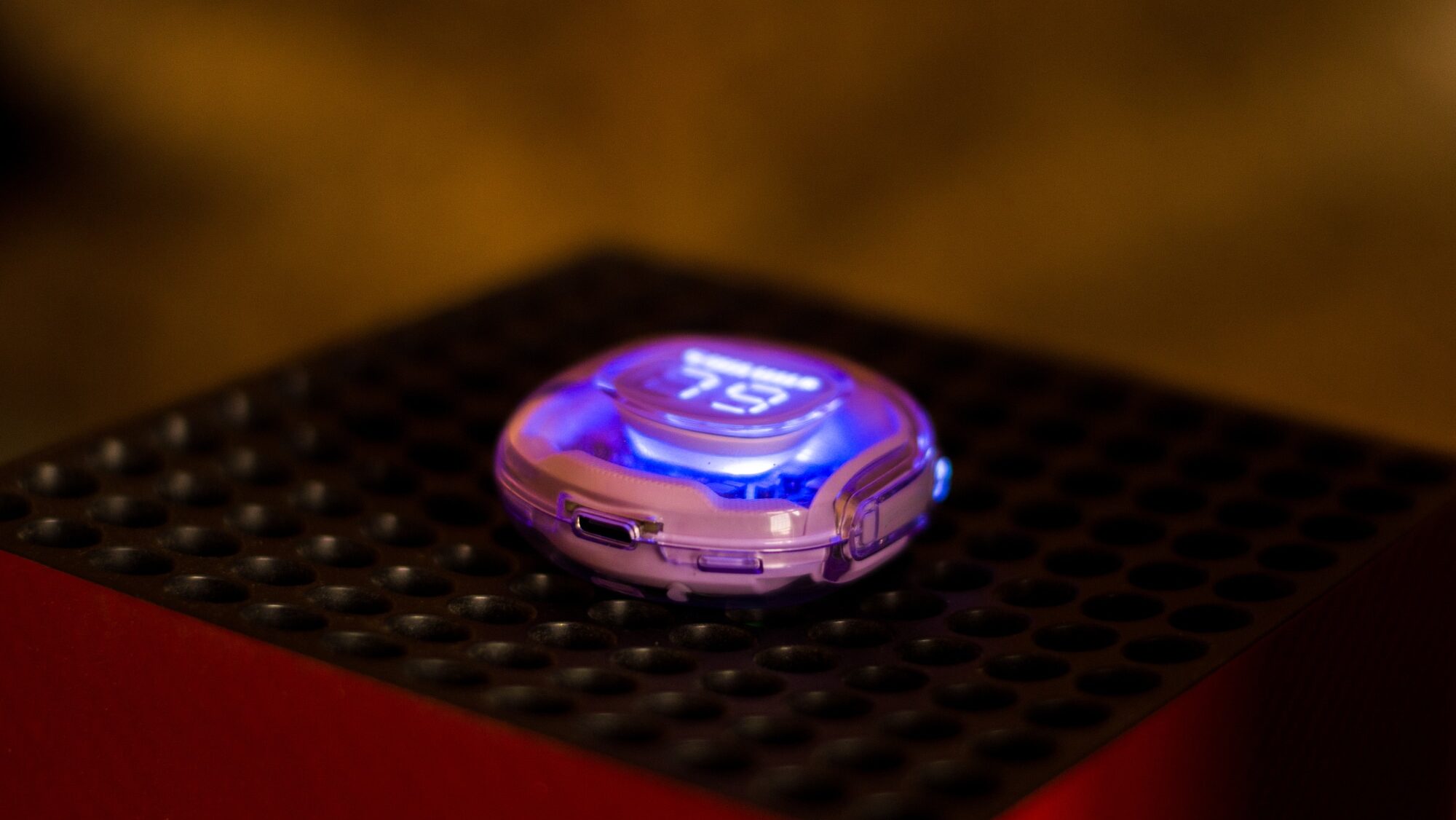 In my 15 days of testing, the Crystal T8s only lost connectivity once. That too on my laptop and never on my phone. I just reconnected them, and they worked fine again. The range is also quite good, and the phone remains connected for around 10 meters.
There are no fancy multiple-device connections here, though. So you cannot use the T8s with your laptop and phone at the same time. Unfortunately, both the Xbox Series X and PS5 don't allow Bluetooth connectivity, so you are out of luck there too.
Controls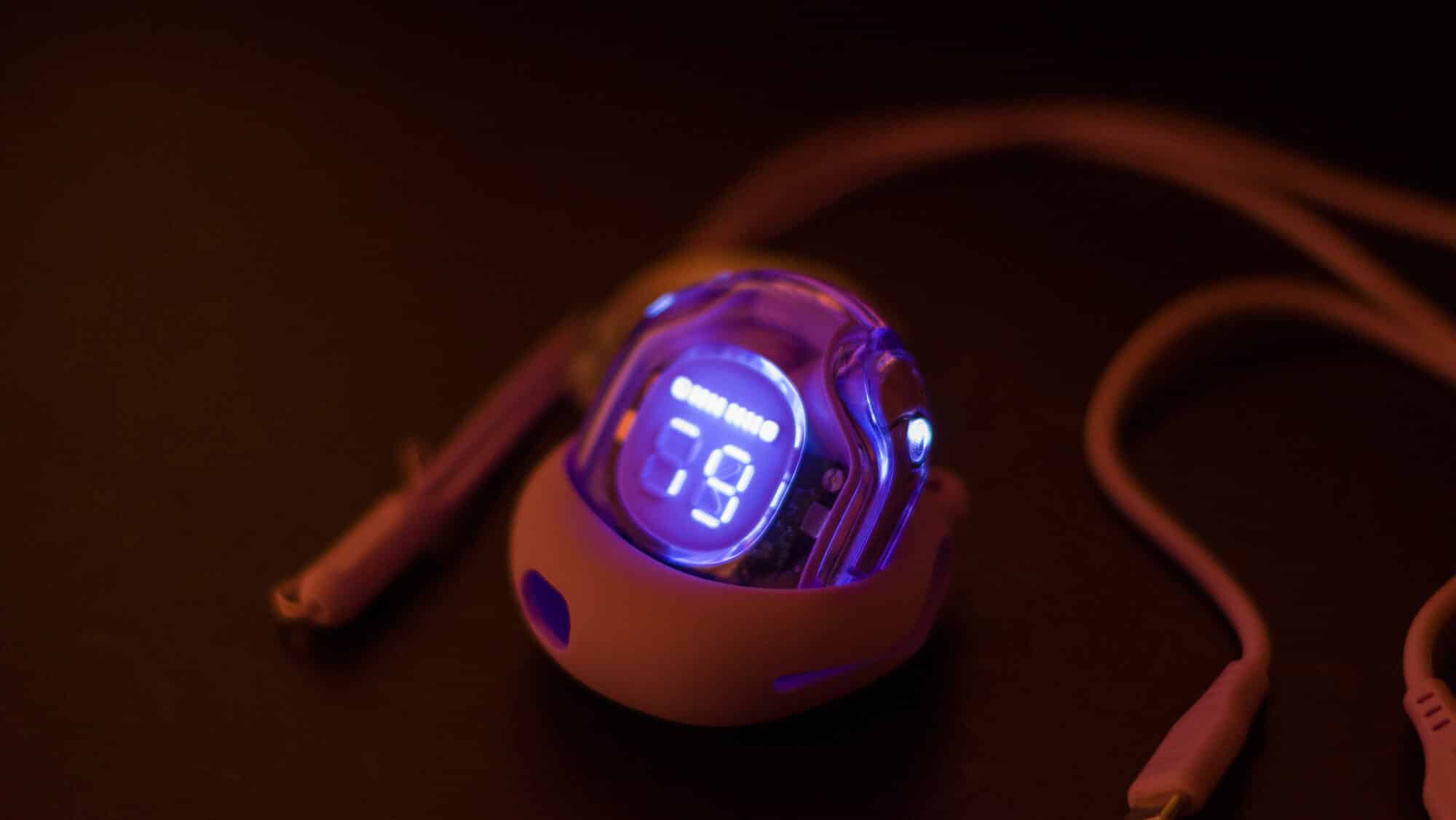 The Acefast Crystal T8s feature touch controls on the side of the buds. The earbuds make picking up or rejecting calls easy, especially if you are driving. Double tap to pick up a call and do the same to end it. Press and hold the touch area for around 2 seconds to reject a call. You can even bring up Google Assistant or Siri if you long press and let go when you hear a beep.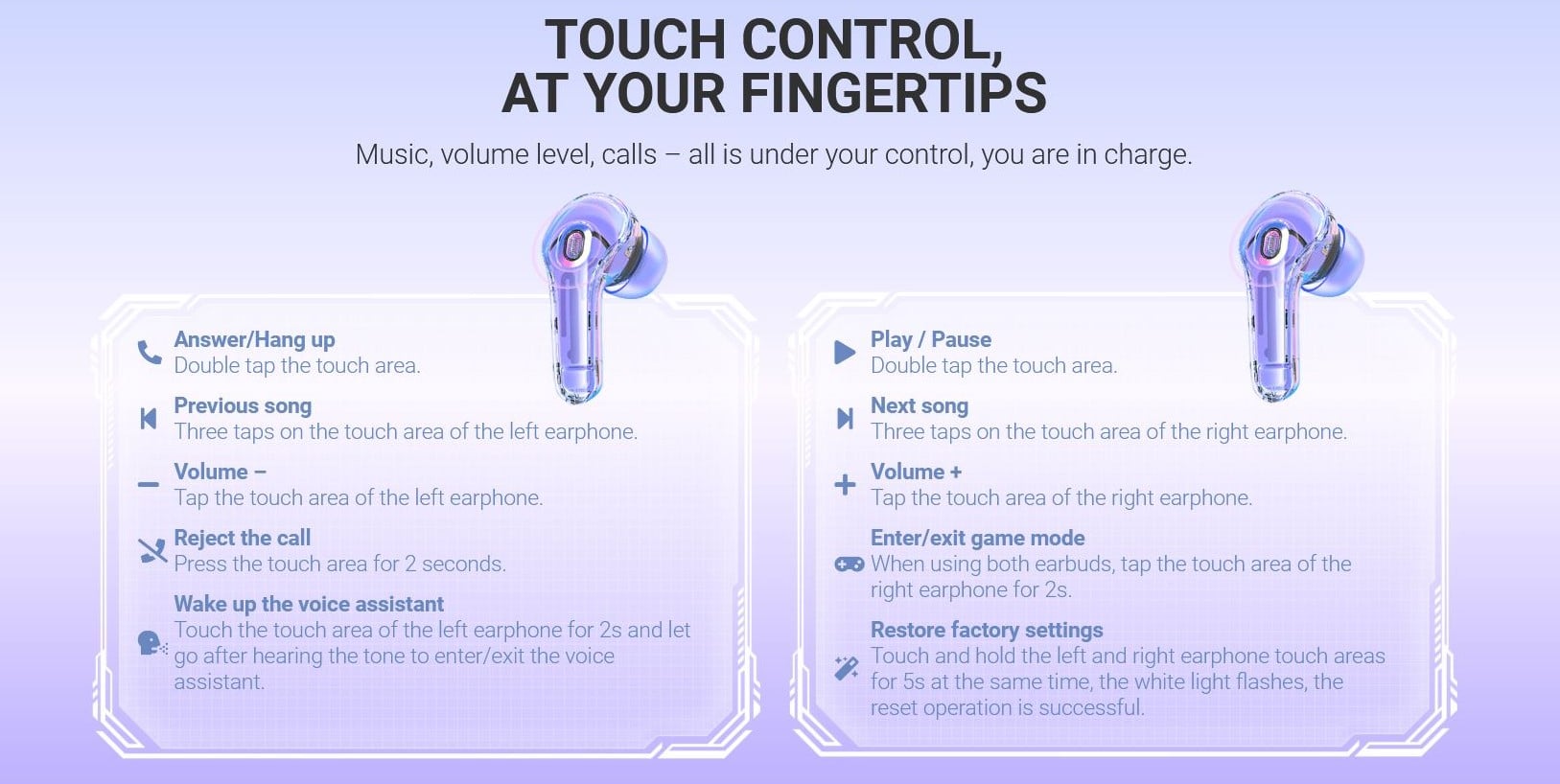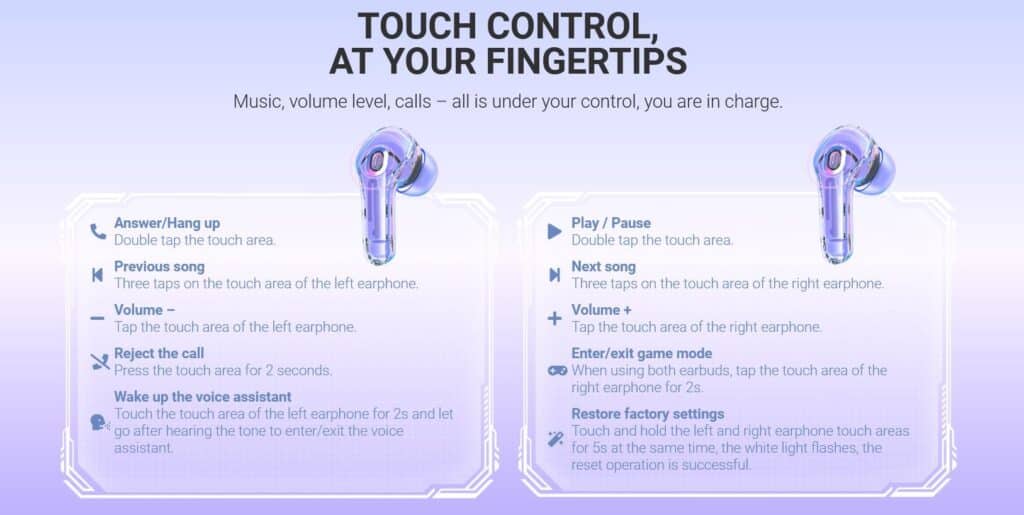 The right earbud lets you increase the volume with one tap, and the left one decreases it with the same gesture. I found the tapping action to be a little laggy and unresponsive. Sometimes the taps don't register, while other times, there are phantom taps, especially if you are wearing a hoodie or scarf.
Acefast needs to make the touch area more prominent both to the eyes and the fingers and also make the controls a little more responsive. Still, having this much control in this price segment is a huge plus.
Sound Quality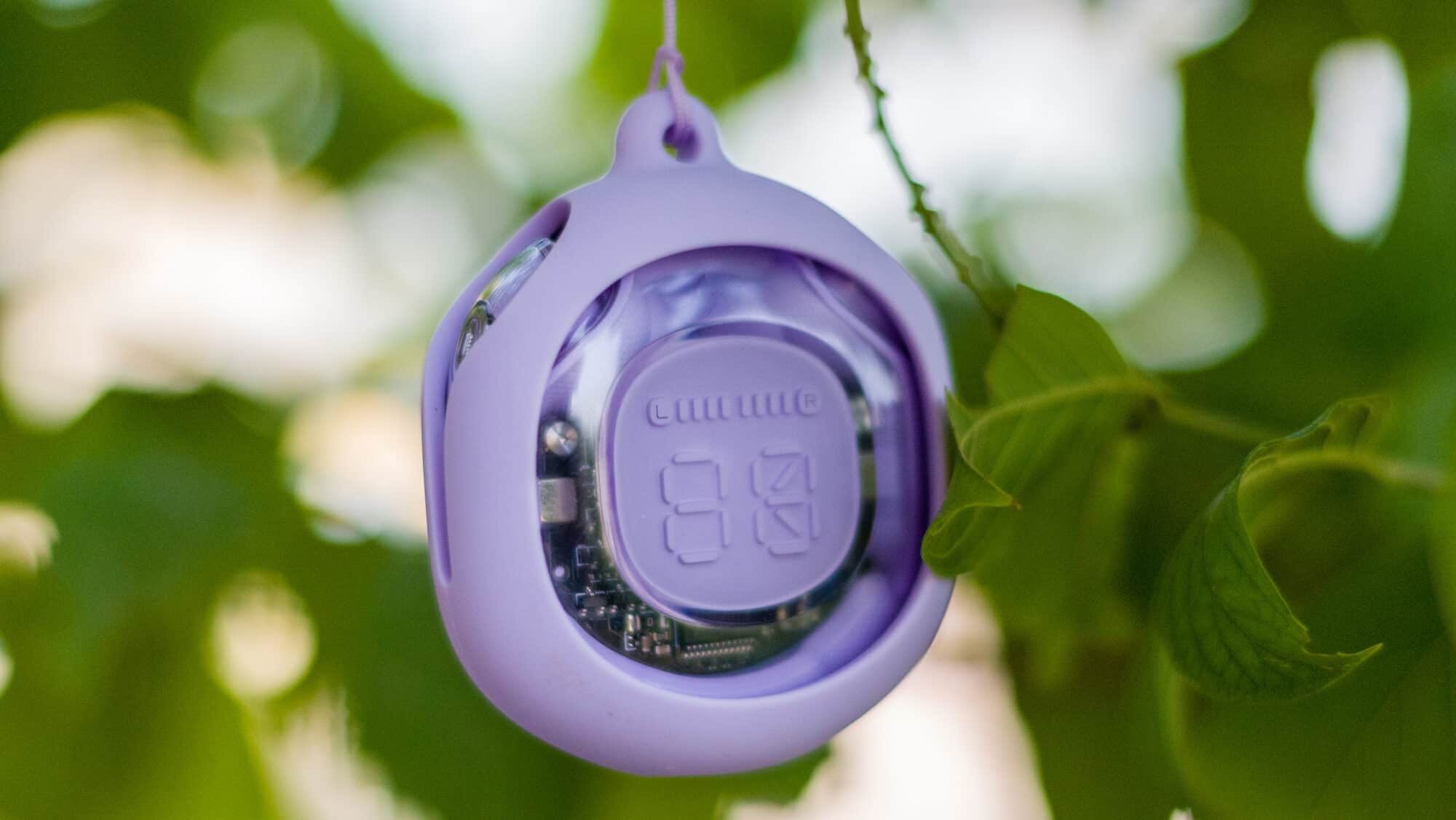 The earbuds get loud, loud enough to drown out any outside noise if the right music track is playing. There is no active noise canceling here, so everything depends on how good of a seal the ear caps make with your ear.
The earbuds use Bluetooth 5.3 and come with standard SBC and AAC codecs. There is no lossless or hi-resolution support here, at this price, it would be quite a demand from them, though.
There is also a lot of bass here, so if you like bass, the T8s might be great for you. It's not of high quality, though, so only high midrange sounds and vocals sound great. Most of the music I listened to sounded fine but if you play something a bit more intricate and instrument-heavy, the Crystal T8 struggles to separate the sounds. There is plenty of treble, which sometimes can get harsh, especially at full volume.
Audio Quality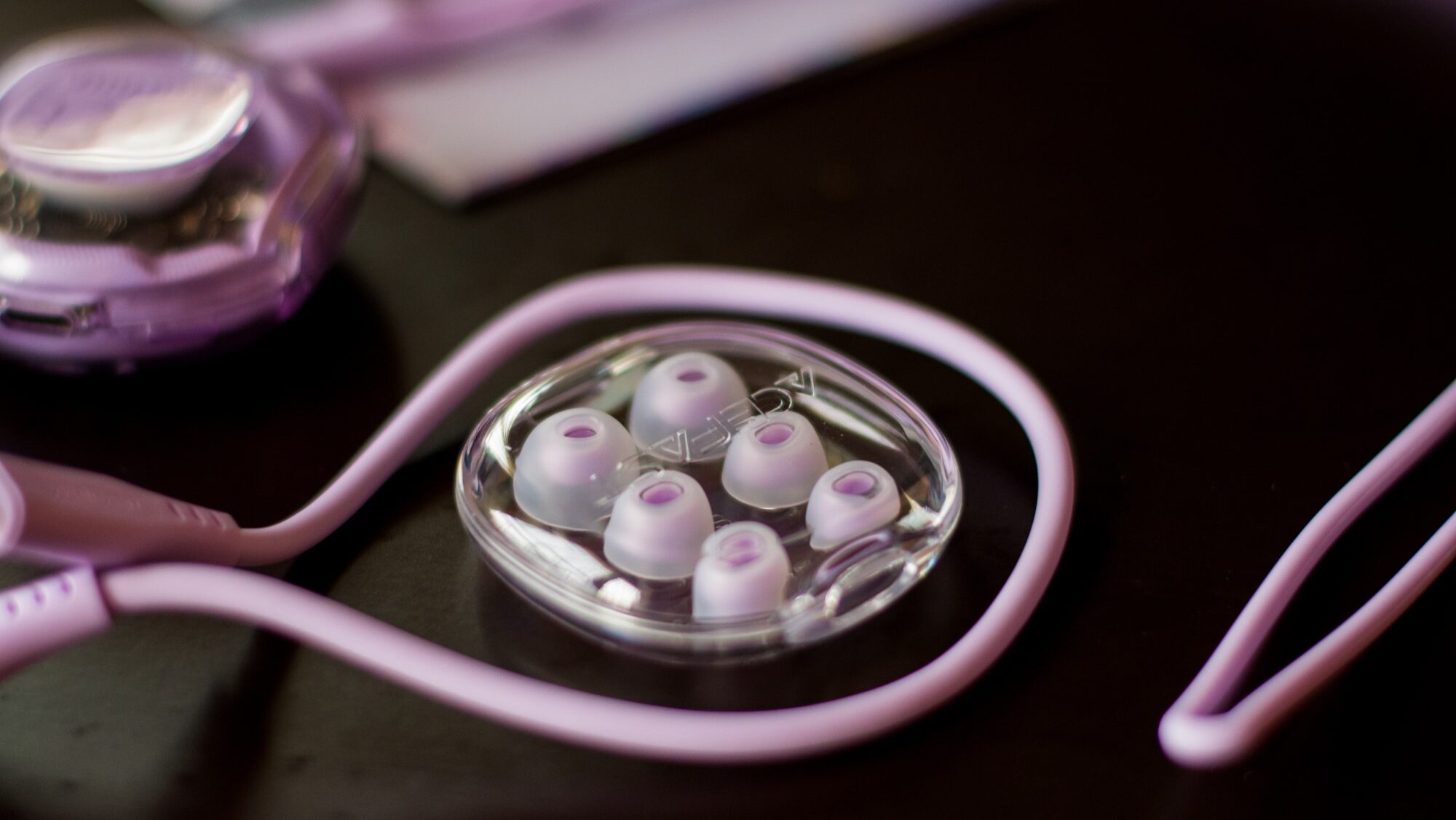 The Acefast Crystal T8 has double mics on both earbuds. They work surprisingly well, and I've had no complaints from people on call with me. Here is how the mics on T8 sound in a relatively quiet room:
Here is how they sound when I have my fan running at full speed:
Gaming Mode
There is also a gaming mode on the earbuds. It's supposed to provide a low-latency gaming mode so you get better audio in games. However, in my experience, it's an undercooked experience. There was no discernable difference between the normal mode and the gaming mode to me. Maybe my device is a little older, and your experience might be better.
Are Acefast Crystal T8 Earbuds For You?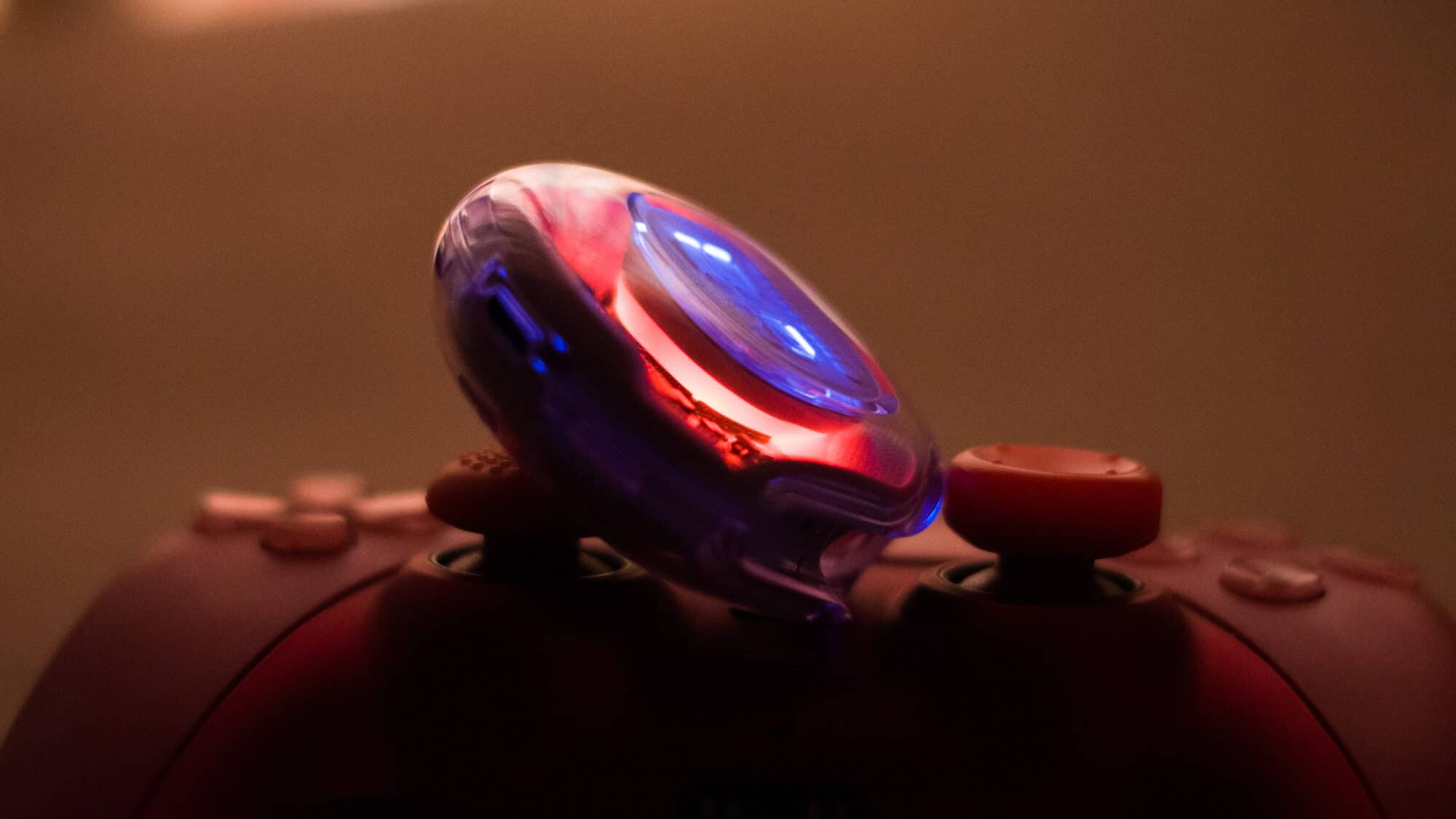 If you love flashy hardware that provides good audio for the money, then yes, the Acefast Crystal T8 Earbuds are a good choice for you. They may not be ideal for professional settings, but they look great in social ones. Students, young teens, and even young adults will appreciate the aesthetics of the Crystal T8 earbuds.
Conclusion:
The Acefast Crystal T8 Earbuds look fantastic, sound good, and are great value for money. Check out our review of Creative Outlier Pro and Majority Atlas Soundbar to expand your audio experiences.