Okay, there's just no other way to say this. But hey, I'll try. Anyway, Red Dead Redemption 2 might just be the best looking and performing video game we've seen for quite a while now. Yes, we're very serious about this. As in it might even just be the best game that has been released in the past decade or so. It's that ridiculously good. Rockstar Games' latest sandbox feels and looks unbelievable. Aside from the remaster of GTA 5, this is actually the first game Rockstar specifically released for this next-gen console.
Set in the most lived-in and authentic open world by Rockstar Games ever, there're literally so many new people to interact with, a wide variety of things to do and so many locations to explore the game is giddily overwhelming. Not only may this be the studio's greatest achievement to this date, but it also lacks in compromise making it so hard to know where to start discussing it from. Nevertheless, as the GadgetGang we'll always strive to give you the best possible review we can. As always, we got you. So let's take it from the top.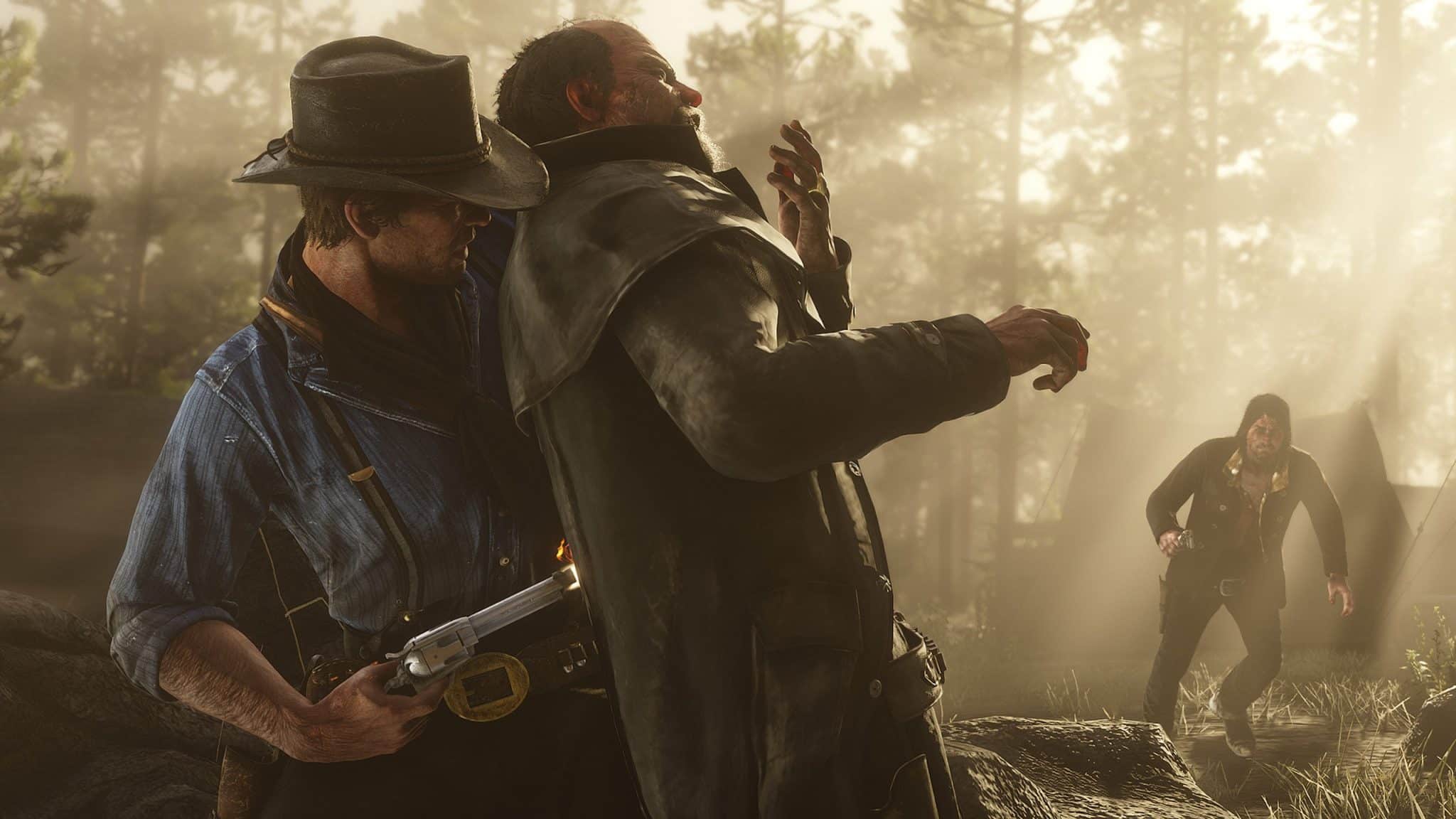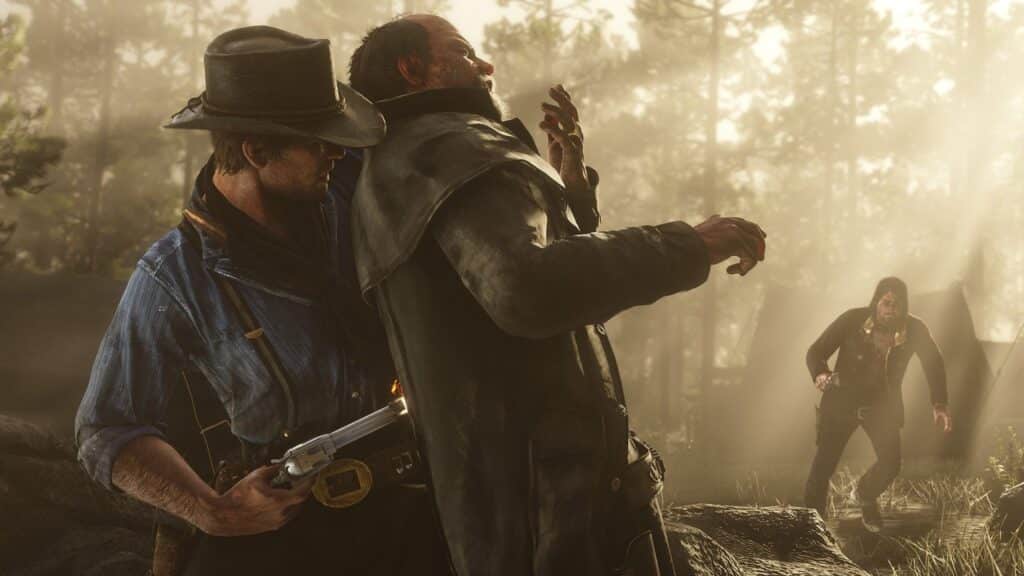 The game starts in 1899, a time when American outlaws aren't as rampant as they once were. Dutch Van der Linde accompanied by his gang of misfits are running from the law after they botched a heist in Blackwater Town. Their escape plan was to retreat into the mountains where their plan is compromised by an atrocious blizzard. You then slip into the Arthur Morgan story, a capable and cool outlaw that was raised from a boy to a man by Dutch in a life of Wild West crime. This is a story that lasts roughly sixty hours.
The Old Western Countryside
The big country west is simply a sight to behold. More varied, more beautiful and broader than what the Red Dead Redemption of 2010 had to offer by a mile. There are dank and snowy peaks, swamps infested with alligators, open plateaus and thick forests as well as grand plantations and quaint homesteads. Basically, all the cornerstone environments of the Wild West. How all this surroundings and ecosystems have been seamlessly put together is simply nothing short of outstanding.  The developers really did put their heart and soul into this and you can tell.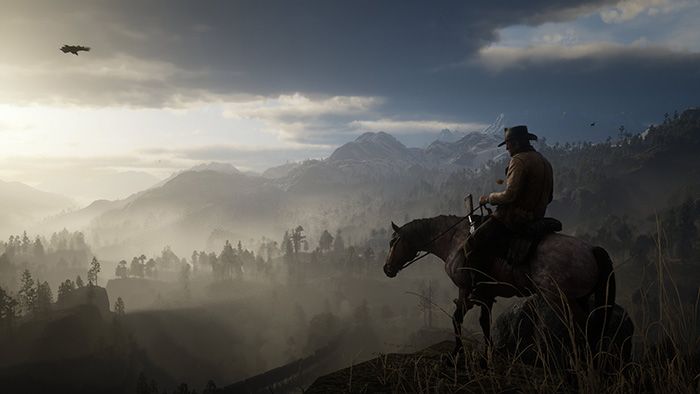 Rockstar does a superb job at rationing out the reasons why you'd have to visit each and every corner of their gigantic open-world. Even at the closing stages of the long main storyline, you can still find yourself in places and locations you still hadn't visited yet. The excitement of discovering new places is maintained all throughout the game. How Red Dead Redemption 2 manages to keep things fresh even after several hours of gameplay have been logged in is extraordinary. However, it's not only because of how big and diverse the open-world is, but it is also how alive everything else feels as well.
While this largely rural realm is much less dense than the world found in say Grand Theft Auto V, it's brimming with different people to interact with, wildlife to discover and locations to scrutinize. The open-world realms that almost seem indifferent to your presence are some of the very best kind. We're happy to say that Red Dead Redemption 2 completely pulls this off. Life will go on whether you interfere with proceedings or not. Rockstar Games has managed to nail this in ways that few other games have ever done before.
The Wild West is simply the Best
This games' main story missions comprise of a cocktail of deadly shootouts, high-stakes heists, thrilling chases and desperate rescues alongside a lengthy list of several other exciting activities. Many of these you'll notice are organic ways of telling you about new activities and side hustles that can be done, from fishing or playing poker to being a horse salesman.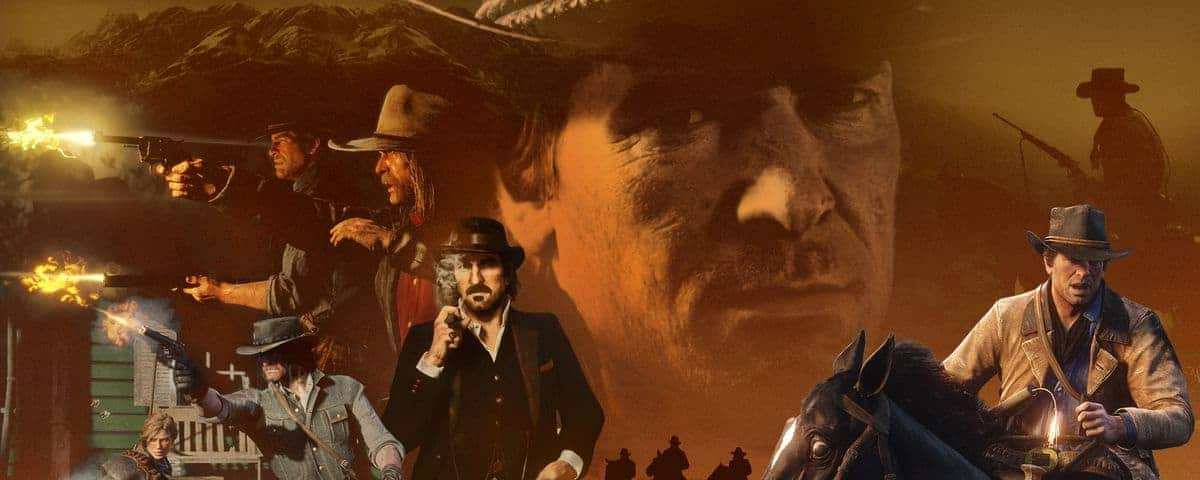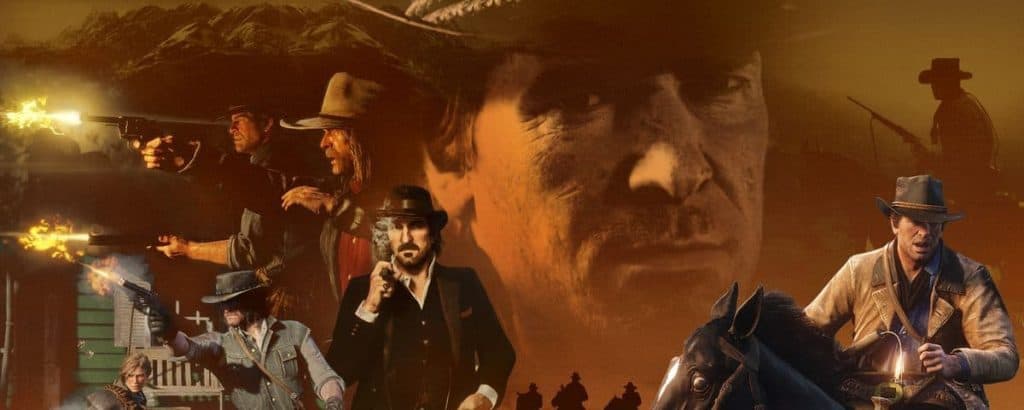 Concerning well-scripted story missions, perhaps only GTA V can come anywhere close to matching the new Red Dead's sheer quality of core campaign quests. Over sixty odd hours of bank robbing, sheriff shooting, bridge-blowing action is what you'll be mostly in for. However, there are a few loose generic, 'tail-the-target', cookie cutter objectives here and there. Fortunately, the majority of Morgan Arthur's crime-ridden quest is all founded on strong story building. Most of these missions involve constantly inventive tasks such as outrageous modes of transport and unlikely costume changes. Or other varied challenges such as teaching young boys how to fish or mingling at cocktail balls.
Arthur's tale, in general, undergoes the most ambitious, least predictable twists one could ever imagine. Red Dead Redemption 2 also has ridiculous amounts of detailed side systems. Please believe us when we tell that every single one of them will be your worth your while.
Dance to the Tunes
Okay, we couldn't leave without mentioning how good the music in Red Dead Redemption 2 is. I mean, Woody Jackson really outdid himself with the soundtracks on this game. Woody has scored all Rockstar Game titles since the first Red Dead, however, this may just be his best work yet. It's aurally arousing work, to say the least. Equally impressive, though, is the game's audio in general. From voice work to sound effects to the game's huge music library, everything works so well. For instance, bullets fired on the open mountainside ring with cracking echoes while those that are fired indoors sound completely different. Isn't that cool, no? The attention to detail they've put into every single thing is amazing.
Do we love Red Dead Redemption 2
Honestly, it's a strong two thumbs up from us (or even three, four or five if humans had extras). It's nothing like anything you've ever seen before. In our POV it ranks slightly higher than GTA V as probably being the greatest open-world game of our time. In fact, we might have to restructure our previous list on that topic. It's a beautiful depiction of a horrible time that's been patiently polished providing you with loads of fun. This is a game you can't live without, especially if you've just finished reading this article. Go on, get your copy today. Because seriously, what are you waiting for?