The concept of open world gaming has come and is continuing to go a long way. Open world games on PS4 have loosened up that strict linear gameplay that most players have been used to. This concept is all about giving the player the ability to do their own exploration of the game and let scenarios come to them naturally. Most of the time, open world games are usually loaded with surprises. It gives you a chance to discover new things, leads you into big trouble in some occasions or gives you the opportunity to find hidden gems and secrets that allow you to upgrade and make the game more exciting. Below are the top 5 open world games PS4 in 2018
Assassin's Creed: Origins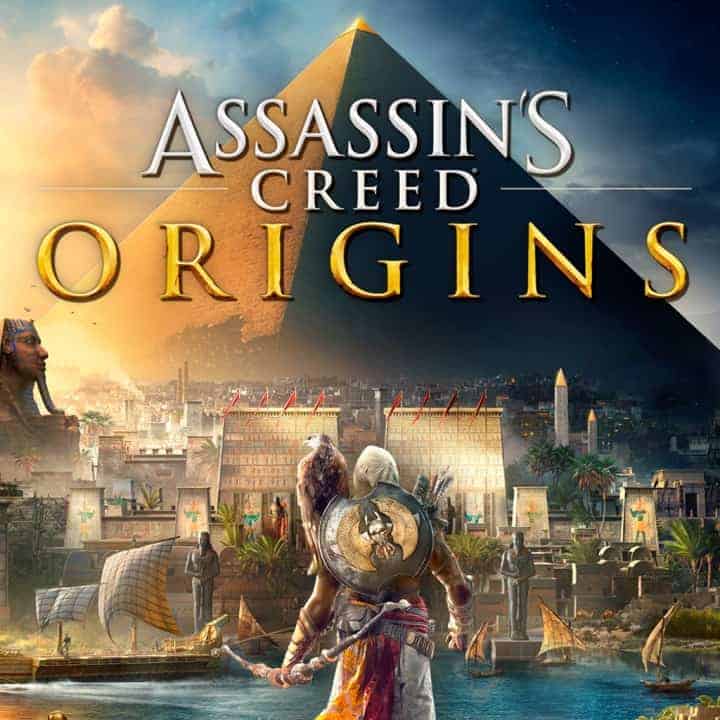 Ubisoft's Assassin's Creed is our first entry. Go back in time with this gigantic, open world adventure game set in the Ptolemaic period of 49-57 B.C. It recounts a fictional history where you the player gets to experience being the first ever assassin to exist. This game brings out the giant worlds of Rome and Egypt perfectly. This alongside nonstop heart-thumping action and incredible character voice-acting as well. While taking in the outstanding environments and scenery around you, Origins allows you to play the way you want. You can either sneak up on bad guys using a field of flowers as cover, cause long-range arrow ruckus or just have a head-on clashing of swords, axes and different types of bladed weapons. The game should last about 28 hours with a deluxe edition containing bonus content averaging over 35 hours of solid gameplay.
Ghost Recon Wildlands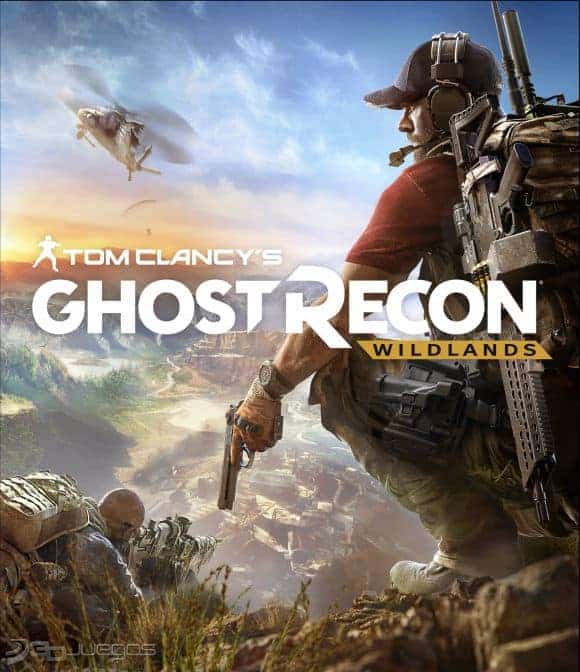 Ubisoft takes the number two spot as well with their latest edition of Ghost Recon.  This open world game is also a 3rd person tactical shooter with a 1st person view option for gun aiming. It's set in the huge environments of Bolivia with a perfect execution of the dynamic weather climate full of desserts, mountains, forests and salt flats found in this region. It has among the largest open world game environments thus far. Your objective is to dismantle the fictional Santa Blanca cartel controlling most of Bolivia. This means you'll need to be stealthy when infiltrating enemy compounds, mark enemies using a remote-controlled drone and interrogate criminals as you collect gear as well as upgrade it. When you aren't handling story mode missions or side quests, you will probably be building either hostile or friendly relationships with rebels, officials or citizens.
Middle Earth (Shadow of War)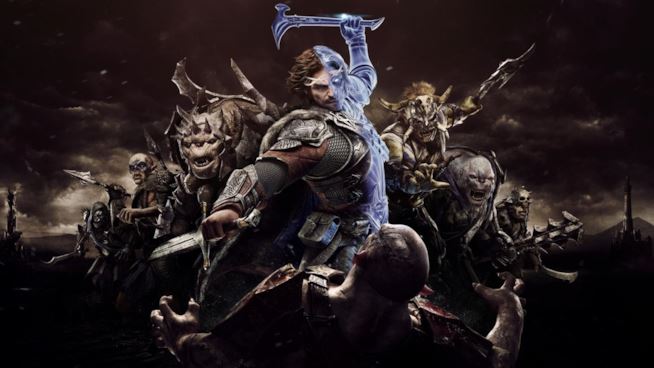 If you're a fan of the world that was brought to life by the Hobbit and Lord of the Rings, then you'll definitely love this open world fantasy game. However, even if you're not a fan Shadow of War is still pretty awesome. This game's open world experience is the most unique of them all on this list. Here, you won't just need weapons to beat your foes, you can use shaming and convincing words as well. How cool is that? This 3rd person, action-fantasy places you as a revenge-seeking ranger looking to take down Sauron's forces after his wife and son are murdered. If the ton of on-screen AI or the slash-and-hack melee game play cinematic don't blow your mind away then the characters will. Enemies have 3-dimensional personalities that'll make you feel sorry for some, laugh at others and even connect emotionally with a few.
Far Cry 5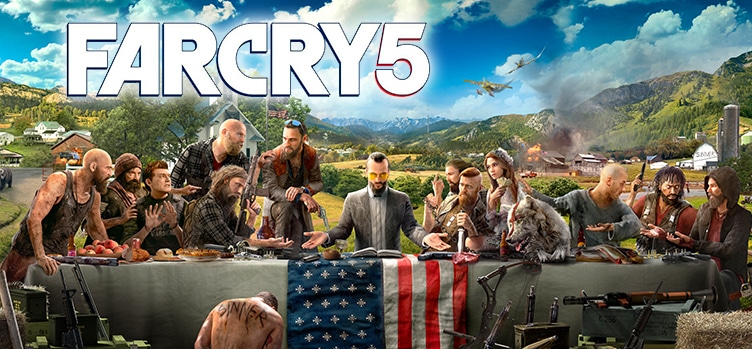 Spontaneity is actually what makes open world games on PS4 so believable and Far Cry 5 has plenty of it. Simple strolls through the forest may result in getting chased down by cultist groups or have a pack of wolves sneak up on you. It's debatably the best 1st person shooter of the open world games on PS4. You can play with your friends cooperatively online as well as try to take your shot at competitive online death matches. You play the role of a well behaved, unarmed junior deputy investigating an extremist cult with militaristic doomsday intentions high off hallucinogens in Montana when suddenly all hell breaks loose. From then on it's basically survival of the fittest. The game doesn't rush players, it allows you to set your own path and pace as you go.
Horizon Zero Dawn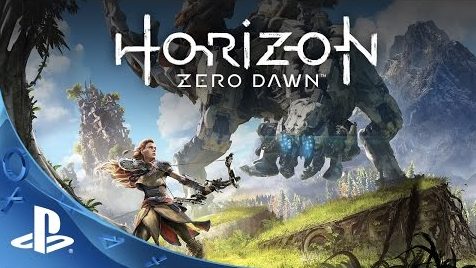 This action-role-playing open world game published by Sony and developed by Geurilla Games is simply amazing. The plot revolves around a hunter named Alloy that lives in a post-apocalyptic era in a world that has been taken over by machines.  Having been sort of an outcast her entire life, Alloy sets out on a journey to discover the perils that forced her into being sheltered. You combat these mechanised beasts using a spear, ranged weapons and stealth tactics. The game engine that powers this game is Decima (Killzone Shadow Fall). Its open world story, combat and visuals have received great reviews from many critics the world over. No doubt a PlayStation 4 game you should definitely try out.
Marvel's Spiderman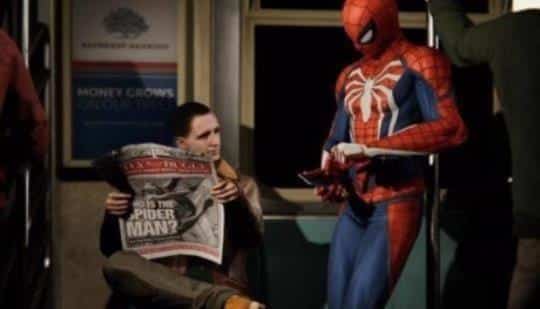 Last, but not least, is a game about our beloved superhero, Spiderman. This open world, action-adventure published by Sony and developed by Insomniac Games is based on the new-age Spiderman by Marvel. This is Insomniac's first licensed game. This game paints Spiderman in a whole new light never seen before in any comic, film, video or game. Well received upon release, some have even gone as far as saying it might just be one of the greatest superhero games released so far, with particular praise going to the web-slinging, combat and gameplay. Oh, not forgetting the spectacular open world version of New York City. This open world game is simply outstanding. For more on this game click here to read our full review.
Well there you have it, our top 6 open world games PS4 in 2018. You don't have to be in the dark about this stuff when Gadget Gang has clearly got your back. All these games are pretty awesome, believe that. If you can just get each and every one of them. Live a little, or rather game a lot. Allow us to be your guide on what's hot in the world of tech and gaming. Don't fret, we got you.