Apple iPads have been traditionally running on iOS, just like their iPhone counterparts do. However, Apple recently announced that they're officially coming up with a new offshoot operating system known as iPadOS. This new OS they've released helps turn an iPad device from a big iPhone into a rather impressive mac-esque workstation of sorts, with features like improved markups and gesture controls. Okay, now that we're done with what's new let's get into what you really need to know about the new Apple iPad Air.
Many people have referred this new installment as iPad for those that would like a bit more than what you'd get with iPad 9.7 which is usually seen as very basic and entry-level. Its 10.5inch display screen is much superior with bezels that are thinner, a faster chipset which is similar to the power you'd get from an iPhone XS as well as a front-facing camera with higher resolution capabilities.
The Air also gives you very new options. It's Apple Smart Keyboard cover compatible, the performance numbers are twice as good as compared to the 9.7 and it has bigger storage configurations. It's a 2-in-1 productivity device that's better in every way and it's perfect for the back to school shopper. However, more than anything, the new Air 2019 is basically a repackaged version of what Apple stopped selling in 2017 which was the iPad Pro. They look almost identical and it also comes with solid ten-hour battery life. Furthermore, the total price of all this is also quite palatable. It's kind of like that awkward middle child in iPad lineup when you come to think of it. But, with the benefit of having 2-in-1 functionality alongside being able to provide real power and all the while still managing to be really cheap.
Price Analysis
The iPad Pro was in the $640 region, however, the new models that were introduced into the market in 2018 helped jack up prices to around $750 and $1000, or thereabout. If you want to get your hands on a big-screen, premium iPad, but you don't intend on breaking the bank then the new iPad Air installment is just what you need. The price it comes in is a selling point that's a bit complicated. It's cheaper than the Pro 10.5 that was released at launch, however, similarly priced to the two-year-old Apple Pro tablets. Are there any big differences? Okay,  little. The Air's internal specifications are superior and it has eSIM support capability. The only downside here is that it only has two speakers to the old Pro tablet's four.
Aside from having a 10.5 display screen, this new Air is also powerful and supports both the Apple Pencil as well as the Smart Keyboard. If you consider the iPad Pro series ridiculously expensive, then your next best bet would be to go for the iPad Air range which is seen as being the next line of Apple tablet that is affordable for the professional. The new Air's only real competition is the iPad 9.7, which is still being sold everywhere by the way. It costs around $330 or thereabout. The Pro 12.9 and 11, on the other hand, start at around $800 for 11-inch sizes. They happen to be the only iPad Air alternatives available on the market that has reliable 2-in-1 capability.
Design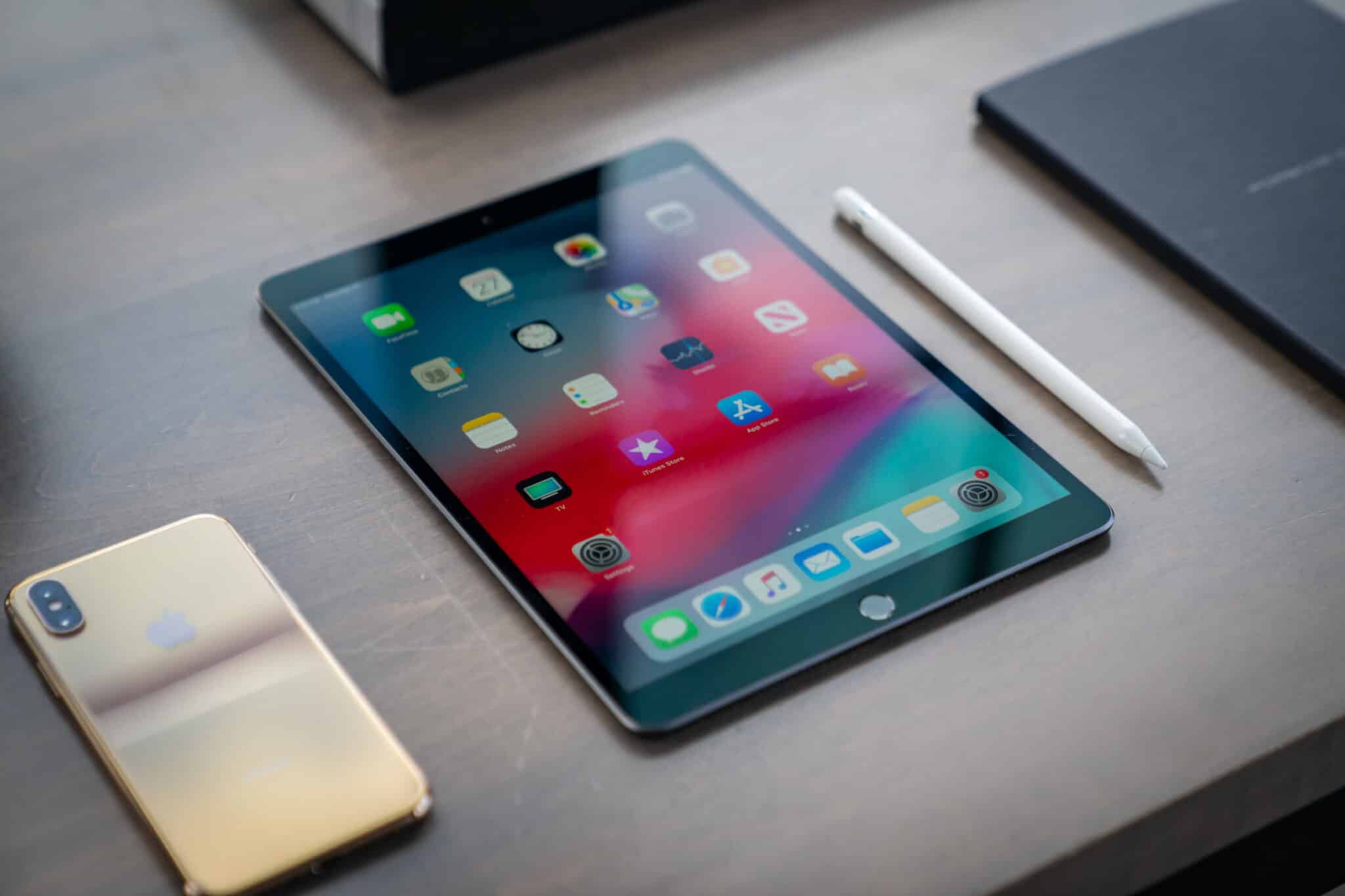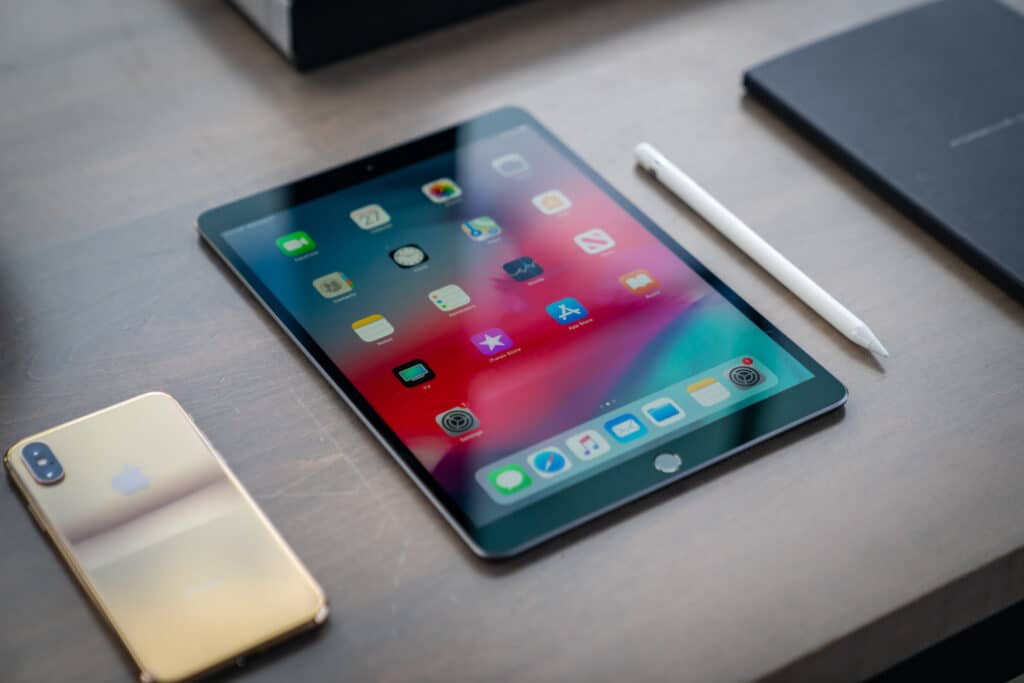 If the new Air looks a bit familiar to you know there's a very good reason why. It follows the same design styles Apple has been coming up with over the past few years and the dimensions are almost exactly similar to what you'll find on the iPad Pro (2017). Both have a screen size of 10.5inches, and the thickness, width and length are all identical. Where they differ is their weight. The iPad Pro weighs in at around 1.04 pounds while the Air is one pound on the dot. Anyway, Apple isn't sourcing the 2017 Pro anymore, unfortunately, so the Air is in fact effectively replacing it. Truth is, it's a rather safe and uninspiring overall design. They could, and should, have done a lot better. But hey, I guess for that price we can't expect too much, can we?
The aluminum frame is both cool to the touch and feels well built. A cool upside you might also like is that it contains a headphone jack port, which is not there on any of the iPad Pro devices. At the bottom, you'll find a Lightning port which is flanked by the speakers. You won't find an alert slider and at the top all that's there is the power button. On the right edge is where the volume rocker is located. All in all, the buttons are all both easy to access as well as clicky. The stereo sound that's produced by the speakers is also quite impressive. They're well-balanced and loud and are sure to make very many people more than happy.
Display
The main highlight of this device is no doubt its 10.5 inch LCD display screen. This is what everyone in the industry has been raving about, including us here at the Gadgetgang. It has enough brightness for the sunny conditions and still maintains a sharp look. It has 1668×2224 resolution, which might sound low for some folks, however, the display looks crisp even when being viewed at normal distances. The addition of a wider color gamut has also been made by Apple which allows the display screen to be able to show more colors for richer viewing experiences.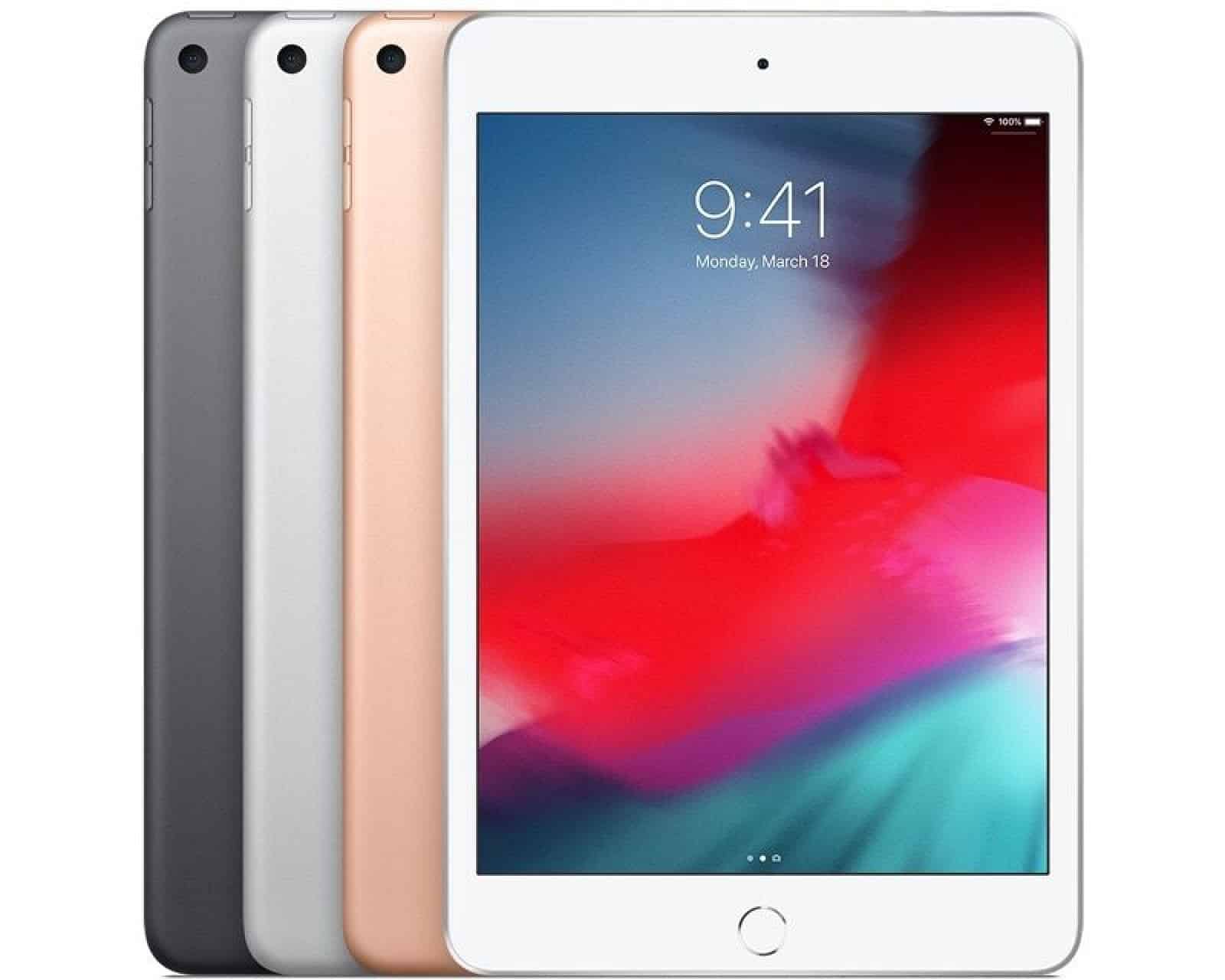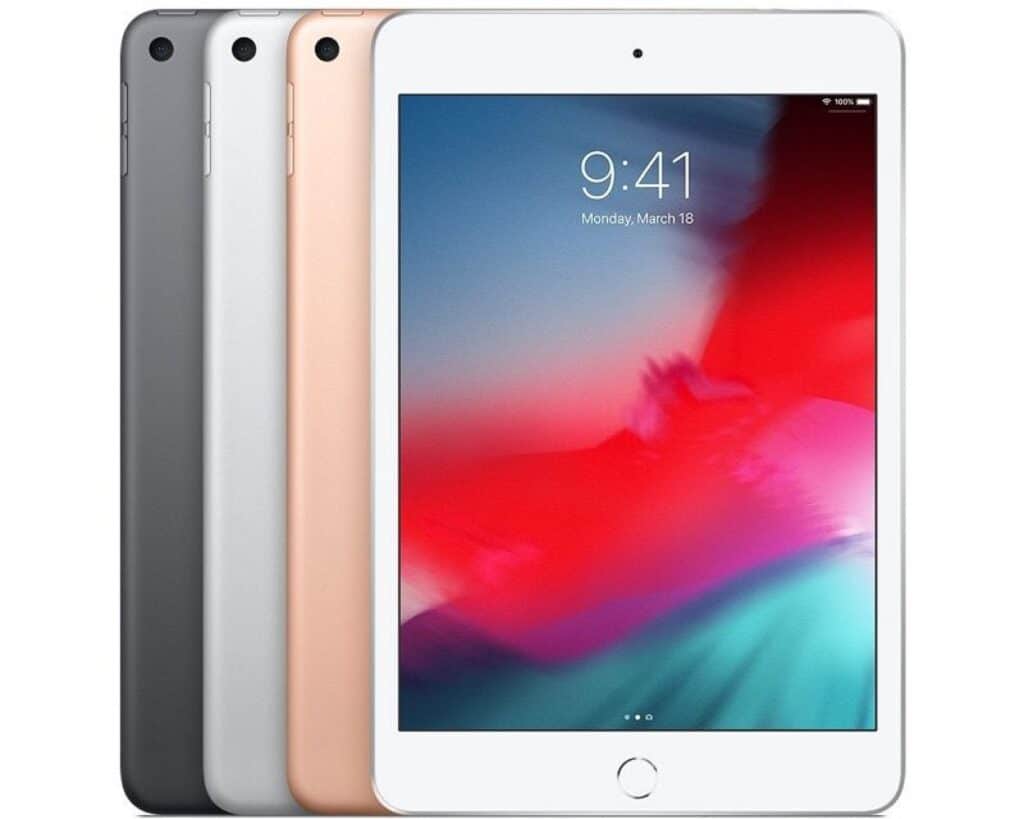 Smart Keyboard And Apple Pencil
Smart Keyboard compatibility is a big reason why you should strongly consider going for the Air instead of the iPad 9.7 which can only work with a Bluetooth keyboard. It is one of those things you just can't afford to pass up when concerning 2-in-1 productivity iPad devices. It's also the most affordable iPad that has the Smart Connector from Apple. It magnetically fastens the keyboard cover's fabric tri-fold to the tab's bottom. You can avoid fumbling around with other unreliable 3rd-party Bluetooth keyboards.
Then we have the Apple Pencil. Drawing with it is absolutely fantastic. It has great palm rejection tech which allows the user to rest their hand anywhere along with the display screen when they're drawing and it's very responsive as well. The sad part, though, is that it only works with the first-generation device. What this means is that it uses the Gen 2 Apple Pencil which was launched alongside the Pro 12.9 and Pro 11. It still works fine but not as smooth as the latest additions on the market. Nonetheless, it's still fantastic that you can use an Apple Pencil with the Apple iPad Air, especially at that price.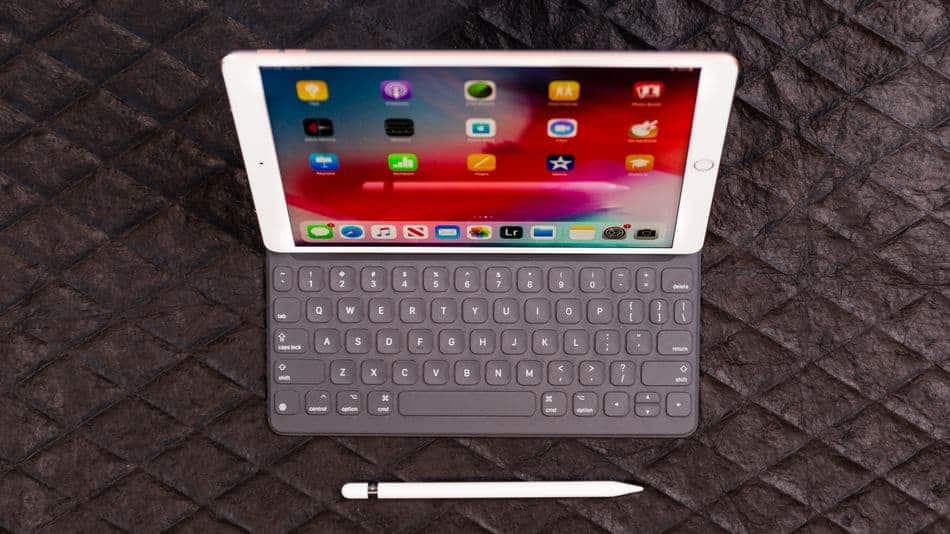 Our Take
The iPad doesn't have a lot of new things. It's kind of an oddball collection of both the Pro and regular-iPad features, so if you're the type that's looking for all the latest Apple advancements then this might not be the best option for you. However, for its price, it delivers to the professional all the right features they'd ever need. It gives you everything you need at an affordable cost. We'll give it a two thumbs up because honestly, it's a fantastic product.