MegaModz makes some of the best custom gaming controllers with professional finishes and designs. The MegaModz custom Xbox Series controller review is going to explore how the company made the standard Xbox controller into something more.
I love the Xbox Series X/S controllers so I immediately jumped at the chance to improve it. The company offers not only visual customization but also several performance-enhancing add-ons. They are still using the standard Xbox series X/S controllers but are modifying them to either look different or have additional functionality.
MegaModz Custom Xbox Series Controller Review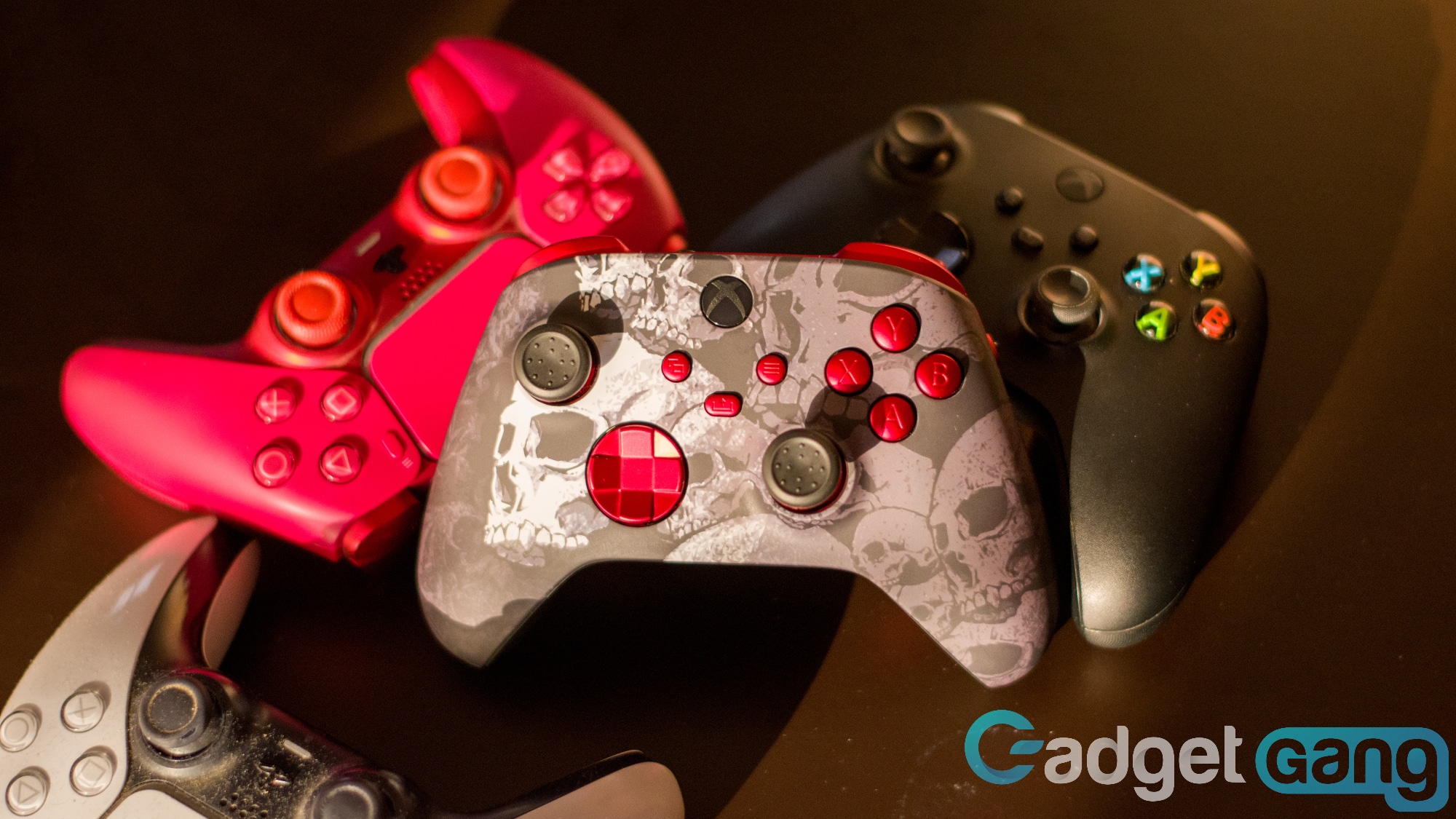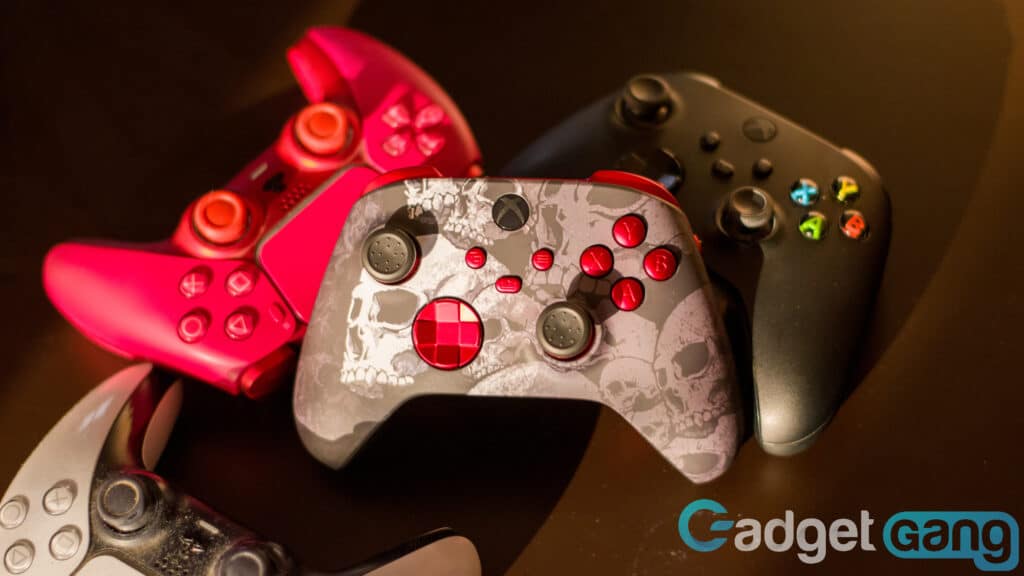 The experience of making your own controller is an exciting one. Once on the MegaModz website, you see the plain old black Series X controller. On the right (if you're using a desktop) are several customization options that include physical mods and visual upgrades.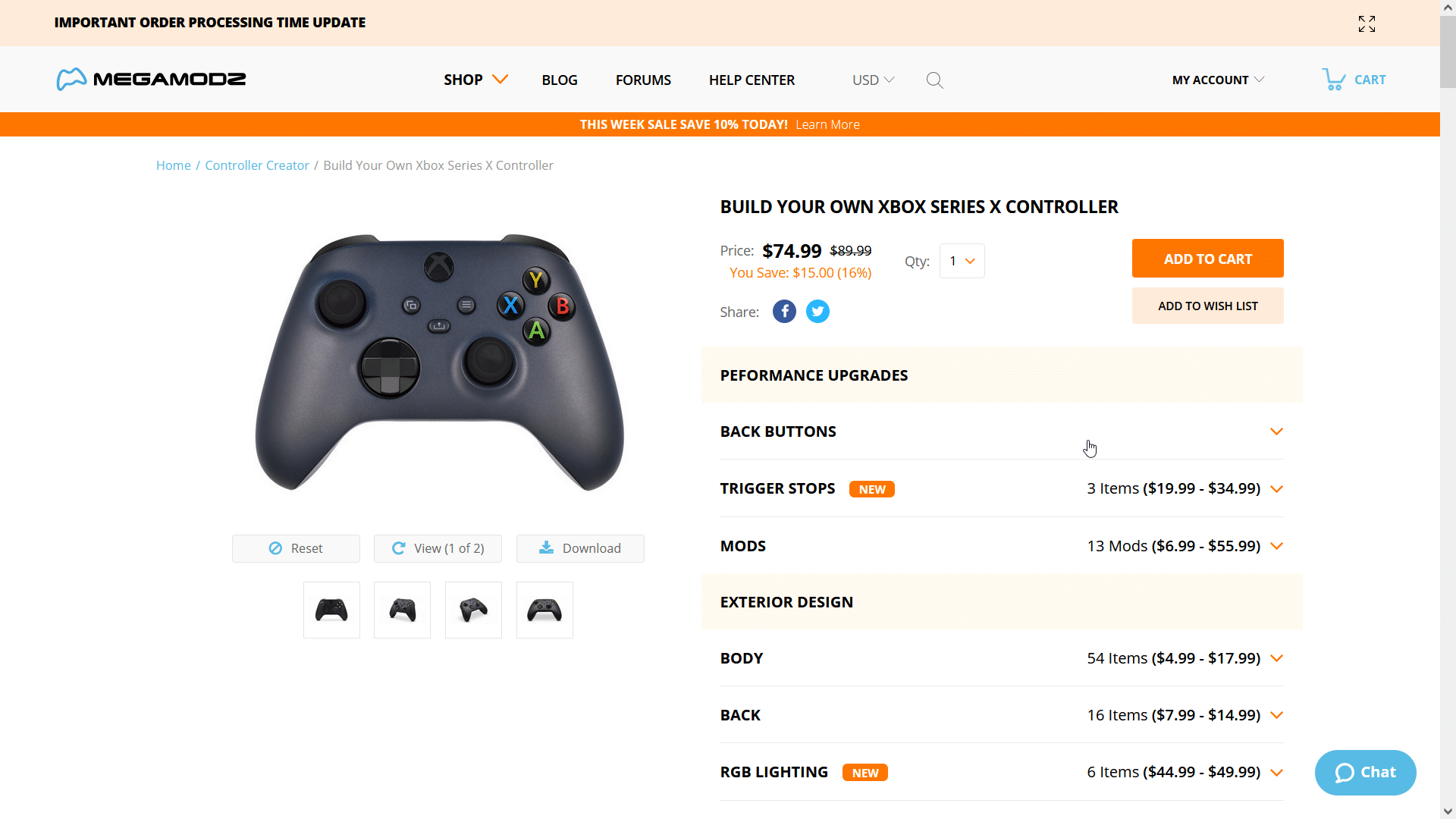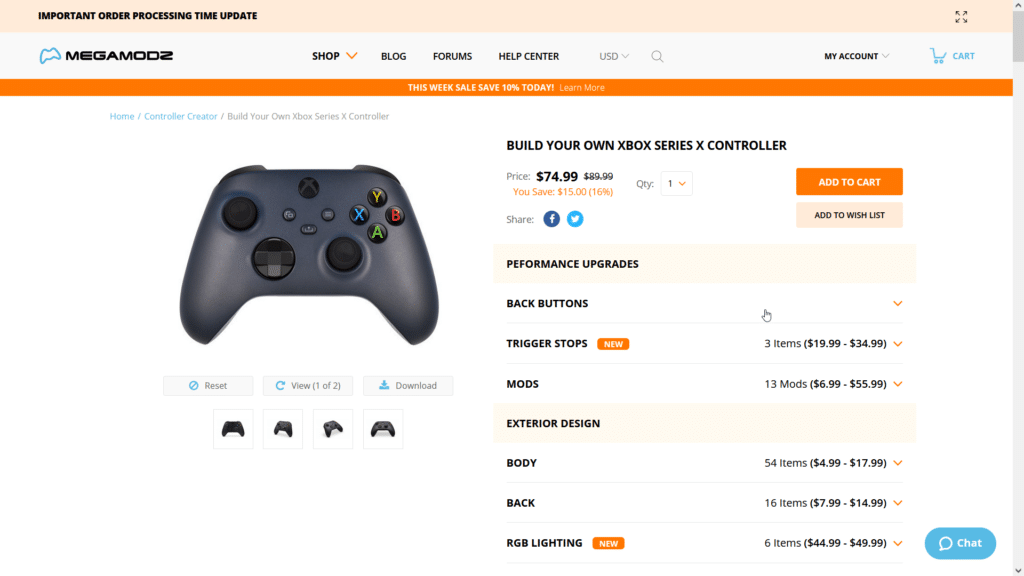 The best part of the customization experience is that you get to see the changes being made in real-time. In my experience, what is being shown on the screen translates 100% to the controller. So if you select a certain shade of green for the face buttons, you get the same color once the controller arrives.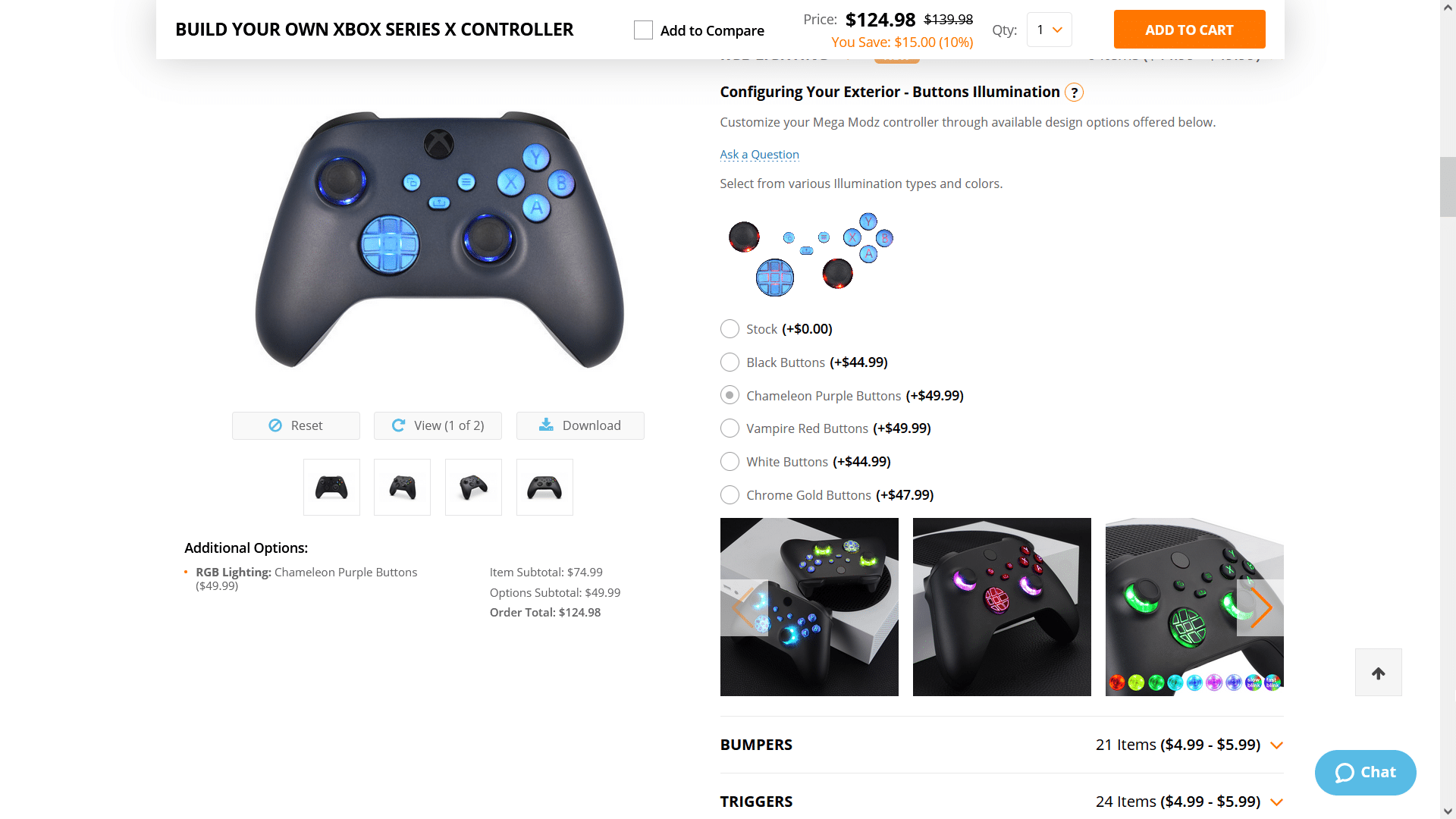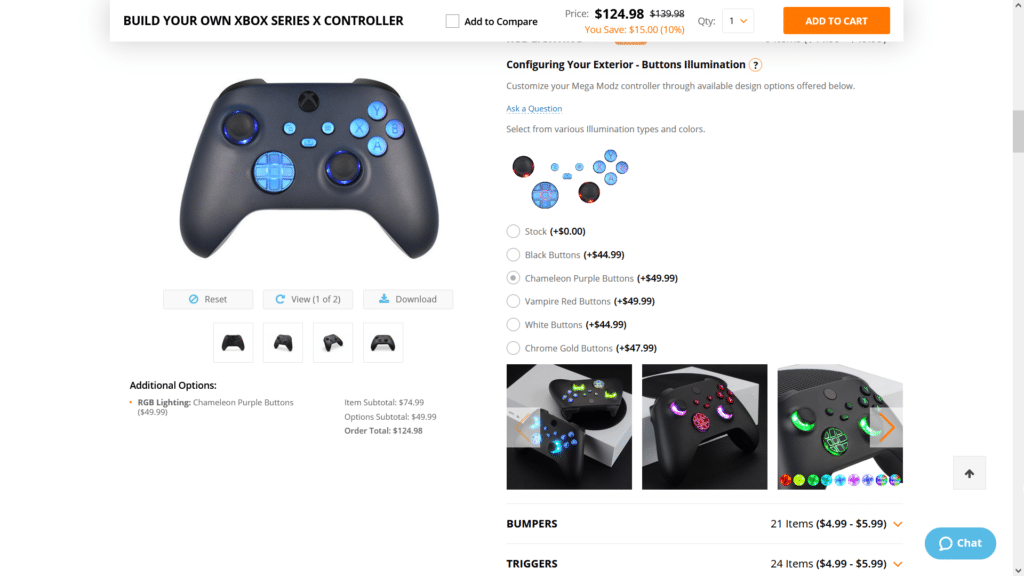 For the MegaModz custom Xbox series controller review, I decided to check out each and every option they had. I got the hybrid triggers, back buttons, and swappable thumbsticks. That is not all, I also modified the colors of everything that was available. Apart from the "Nexus Button" or what it's commonly called the Xbox button, everything else is customizable. There is even RGB lighting but it's not available with the back buttons.
The Package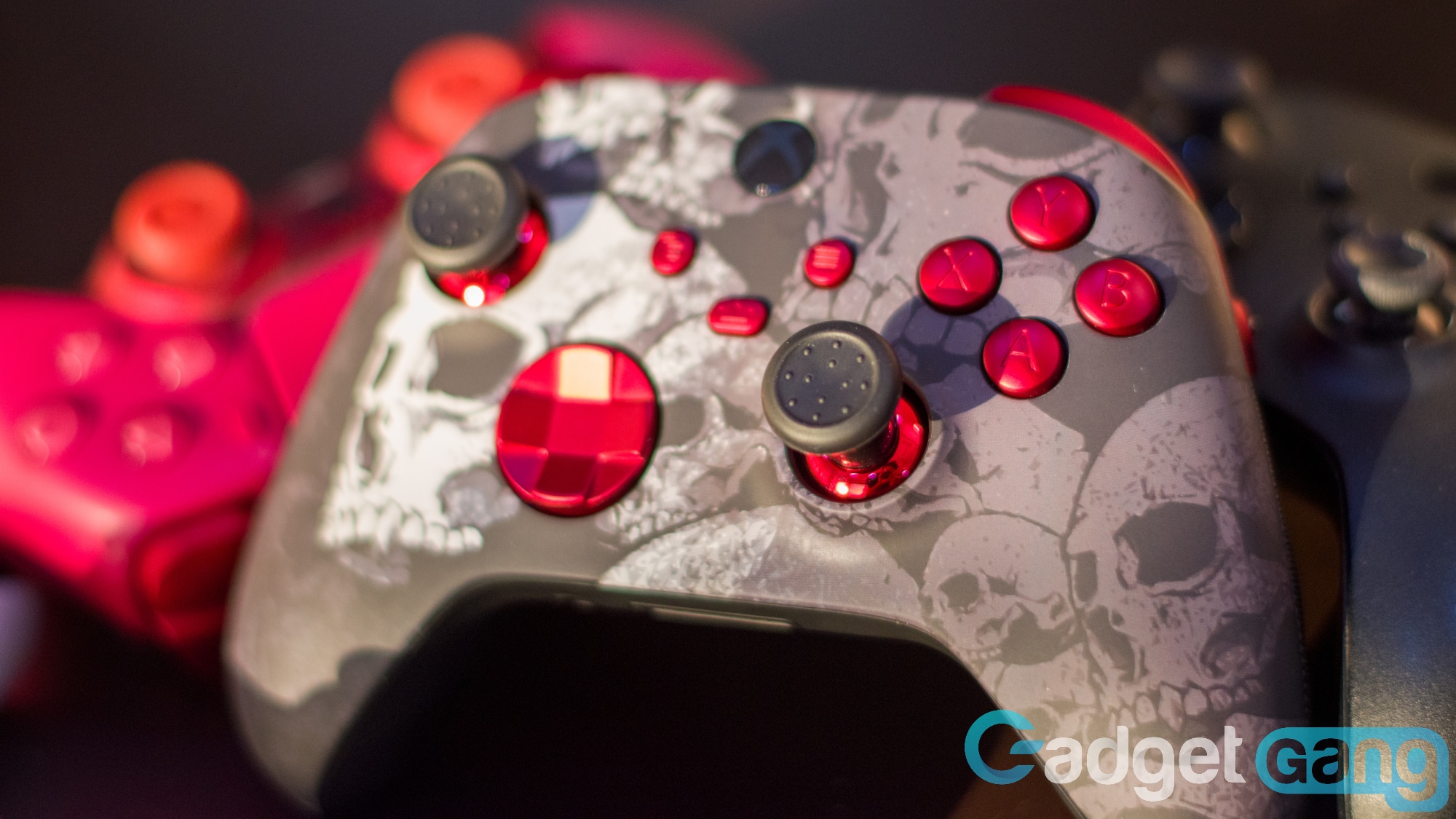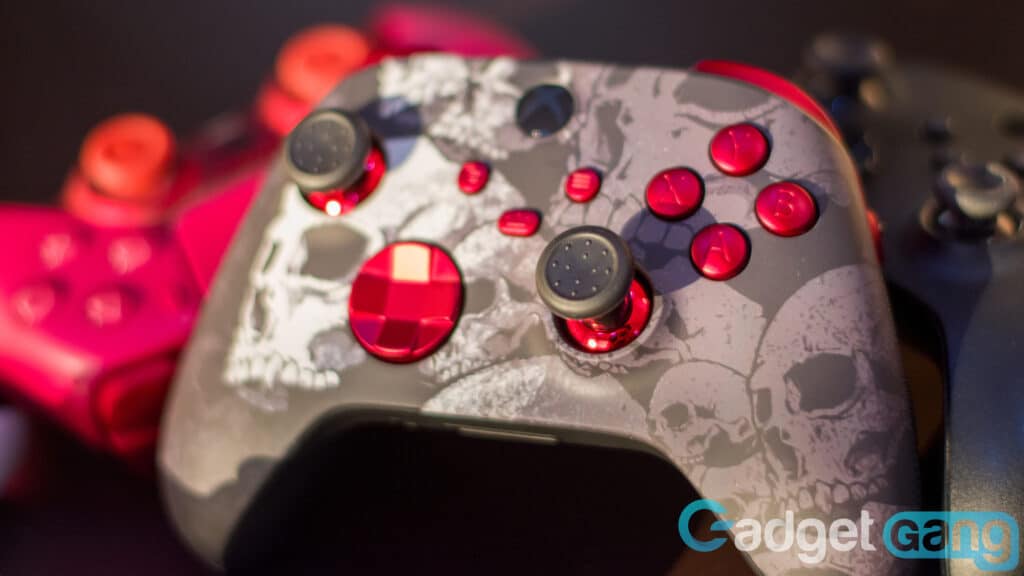 The custom controller is the same size as the standard stock controller. It is a little heavier because of the physical movements but not a lot that it can't fit into the Xbox controller box. The company also sends three pairs of swappable thumbsticks if you install the feature on the controller. Apart from that, it is a standard package that is secure and won't damage the controller during shipment.
Physical Mods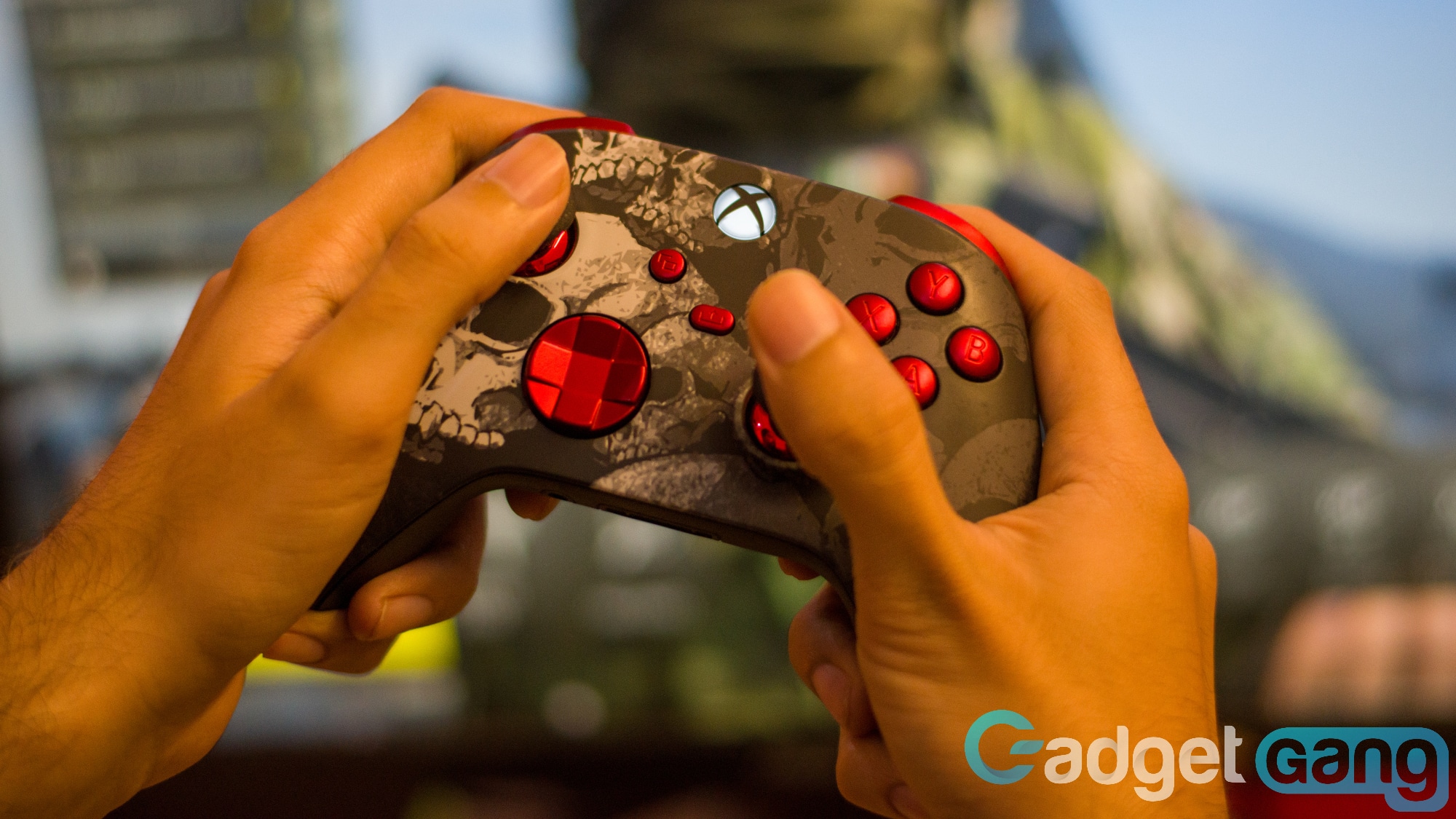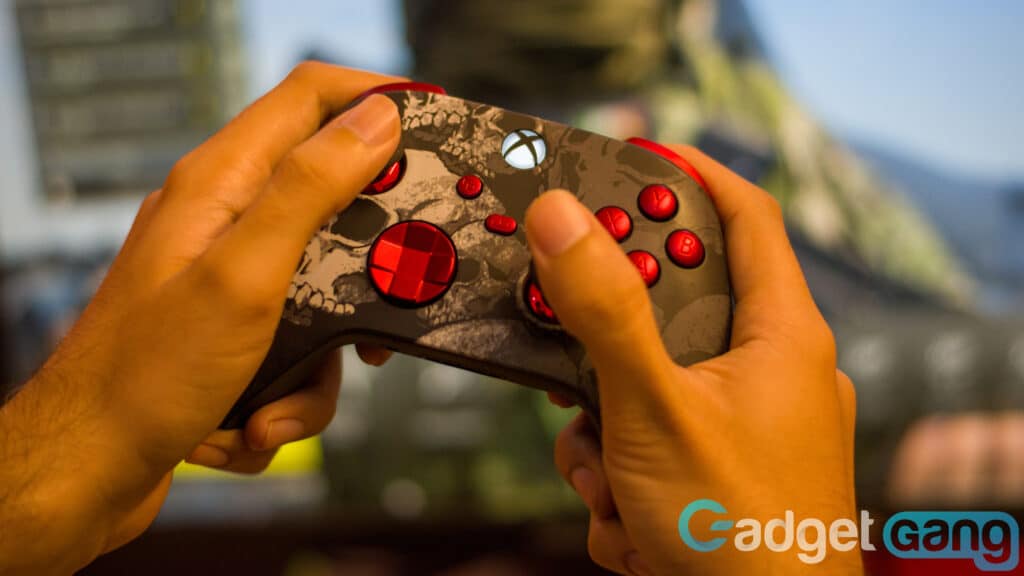 This is where the MegaModz controller deviates from the standard controller formula. There are a lot of physical mods you can install on your controller to make it perform better. Will it magically make you better at Call of Duty? Unfortunately not. However, it will definitely make the whole experience easier and better.
I installed every physical mod that was available for the MegaModz custom Xbox series controller review. You can pick and choose what you like.
Back Buttons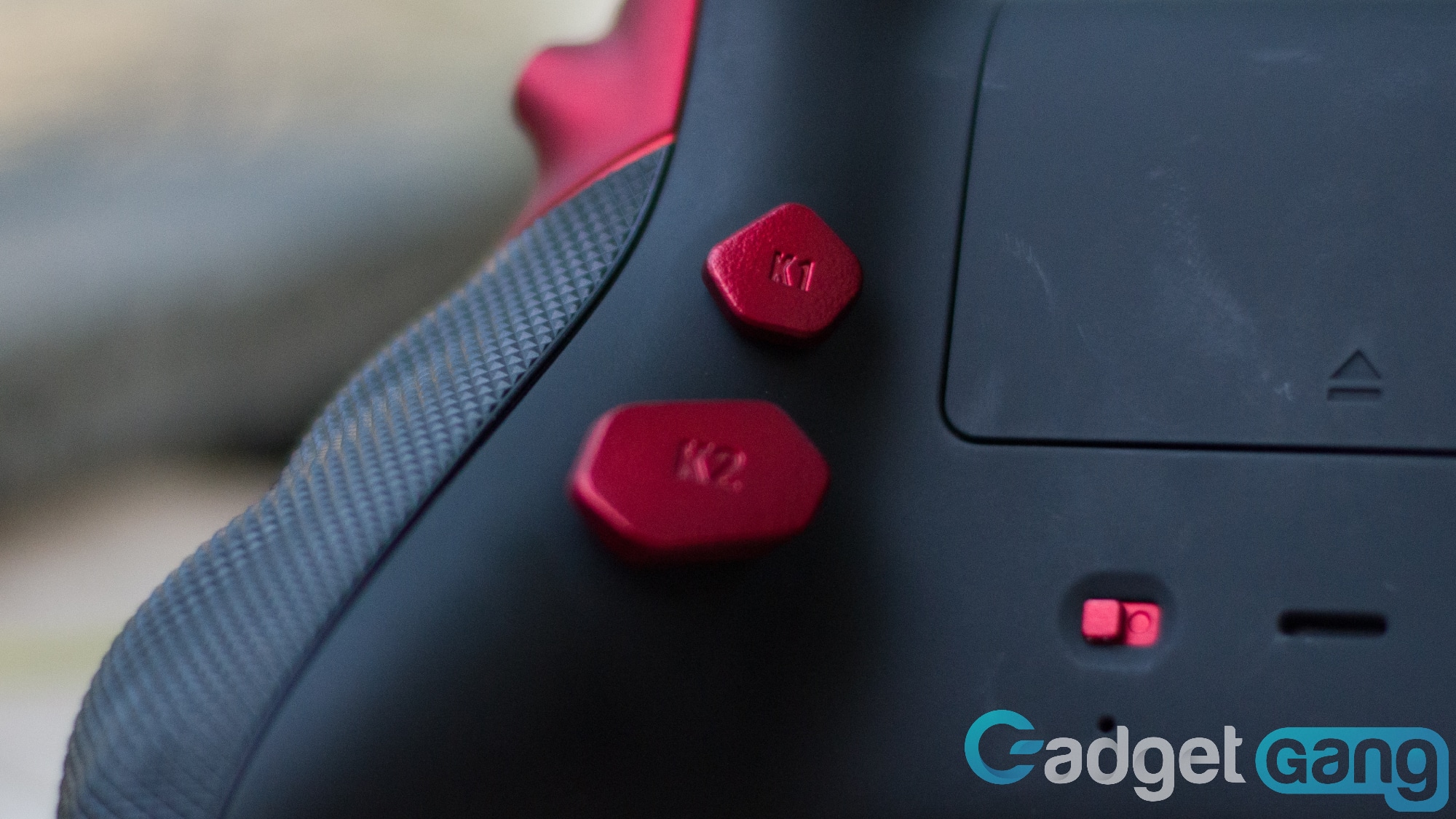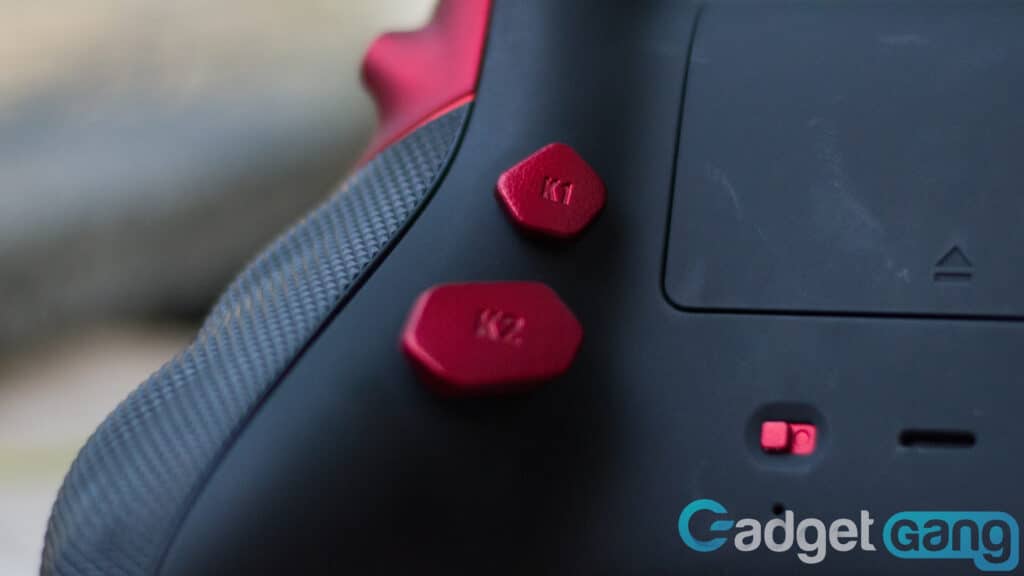 The biggest difference between a stock Xbox controller and the custom one is the back buttons. The company added four extra back buttons that can be remapped to any function you want. This is a game changer in most games but especially so in shooters.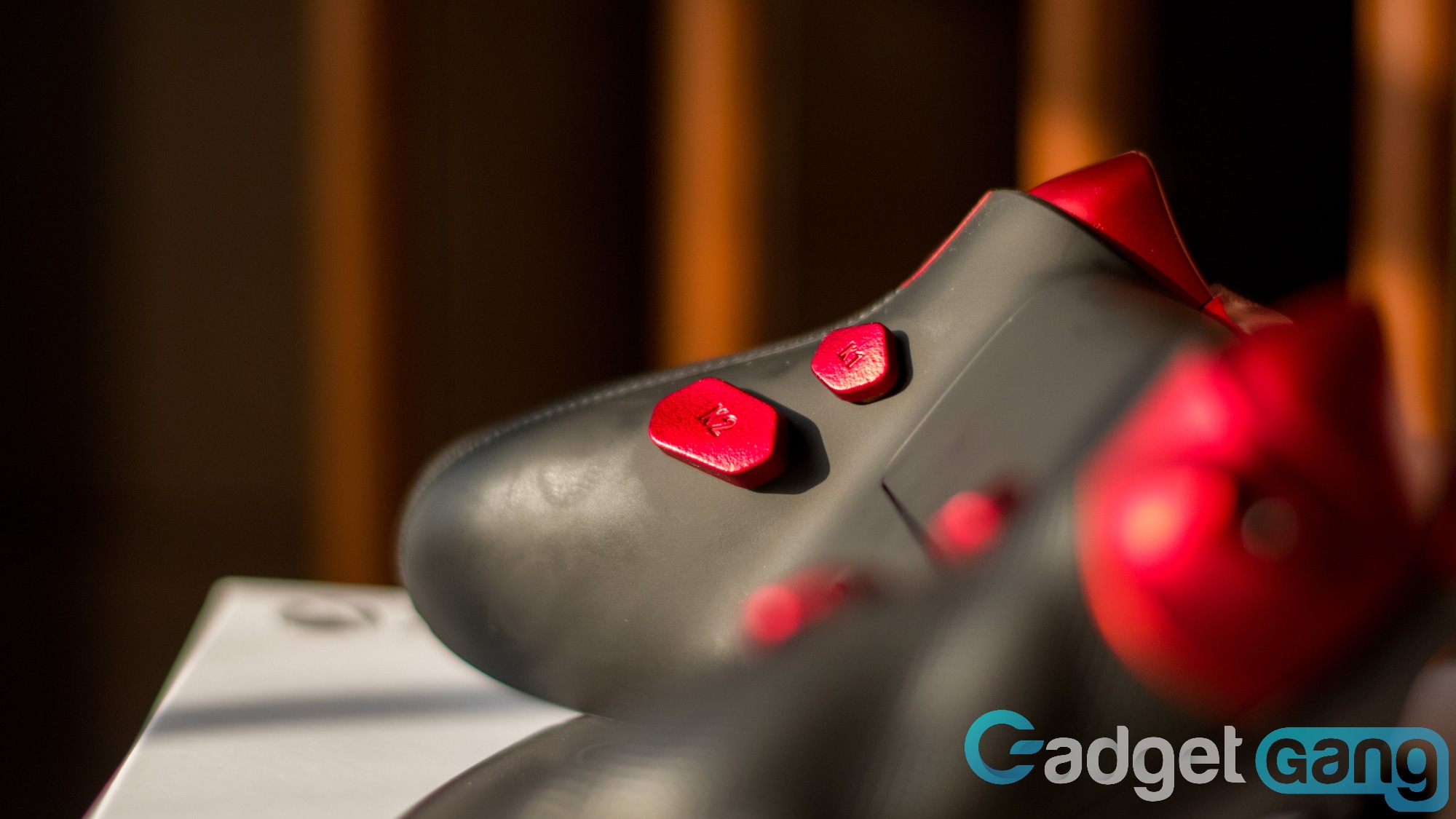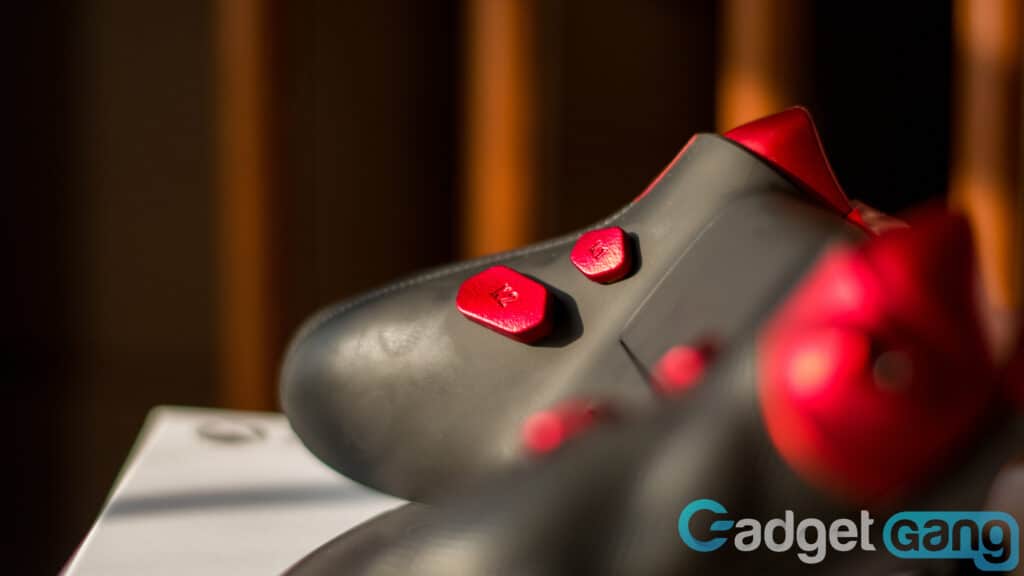 Now you can bunny hop all day in Call of Duty or reload without taking your thumb off the aiming stick. I also used the back buttons in RPGs and racing games, some buttons are harder to hit so why not remap them?
Customization Switch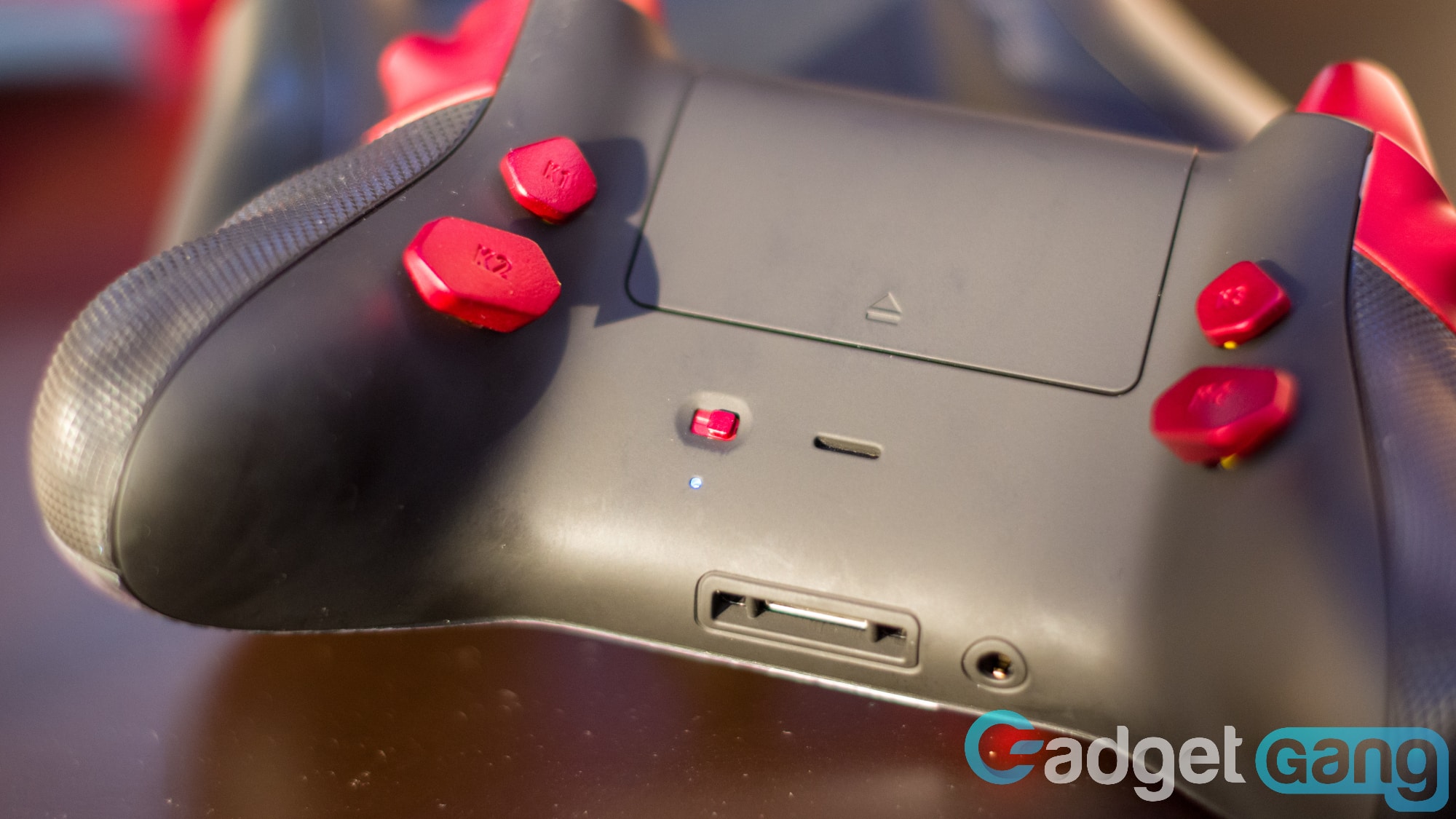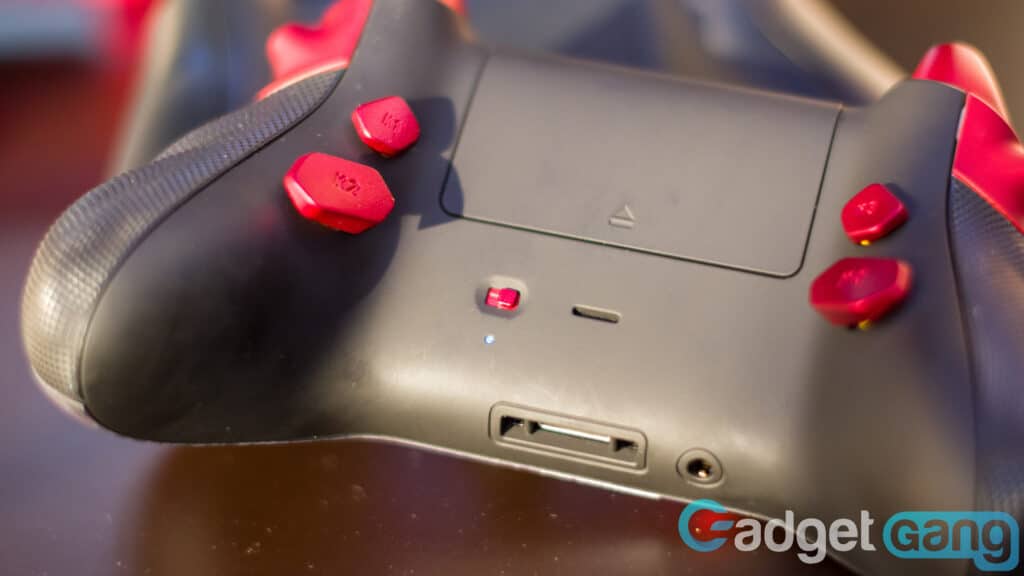 There's a small switch at the back of the controller that lets you remap buttons. Toggle it on and a blue LED light will light up, now simply press and hold the back button and the button you want to map to it. For example, if you want to map the A button to the K2 button at the back, press K2 and A together. Once the button is remapped toggle the customization off and you are done.
Triggers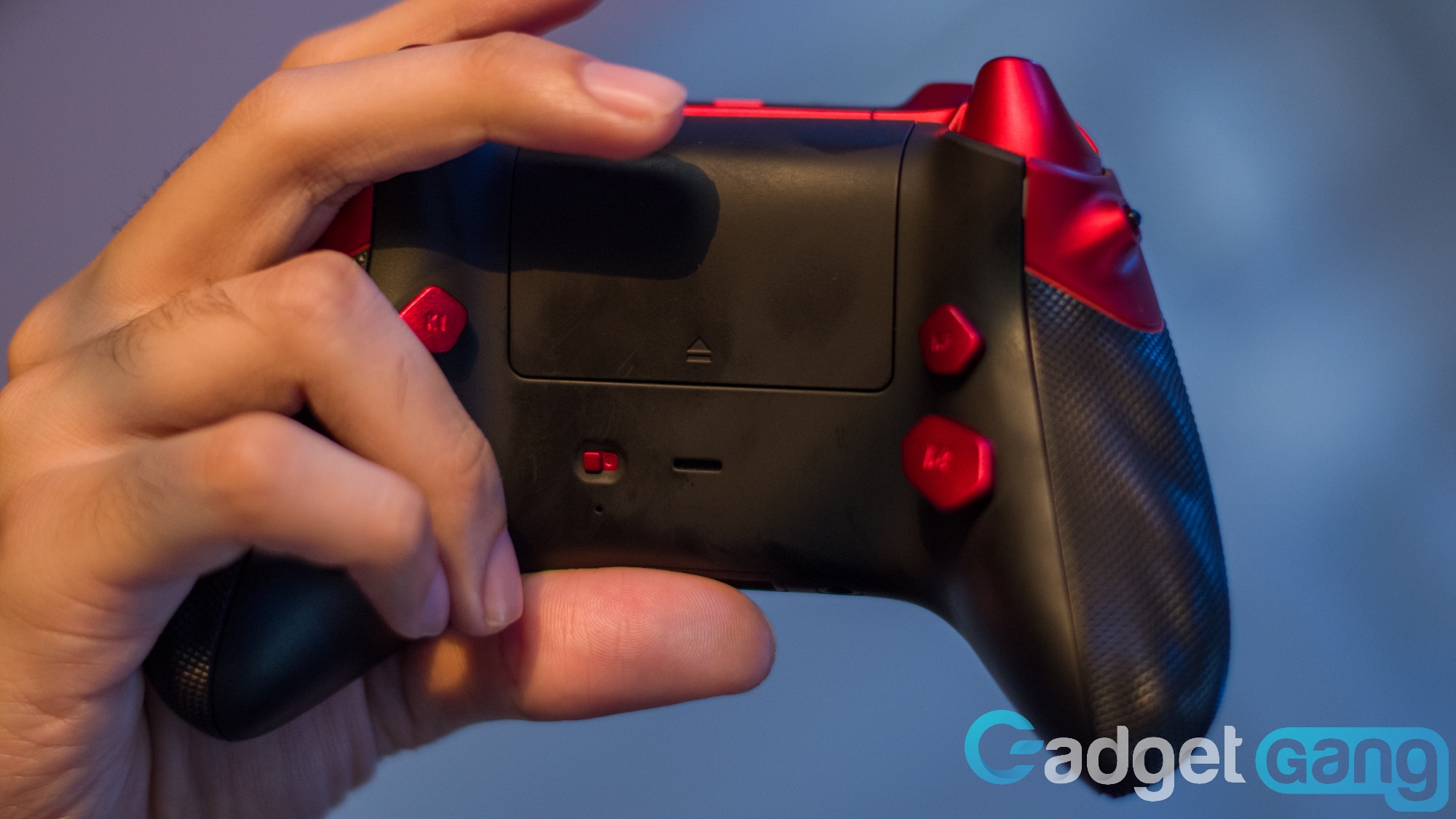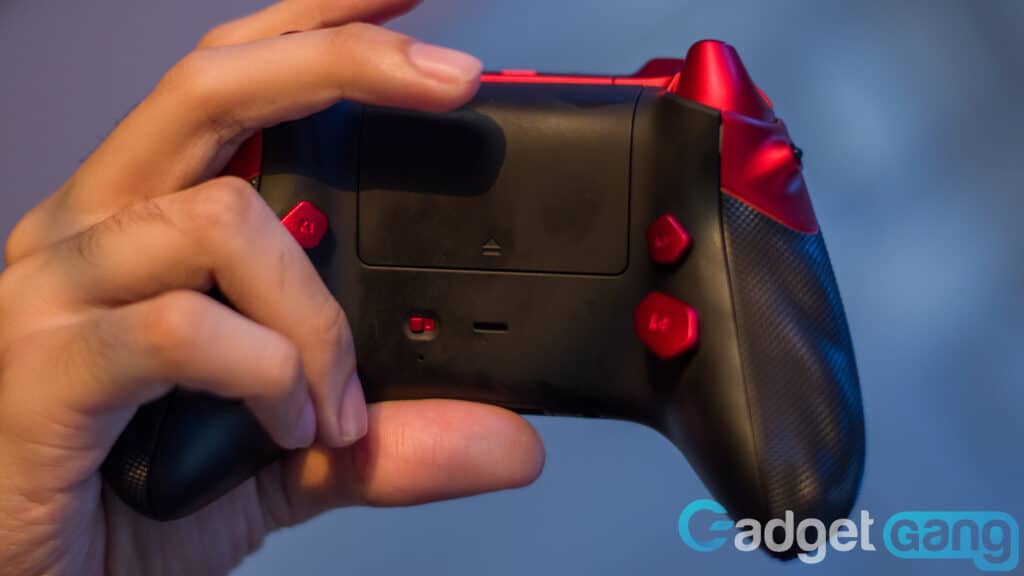 The MegaModz custom Xbox series controller can also be fitted with modified triggers. I opted for the hybrid trigger option. The triggers on a normal Xbox controller need to be pressed around 9 mm to register a click. The mechanical triggers offered by the controller company only need 1.5 mm to register.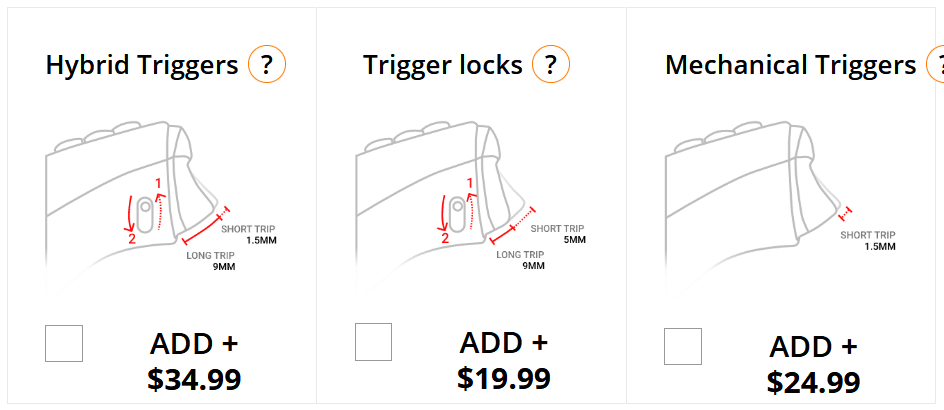 This means you will be aiming and shooting faster, significantly improving your reaction time. The hybrid triggers combine both and lets you toggle between them with a switch. This way you can easily enjoy racing games that benefit from a longer travel distance and shooters equally.
Trigger Switches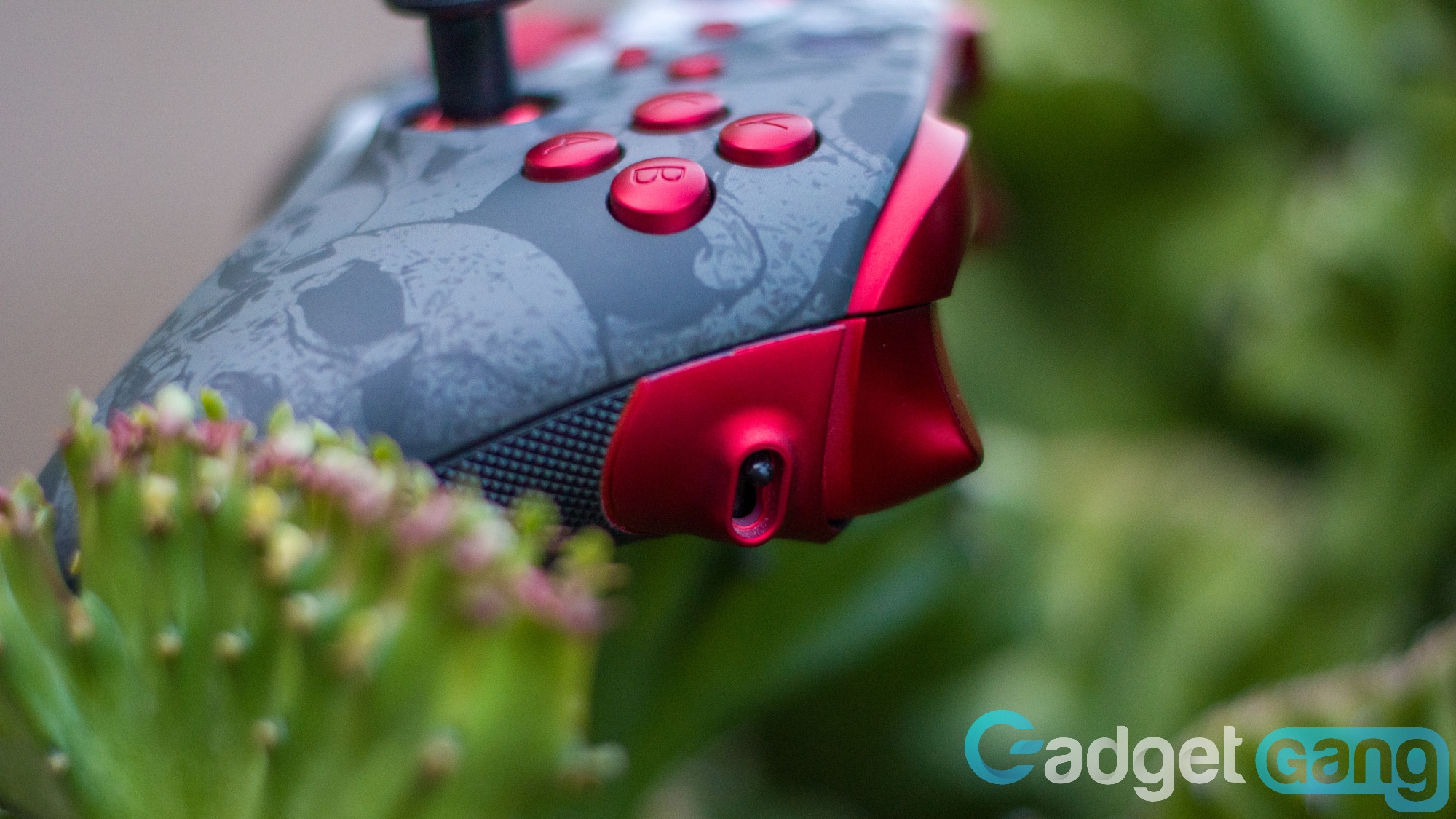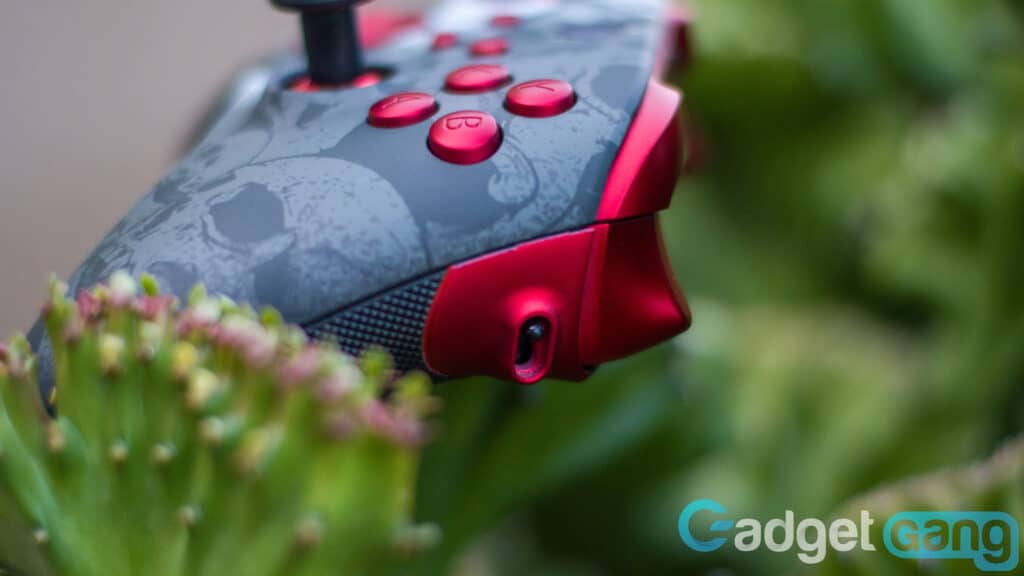 Both triggers have a trigger switch beside them. Slide it upwards to have a shallower trigger and slide it down to have a deeper one. While I love the idea, both trigger switches on my controller are hard. They are so hard that I thought they were stuck at first and had to use a significant amount of force to slide them. Maybe they will get smoother after some usage but I'm always afraid they will break off.
Back Grip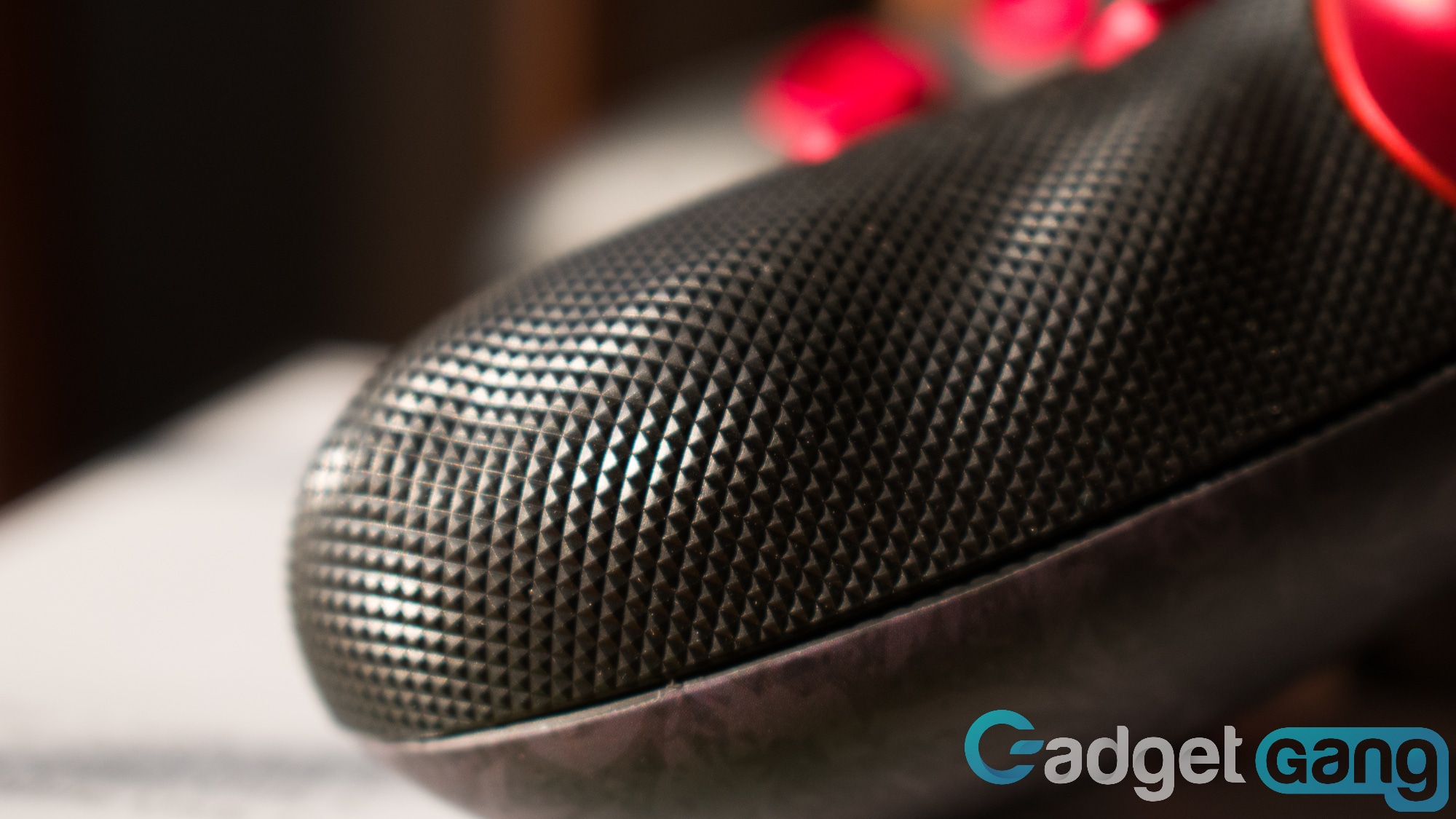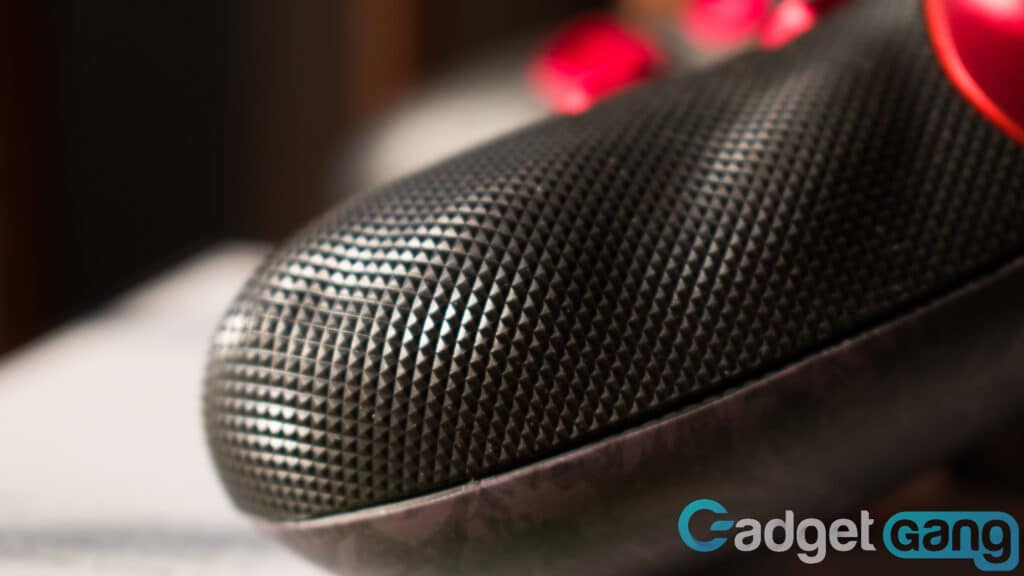 Speaking of modified triggers, any customized trigger you choose comes with an "ergonomic 3D textured diamond-shaped rubber back grip". This may sound complicated but it's just a better textured grip that doesn't let your hands sweat during long gameplay sessions. At first, I thought it would jam into my hands but it is surprisingly comfortable.
Swappable Sticks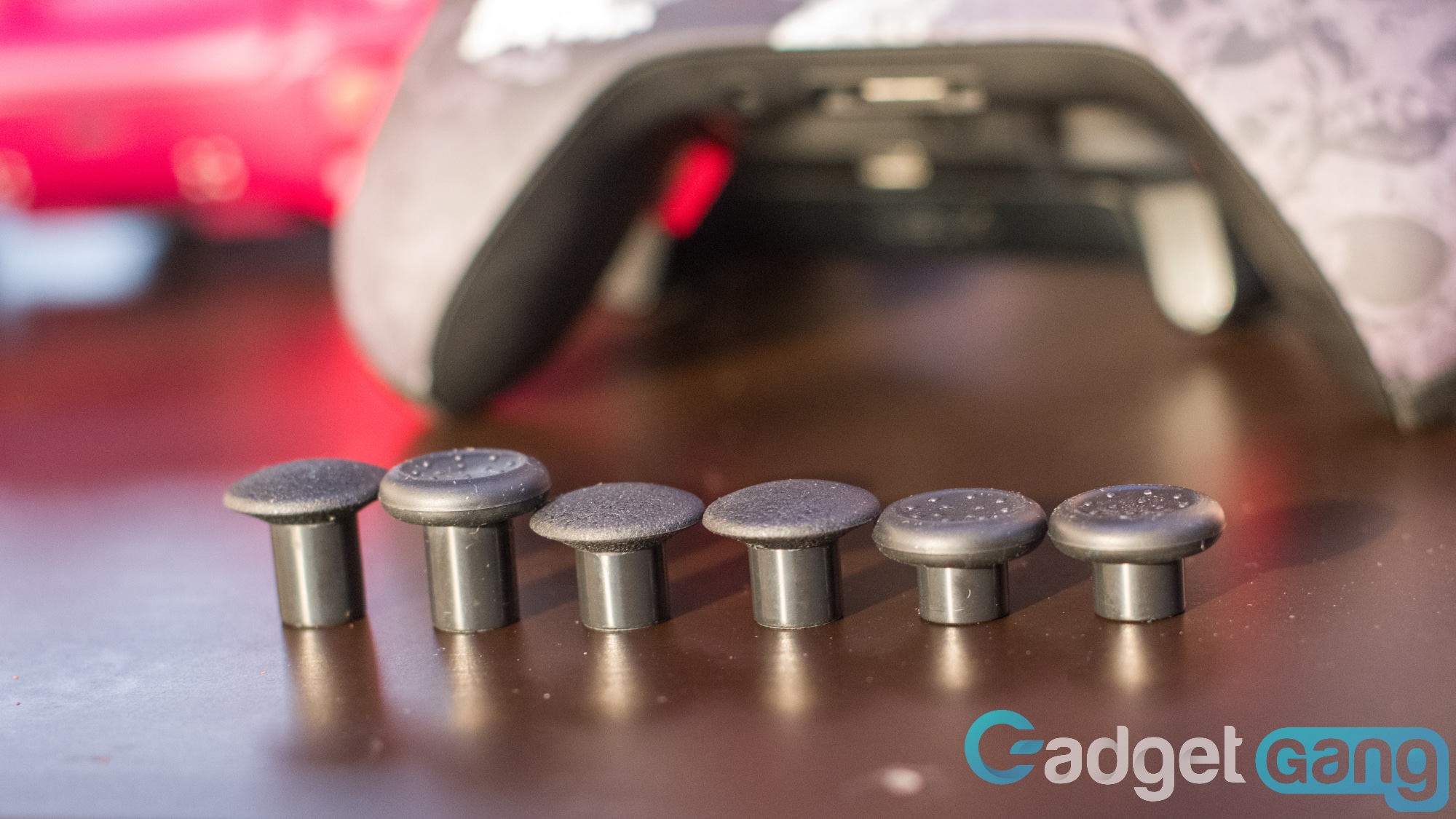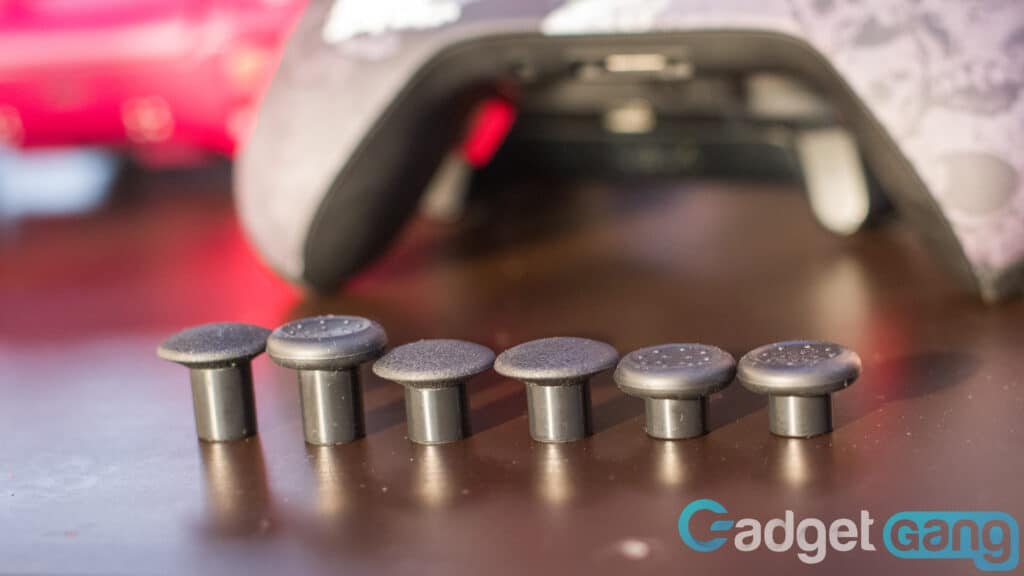 You can also opt for swappable thumbsticks. Some people prefer a longer right stick to aim better while others prefer a different shape. MegaModz has three pairs of different-sized and shaped thumb sticks with the controller. They are very easy to swap and are comfortable to use. Personally, I prefer a dome-shaped shorter stick for movement and a taller concave one for aiming.
Texture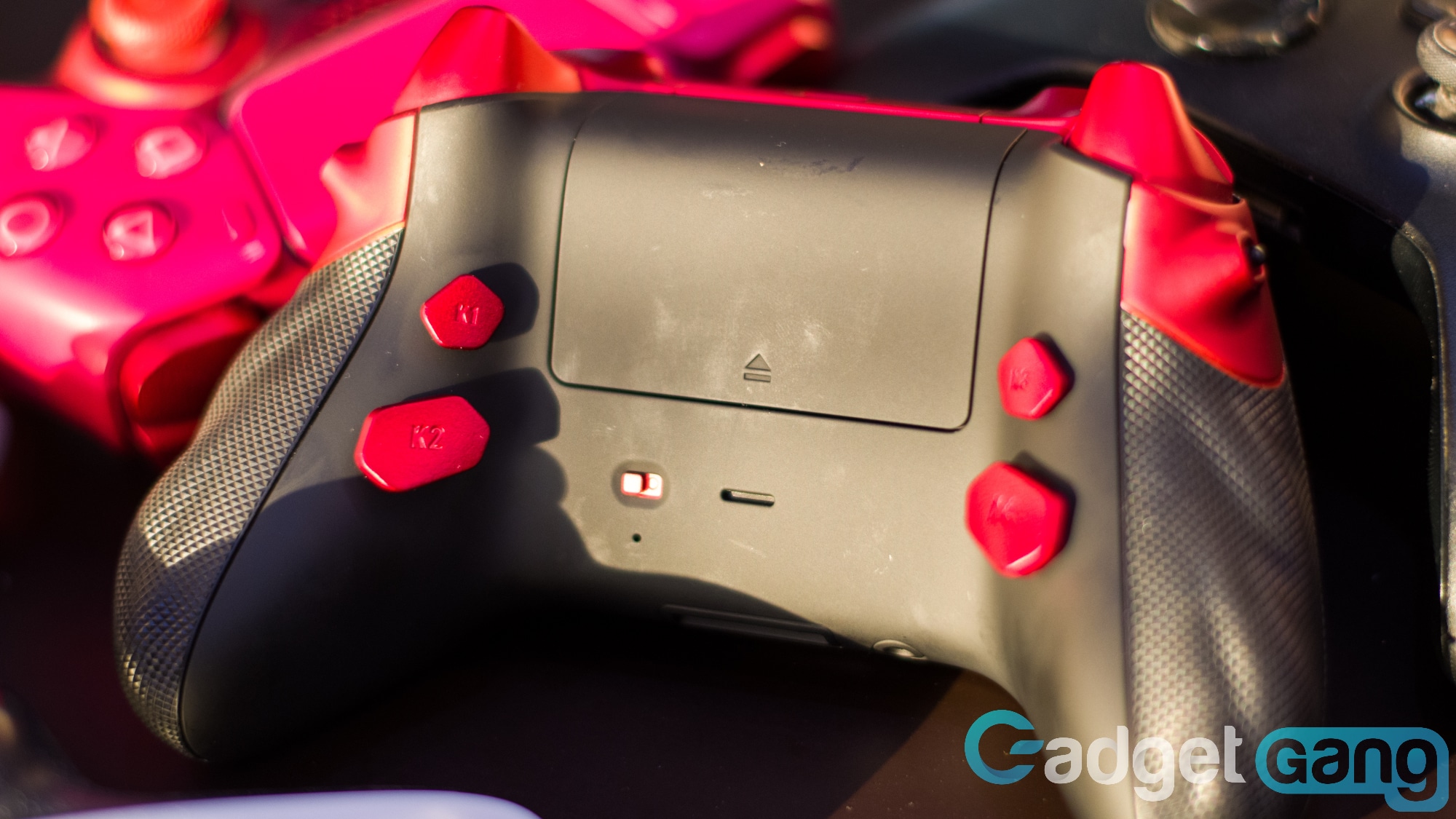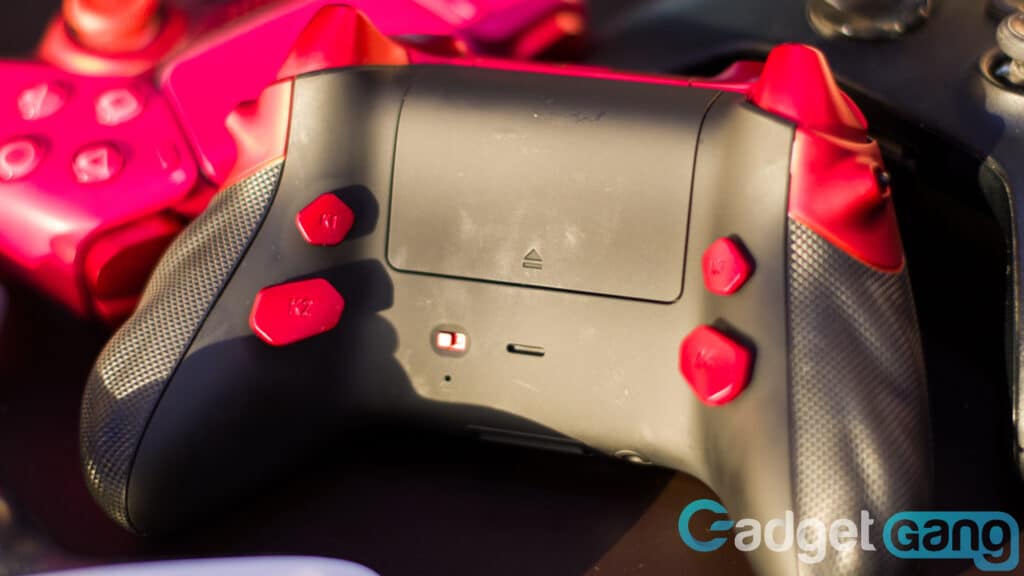 If you select the back button mod for your controller, the company throws in a free soft touch back on it. It is surprisingly pleasant to the touch and gives the controller a premium feel.
Visual Customization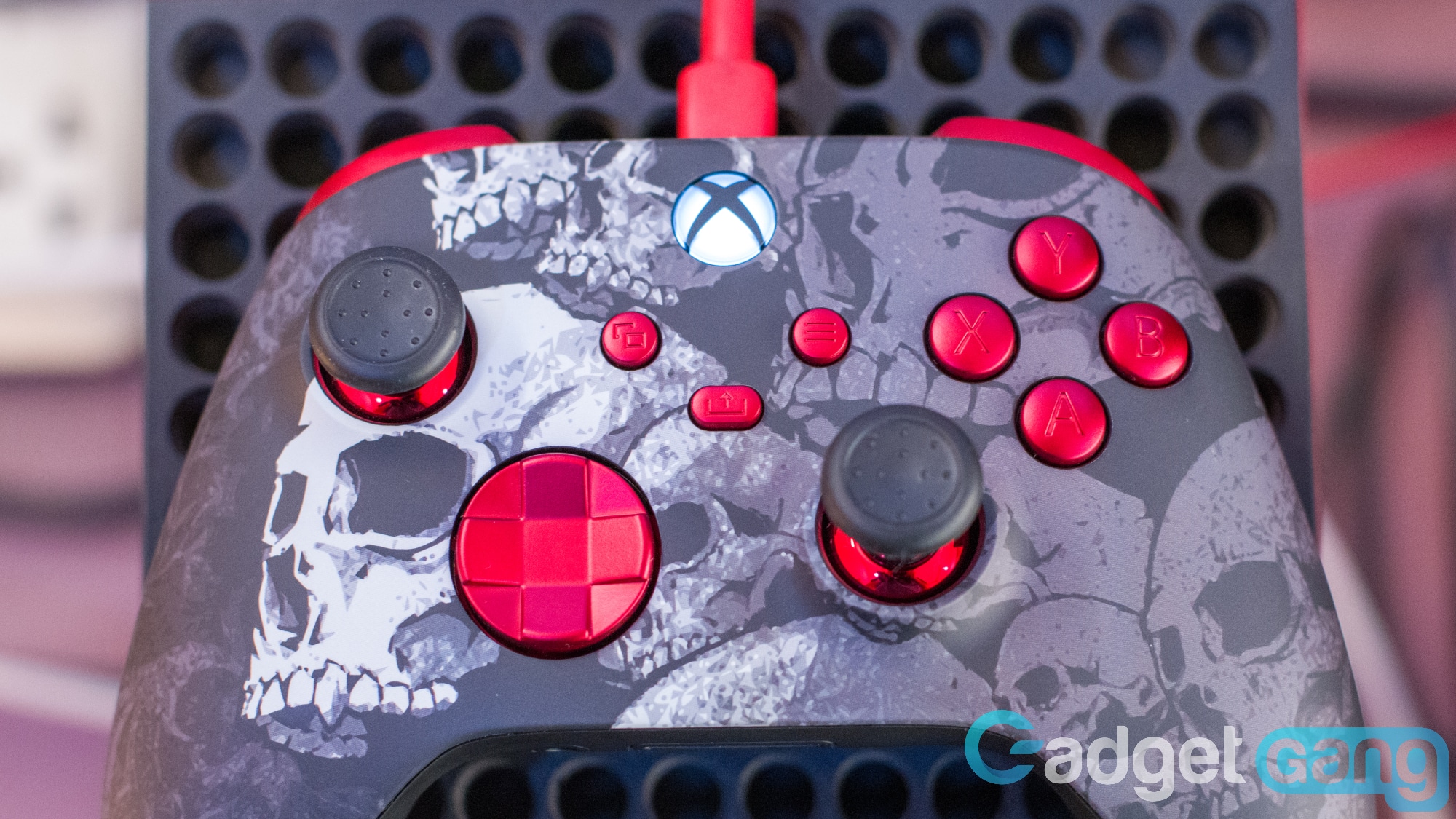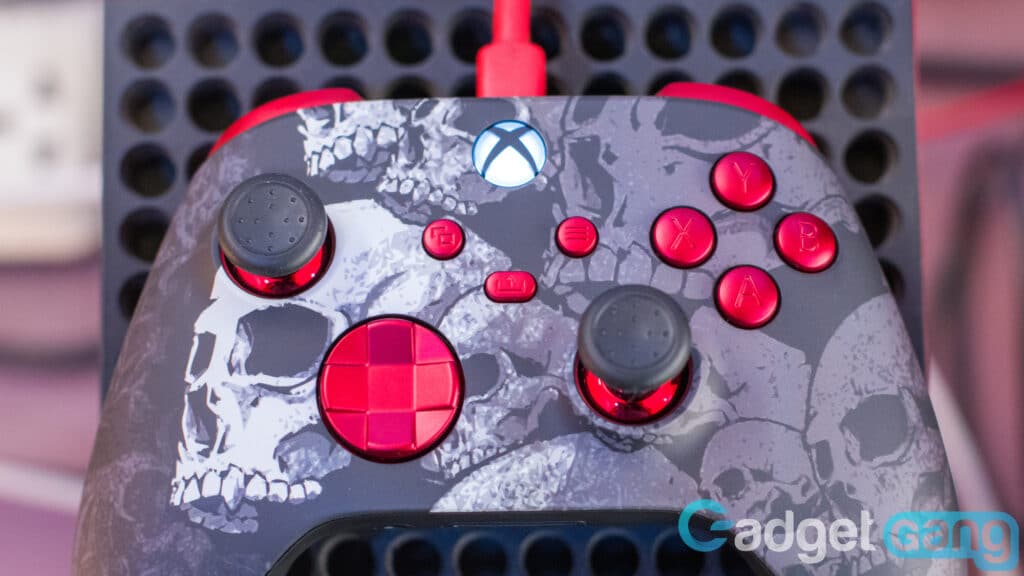 There are a ton of visual customization options available for the Xbox series X/S controllers. I decided to use a custom faceplate with skulls, kept the whole controller grayish black, and then added everything red. The back buttons, the face buttons, the triggers, the bumper buttons, Dpad, and even the menu and select buttons are red on my custom controller.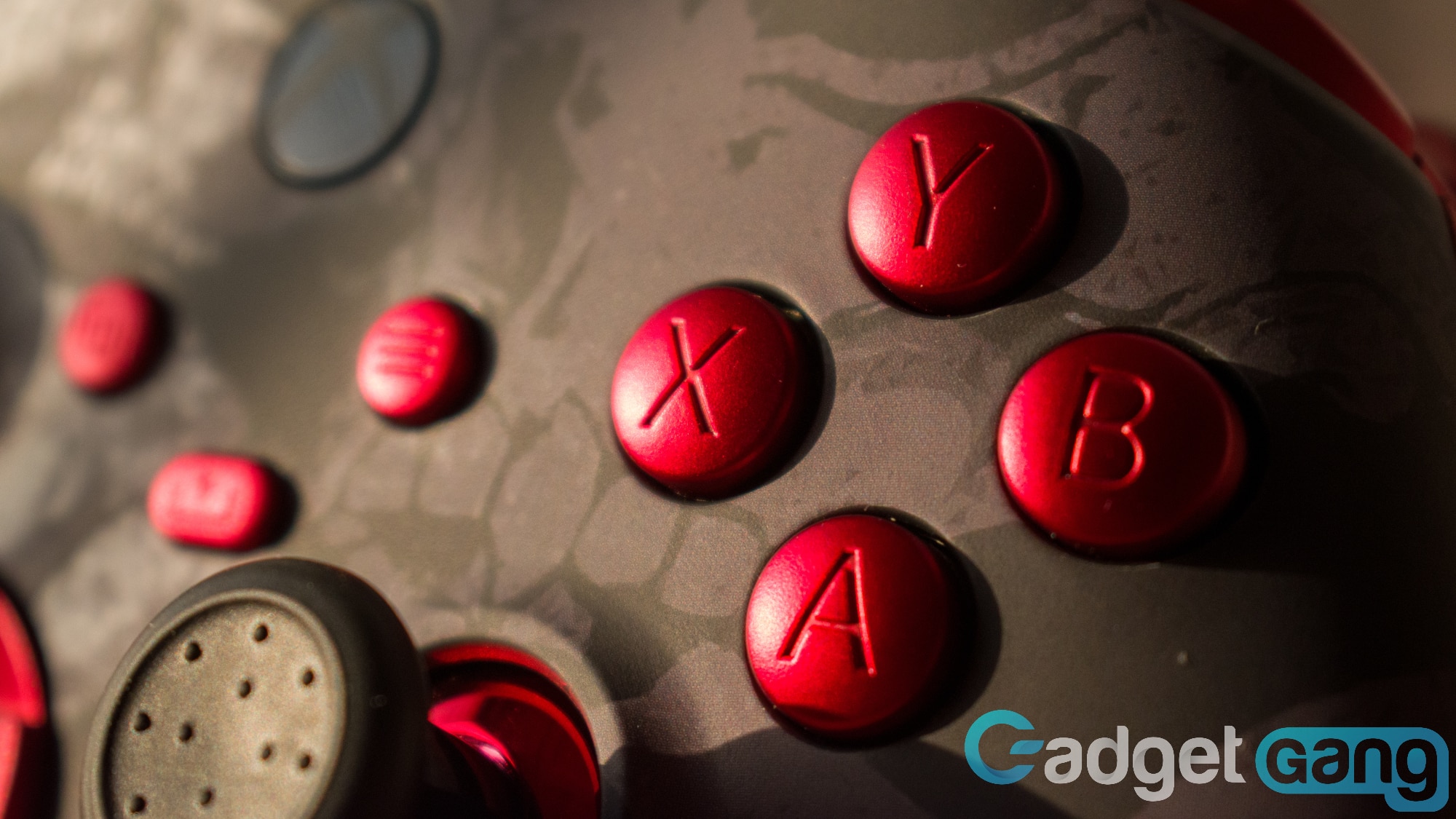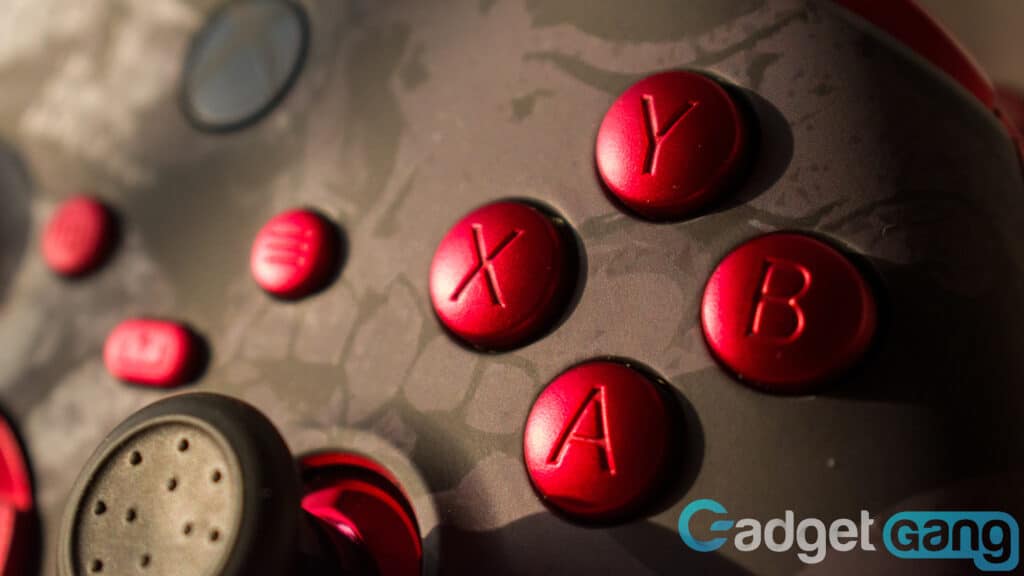 Similarly, you're free to make your own combinations. If you want an all-pink controller, you can do so here. Maybe you want the controller to match your favorite superhero costume, that is also achievable. It's an overall pleasant experience that can only be improved if we can upload our own designs. I really want a Shrek controller, or at least his pretty smile on the faceplate.
Comparison with Stock Controller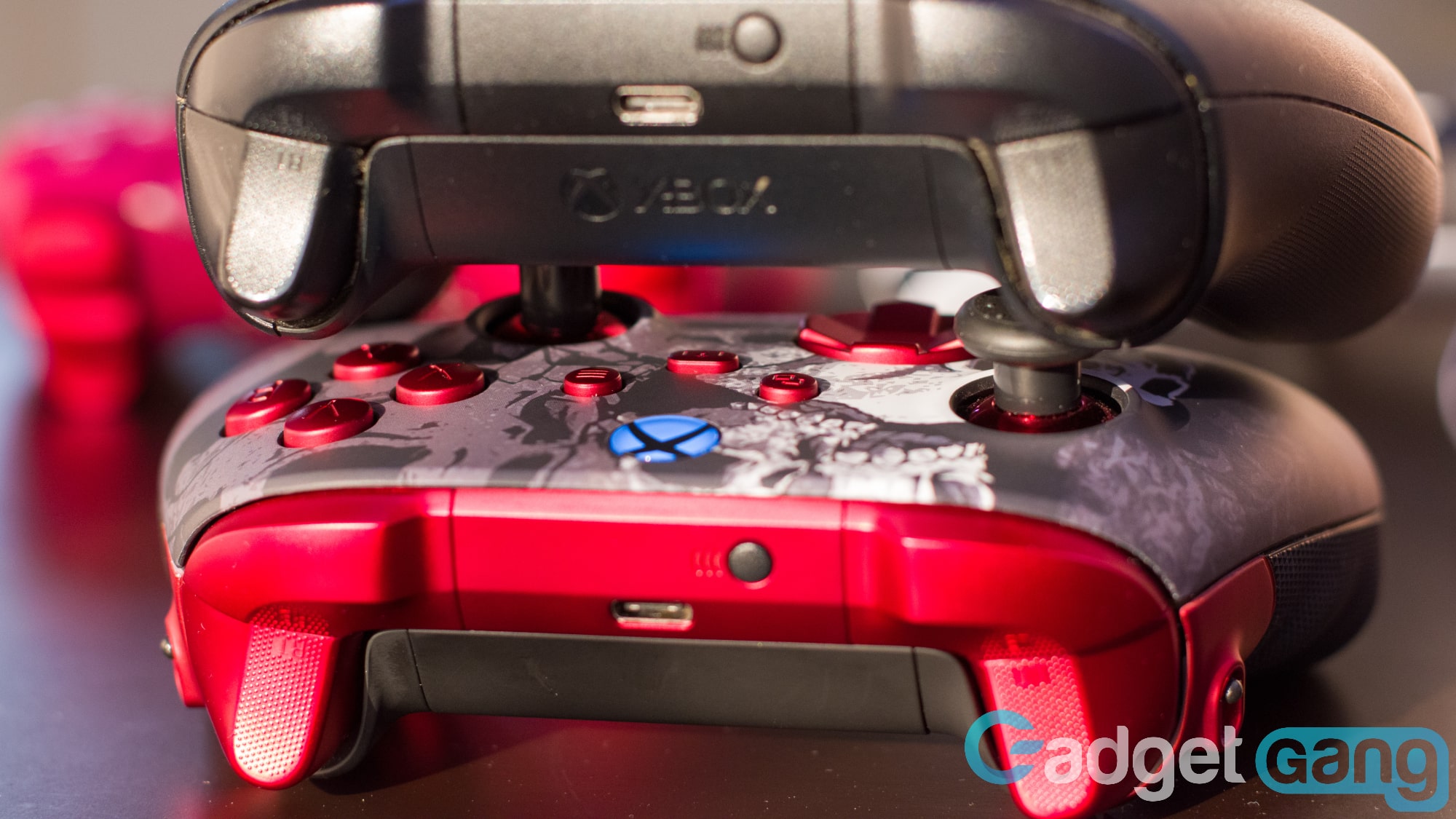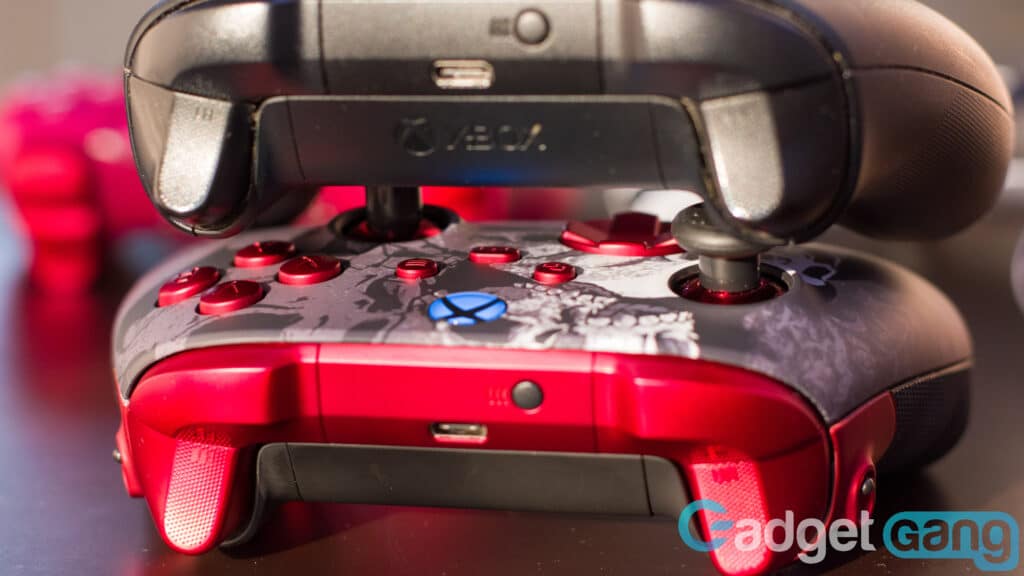 The MegaModz custom Xbox series controller review won't be complete unless we discuss major changes that differentiate it from the stock Xbox controller. There are a ton of differences which in my experience did provide me at least a little advantage in games.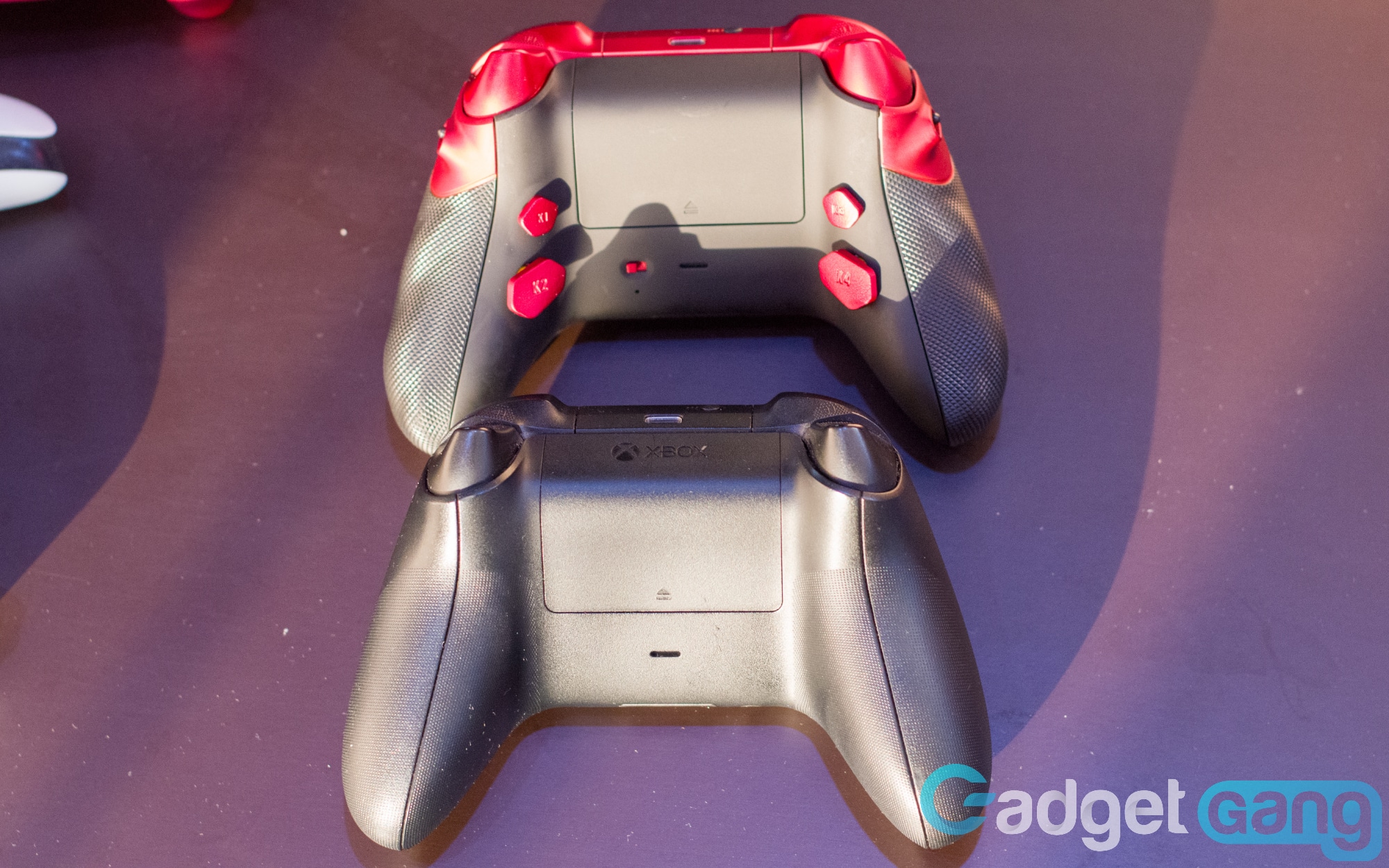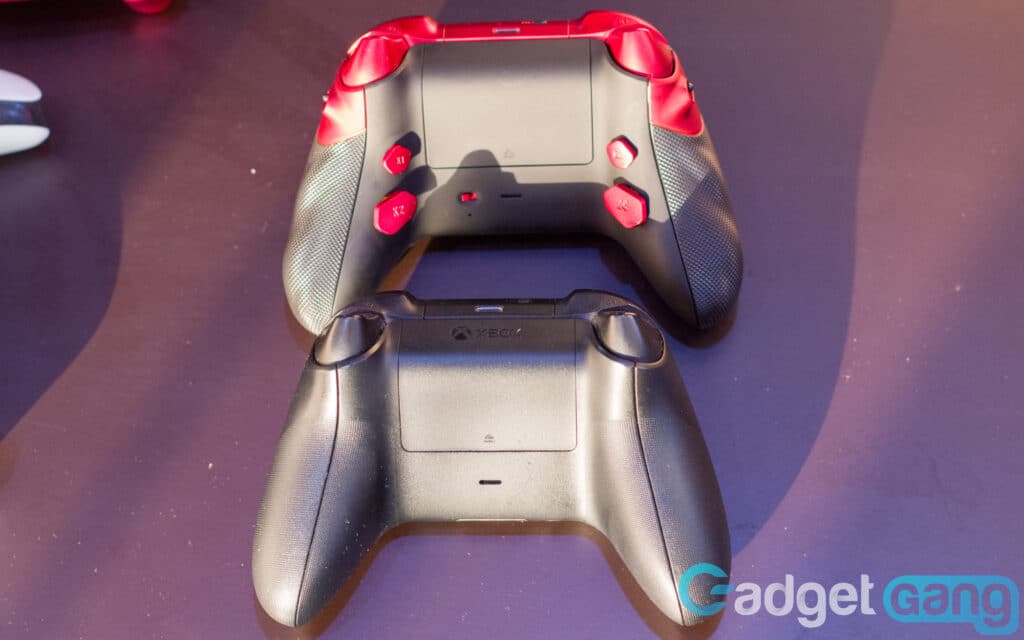 Better customization and personalization options
The back can be textured for a better grip
The physical back buttons are a game changer
Mechanical triggers help you shoot faster
Swappable thumb sticks let you customize your experience
User Experience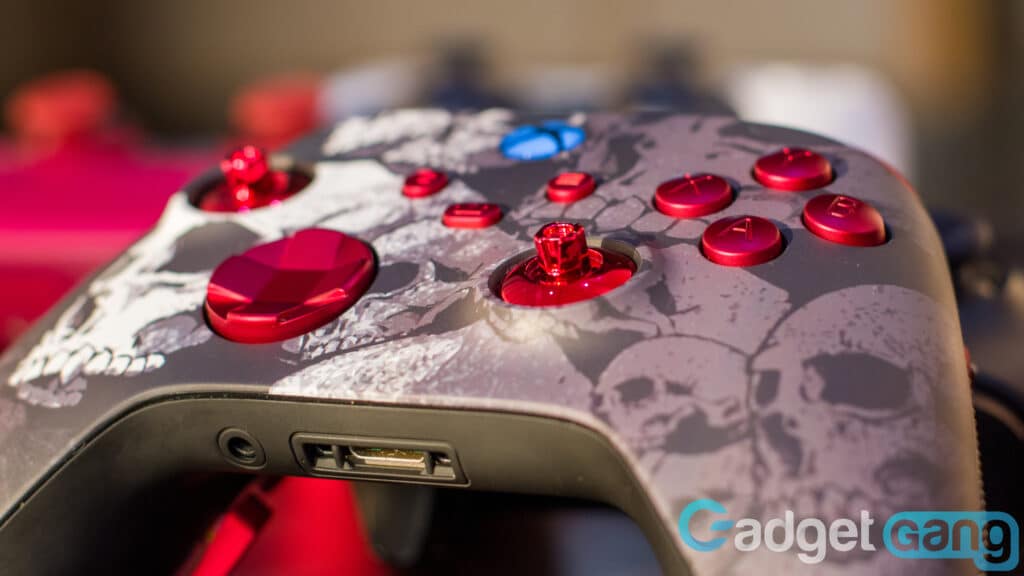 I've used the custom controller for around 40 hours of gaming time. I also had longer 6-8 hour sessions (yes, I'm addicted to Diablo). So far I've had no major problems whatsoever with the controller.
Feel and Comfort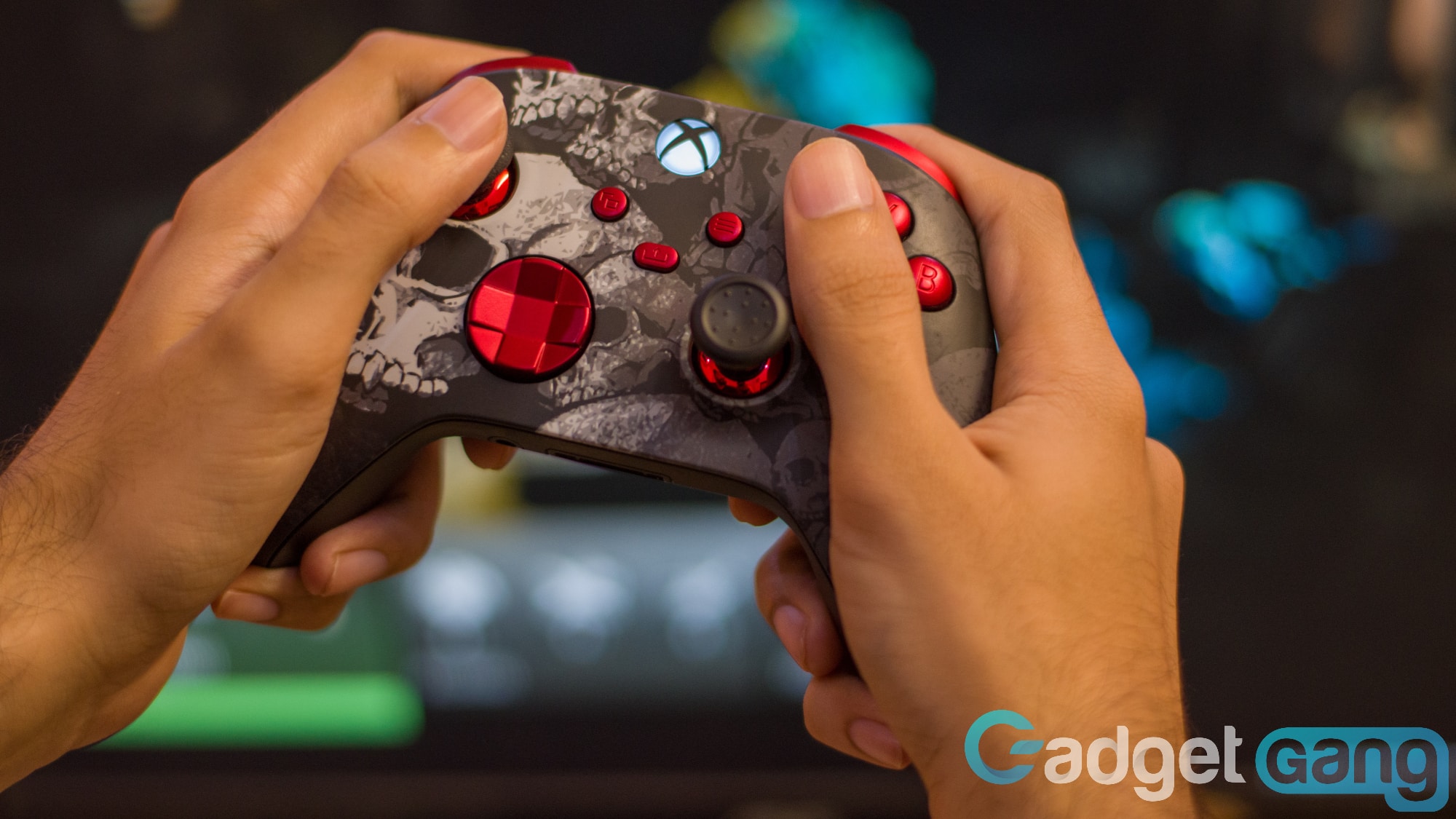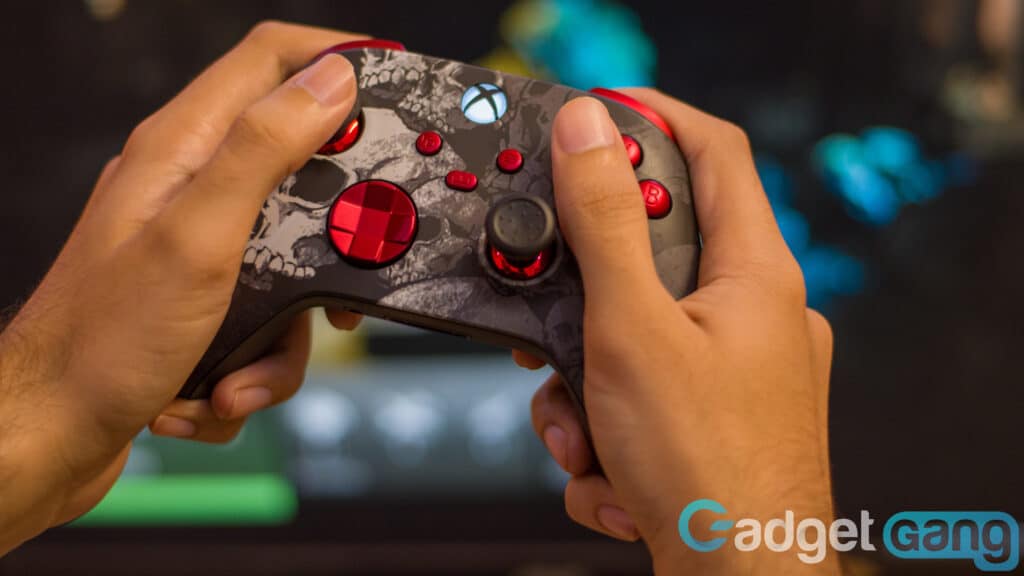 It's a stock Xbox controller with very slight changes to the design. The hybrid trigger switches jut out slightly but they do not touch the fingers, at least in my hands. Then there are the back buttons which are placed smartly. They do not interfere and you'll find it really hard to mistakenly hit them.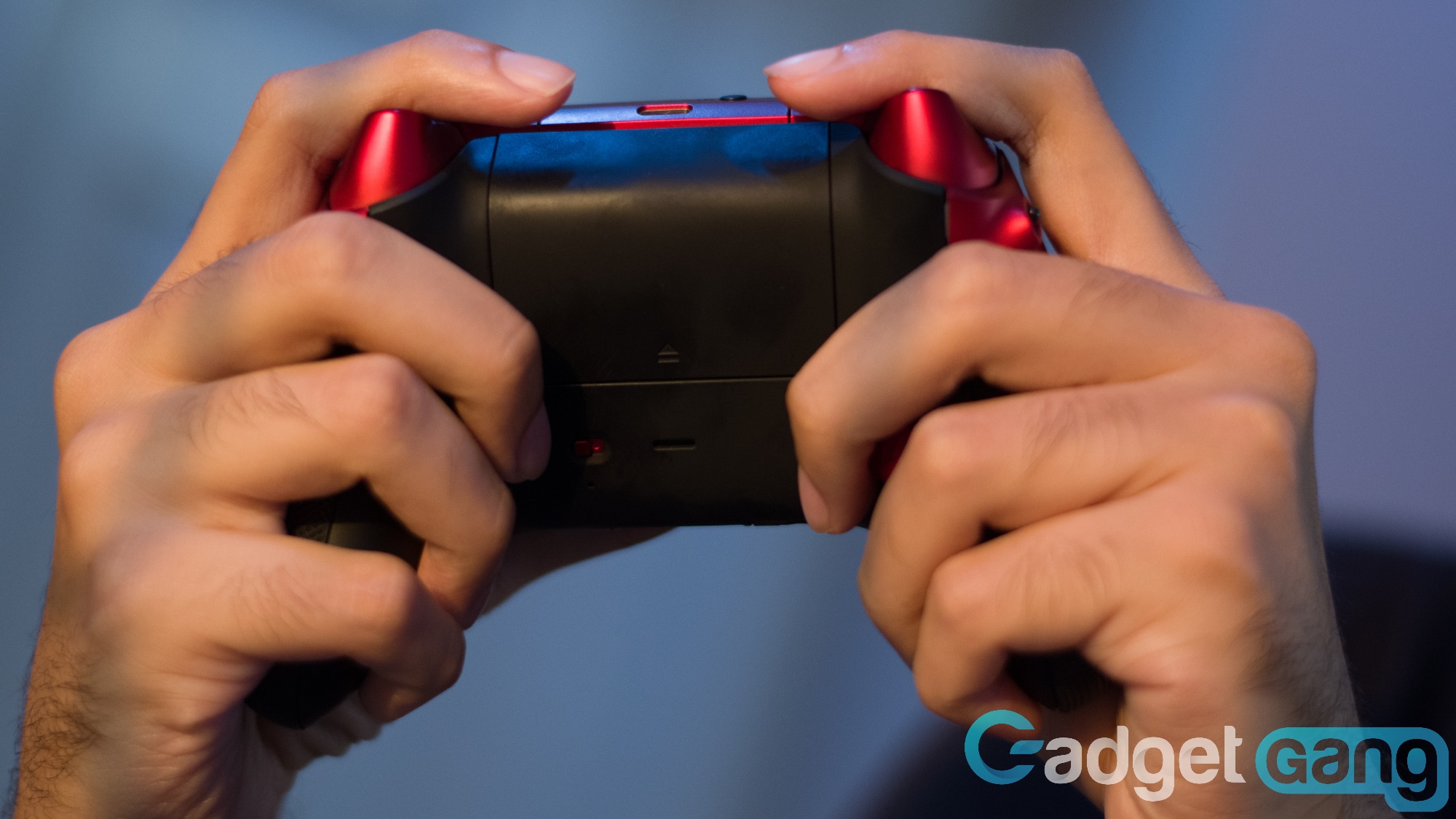 Unfortunately for me, the top two back buttons, X1 and X2 are really hard to hit. Perhaps my fingers are a little too long but it feels unnatural to reach them. The bottom back buttons are placed exactly where my middle fingers rest so they are extremely easy and comfortable to use. I reckon your experience may vary, but no matter what length your fingers are, you'll at least be able to hit two back buttons comfortably.
Build Quality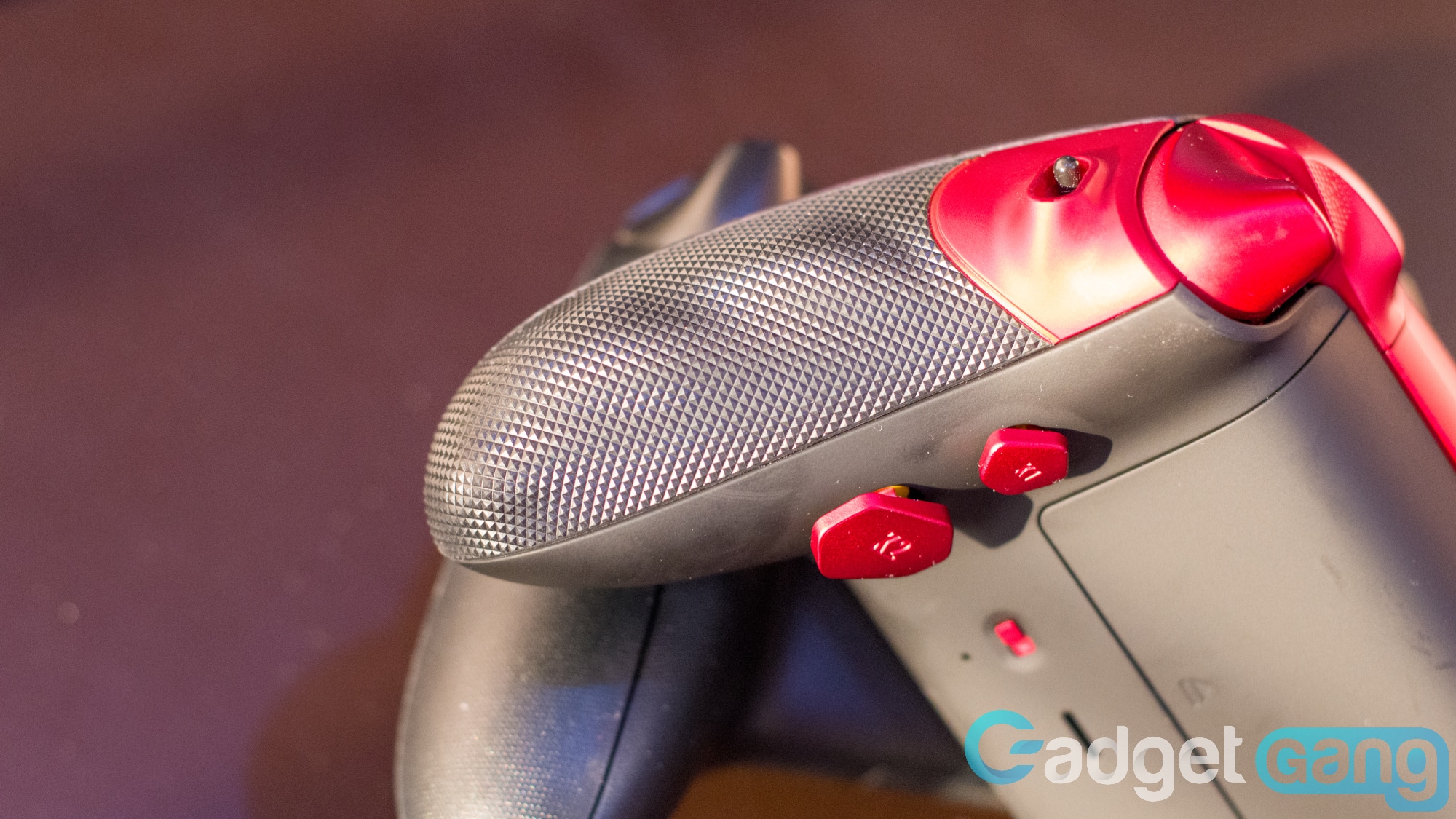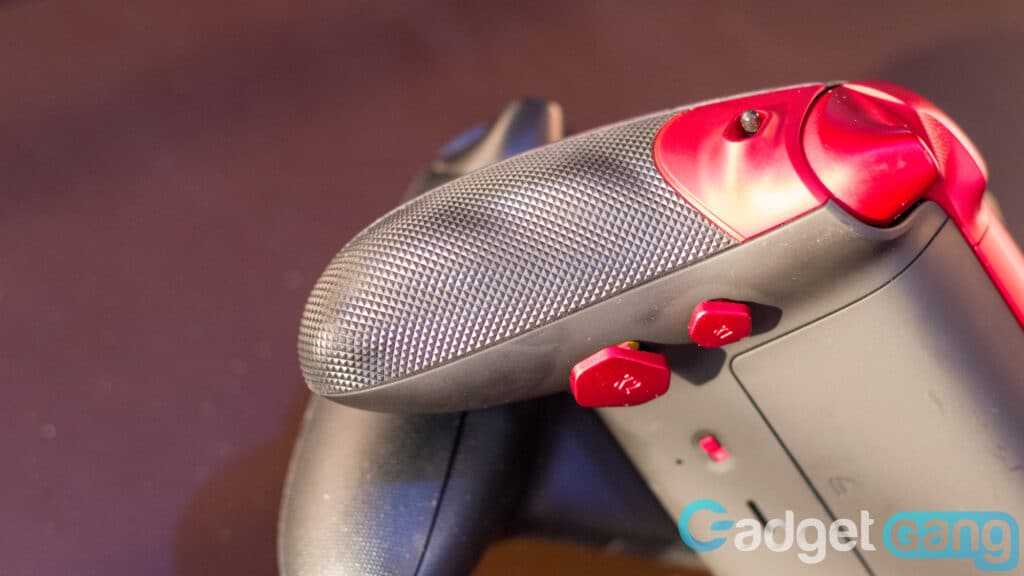 The Xbox controller from MegaModz has superb build quality. It looks professionally made as it should, you're paying for premium quality here. The team over at the custom controller company has good quality assurance. Apart from the rather stiff trigger switches I couldn't find anything wrong with the design and build quality.
In Game Experience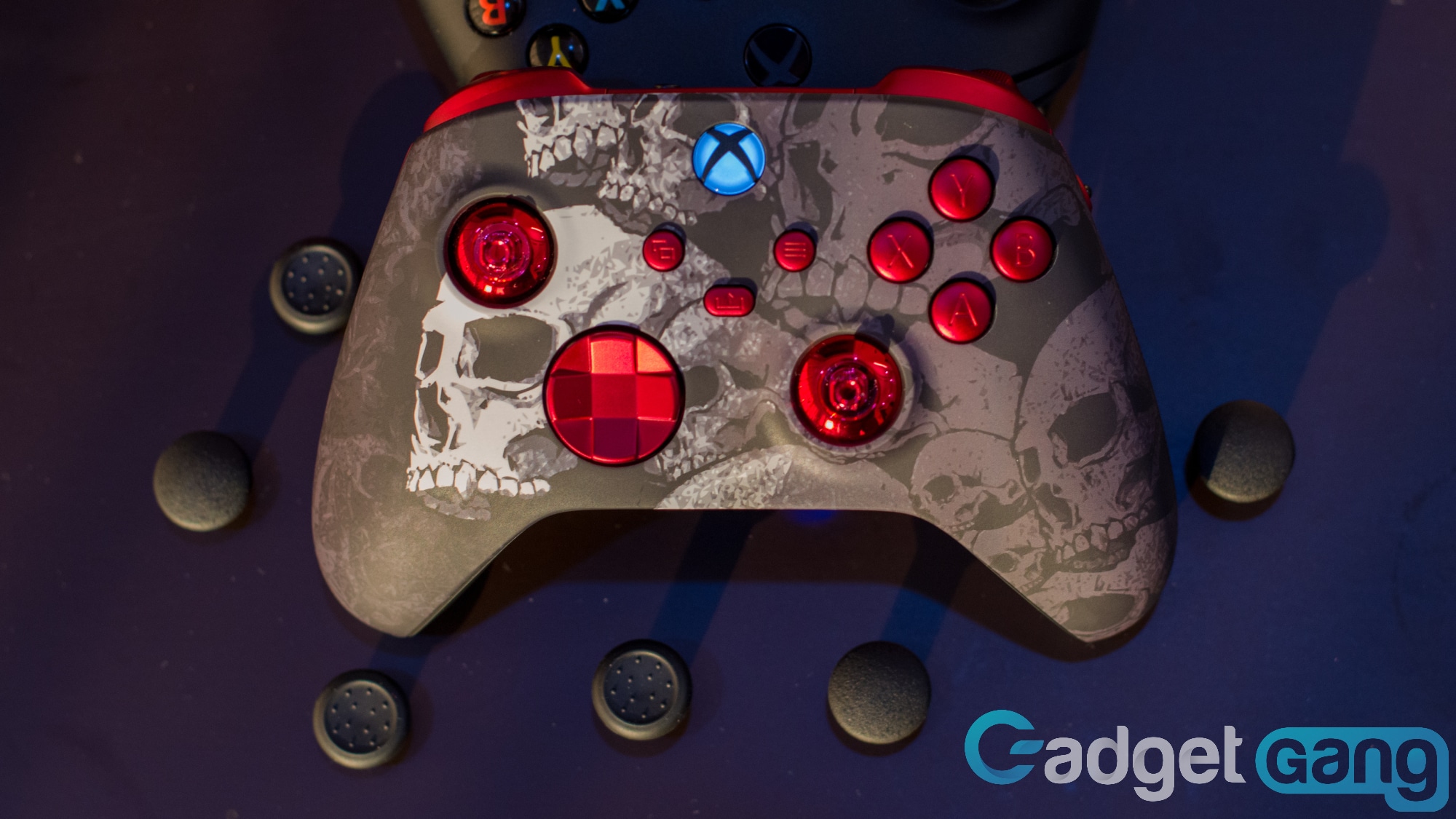 The MegaModz custom Xbox series controller drastically changed how I play games. I'm not going to claim that it improved my Kill-Death ratio but it certainly helped in scoring more kills that I otherwise would miss. One thing is for sure, I won't be going back to the stock controller anytime soon.
The Xbox version of MegaModz lacks the advanced mod support that the PlayStation 5 controller has. Here's the Megamodz Custom PS5 controller review I wrote. Perhaps we'll see mod support added to future iterations of the controller.
Is MegaModz Custom Series Controller For You?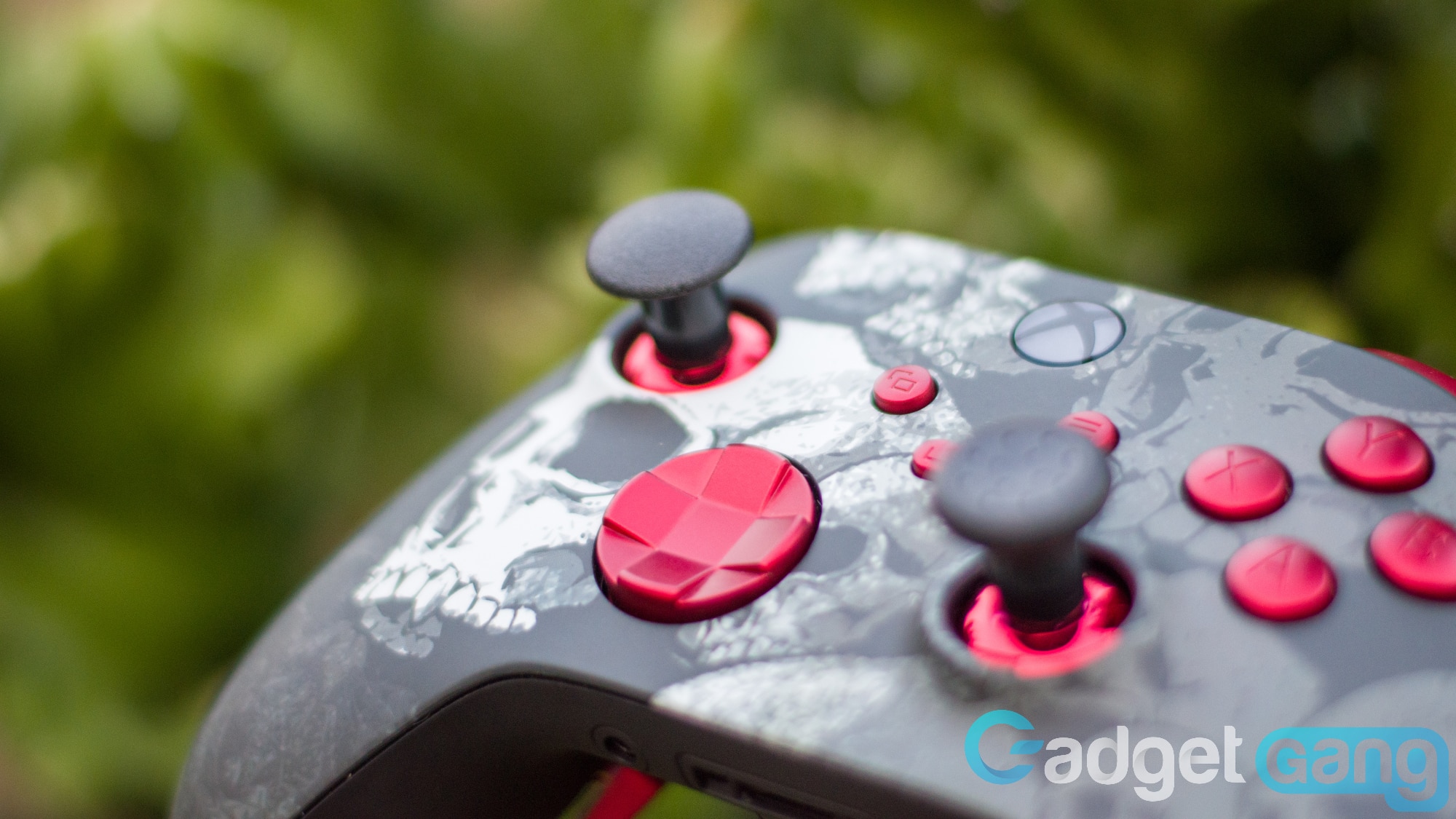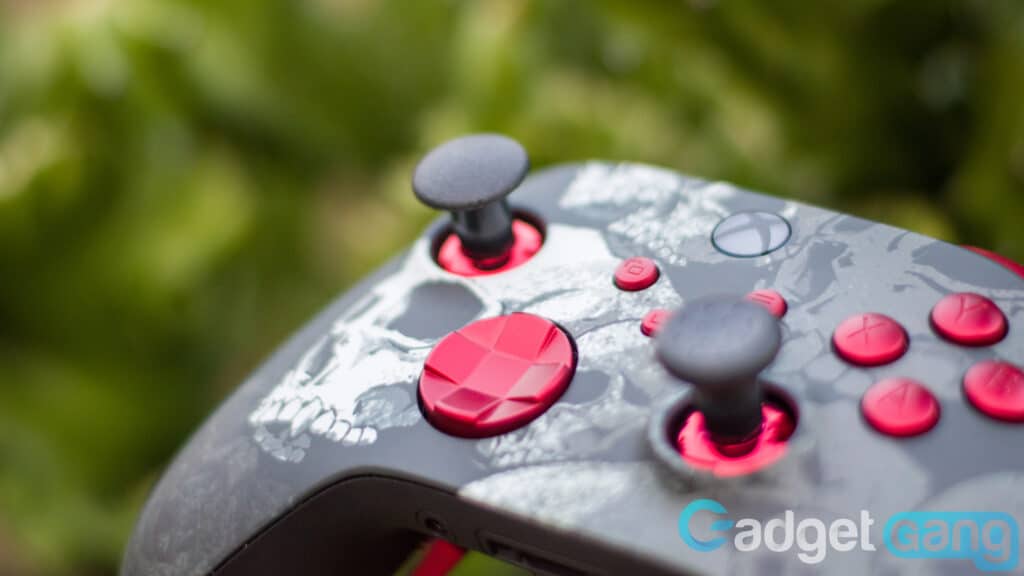 If you love customizing your controller
If you like having physical mods like the back button but don't want to spend a lot on an Xbox Elite controller
If you only need a couple of features then this controller would be a budget-friendly choice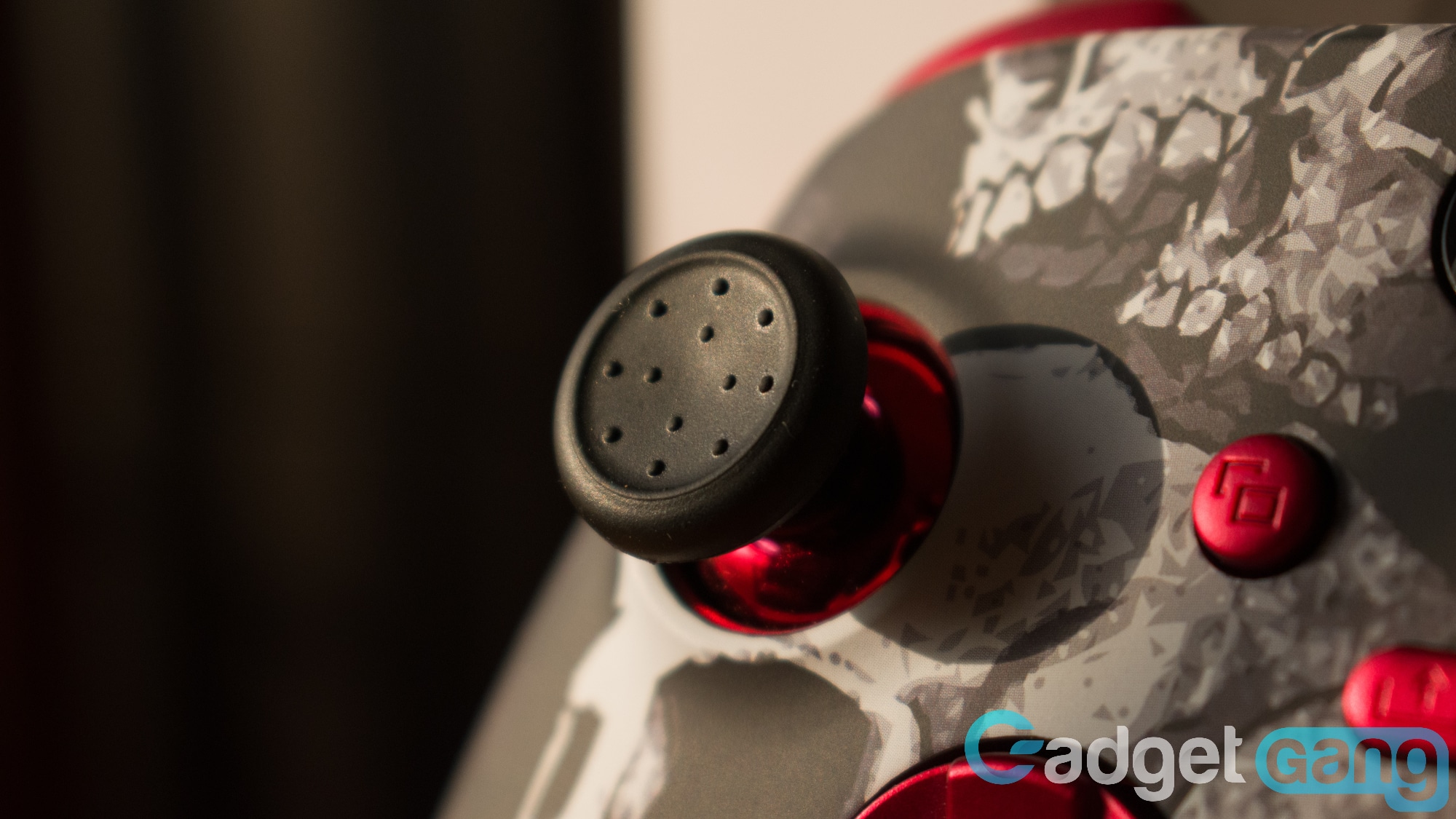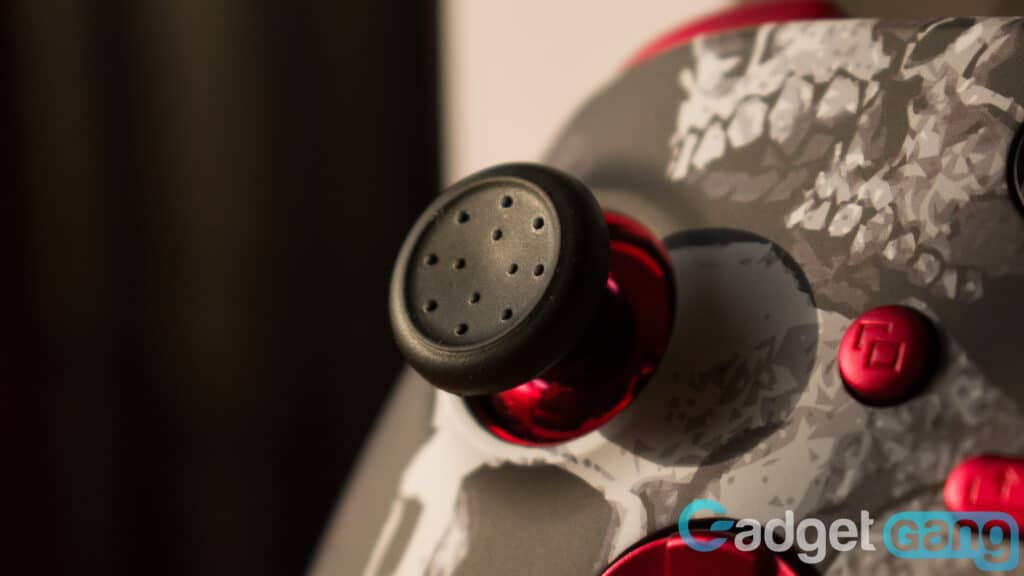 The MegaModz custom Xbox series controller is not a great choice if you only want some cosmetic changes. If you're only interested in swappable sticks or back buttons, the Xbox Elite Wireless Controller 2 would be a better choice. The Core version of the controller is even cheaper. The Xbox Design Lab offers different face plates too, so that is another option to see if you only want basic color swaps.
If you are using a PC, the DualSense or DualSense Edge controller would be great for it too. MegaModz also offers DualSense and Edge Controllers with customization.
Conclusion:
The MegaModz Custom Xbox Series Controller is a solid device. It works well, looks amazing, and provides an extra edge in games. However, it can get pricy if you add everything in. I suggest only getting the stuff you absolutely need. I suggest getting the back buttons as they add the biggest change to the controller.