This new Samsung Galaxy Book 2 visually looks pretty much like most of all the other Windows 10 hybrids currently on the market. On its back, there's kickstand alongside a magnetic keyboard cover that clips on the overall metal body's bottom. Extra nice touch with this product is that both the S Pen (Samsung's stylus) and its keyboard come included in the package. Something that usually doesn't happen that often, case and point, the MicrosoftSurface Pro 6.
Anyway, not only does it look absolutely fine, but it also feels well-built and super light as well. Okay, it may be nowhere as good-looking as what we're accustomed to seeing from most Samsung smartphones, for example, the Galaxy S9, however, it certainly holds its own aesthetically in the general market. Honestly speaking, it looks sexy and sleek enough for anyone. On the side you'll find a few USB-C ports, a 3.5mm headset jack andWindows Hello infrared camera.
Typing on its keyboard is an absolute blast, and the fact that it comes at no cost to you kind of almost makes it feel that bit sweeter to use in our view. I mean, who doesn't like free stuff once in a while, right? Back to the keyboard itself, the keys are not that mushy at all and it generally offers plenty of travel. It's really quite impressive for a detachable keyboard. It happens to be also extremely responsive which is another thing that's quite something.
Design And Build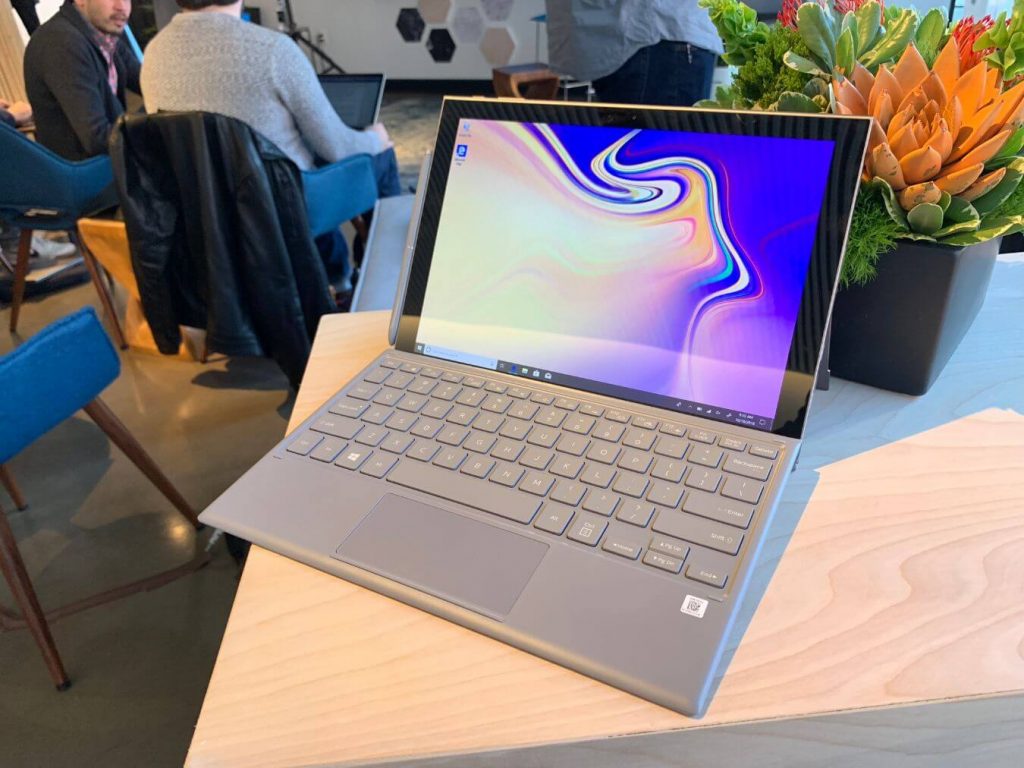 Samsung has tried for several years to differentiate itself when it concerned 2-in-1 tablet designs. However, they always mostly come out with mixed results. Lately, though, the company seems to be responding to feedback, including reviews from authority blogs, by succumbing to a redesign that both feels and looks like most of the other Windows slates. But, don't get it twisted. We are not saying this is a bad thing. Measuring in at 0.3-inches(7.6mm) and weighing about 1.85pounds (840gms), the Galaxy Book 2 isn't necessarily as portable as its previous counterparts. Although, in all honesty, the device seems way more versatile.
With this new Samsung product, rather than have a keyboard case that also acts as a stand, this new Galaxy Book contains a dedicated metal kickstand. This new redesign allows for better ergonomics performance as well as for it to subsist better on its own as a tablet. The stand itself is very flexible and sturdy. It can almost achieve a one hundred and eighty-degree angle when bent backwards fully. Also, as mentioned earlier, the magnetic keyboard cover it has gained clips onto the bottom of the device giving it two different typing angles. Pretty cool, no?
A really impressive overall build from the looks of it so far, don't you think?
The included touchpad, when used for tracking, does just fine. It has well supported multi-touch gestures which include the classic technique of using your index finger to track and then using your thumb to click. However, it would've been so much better if the trackpad was a smidge deeper and wider because it's generally a bit tight. Compared to its competitor and rival tablets that are. Oh, and just like the keyboard does, the S Pen, which is its stylus, connects to the device via magnetic force as well. Unfortunately, the magnets are not really that strong and the round shape design it has makes for poor contact on the tablet's flat sides. You might have to always remember to properly secure your stylus pen before confidently throwing your tablet into your bag.
With that said though, the S Pen itself works brilliantly in this new Samsung tablet with a real eraser button on its top and strong pressure sensitivity. Its' screen display also offers fantastic palm rejection which altogether makes for a superb inking experience. The two major ways this new device differs itself from the category leaders is its fingerprint used to secure Windows Hello login and its rounded edges.
New Super AMOLED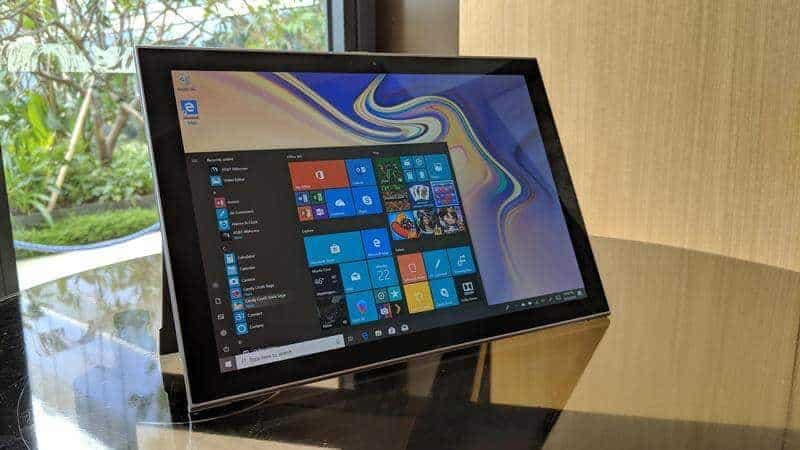 The new Samsung Galaxy Book 2 is accompanied by a super12-inch AMOLED FHD+ monitor display at 216 pixels per inch or 2160x1440resolutions. Samsung has surely kept up with the high standard it has now commonly been known for by producing another outstanding display. The color on the display of the Galaxy Book 2 is more than bright enough and very beautiful as well. Even with the naked eye, you can tell it has high measuring color parameters. A brightness level of just thirty- five percent should hold up just fine in a brightly lit room. It might just be less pixel-dense and smaller than what the Surface Pro 6 offers, however, it kind of feels like it has an extra level of detail, image quality, and immersion.
Performance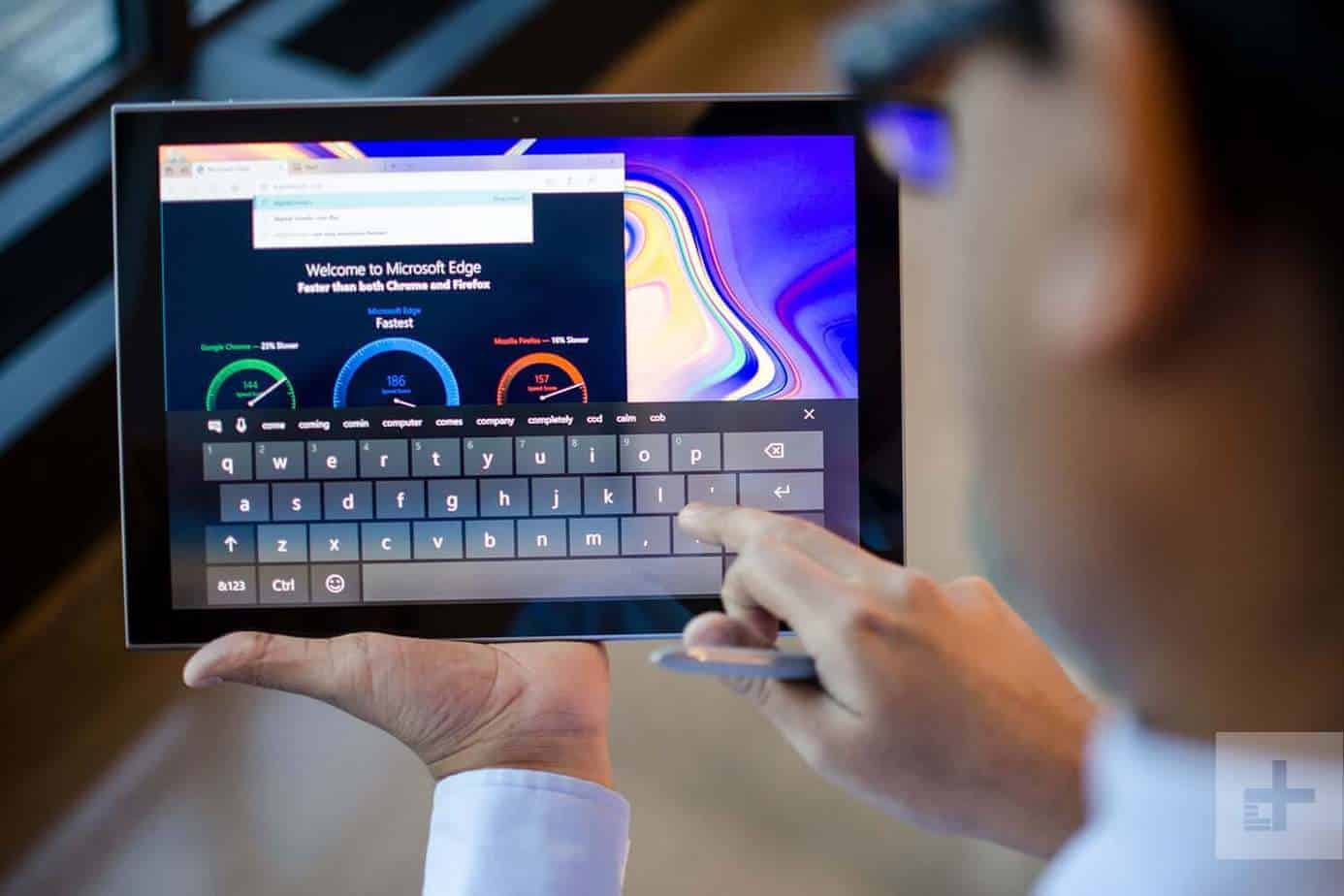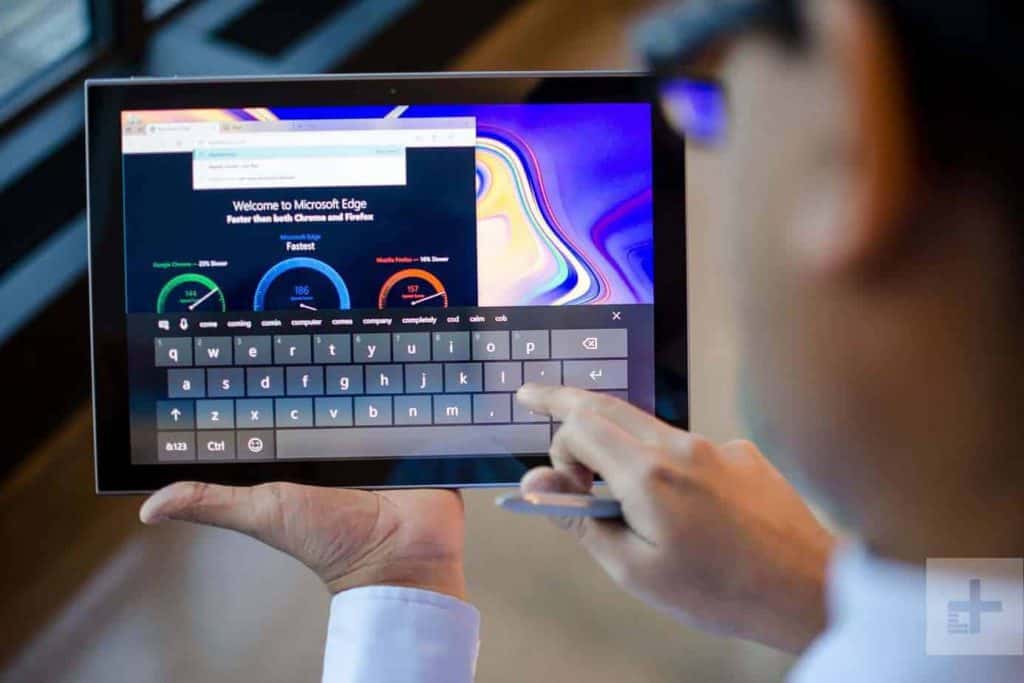 Here, we're going to sadly kick things off with some not-so-good news. Unfortunately, the rumors about the Qualcomm SnapDragon 850offering not as much of a leap in power as compared to its SnapDragon 835counterpart is absolutely true. The SnapDragon 835 could've done just fine if you ask me. Other than that, everything else seems just fine. In fact, some say that the fact that the S Mode uses Windows 10 kind of helps its overall battery-life as well performance. For us here at Gadget Gang, we aren't entirely sure if that's true, but, all in all, we think using Windows 10 was a pretty awesome idea on their part. Hope you'll feel the same way is all we can say concerning that matter.
Our Take
This new product by Samsung promises quite a lot. At first glance it might just look a little dull, however, it does have a lot going on. The use of SnapDragon 850 gives it LTE connectivity, a wonderfully colorful display screen as well as the free inclusion of both the S Pen and keyboard in the package. The Galaxy Book 2 is definitely worth your while, especially at that price. Take it for a spin and then come back and let us know what you think.