The new Note 9 by Samsung is a bit more powerful, a bit more colorful and a bit bigger than all its other Note smartphone predecessors. However, we warn you, it also happens to be a bit more expensive as well. It might just be the most attention-grabbing Android smartphone of 2018. It has a considerably sizeable super AMOLED  6.4-inch display, internal storage of up to 512GB, 8GB of RAM and a huge all-day performance 4000mAh battery. Now, doesn't the new Galaxy Note 9 already look so impressive thus far?
The Galaxy Note brand has managed to establish a bleeding-edge smartphone reputation in the Samsung phone lineup. It was the first to provide its users with gigantic display screens (way before the phablet became a 'thing'). It was the first to run two applications side by side using their multi-window software. Oh, not forgetting it was also the first to bring you curved edge screens.
Quite a lot of firsts ey? Anyway, the Galaxy Note 9 hasn't been left behind. It too has come with its own firsts, including its new S Pen that acts as a remote control as well. It may not look like much has changed at first glance from what the Note 8 had to offer, but trust us, it has. Here take a closer look.
Design and Display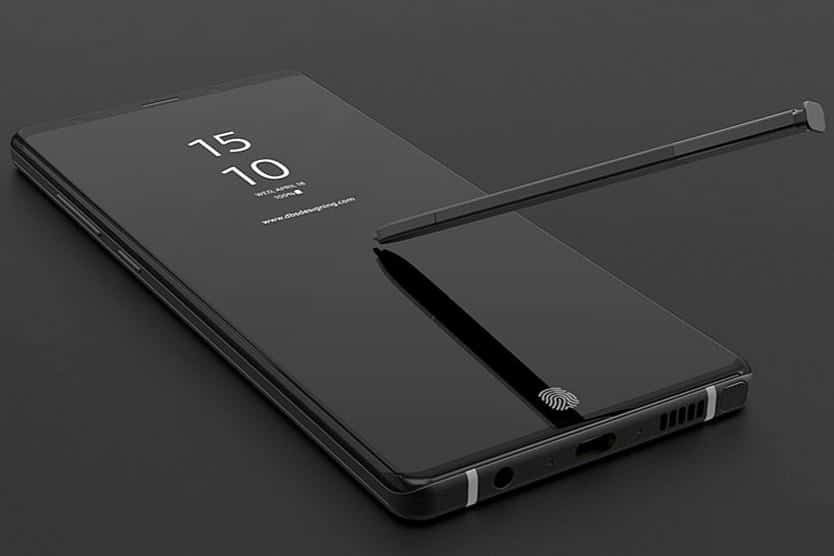 Okay, if you've gotten a chance to see the Note 8 then you've basically kind of already seen the Note 9. The overall design has been kept rather similar to Samsung. However, dare you think that's an entirely bad thing. Yes, that design has been there for some time now but the sandwiched metal rim and curved front retains that distinctive modern feel. A lot of phones have copied a look similar to this one, however, none of them feel close as finished and as highly engineered as the Galaxy Note 9 and the Note line in general.
The fingerprint sensor that's now located below the camera is the phones biggest design difference. Before it sat right next to it. It's a small change but it makes quite the difference. They remain with the smudge magnet that is a glass back. Fortunately, because of this wireless charging is enabled. A staple of the Galaxy come to think of it. They've also managed to keep hold of several other beloved features such as expandable storage, headphone jack and a good water resistance rating.
If you're considering this phone then you should know you'll be dealing with quite a hefty mobile device. Even with the bezel that runs around the phone being super slim it still manages to be among the biggest phones on the market. We won't get started with the issues that alone brings. This is an often uncomfortable to properly hold but a tough phone nonetheless. This is largely due to its sharp chamfered rim.
And the display is equally as phenomenal as everything else seems to be so far. We doubt you'll be able to find a smartphone that currently has a better display than this one does.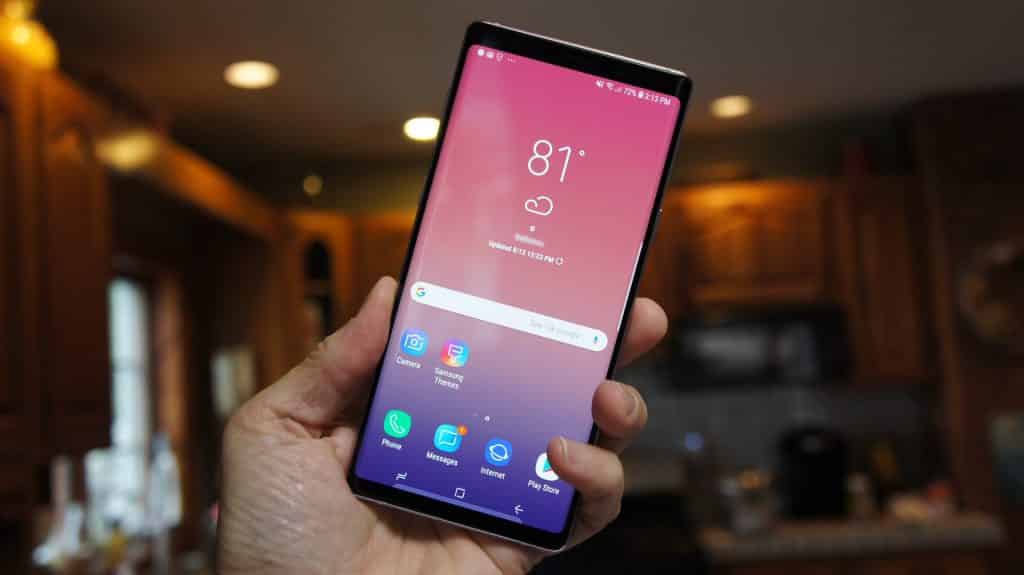 The Galaxy Note 9 has a 1440×2960 panel, support for HDR content and sloping 'Infinity' edges. There are several reasons why the displays Samsung produce for their handsets are among some of the best, including the likes of Apple and the rest. For starters, Note 9 employs the use of an OLED screen. Compared to its LCD counterpart, only the required pixel are powered and it generally uses much less power. This means that content with a lot of dark scenes won't look slightly washed out. Rather, they'll actually look dark.
The OLED panels that Samsung use also seem to have better colors than there competing LG OLEDs. Okay, at least that's how we see it here. When it's on default mode everything looks punchy and vibrant. All this without having to sacrifice a lot of color accuracy. At the infancy phase of OLED, the phones that displayed them suffered poor brightness. This inevitably translated into poor outdoor visibility performance. Luckily, that is not the case in the Galaxy Note 9. The display is insanely bright even at levels below 50 percent.
The Fantastic S Pen Feature
The S Pen on the Note 9 is not your average stylus. It only seems to be getting better and better as every new Note version is unleashed. This new one is the best yet. Bluetooth connectivity has been added to this new S Pen giving it remote control capability. Yes, it's not just your regular old stylus anymore. The remote button feature is absolutely amazing. It's endlessly customizable and is sure to become even more of that once 3rd party application developers jump in. Long pressing the remote button feature open any application you choose. How cool is that, huh?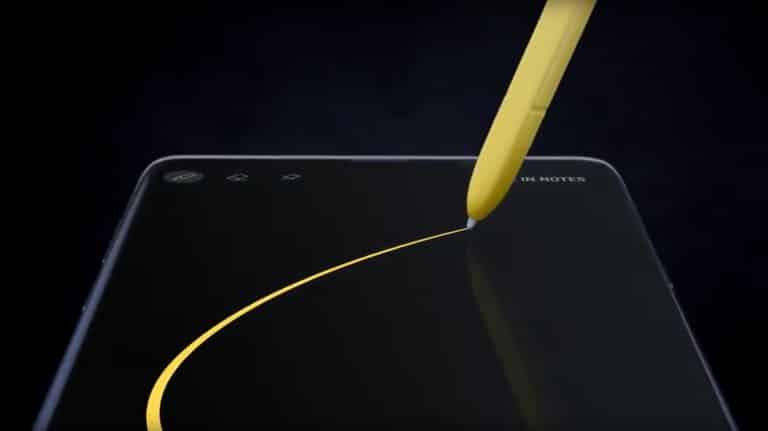 For those of you that struggle with the shutter button when taking selfies using such big phones, fear no more. You can use the S Pen's button feature like a camera remote. This helps a great deal, especially when handling gigantic Note 9 size phones. The new S Pen will allow you to hold your mobile device at any angle you want. You can now capture the best photo of yourself without having to constantly worry about whether you're going to drop your phone or not
Specifications
Operating System: Android 8.1 Oreo
Display: Super AMOLED 6.4 inches (1440×2960)
CPU: SnapDragon845
RAM: 8GB, 6GB
Storage: 512GB, 128GB
Size: 34x3x6.3 inches
Rear Camera: 12mp Dual Cameras
Front Camera: 8mp
Battery: 4000mAh
Our Take
Samsung has really been showing a lot of innovation when it comes to their Galaxy Note line of phones. Past models have always managed to set a high bar when it comes powerhouse huge screen productivity. Unfortunately, in today's world of flagship phones, almost all of them have giant screens. Samsung, however, has still managed a phone that beats most of its rivals and competitors when it comes to performance. They're still performing at a very high level. All in all, it's a pretty solid phone, to say the least. Definitely deserved of a thumbs up.