The time has come to reveal the top five online shooter games, it's been a long and hard process putting this list together, however, we believe we have come up with a strong list that even the most dedicated gamer can't disagree with!
Now days, games are released and have a "hot month" and then start declining in number of players, this is because so many game developers are making similar games and players cannot make a solid decision. A game has its hype and slowly dies out, its very sad. Fortunately, there are some strong games that have stuck by us throughout the hard times. Their user base hardly goes down and they provide constant updates to their game. The most negative thing a game can experience is cheating / hacking. This is becoming an issue for many game developers and it's greatly affecting their sales and online player count.
As you are most probably aware, Battle Royale games is the new big thing, and many companies are providing such a game type within their online experience, some good, some bad. Some of the big names include Fortnite and PUBG.
Anyway, let's cut to the chase, the following games are all PC games, however, they may offer support to consoles such as Xbox One, Playstation 4 and possibly mobile in some cases. We have compiled this list in no particular order as we feel they all have their positive and negatives although in reality its down to personal preference.
Player Unknown Battlegrounds (PUBG)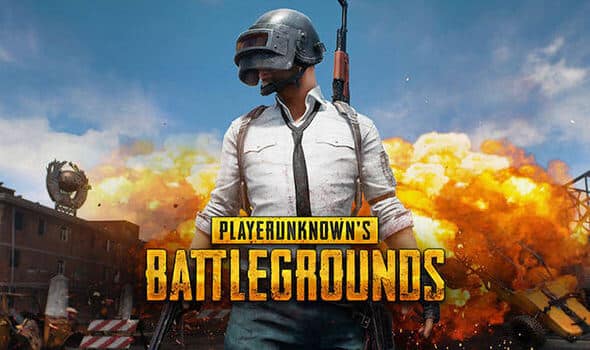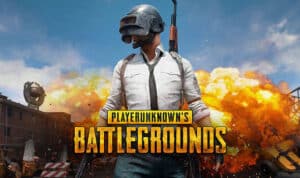 Description: PUBG is an advanced Battle Royale game, being one of the most realistic Battle Royale games on the market. Like many other games you spawn with 100 people on a large map and quickly have to scavenge for guns and armour and in some cases vehicles, depending where you're located on the map. As time goes on the "Playing Zone" gets smaller making the players come together and eventually ending the game with one winner!
They have also recently implemented Arcade game modes, this means you no longer have to play a full 30 minute game, you have a choice of game variants and game modes.
Platforms Supported:
Developer: PUBG Corporation
Release Date: 21 December, 2017
Fortnite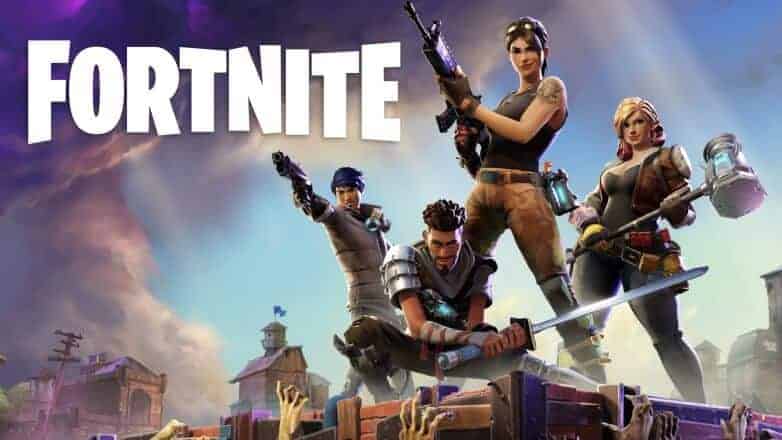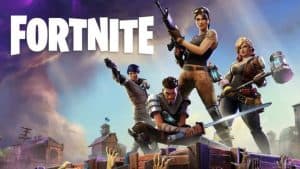 Description: Fortnite is very similar to PUBG in the way it works, nonetheless, the games are very different. One of the main differences is that Fortnite is an animated game (not realistic) it offers Base building within the game, meaning you can collect supplies and build yourself a base that features traps and vantage points to survive to the end.
Another key difference is Destructible Environment; on Fortnite you may destroy buildings and structures unlike PUB G, so if you're in to destruction, Fortnite may be the game for you!
Platforms Supported:
Developer: Epic Games
Release Date: 25 July, 2017
Rust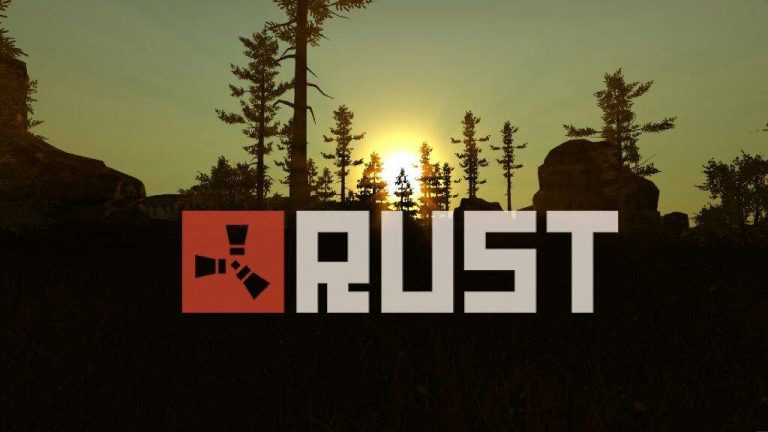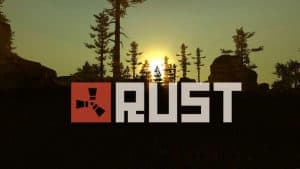 Description: Let's start off by pointing out that Rust is NOT a Battle Royale game; the only aim on Rust is to survive. Rust features a huge online world. You spawn completely naked (Just like real life!), your job is to gather supplies to craft armour, weapons, vehicles and most of all to build yourself a base to sleep and store your supplies.
Servers usually have around 200+ players in them, but as the world / map is so big you can have times when you don't see another player for quite some time. The developers of the game update on a regular basis with fresh content that the community request. It's user base is still growing. If you love Survival games then Rust is most definitely the game for you. It can be frustrating sometimes trying to start up, but once you have your head in the game with a suitable base the game starts to pickup and you can start raiding other peoples bases and steal their supplies!
Platforms Supported:
Developer: Facepunch Studios
Release Date: 08 February, 2018
Counter Strike: Global Offensive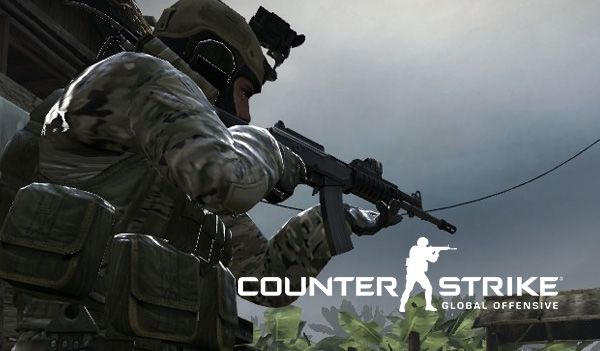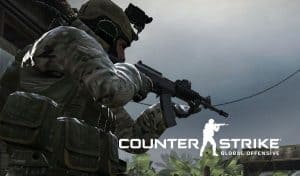 Description: Counter Strike: Global Offensive is today's number one FPS (First Person Shooter). It's currently supported on PC/ MAC, Xbox 360 (can be installed on Xbox one as a Xbox 360 game) and last but not least PS3.
The game itself is similar to COD in terms of the gameplay, however, it's much more realistic. For example, it doesn't take a whole magazine to kill an enemy. The Netcode is also spot-on in comparison to a lot of other online games. Another great feature of Counter Strike is it's anti-cheat system VAC (Valve Anti-cheat) which is well known in the Steam community, once you have been caught cheating you will be permanently banned and forced to buy another copy of the game.
In regards to the gameplay, there are many game modes, the game also offers a competitive game mode as CS:GO, known for its eSports.
Here is a list of just some of the game modes CS:GO have to offer, this is not including any community made game modes, and trust me, there are many of them to try out!
Game modes:
Hostage Rescue.
Deathmatch.
War Games.
Casual.
Bomb Defusal.
Training.
Platforms Supported:
Developer: Valve
Release Date: 21st August, 2012
Tom Clancy's Rainbow Six Siege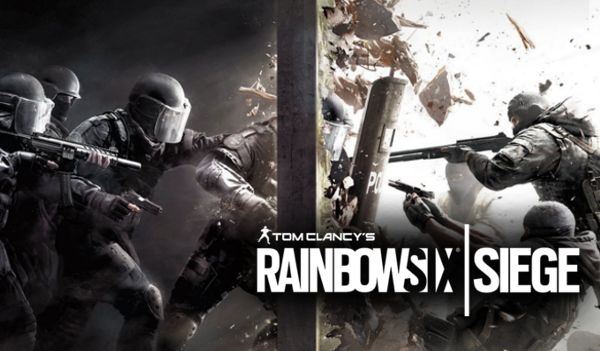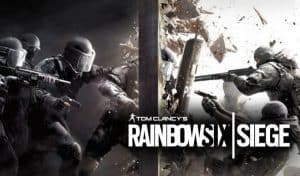 Description: Rainbow Six Siege is a First Person Shooter Game. The game is set out as two teams, Terrorists and Counter Terrorists. By using gadgets and explosives you must gain entry to buildings, either stealthy or by going loud. Usually you will have a hostage to save and must do so without them coming to any harm. You may play online or offline, however, online is quite difficult if you are new to the game as there are some serious players on this game!
Other game modes include:
Situations – Protect or rescue hostages.
Outbreak – Exclusive Events
Terrorist Hunt (Siege) – Defeat all the terrorists!
Bomb – Defuse the bomb before the time runs out!
Tactical Realism – Be careful, you can't take too much fire!
Platforms Supported:
Developer: Ubisoft
Release Date: 1st December, 2015
There you have it, our list of 5 games we feel will continue to be strong throughout the rest of 2018. These games have continued to stay strong even through the hardest times, they obviously have a loyal user base and for good reasons. We have listed a couple of Battle Royale games and a couple FPS games that we feel you should give a try.
If you have tested one of the above games, please let us hear your feedback, we welcome any feedback positive or negative! Thank you for reading and we hope to hear back from you soon!