As the final season of Game of Thrones has gotten underway, enthusiasm for the series has intensified. From memes to podcasts, a lot of us are getting involved in the hype surrounding one of TV's biggest ever shows. Office furniture supplier Viking Direct has taken this to a whole new level with their latest office décor project.
To pay homage to some of the key players in Game of Thrones, staff organized a mammoth dragon sculpture to be installed in their office made entirely from paper. The final product measured in at 12.95m long, 2.8m wide, and has a wingspan of six meters. It took the equivalent of 1,200 A4 sheets of paper to create.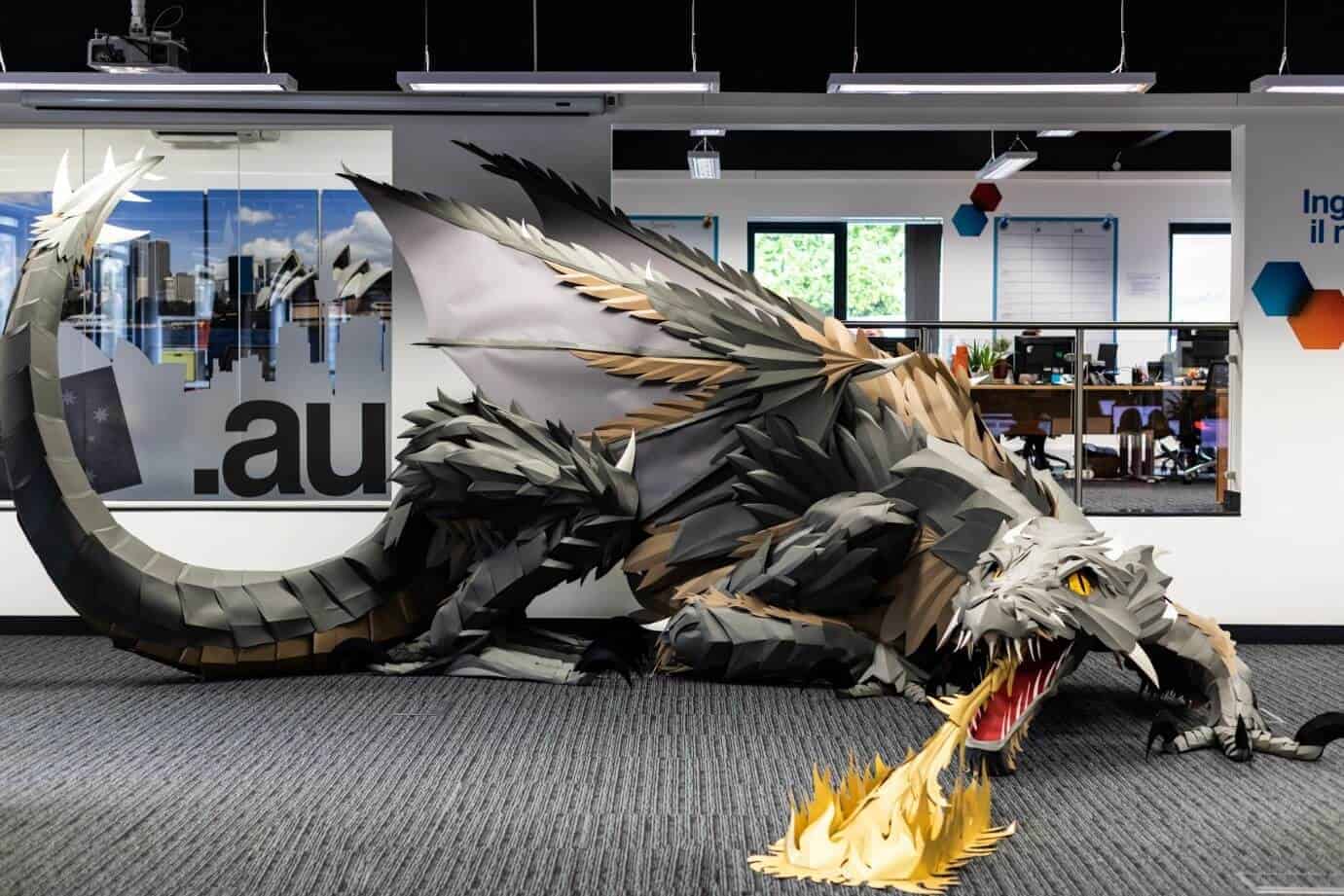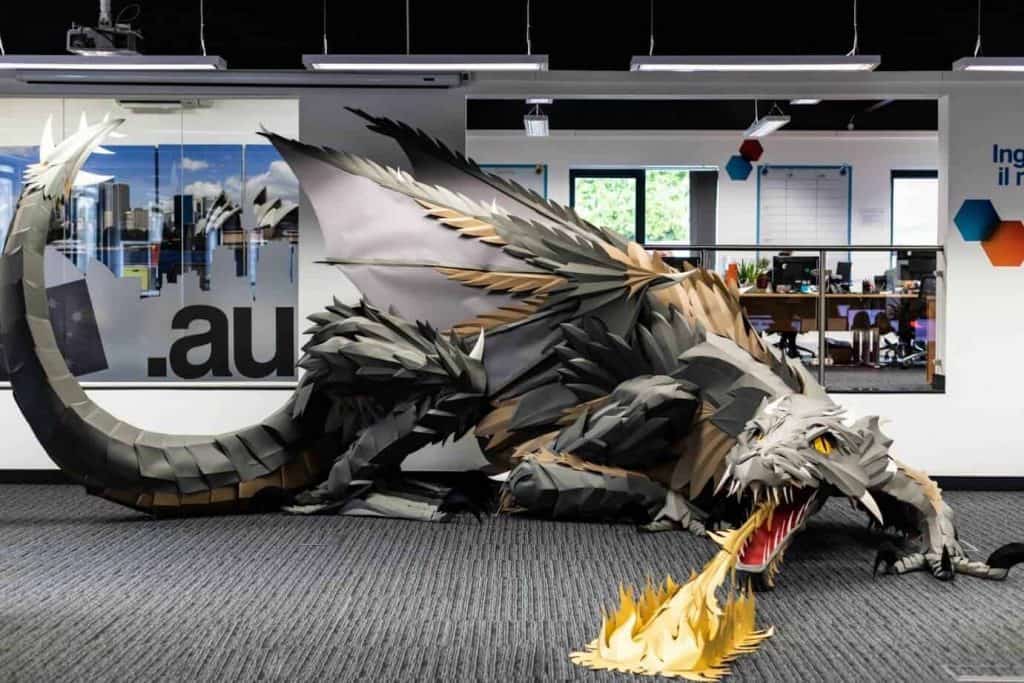 Inspiration
Viking has a history of creating quirky office décor projects that tie into their staff's pop culture interests. When excitement began to build around the new season of Game of Thrones, bosses knew they'd found the ideal topic for their next installation. Andy Jones, Digital Marketing Specialist at Viking said of the project:
"Projects like this are great for keeping staff motivated and engaged, and for getting creative juices flowing. The dragon was a great bonding point in the office and really got people talking to each other. Being able to run these projects helps to keep our employees happy, allowing them to interact with one another and enjoy their shared interests."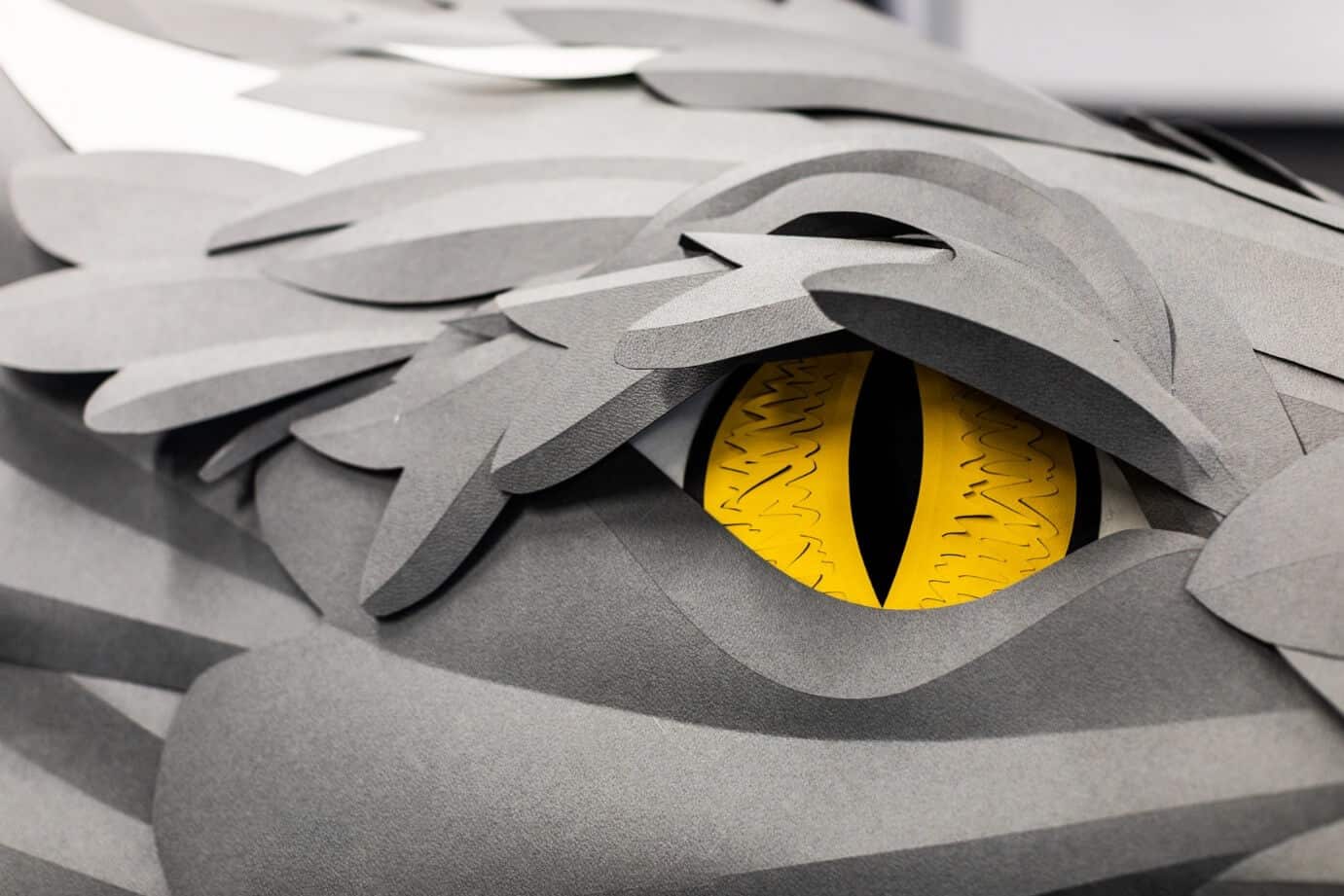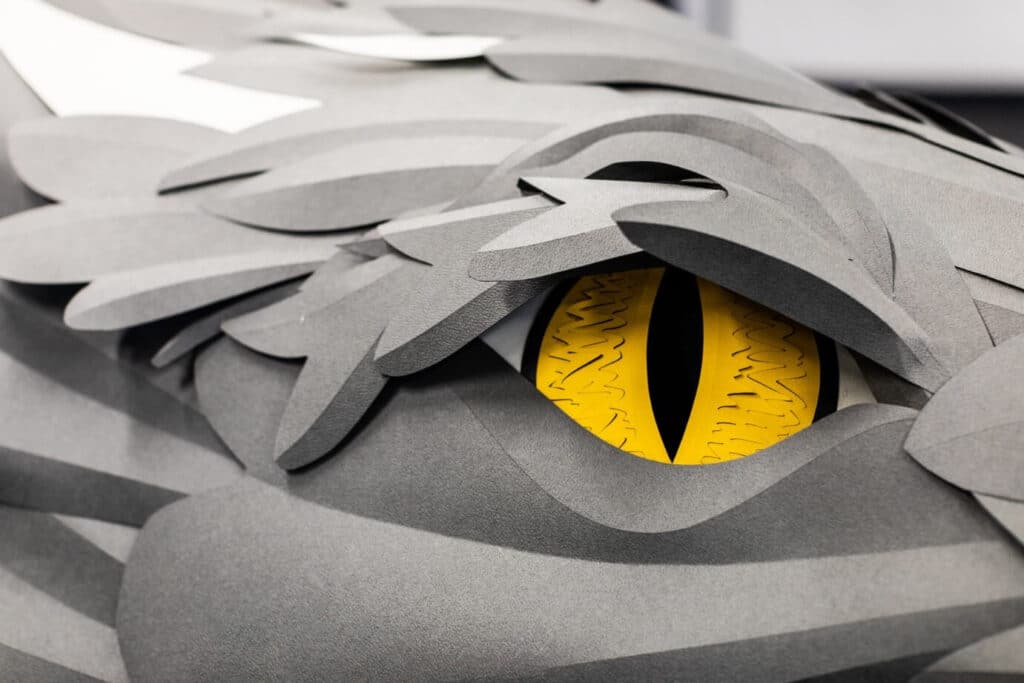 The exact inspiration for the dragon's appearance came from Andy Singleton, who Viking partnered with to complete the project. Andy said about his design:
"I wanted the dragon to be an expression of my approach and style of work, so I did not look at any other reference images while making it, apart from my drawings. I wanted parts of the dragon's armor to look like faceted minerals, but also to have softer, almost fur-like, elements on the underside. The color choices just felt right when I was selecting the paper."
Building the Dragon
The actual design and construction of the Viking dragon was a multi-step process. The dragon first started to appear in sketches, as Andy and Viking decided the basics of his appearance.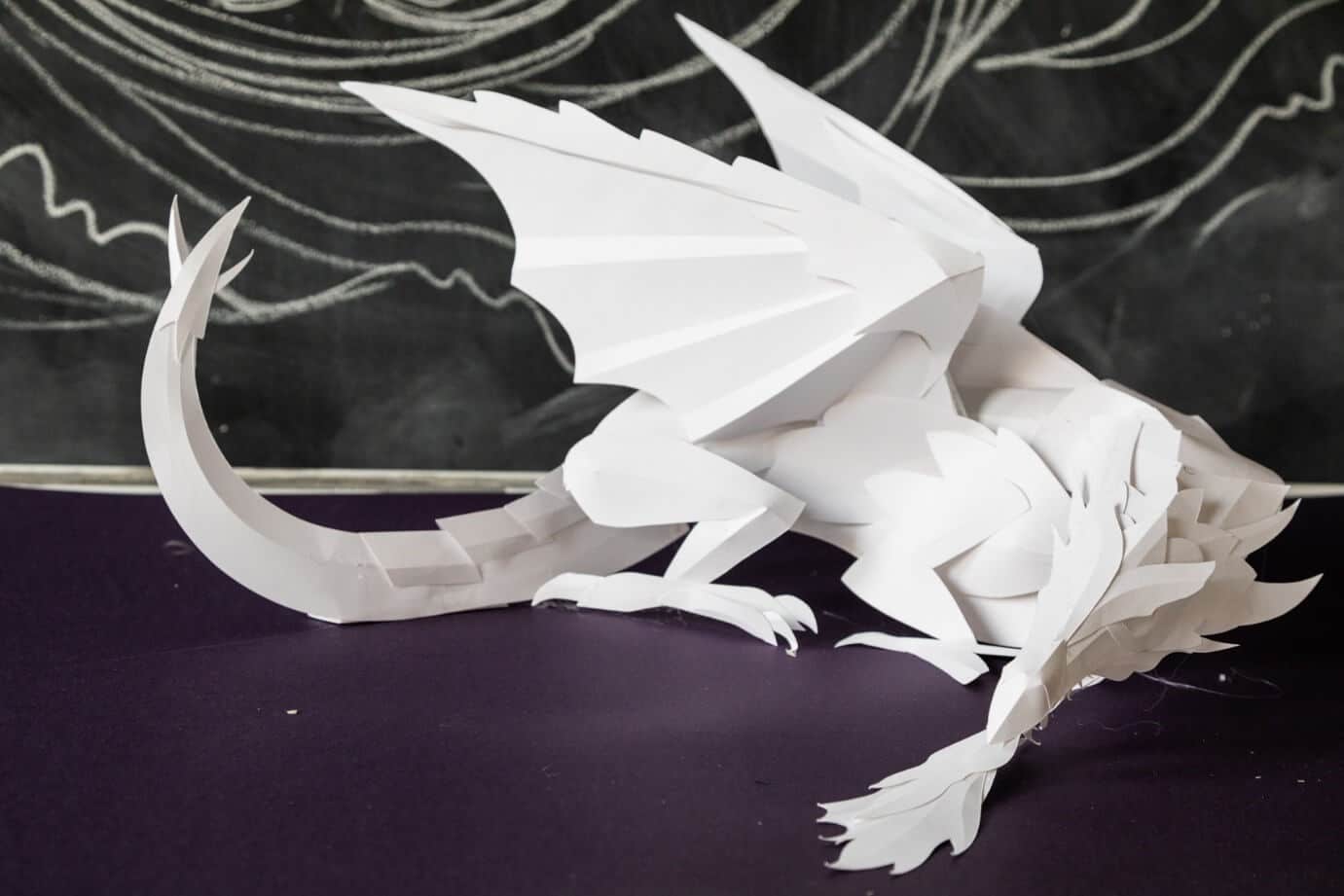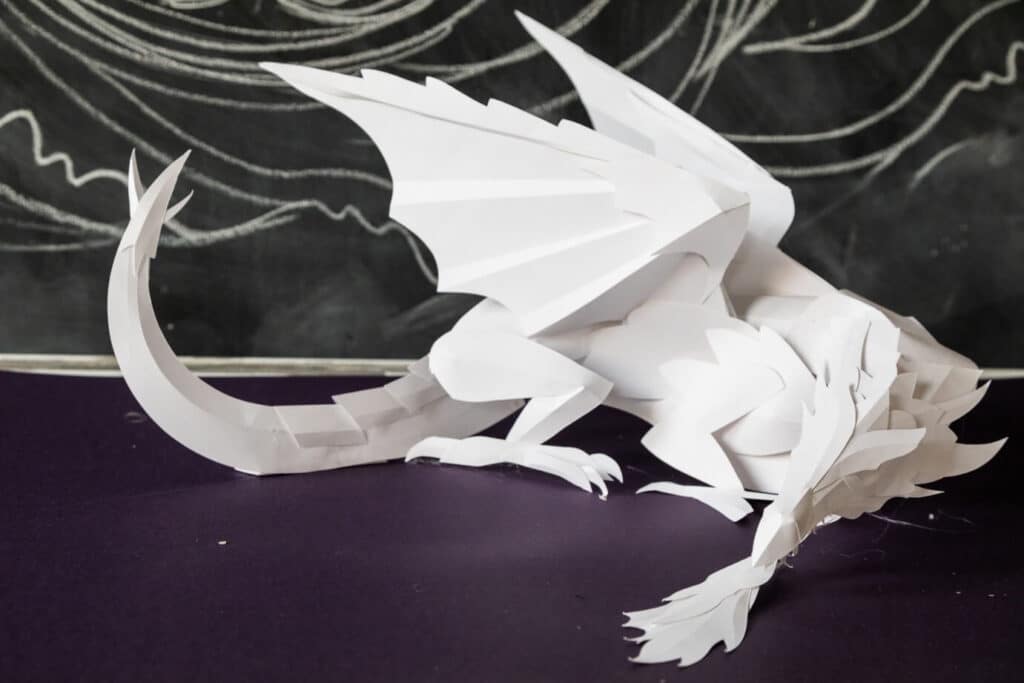 Once this had been established, Andy moved on to create a scale model of the creature, which allowed the team to check how everything would fit together.
Construction of the final dragon could then begin. The building process started with the dragon's head, where Andy refined the techniques of layering paper to give the appearance of scales.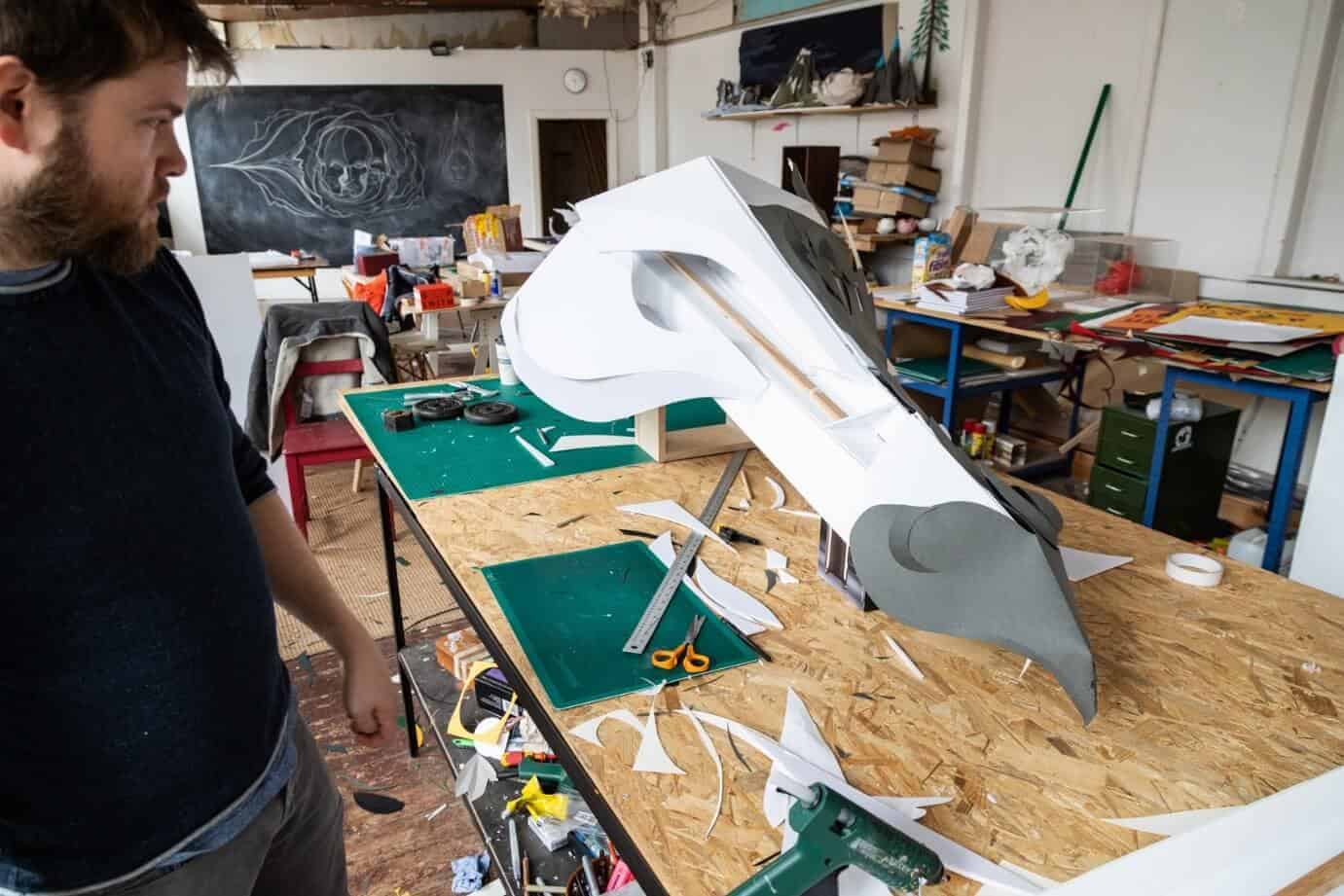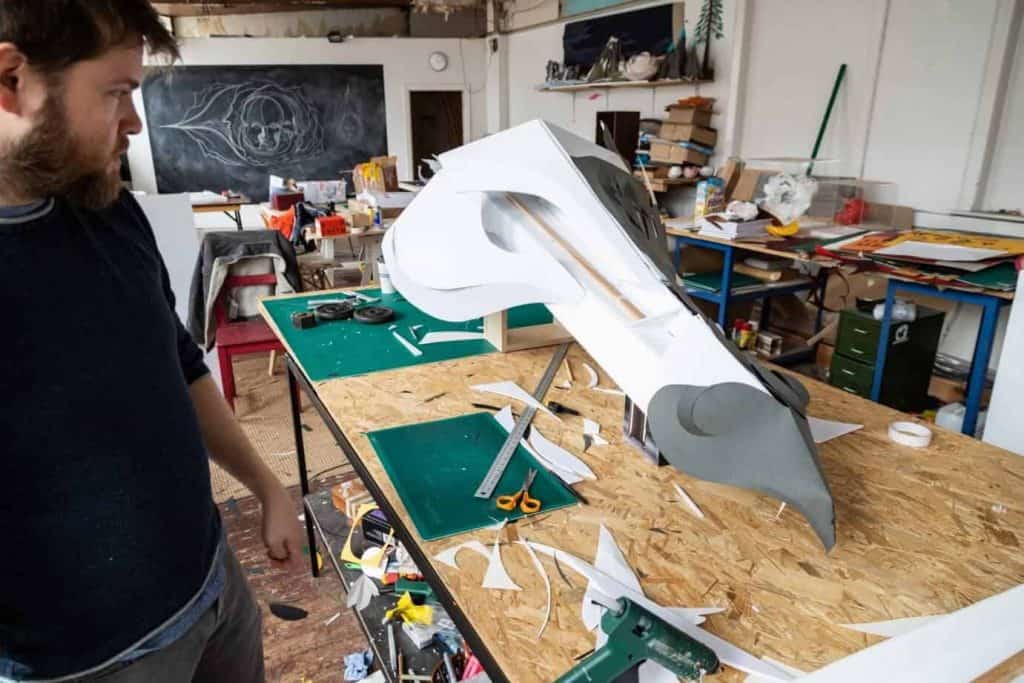 The rest of the sculpture was constructed in sections in Andy's workshop. Once it was complete, it was moved to the Viking office, where it was secretly installed over the weekend. All told, the dragon took around 100 hours to design and build, and a further ten hours to install.
Reactions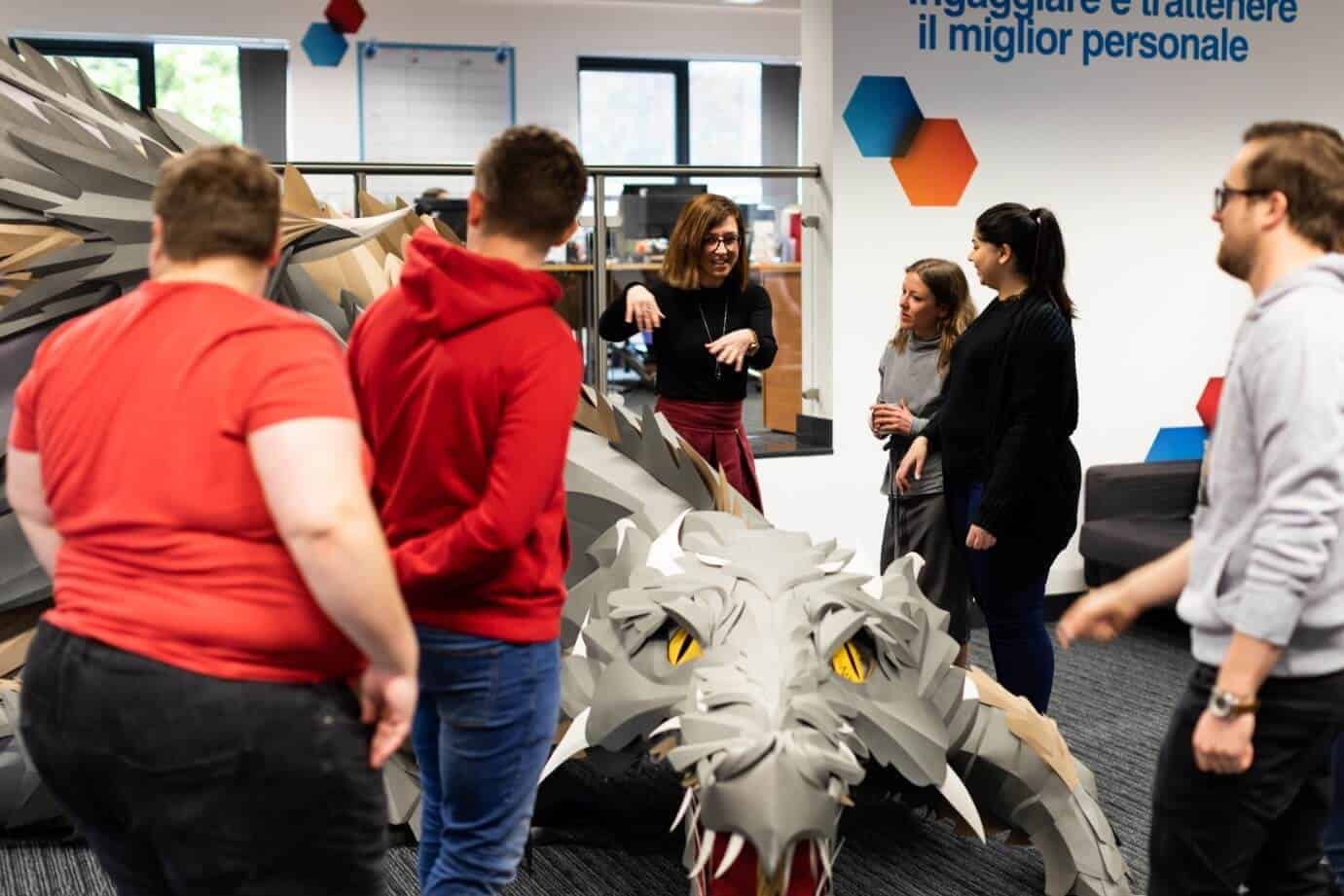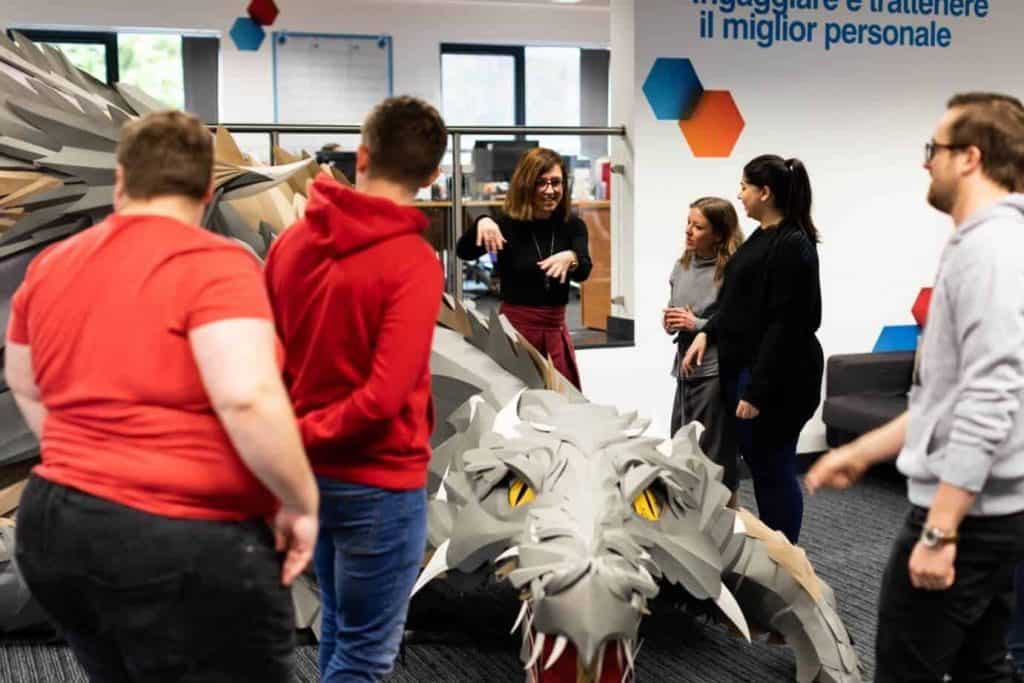 Only a select group of employees were told about the dragon before it happened, allowing most of the Viking office to be met with it on Monday morning. Despite there being a lot of shocked faces, the sculpture got loads of people talking to each other, sparking new friendships, and letting colleagues share common interests.