It's very obvious by now that gaming as we know it is on the brink of a revolutionary change. Tech is evolving at amazingly rapid speeds. If real observable proof is what you need to show you how fast digital technology has advanced over the years, the gaming industry is all you need to take a close look at. So, what will gaming in the future look like? What we're here to take a look at today.
From the early dawn of 2D black and white games to the very first 3D game, and from primitive 1st person shooter games such as Wolfenstein 3D to more life-like and complex shooters such as Battlefield 3, there's certainly no doubt when it comes to the fair share of tech advancements the gaming industry has seen. In fact, when you come to think about it, it has actually seen quite a lot.
Most gamers have had a truly exciting time over the past years. Both the hardcore and casual types. Most have a personal wishlist of what they hope things will look like in future. However, let us the Gadget Gang tell you what's most likely going to go down. Here's our POV of gaming in the future.
Virtual Reality (The Return of Immersive Gaming)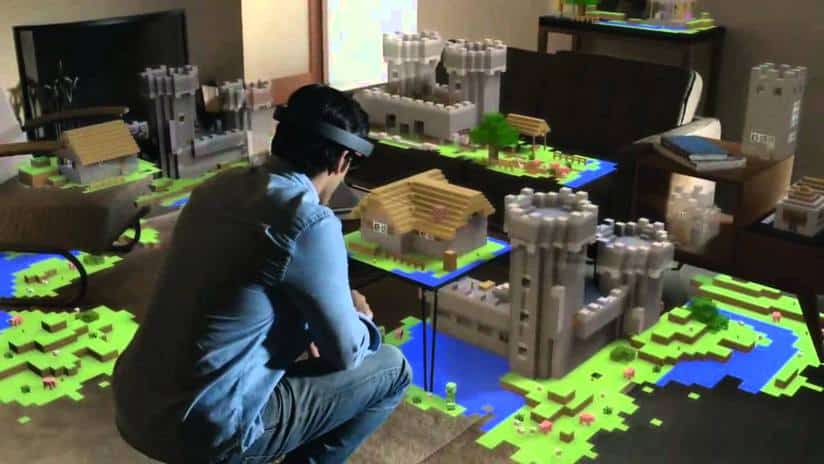 Did you know that 3D films have been in existence since one hundred years ago? Yeah, they've been with us almost a century now. Unfortunately, though, this type of technology wasn't practical then due to the high costs involved. It's not until recently we've witnessed a grand rejuvenation and revival of 3D tech in films (James Cameron's Avatar) as well as in the gaming screens alike. Video game graphical quality has also greatly evolved. So much so that nowadays one can literally confuse a video game for a real-life scene if not properly scrutinized. With improved hardware capabilities as a result of great advancements in technology, we're seeing a shift in the direction of more immersive digital entertainment.
Augmented Reality (AR)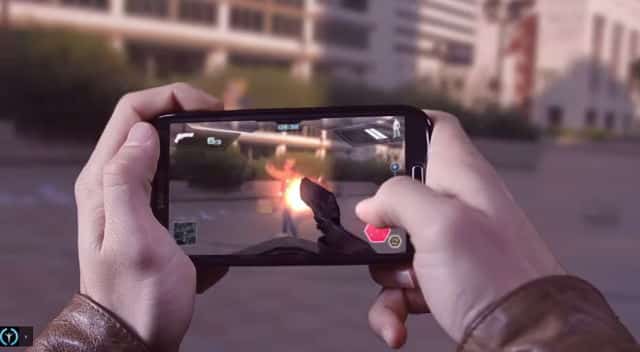 Aside from getting to see actual physical environments, Augmented Reality or A.R. will feed you with data overlay or additional information. Digitally, in real-time. A good example of Augmented Reality in action is Wikitude, an upcoming mobile app. Hold up your smartphones toward your surroundings, your display screen reveals nearby hotels, ATMs or restaurants and so on for your navigation. Pretty cool, no? There a few games that are employing this type of tech whereby it will allow you to shoot at targets in real-time using your smartphone. This is, of course, still a very primitive sort of gaming. However, the gameplay concept is a promising one.
Cloud Gaming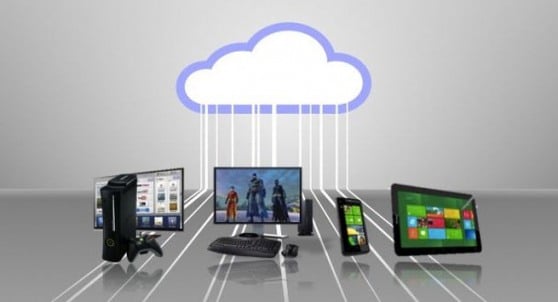 With much faster and reliable internet connection, cloud computing technology has started gaining some real momentum. Will Wright, the creator of The Sims, embraces the cloud gaming idea as a vital part of gaming in the future. If anything, the gaming industry is definitely seeing it as a chance to make video games as easily accessible as movies and music are. Also, cloud computing technology will basically mean instant updates for high-quality games. Everything is in the cloud. This basically means that all you'll need is stable internet connection. Oh, and aside from games being more easily accessible, they'll be much cheaper as well. That's always sweet honey to any gamers ears, yes? Here at Gadget Gang, we know it is.
Greater Player Connections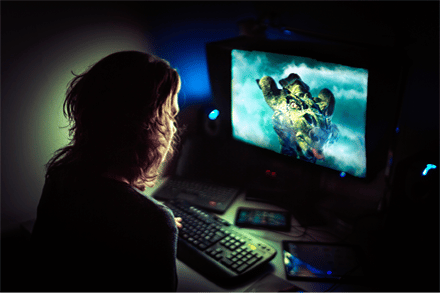 Early access development growth has given developers and designers the ability to create engaged and robust communities around particular games to help their chances of success. However, many developers still don't have the clearest understanding of that relationship. There are several strict boundaries that need to be set otherwise they risk getting community reactions that will do more harm than good. No matter the case, what most developers will eventually need to do is to understand WHY players do what they do. Not dwell on WHAT they do. Gaming in the future will really depend on this. Huge amounts of data that is being generated from games are not only helping game developers understand how to optimize mechanics or understand player actions, but will help them probe user emotions as well.
Secondary Gaming Screens
With the market for handheld devices such as tablets and smartphones booming as it is, the console battle between three major gaming brands, namely Nintendo, Microsoft and Sony, has considerably intensified. Especially, when it comes to secondary gaming devices for players. Let's take a look at the products these three brands have for their gamers. Where do they lie on gaming in the future.
Sony Cross Play: Sony's first steps to integration is their Cross Play Feature via the PS Vita. This handheld device of theirs is then connected to the PS3 console using this feature. This then allows gamers to stop playing on a particular device and continue playing on another
SmartGlass: Microsoft isn't getting left behind as well in this movement. They're certainly catching up to the others with their Xbox SmartGlass. However, SmartGlass, unlike Wii U, is an application that's designed to be an additional feature to gamers. This is so users can make use of it using their tablets or smartphones.
Wii U: Wii U's recently released GamePad which has an inbuilt touchscreen can act as supplements to games. In 1st person shooter games, the second display screen lets the player access their inventory or the map seamlessly. All this without having to leave your game field.
Most people say that trying to predict technologies future evolution is simply a losing a battle. You'll rarely ever be right, as they say. This is largely due to the fact that as humans we'll always deviate a bit from the direction the original creation was intended for. Here at Gadget Gang, we're glad, excited and delighted at the uncharted possibilities concerning gaming in the future. However, for now, all we can really do is wait and see where the world of gaming tech is going. It's a good one for sure, I mean if you read the article you now know the future is bright, no? Anyway, happy gaming!