The AMD Ryzen 5 5600X3D CPU has now been unveiled as the most reasonably priced 3D V-Cache processor.
It appears that the AMD Ryzen 5 5600X3D leaks from earlier in June were extremely accurate. The processor, which is now formally unveiled as a Microcenter-only item, has the most cost-effective 3D V-Cache architecture and will undoubtedly be a terrific upgrade for any prior AM4 users who are now using an older Ryzen 2000 or Ryzen 3000 CPU.
The AMD Ryzen 5 5600X3D features the OPN "100-000001176" and will have a 7nm Zen 3 core architecture, to start with the specs. The CPU will have six cores and twelve threads. The chip will include a huge 96 MB L3 cache in addition to 3 MB of L2 cache. On the single CCD, which will be exclusively optimised for gaming workloads, there will be 32 MB of L3 and 64 MB of SRAM stack.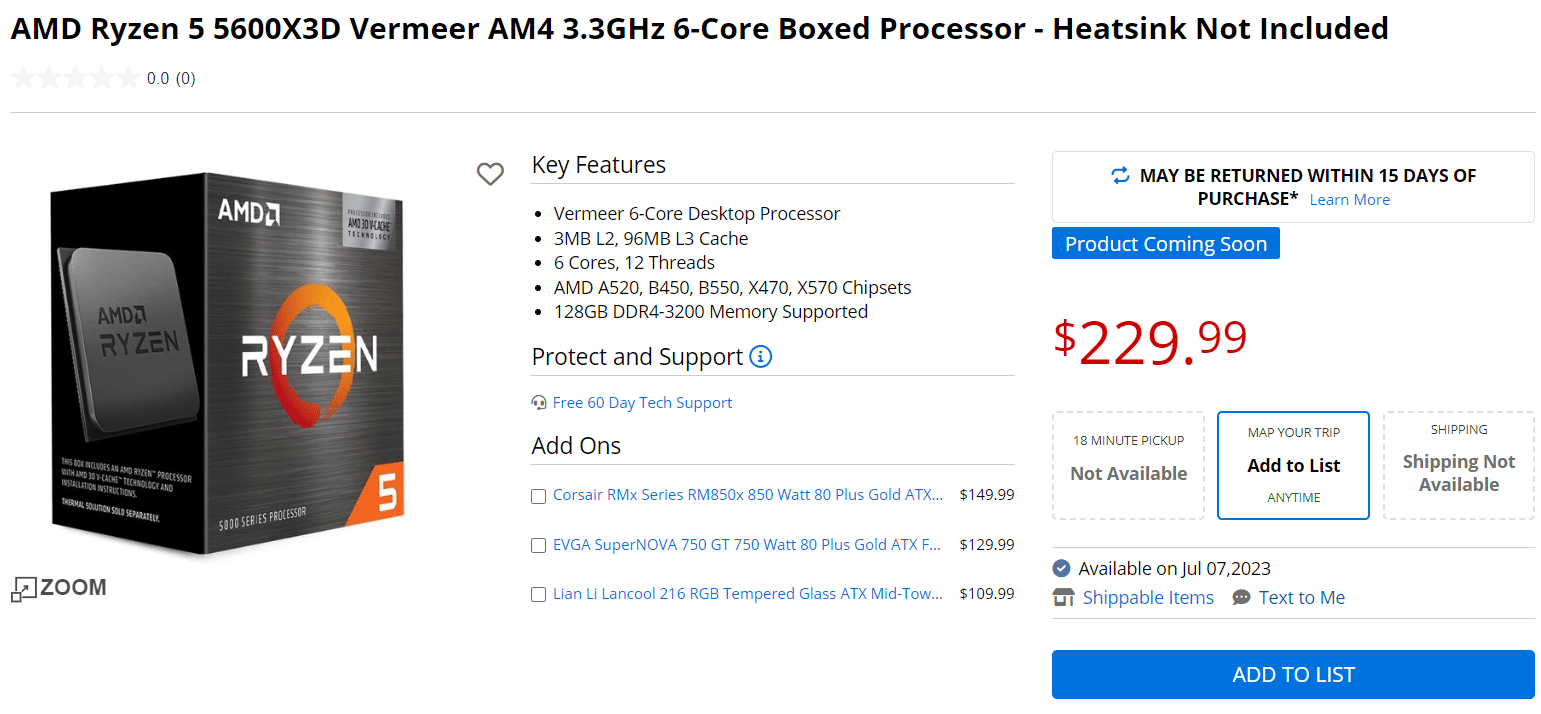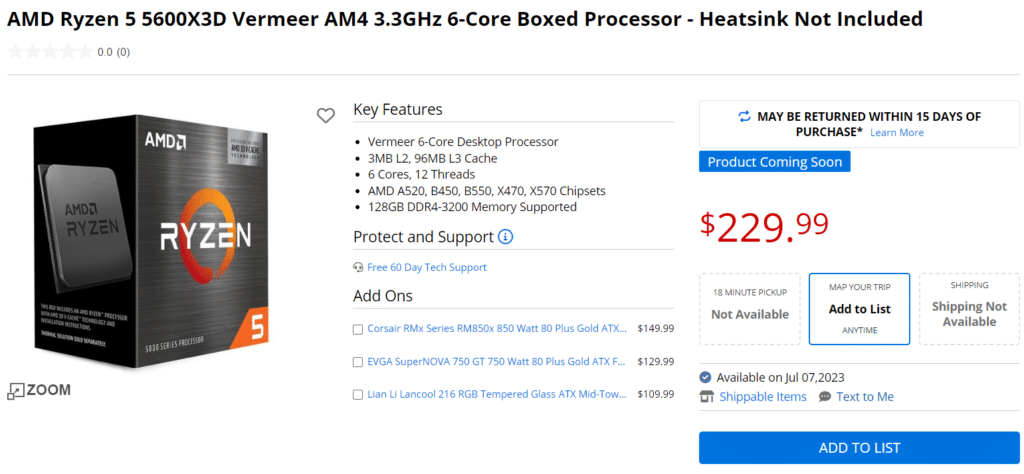 The CPU is ideal for AM4 owners because the cost of moving to the AM5 platform is still very high, and despite price cuts and discounts across numerous Ryzen 7000 CPUs, DDR5 and board costs are still significantly more priced. Users may easily change the 5600X3D chip on their motherboard and enjoy significantly quicker gaming performance.