There are increasing rumours that the Samsung Galaxy S21 FE variant would be released again soon in India. The new model is well on its way and should be released within the next ten days, according the famous leaker @yabhishekhd
First and possibly prominent among the modifications made to the Samsung Galaxy S21 FE is the swapping of the Exynos 2100 CPU for a Snapdragon 888. Along with 8GB of RAM, the standard storage has been increased to 256GB of non-expandable storage. That's an improvement over the existing Galaxy S21 FE's entry-level 128GB and 8GB combination.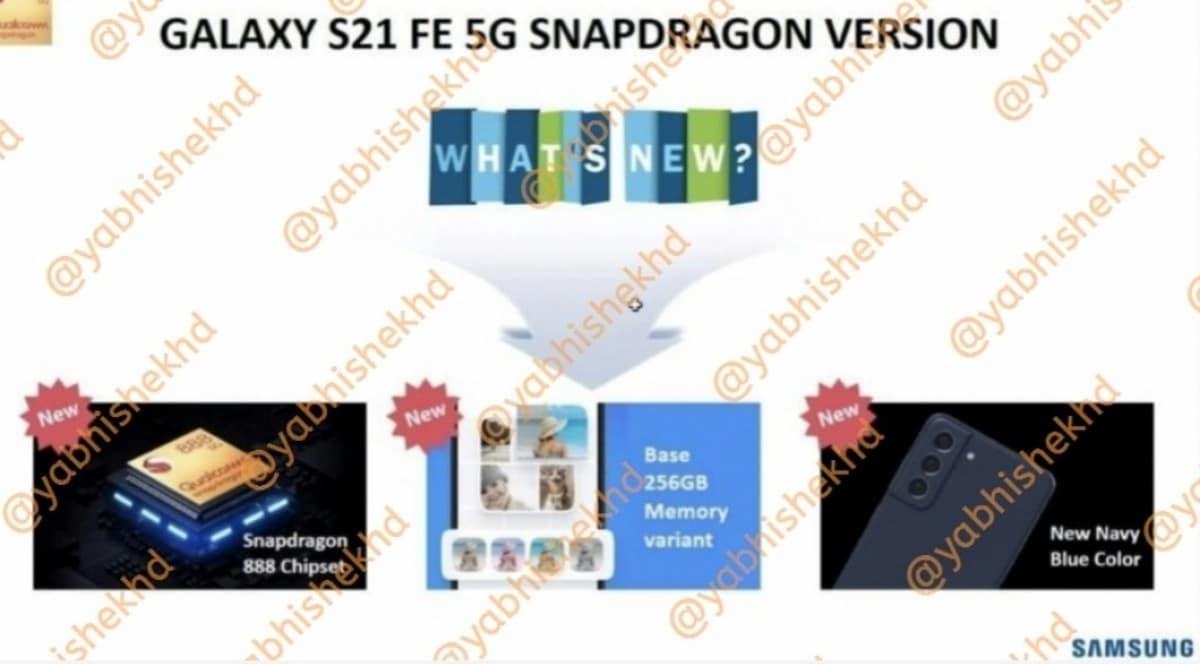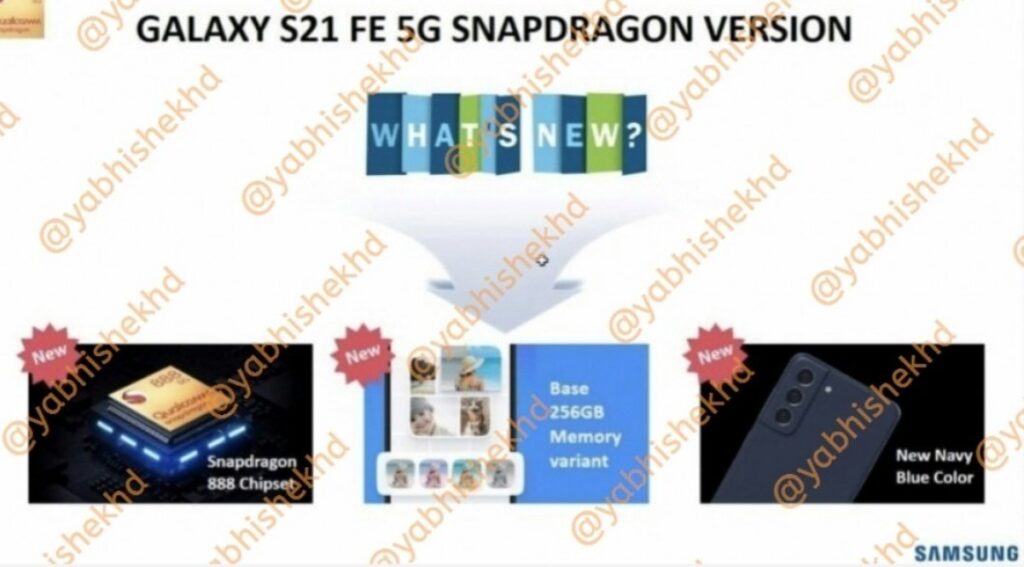 A purported Samsung advertising picture for the new Galaxy S21 FE is also included in the latest leak; it shows the model's third and final update, a new colour choice. The phone is now available in Navy Blue. As far as we know, it will be adding to the collection of already-available colour options, which also includes White, Graphite, Lavender, and Olive.
Although there has been no official announcement of pricing for the upcoming Galaxy S21 FE, early rumours claimed that the basic 256GB model would have an MSRP of INR 49,999 ($600). The upcoming Galaxy S21 FE is anticipated to provide the same four significant upgrades as the outgoing model.