Later this month, Samsung will release the Galaxy Z Fold 5 and Galaxy Z Flip 5, and there have been several rumors about these two newest and finest foldable gadgets from the company.
Today, we have some actual images of the Galaxy Z Flip 5 in the stunning Phantom White color, which will be the phone's official color. These images demonstrate how beautiful the phone is and, of course, the new cover display. The cover display is perhaps the main attraction of Samsung's most recent clamshell foldable.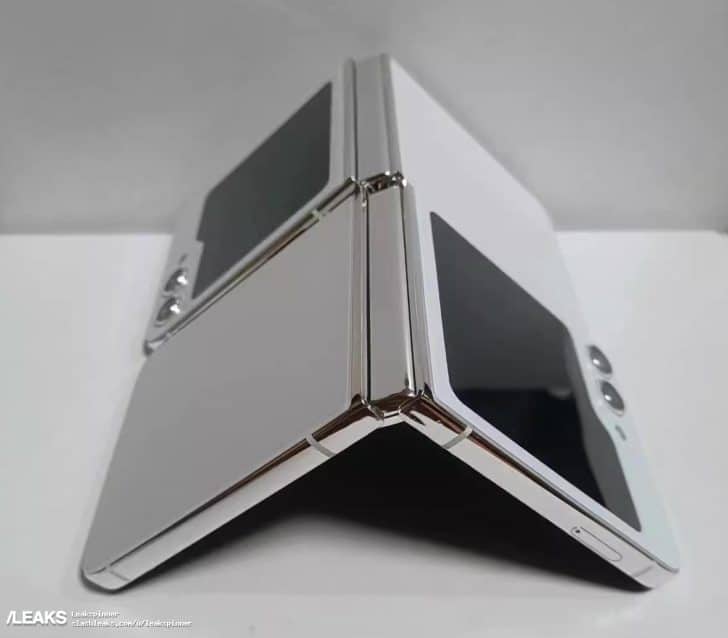 The Galaxy Z Flip 5 looks to be a dummy device in the leaked photographs, which are from Slashleaks, but they still reveal all we need to know about the most recent foldable. Take a peek at the pictures below:
Compared to the Galaxy Z Fold 5, the Galaxy Z Flip 5 is developing into a lot superior gadget. It's good to see that Samsung made an effort to improve this phone over its forerunners. In the next days, you can anticipate receiving a lot more leaks, and we'll make sure to keep you informed as new details emerge. Stay tuned and let us know what features you want to see in the forthcoming foldable phones till then.