The first performance metrics for the A17 Bionic prototype have surfaced online and they have stunned us.
Max Tech posted single-core and multi-core scores to YouTube, alleging that they were originally posted by a user named Sugunan on Twitter. The numbers, as the YouTuber sees it, are legitimate and demonstrate Apple's finest efforts to date in developing the most powerful SoC seen in a mobile device. The commercial version of the A17 Bionic is exclusive to the iPhone 15 Pro and the iPhone 15 Pro Max, so users will have Apple shell out extra cash to get their hands on one.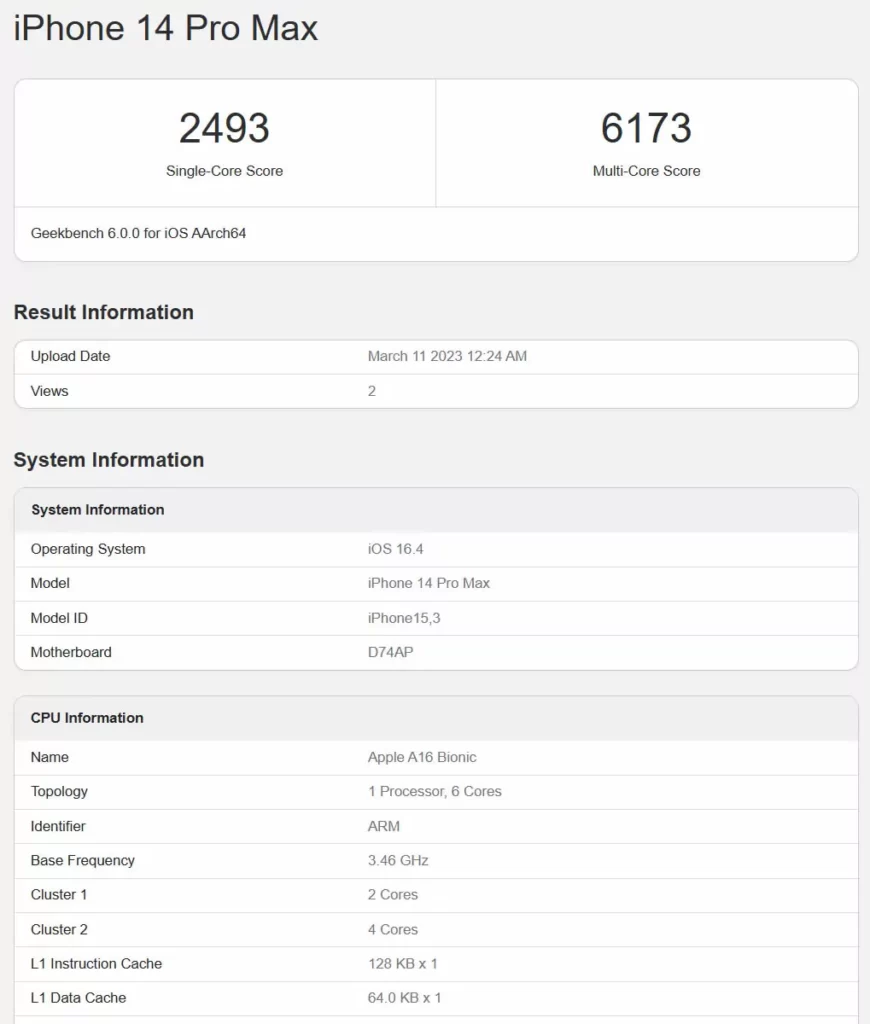 The A16 Bionic will be included in the iPhone 15 and iPhone 15 Plus. In terms of performance, the A17 Bionic prototype achieves 3,986 and 8,841 on the single-core and multi-core tests, respectively. According to these benchmarks, the iPhone 15 Pro and iPhone 15 Pro Max will provide performance on par with that of a MacBook. The A17 Bionic prototype is 43% faster than the A16 Bionic, while the production version of the forthcoming chipset is 59% quicker in the single-core test.
From what we know, the A17 Bionic will include a 6-core CPU, of which two will be performance cores and four will be dedicated to battery efficiency. Despite the fact that we don't know for sure, we speculate that it has five GPU cores, giving it once again unmatched performance compared to rivals. Further information on the A17 Bionic SoC's battery life is, hopefully, on the way.