More over two months have passed since AMD revealed its EPYC Genoa next-generation processors. The Genoa flagship, the EPYC 9654, has undergone PassMark testing today. It now has the title of being the all-time fastest CPU, as predicted.
The first CPU on this list to exceed the threshold of 100,000 points is the EPYC 9654. Surprise, surprise, it destroys each and every last-generation product. Since Intel's Sapphire Rapids are mainly aimed towards Milan, we don't anticipate them to do well against them. In any event, the EPYC 9654's victory against the Threadripper PRO 5995WX with a score of 124,119 is a remarkable one.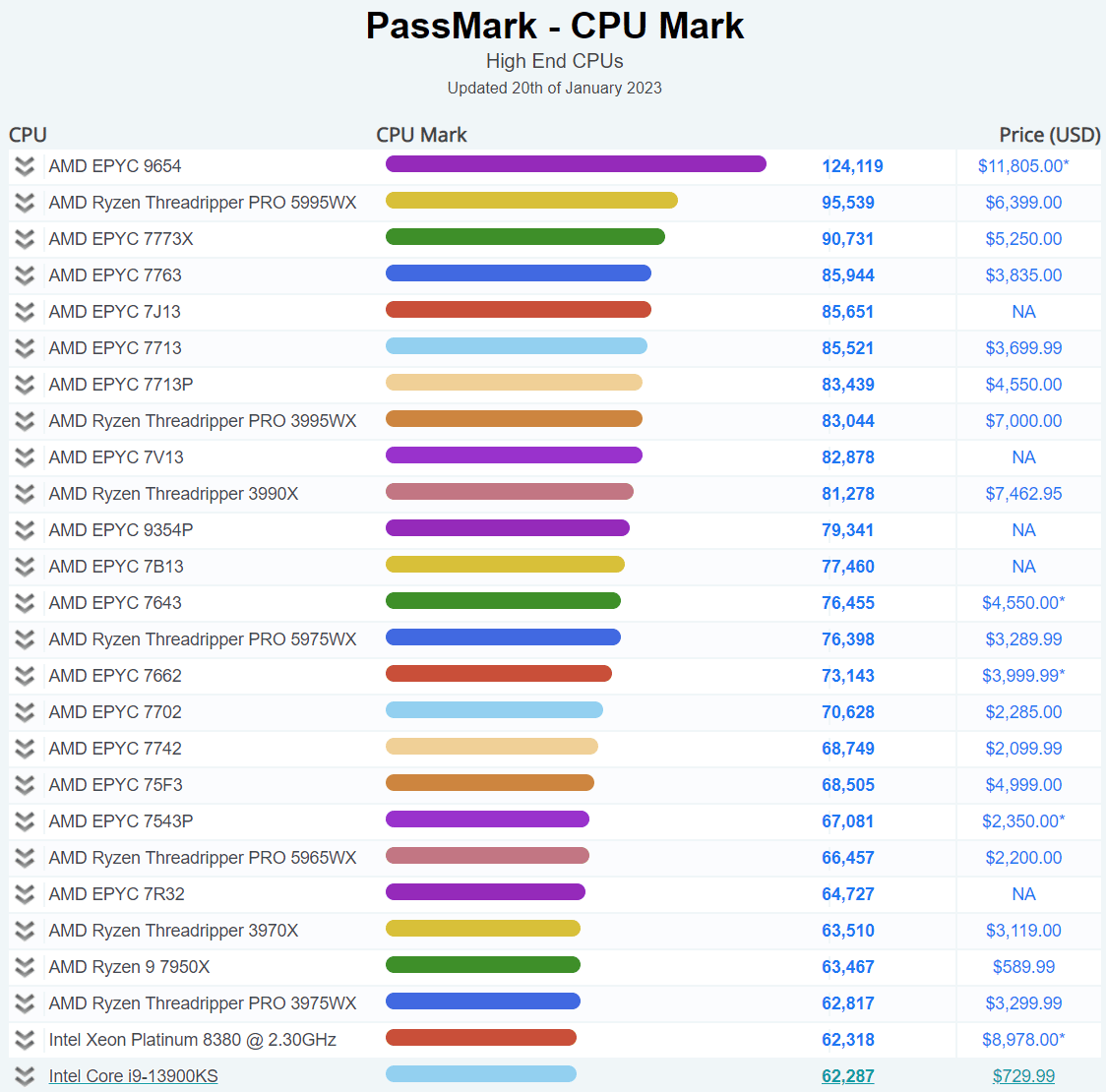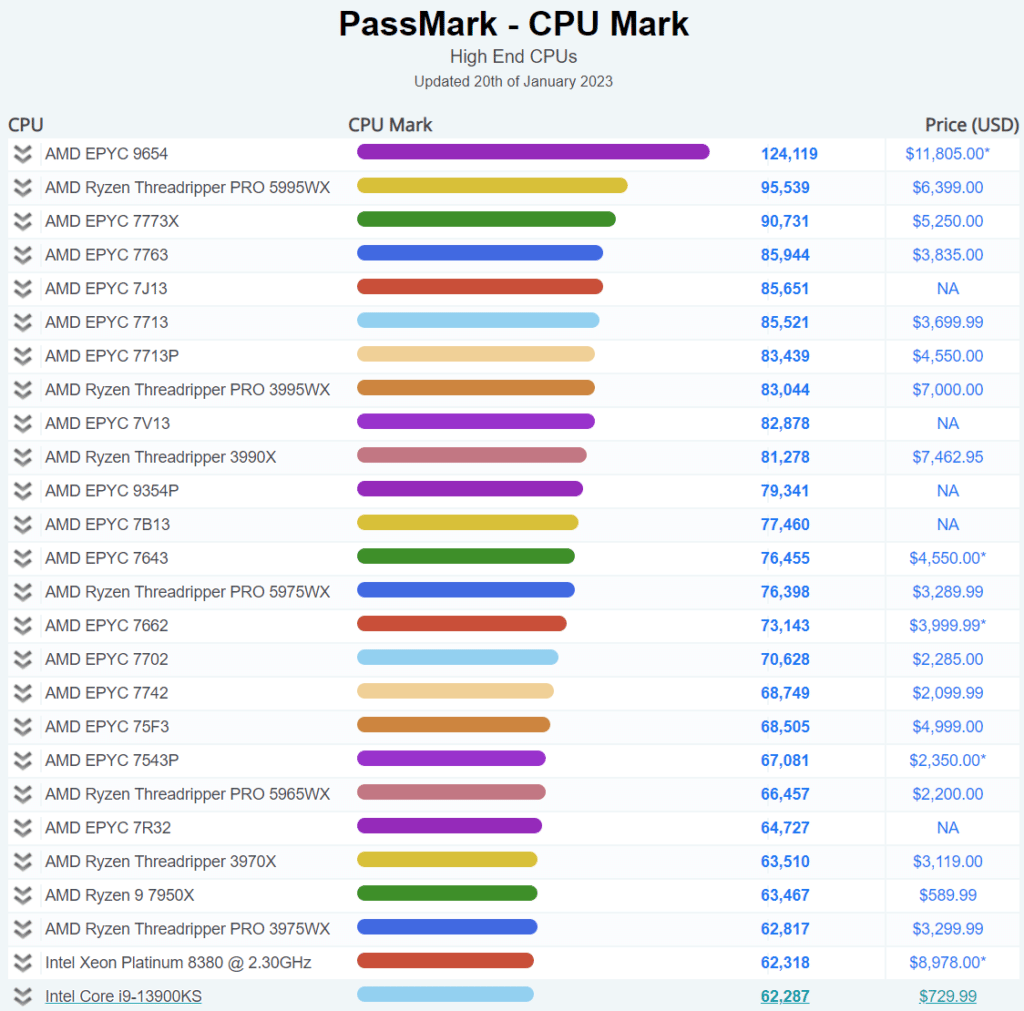 We are more enthusiastic about Threadripper 7000 since the pricing difference is also not that significant. Up to 96 cores are anticipated, which will give them a significant advantage in multi-threaded applications. In truth, the EPYC Genoa lineup is not on the complete list. A 128-core model of Bergamo will be made available by AMD later this year. Keep in mind that they employ Zen4C cores rather than Zen4 cores, which could make a difference.
It will be necessary for Intel to provide a quick and efficient solution. Due to their slow reaction to team red, their market share will suffer. We anticipate the announcement of the Intel HEDT Sapphire Rapids – WS CPUs to occur next month as a ray of hope. We'll see how effectively they compete with AMD's top hardware.