The introduction of AMD's 4th Generation EPYC CPUs, which have been given the codename Genoa, will take place on November 10th, according to an official confirmation from AMD.
AMD's Genoa Lineup is Set to Dominate the Server Processor Market
There will be three families in the AMD Zen 4 lineup: the regular Zen 4 for EPYC Genoa, the compute density-optimized Zen 4C for EPYC Bergamo, and the cache-optimized Zen 4 V-Cache for the EPYC Genoa-X series. Additionally, the portfolio will include an affordable entry-level server option called EPYC Siena that will have the same Zen 4 cores as SP5, but on a brand-new architecture called SP6 that will again place a greater emphasis on TCO optimization. The EPYC 8004 family will serve as the brand name for the portfolio.
Up to 12 CCDs, 96 cores, and 192 threads are included in the standard Zen 4 range. 32 MB of L3 cache and 1 MB of L2 cache are provided with each CCD. The BFLOAT16, VNNU, and AVX-512 (256b data channel), as well as addressable memory of 57b/52b and an improved IOD with an embedded AMD Gen3 Infinity Fabric architecture with increased bandwidth (die-to-die connectivity), will all be included in the EPYC 9004 CPUs.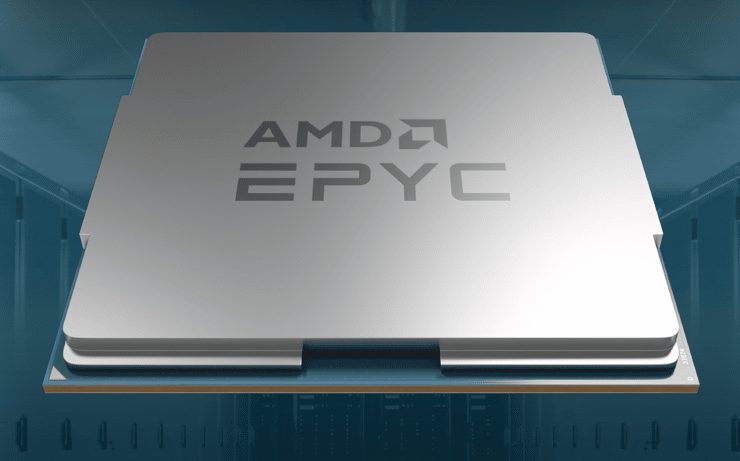 The platform will provide choices for 2, 4, 6, 8, 10, and 12 interleaving, as well as 12 DDR5 channels with up to 4800 Mbps DIMM support. With 2 DIMMs per channel and a maximum of 6 TB/capacity per socket, both RDIMM and 3DS RDIMM will be supported (using 256 GB 3DS RDIMMs). There will be 64 IO lanes supporting CXL 1.1+ with bifurcations down to x4 and SDCI, 32 SATA lanes, 12 PCIe Gen 3 lanes, and 160 gen 5 lanes accessible on the 2P platform.
The EPYC 9000 "Genoa" CPU range from AMD will significantly improve performance for servers. A 192-core and 384-thread dual-socket setup would undoubtedly break several world records, since we have already seen a partial 128-core / 256-thread configuration beat all current-gen server processors.