AMD's forthcoming Ryzen 7 7745HX "Dragon Range" CPU, which has 8 cores and is based on the Zen 4 architecture, has seen the release of new benchmarks.
One of the four CPUs from the Dragon Range for laptops that will be released later this month is the AMD Ryzen 7 7745HX. The Processor features 8 cores, 16 threads, 40 MB of cache, with a 3.6 GHz base and 5.1 GHz peak clock speed. Although overclocking is allowed on this enthusiast-grade and high-end laptop chip, the TDP of the CPU, which is 45W, may be set to exceed 75 Watts.
Golden Pig Upgrade, a publisher of material on Bilibili, released benchmarks for the AMD Ryzen 7 7745HX, which demonstrate the chip's performance in Cinebench R23. The CPU's base clock proves that it is a retail model. The processor may have been overclocked or functioning at its maximum power limit since the leaker said that it was using 95W.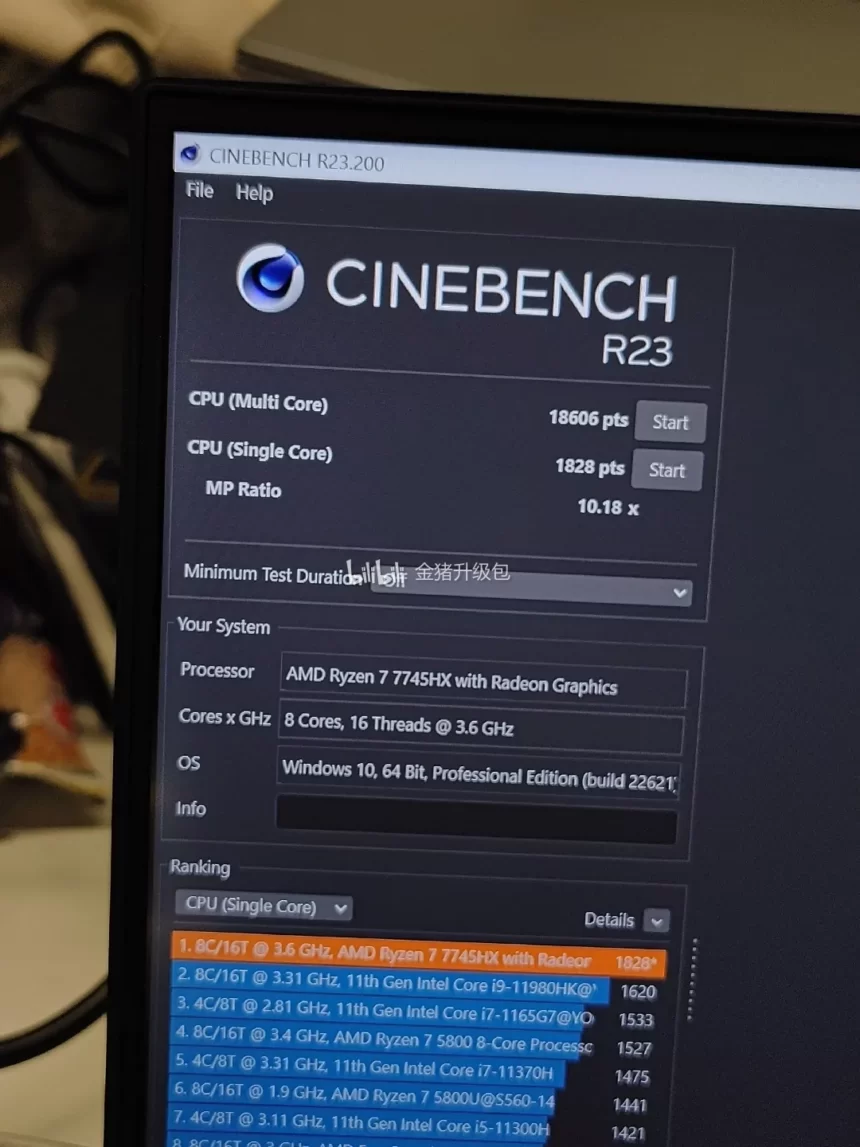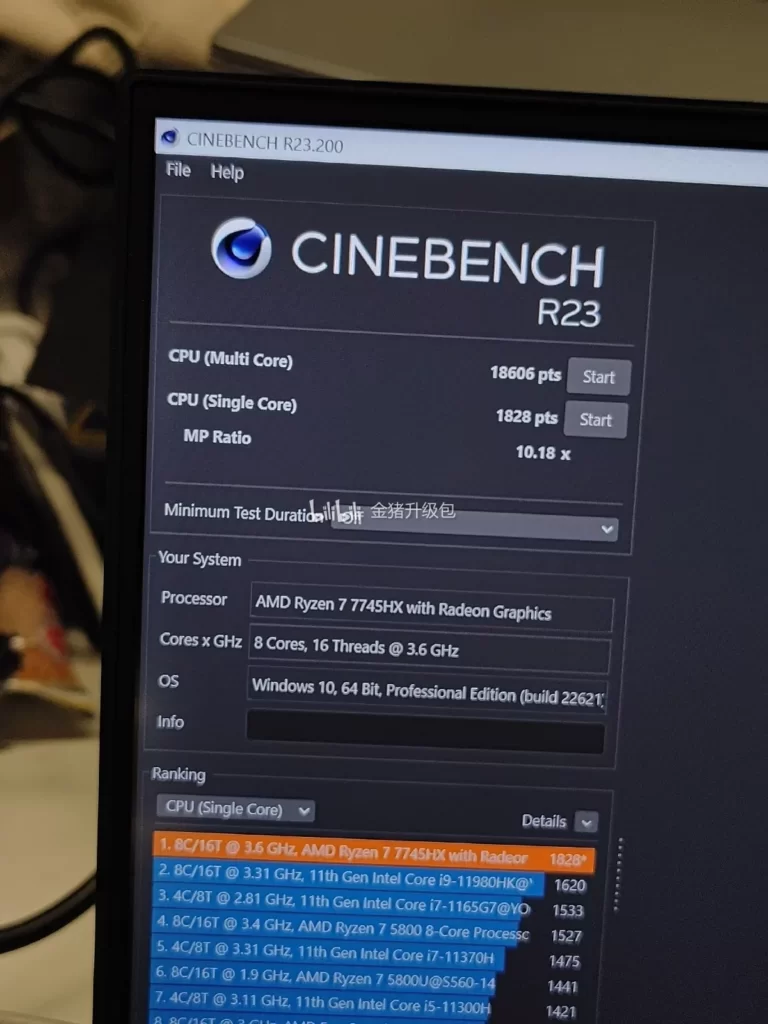 The AMD Ryzen 7 7745HX "Dragon Range" CPU performed well, earning 1828 points in single-core testing and 18,606 points in multi-core testing. The device is now comparable to Intel's top-tier Alder Lake-HX Processors, which have up to 16 cores.
This processor has twice as many cores with comparable performance. In terms of single-core performance, it surpasses the Core i9-11980HK as shown by the test and should be on pace with other Alder Lake processors in the Core i7 category.
The performance of the AMD Ryzen 7 7745HX CPU is 10% better in multi-threaded operations and 1% better in single-threaded operations when compared to the previously leaked AMD Ryzen 7 7840HS CPU. The increased performance is to be anticipated since the Dragon Range CPU has a larger cache, faster speeds, and a higher power limit.