Though the official release of AMD's Ryzen 9 7950X3D CPU with 3D V-Cache isn't until the end of the month, the chip is now available for pre-order via a French store.
The pre-order chip was temporarily made available by the French merchant Rue du Commerce, however it seems that after being alerted to its error, the company deleted it. This didn't happen until Videocardz was able to get a snapshot of the pre-order listing showing the chip's 800 Euro pricing. The AMD Ryzen 9 7950X3D's official MSRP is $699 US; AMD has not yet disclosed its EU price, although it should be close. 800 euros for the AMD Ryzen 9 7950X3D isn't that terrible considering that the AMD Ryzen 9 7950X's EU pricing was 849 euros.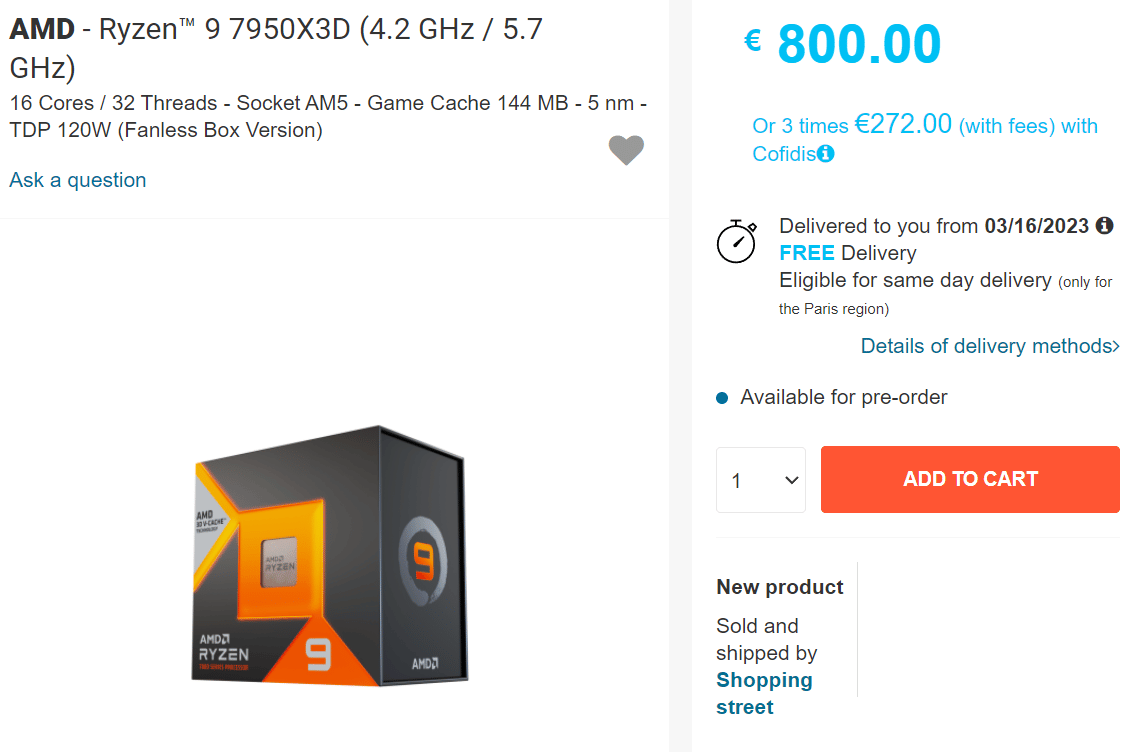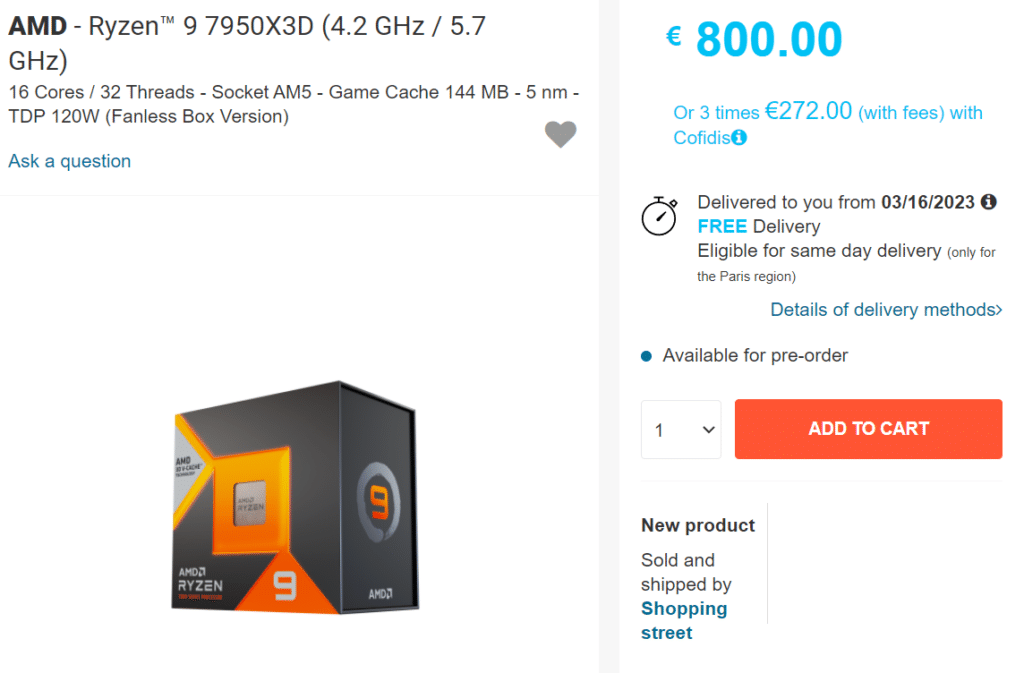 The merchant also provided an estimated delivery date for AMD Ryzen 9 7950X3D CPUs, which is more than two weeks after the official launch on February 28. This might imply that there may only be a limited supply of the chip accessible in this area or at this particular vendor. It is still uncertain.
The AMD Ryzen 9 7950X3D, which will be the top model and the first 16-core CPU to support 3D V-Cache, comes first. The chip will have a TDP of 120W, a total of 32 threads, and 144 MB of cache (64 MB CCD, 64 MB V-Cache, and 16 MB L2). The chip's base speed is 4.2 GHz, which is 300 MHz slower than the normal 7950X, however, boost clocks are still specified at the same 5.7 GHz.
That's it for today. As soon as we receive further information on the processor, we will keep you guys updated.