The high-end Dragon Range range of laptop CPUs will have a 12-Core AMD Ryzen 9 7845HX processor that has undergone testing at PassMark.
The AMD Ryzen 9 7845HX CPU is a top-tier Dragon Range SKU that uses the Zen 4 architecture and gives the mobile platform a high core count and larger cache. The TDPs of the chips vary from 45W to more than 75W since they are designed for the enthusiast market. The PassMark benchmark test has now been run on this chip, and the results are astounding.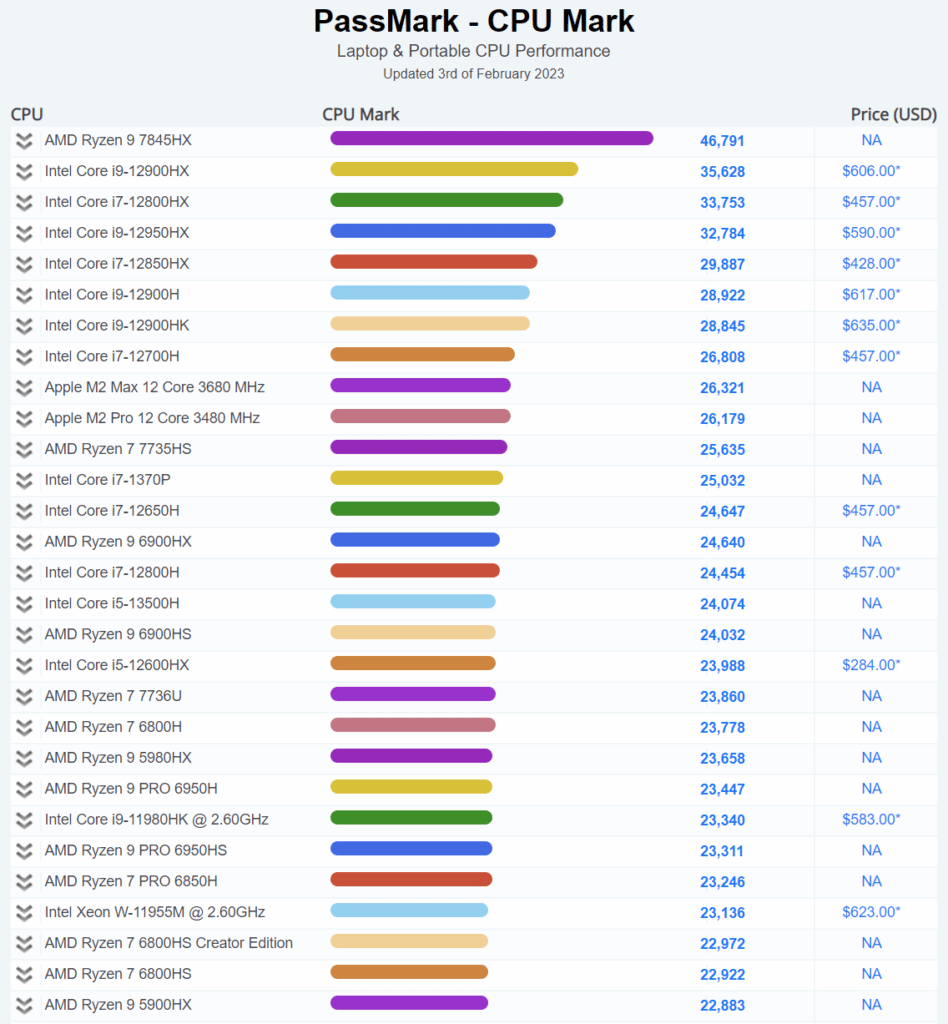 The AMD Ryzen 9 7845HX CPU has 12 cores and 24 threads according to its specs. The CPU uses 76 MB of total cache (64 L3 + 12 L2) with a base speed of 3.0 GHz and a boost rate of 5.2 GHz. The integrated Radeon 610M GPU has two compute units clocked at 2.2 GHz, while the CPU has a 55-75W+ TDP range. On the laptop platform, the CPU supports EXPO memory profiles and has a fully unlocked design.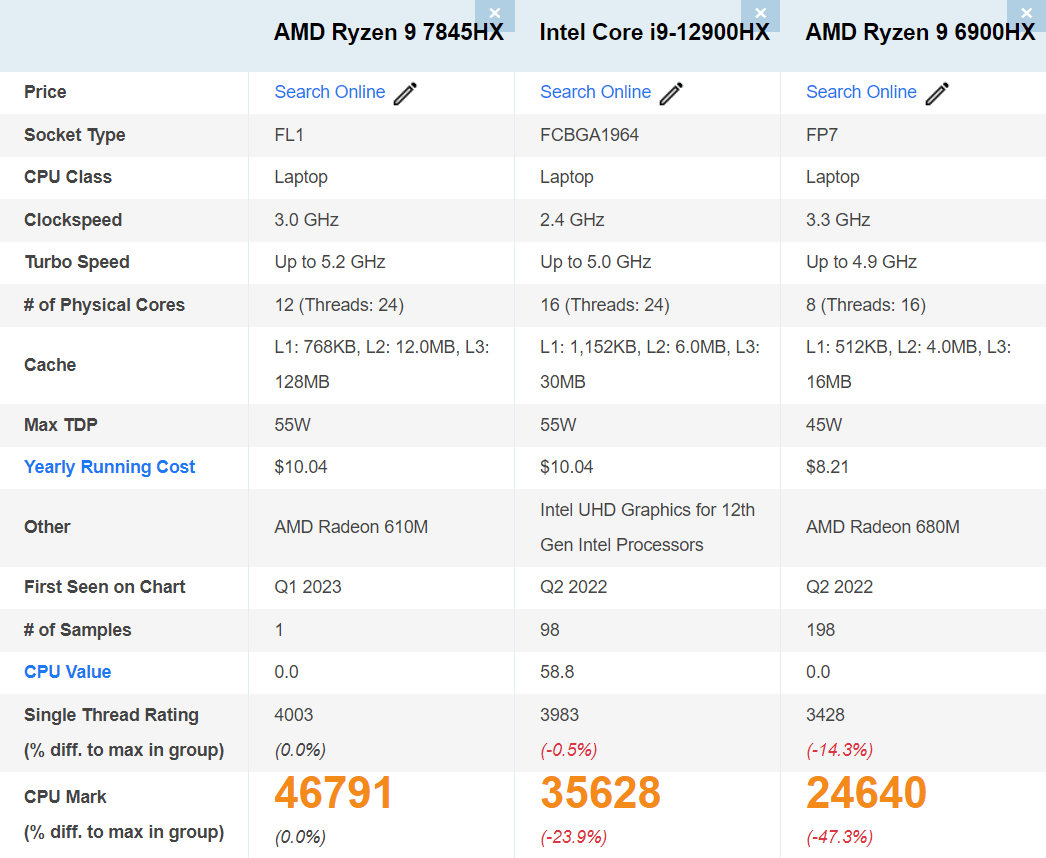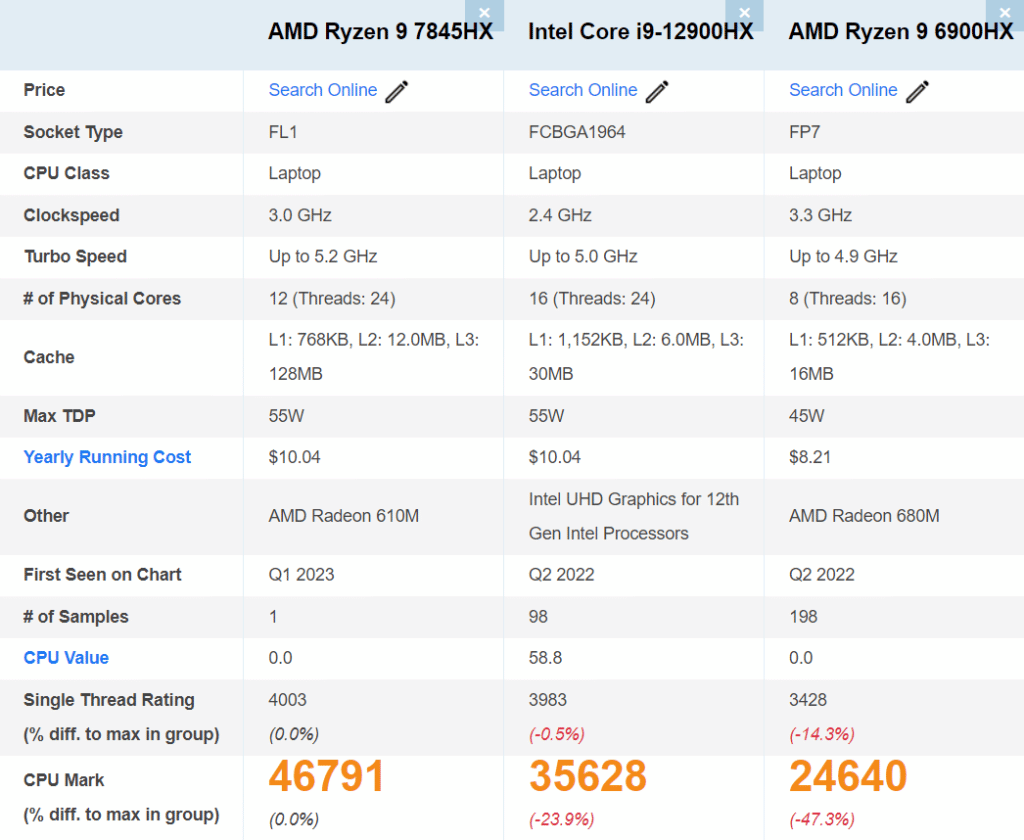 In terms of performance, the AMD Ryzen 9 7845HX "Dragon Range" CPU tops the rankings for laptop CPU performance with a score of 46,791 points. This is especially amazing given that the Alder Lake-HX processor has 16 cores and 24 threads, since it is up to 90% quicker than the fastest Rembrandt CPU, the Ryzen 9 6900HX, and up to 31% faster than the Core i9-12900HX. The performance of the Dragon Range CPU is comparable to or within 90% of that of the AMD Ryzen 9 7900X and Intel Core i7-13700K CPUs when compared to desktop components.
Source: Videocardz