The Radeon RX 7900 GRE 16 GB GPU, an exclusive RDNA 3 graphics card, has been officially released by AMD for $649 US.
The AMD Radeon RX 7900 GRE, also known as the Golden Rabbit Edition, is a brand-new RDNA 3 GPU created to compete with the NVIDIA RTX 4070. The graphics card was unveiled at ChinaJoy 2023, and AIBs like PowerColor, Sapphire, and XFX displayed their unique designs.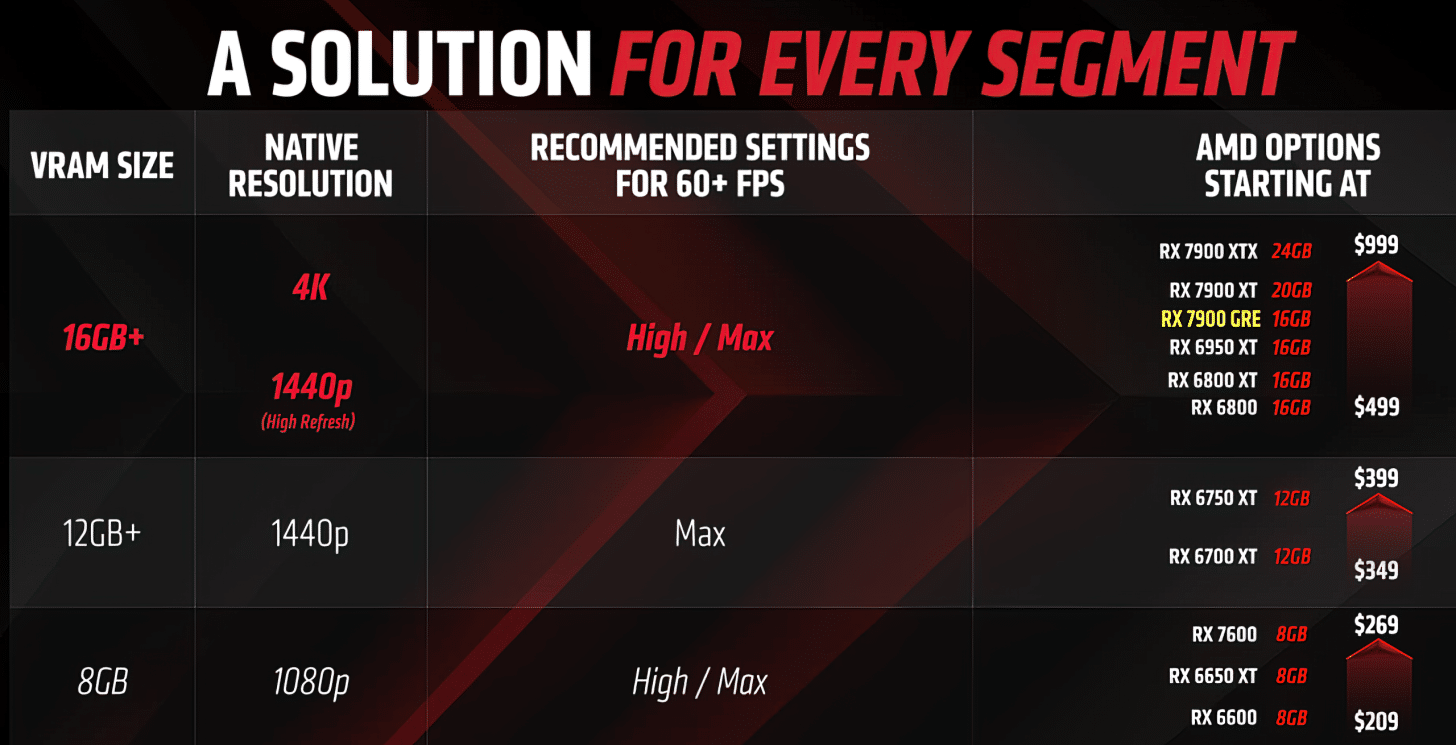 In terms of specifications, the AMD Radeon RX 7900 GRE graphics cards will have a scaled-down Navi 31 GPU with 80 RDNA 3 compute units, or 5120 stream processors, compared to the 7900 XT's 84 compute units, or 5376 stream processors, as well as a reduced memory configuration of 256 bits in addition to the aforementioned 16 GB memory. Since each of the six MCDs' bus interfaces and Infinity Cache are linked, we may anticipate 64 MB of IFC here, which is 26 MB less than the RX 7900 XT.
The card will be available for purchase for 5299 RMB ($740 US) in China and $649 US in North America. This costs $200 US less than the RX 7900 XT's $849 US MSRP and 400 RMB less than the 7900 XT's Chinese MSRP. The RTX 4070 retails for $599 US, thus the card's $649 US pricing actually makes it appear fairly competitive versus it, while bespoke variants tend to cost closer to $650 US.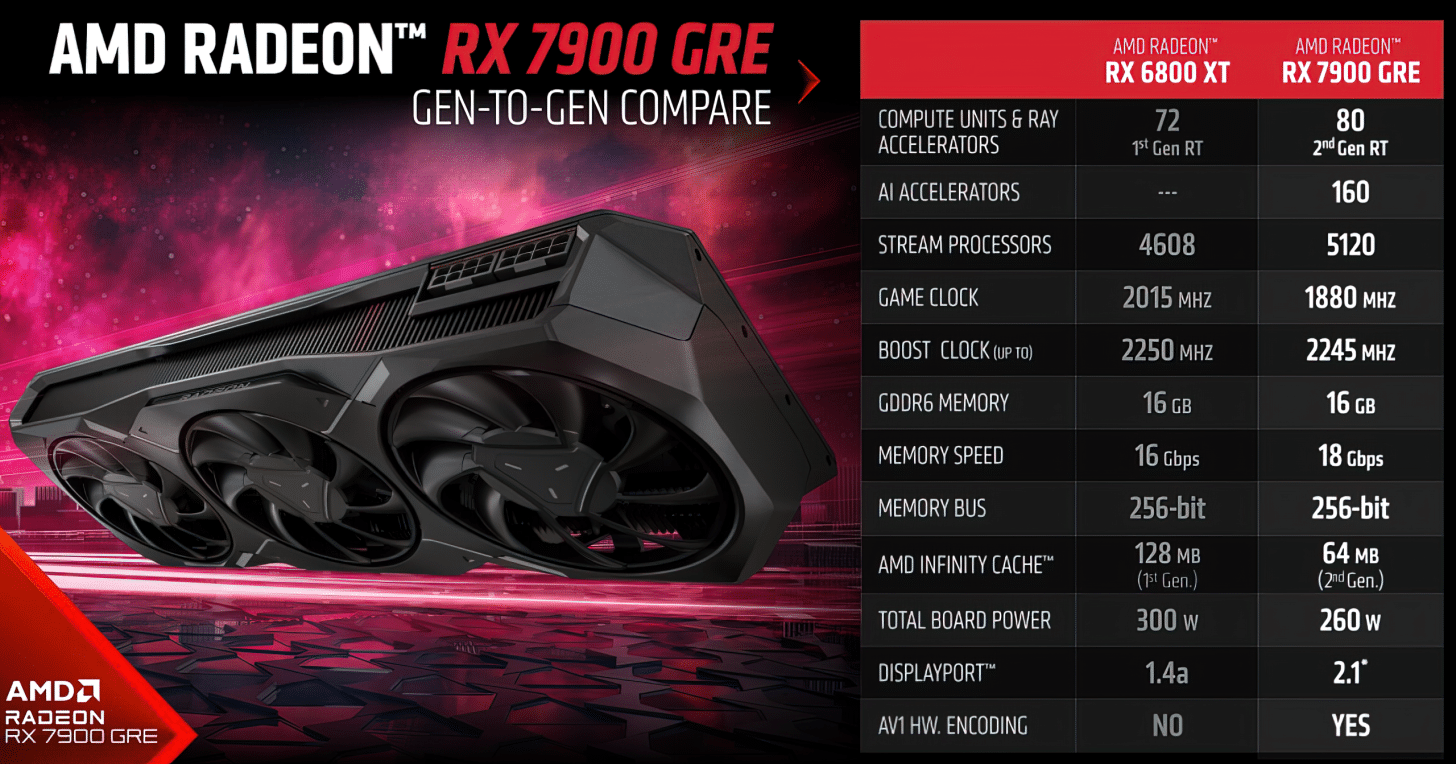 The Radeon RX 7900 GRE's performance is also documented by AMD, which tested the graphics card at 1440p maximum settings in a variety of games.
Call of Duty: Modern Warfare 2 – 136 FPS
Dead Island 2 – 154 FPS
Company of Heroes 3 – 184 FPS
Cyberpunk 2077 – 94 FPS
Star Wars: Jedi Survior – 81 FPS
Forspoken (RT) – 72 FPS
Dead Space (RT) – 76 FPS
Resident Evil 4 (RT) – 107 FPS
The Callisto Protocol – 65 FPS
Returnal (RT) – 72 FPS