Moore's Law is Dead has received brand-new images of AMD's Navi 32 GPU packaging, which houses a Navi 31 RDNA 3 GPU die.
A Forbes video that accidently revealed AMD's Navi 32 GPU showed a somewhat smaller GPU box holding the Navi 32 GCD and four MCDs. We now have updated images of the identical package, however this time the chip contains a Navi 31 GPU rather than the Navi 32 architecture.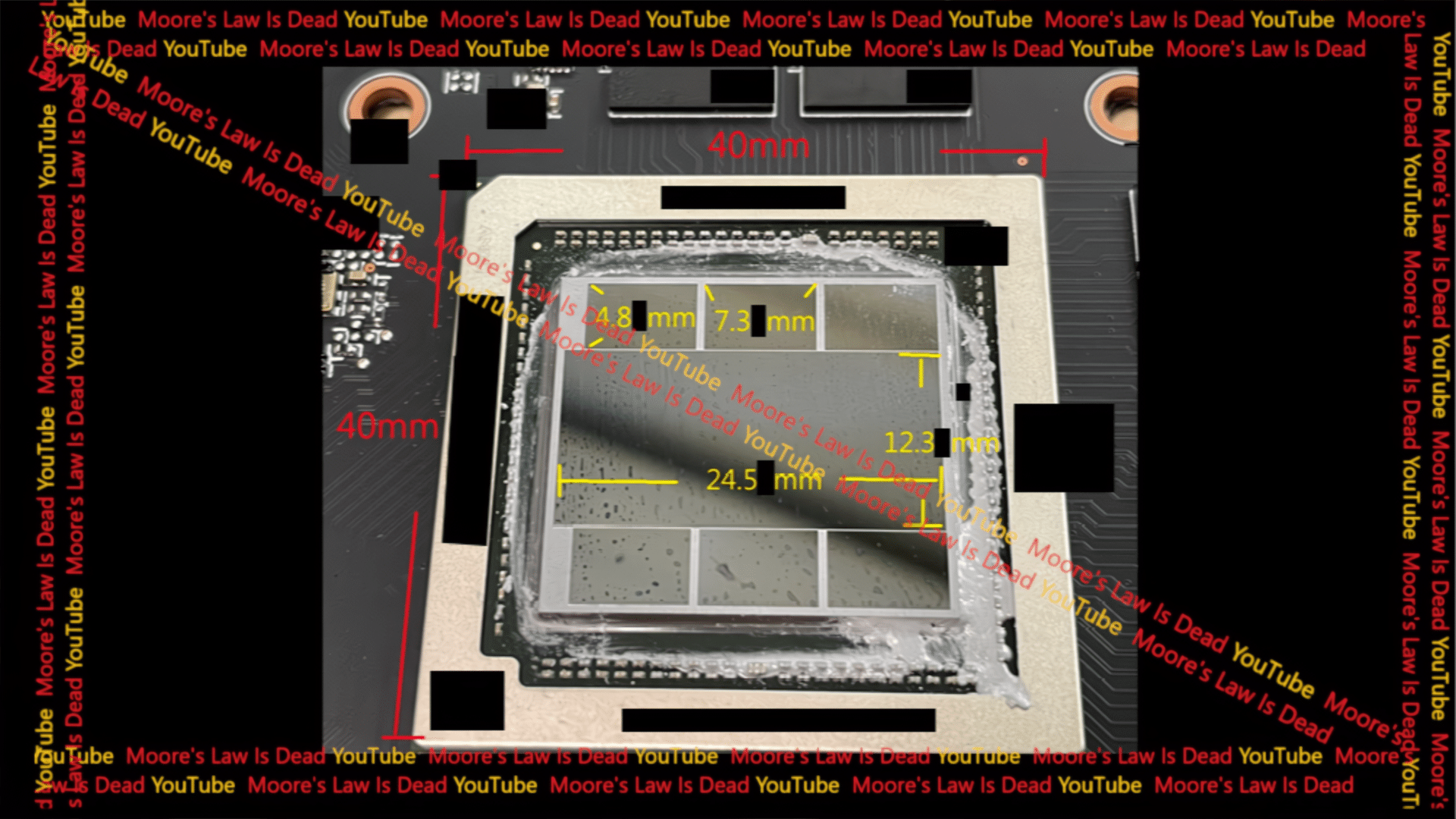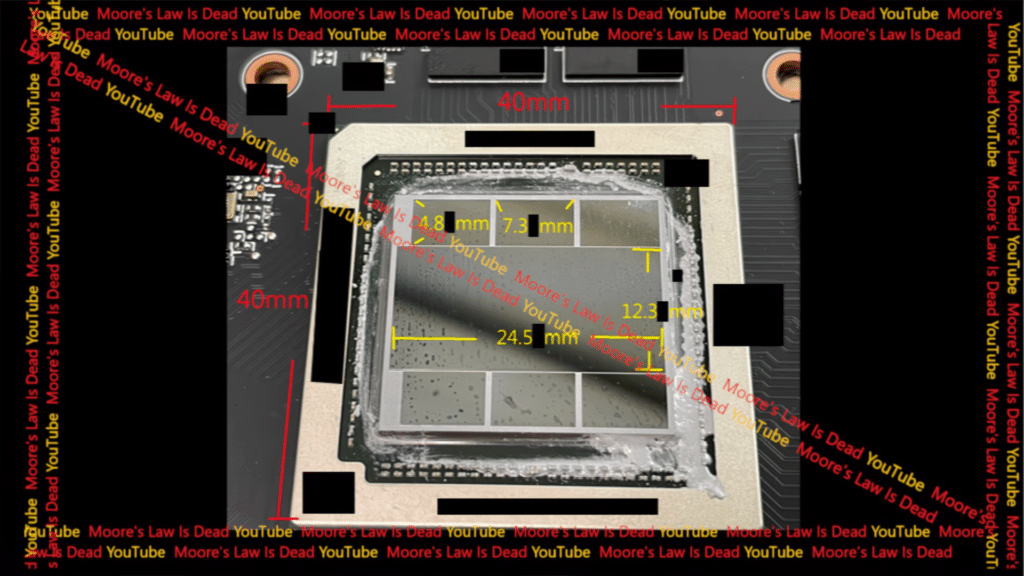 The Navi 31 GPU is housed in the same packaging as the Navi 32 GPU, as seen in a photo released by Moore's Law is Dead. The Navi 31 GCD, which has the same 304.35mm2 area as the six MCDs for a 529mm2 die size, is seen in the center. However, the key distinction is that the Navi 31 GPU is housed in a significantly smaller size than the conventional Navi 31 model, which measures 55×47.5mm2. That's a 39% decrease in package area, and we'll explain why that's so intriguing in a moment.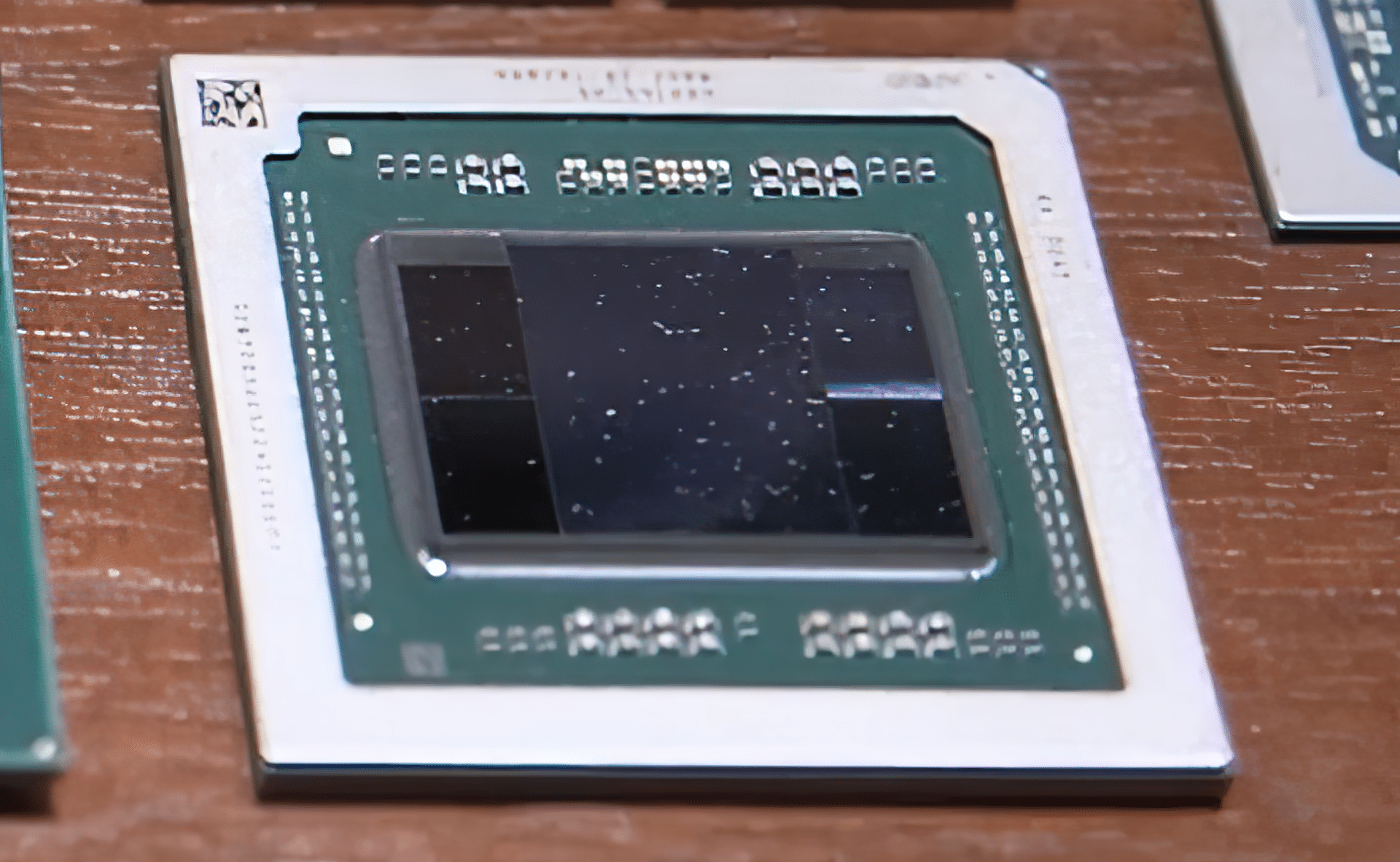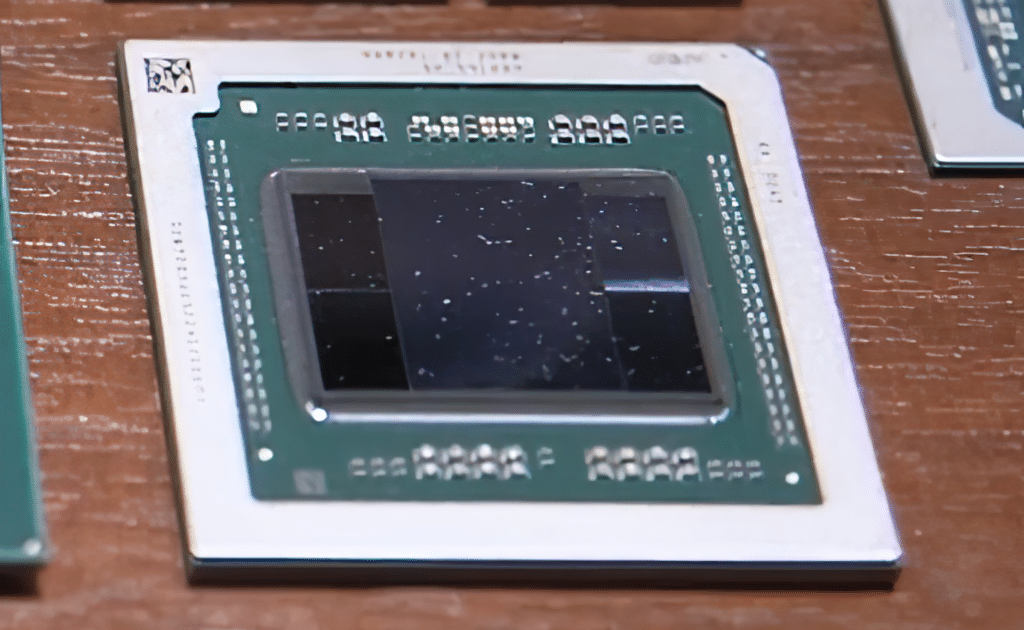 Before Navi 32 was even complete, according to MLID, AMD supplied Navi 31 RDNA 3 GPU dies in Navi 32 packaging to its partners for thermal testing. This Navi 31 GPU is actually a 256-bit bus architecture rather than the full 384-bit or even the reduced 320-bit design like the 7900 XT since the GPU also has two fake MCD dies.
The ES Radeon RX 7800 XT graphics card may be tested using the PCB, which has at least two GDDR6 memory dies. Our prediction is that the card will include at least eight GDDR6 dies, enabling a 256-bit bus interface and a 16 GB VRAM. The reason this Navi 31 package is intriguing is that a comparable die may one day be used for premium laptop GPUs.
In the high-end market, this would let AMD to compete with NVIDIA and may even make it highly competitive with the GeForce RTX 4080. While nothing is certain at this time, it would be good to see AMD return to the high-end laptop market, which NVIDIA currently dominates.
Source: Moore's Law is Dead