Online rumours about an Apple 20-inch foldable gadget have been around for a time. According to a recent story, Apple might well have started working on a 20-inch foldable display for a future MacBook Pro model.
According to The Elec, who referenced industry insiders, Apple has already started working on a 20-inch foldable display. The display will be a 20.5-inch OLED screen made by an unnamed South Korean source, to be precise. The screen would be larger than the one on the iPad Pro when folded, measuring 15.3 inches. It will be smaller than the upcoming 16-inch MacBook Pro, however.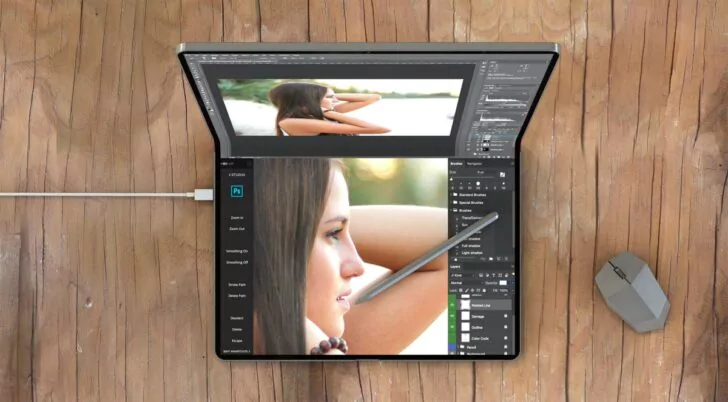 The source further states that Apple intends to release the smartphone with a 20-inch foldable display on a business scale in 2026 or 2027. But before releasing its foldable tablet, the firm would ensure that the iPad and Mac made the conversion to OLED screens. Currently, only the Apple Watch and high-end iPhone models have OLED displays; the other items all have LCD ones.
Be aware that this is not the first time Apple has provided information on a 20-inch foldable display. Since the corporation has the ultimate say, proceed with caution and consider the news with a grain of salt.