Due to the success of the recently released AirPods Pro 2, Apple has established its leadership in "True Wireless Stereo," or wireless earphones, for Q3 2022. Apple dominates the market with a double-digit percentage, while Samsung is far behind with a share that is three times lower.
According to a recent estimate from Canalys, Apple had a market share of 30.9 percent in the TWS category, with total sales of 23.8 million units for Q3 2022. Impressively, the company's AirPods Pro 2 accounted for 20% of those sales, or 4.2 million devices. Nearest rival Samsung was unable to match the technology giant's gain in market share and shipment volume compared to Q3 2021.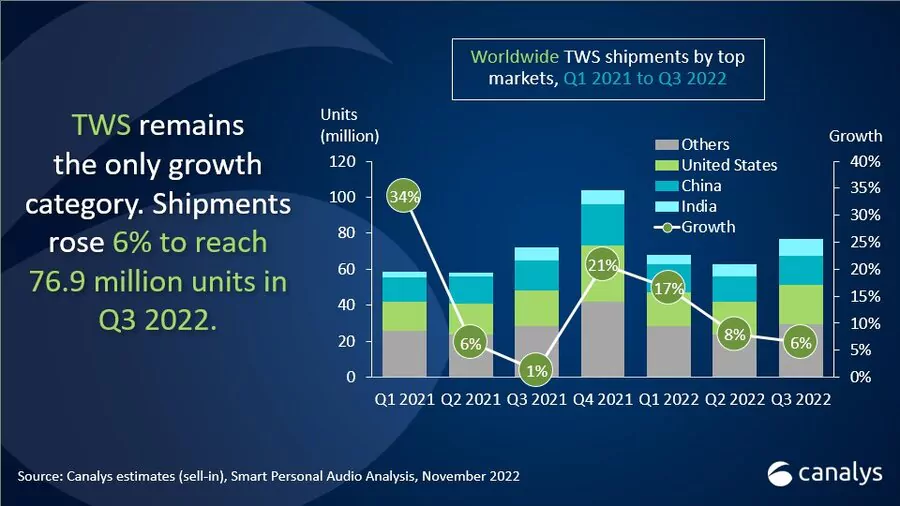 Samsung is in second place with a 9.6 percent market share, which helps to explain Apple's dominant position in this industry. In summary, Apple presently has a market share more than three times that of Samsung, which has seen its yearly growth slow by 12 percent compared to the same quarter last year. During this time, the Korean behemoth delivered 7.4 million devices.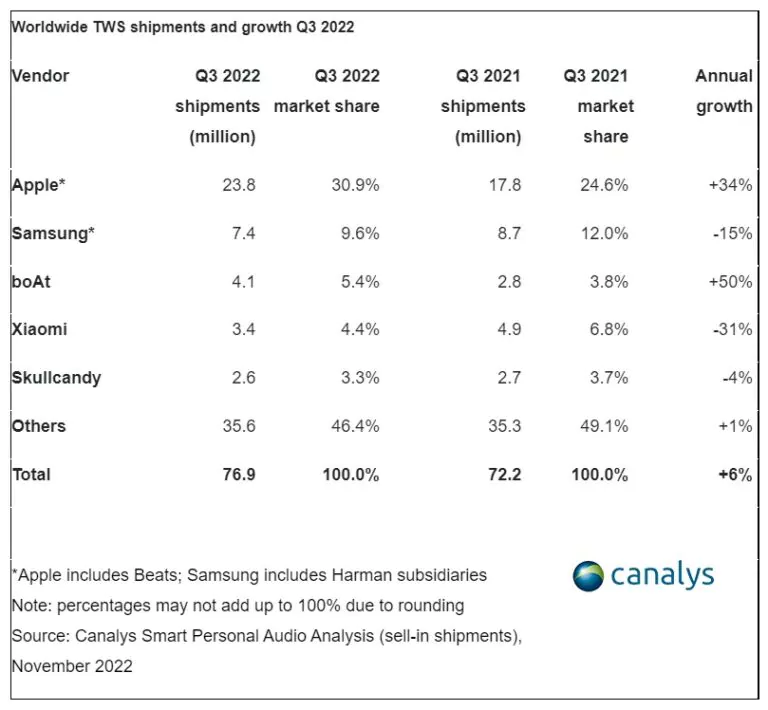 Instead of using standard wireless earphones, Apple's AirPods use specialised chips that swiftly and smoothly connect to an iPhone or iPad, eliminating any potential annoyances. The popularity of the AirPods Pro 2 is also probably due to its list of improvements and how swiftly online stores reduced its price. The AirPods Pro 2 are still available for $199.99, which is less than its MSRP, on websites like Amazon.