The second iteration of Apple's full-sized HomePod was just unveiled. Without an update, the first-generation HomePod was dropped two years ago. Apple has only been promoting the tiny HomePod mini until now. The most recent model has additional features, new sensors, and better home functions.
The most recent model is available in White and Midnight colour variants and has the same design as the first-generation device. It has a touch interface on top of an acoustically transparent mesh fabric that illuminates from end to end. The top surface of the most recent model now lights similarly to the HomePod mini, which is a significant design advancement.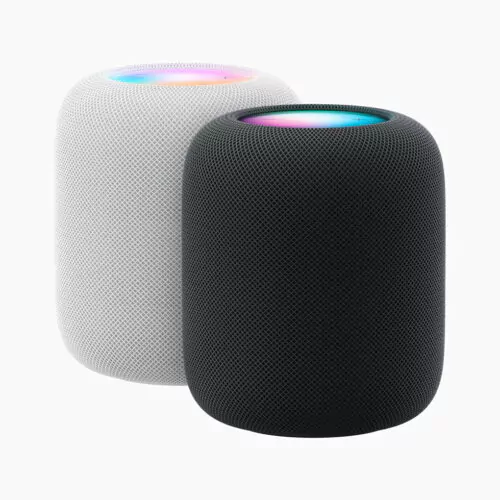 Apple claims that the midnight colour is brand-new and produced from 100% recycled mesh fabric with a color-matched power cord, despite the fact that it seems shockingly identical to the previous space grey colour choice. Regarding the technical details, the HomePod has five tweeters instead of the seven in the original HomePod. As opposed to the S5 chip in the original HomePod and the A8 chip in the HomePod mini, the new model is also powered by the S7 processor. Additionally, Apple reduced the number of microphones in the most recent model from six to four.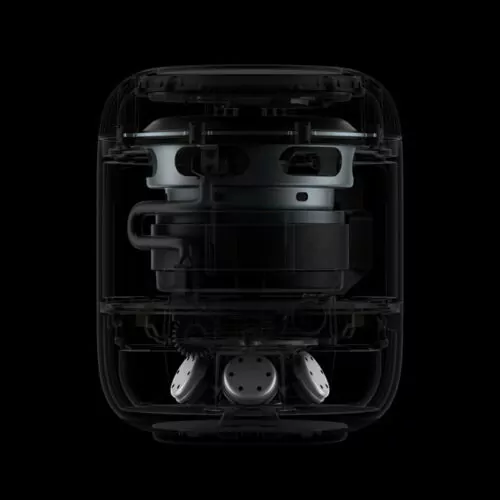 What to anticipate is that the HomePod has an emergency sound recognition feature that can recognise smoke and carbon monoxide alarms. Your iPhone would get alerts straight from the HomePod. The capability will, however, be implemented in the Spring with a software update and is not accessible at launch. A new "confirmation tone" is also included in the updated versions for accessories that do not react to the change.
In addition, the new model includes support for Matter. It may function as a hub for simple control and connect to accessories that are compatible with the new standard. New temperature and humidity sensors are also included in the HomePod. As previously stated, the new HomePod is offered by Apple's Online Store for $299.