We are in an era where the use of computers and smartphones is almost a mandatory requirement for everyone. But we know that we spend more time with our smartphones wherever we are. Smartphones also help us in tracking our physical activities and hobbies. In short, smartphones help us simplify the life process on a daily basis. Having the best free android apps will change the way you look at your smartphone forever! 
It goes without saying that Android is the current market leader in smartphone OS penetration. With 88% market share by the end of quarter 2 of 2018, you can expect to find someone with a smartphone running the OS in many regions of the world including the remotest villages.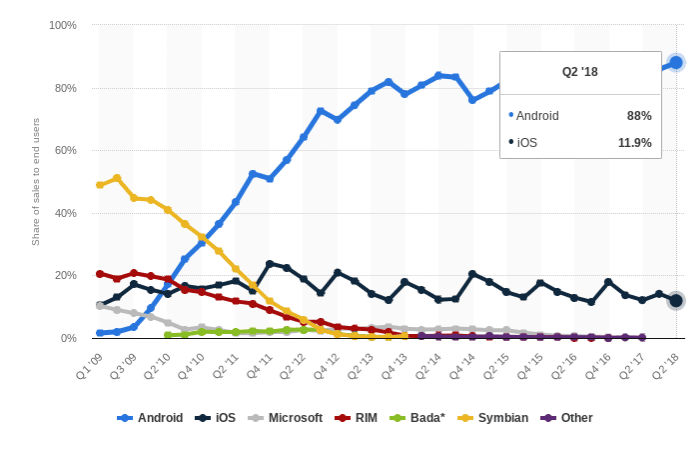 We know there are currently more than 2.6 million applications published on Google Play Store. But there are many other custom apps that are not on the Play Store. Must you install all those apps? No, and it is impossible! So, what apps are essential for every day-to-day use for Android users?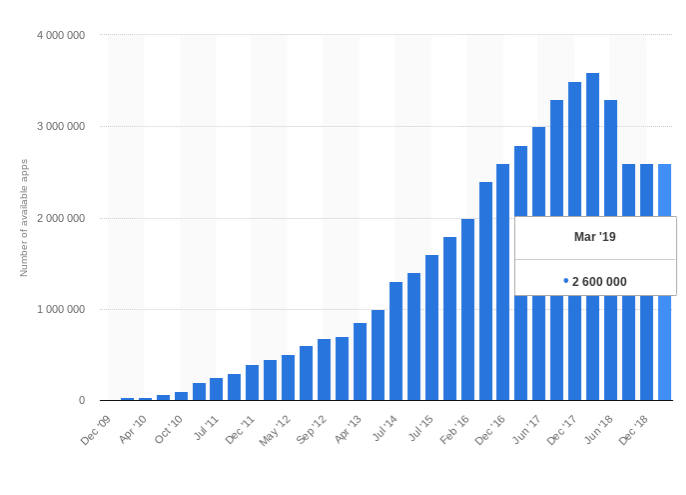 In this post, we will look at the top 10 best free android apps every user needs. And we are not talking about the applications that come with the stock ROM from Google or the phone manufacturer. And we will only address the mobile apps that you get free of charge from Play Store. Some of the apps will help to improve your device performance while others are meant for achieving various tasks.
Here is a list of the top 10 best free apps in android. You will get the official Play Store download link for each of the applications listed below.
1. Google Maps
We all go places. And our smartphones are always our travel buddies. I mean, what or who else goes with you everywhere you want to visit, even in the middle of the night, except your Android phone? Google Maps is the app you need when you are going to a city, suburb, or village.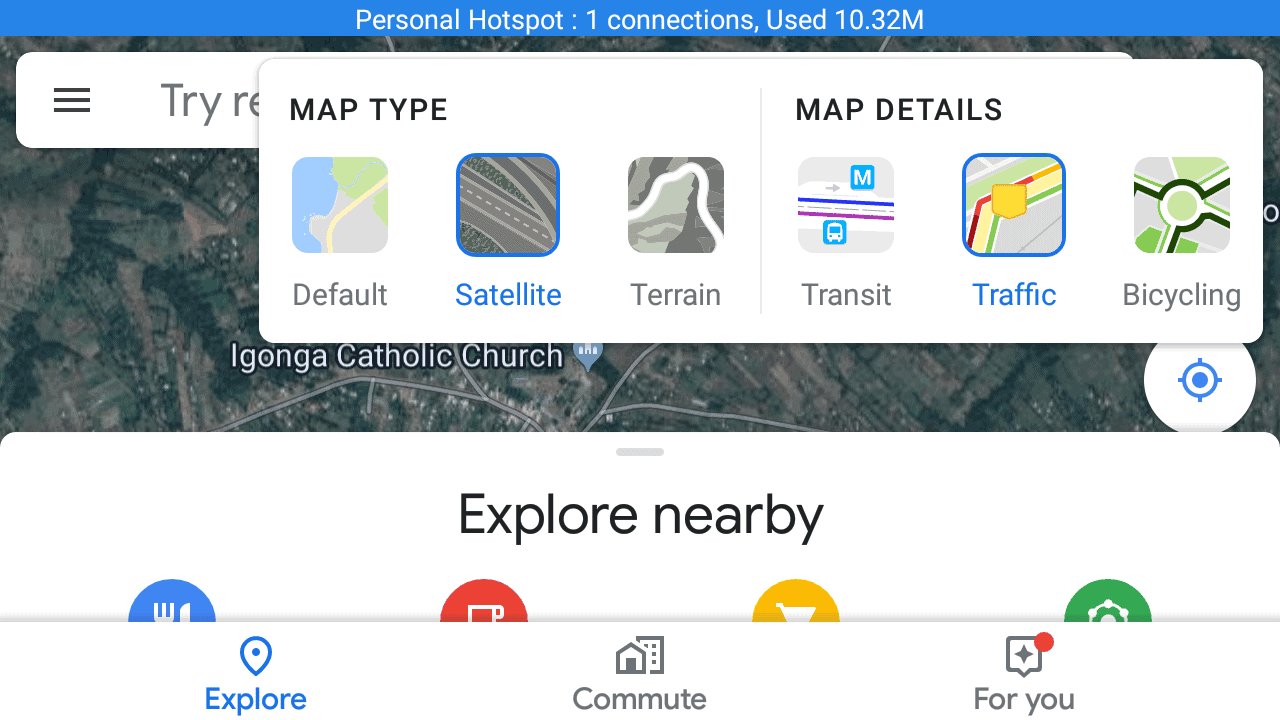 The app is developed by Google to help users across the globe to access location features and real-time updates of distances, stores, and traffic. This helps to make your journey as successful as possible. On top of that, it does not have any ads that consume users' bandwidth and space.
If you are planning to travel for a vacation or to visit a friend in another side of the city or country, then you will need to install Google Maps on your Android smartphone. You can ask it the distance remaining to your destination. Turn on the "Satellite" view to see the terrain, vegetation, and everything from an aerial view to help you find the location you want easily.
Pro Tip: If you are not always online with your Android phone, download offline maps for the region you travel often so you can access it even when you are not connected.
---
2. Mozilla Firefox
You would wonder why I did not say the default Google Chrome browser. I use Chrome 99.9% of the time I access the web on my smartphone. It is the fastest browser on Android (and, lately, on desktop as well). I also prefer Chrome on my Windows, Ubuntu, and CloudReady laptop operating systems.
So, why do we have Firefox on this list? Because of YouTube! We all listen to some sort of music. Regardless of whether you enjoy listening to narratives, Sermons, or you enjoy some soothing music, you will find YouTube to be your perfect place to access all forms of content you need.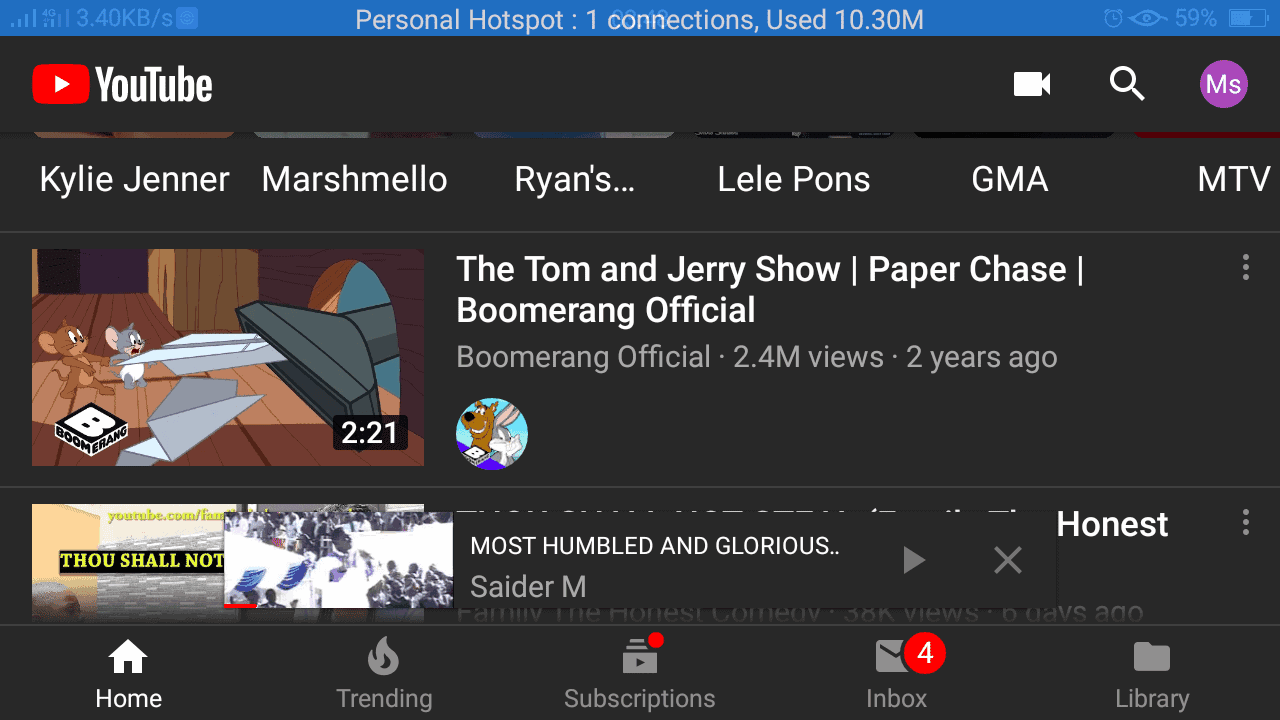 But the disadvantage with the native YouTube app is that when you are watching a video, you cannot turn off the screen. And you cannot always keep the screen awake if you have no need for the pictures. We love listening to music while working. It is, therefore, ideal to turn off the screen and still play the audio from YouTube. Firefox is the solution for this necessity on Android.
---
3. Gboard (Google's Typing Keyboard)
Some of the recent smartphones come with Gboard as the default keyboard installed. But many device manufacturers over-customize the OS and add lots of junk before pushing their product to the marketing. They also remove the default and necessary apps like the keyboard from the stock ROM. To say it is irritating is an understatement!
Enough of quarreling. I find Gboard clean and well organized. It gives me a beautiful interface for typing on Android, and I can customize the look to suit my taste. The available Gboard settings allow you to make your writing awesome and hassle-free.
With an integrated personal dictionary, Gboard can remember the words you type so that the next time it does not have to correct them automatically even if you are writing in another language.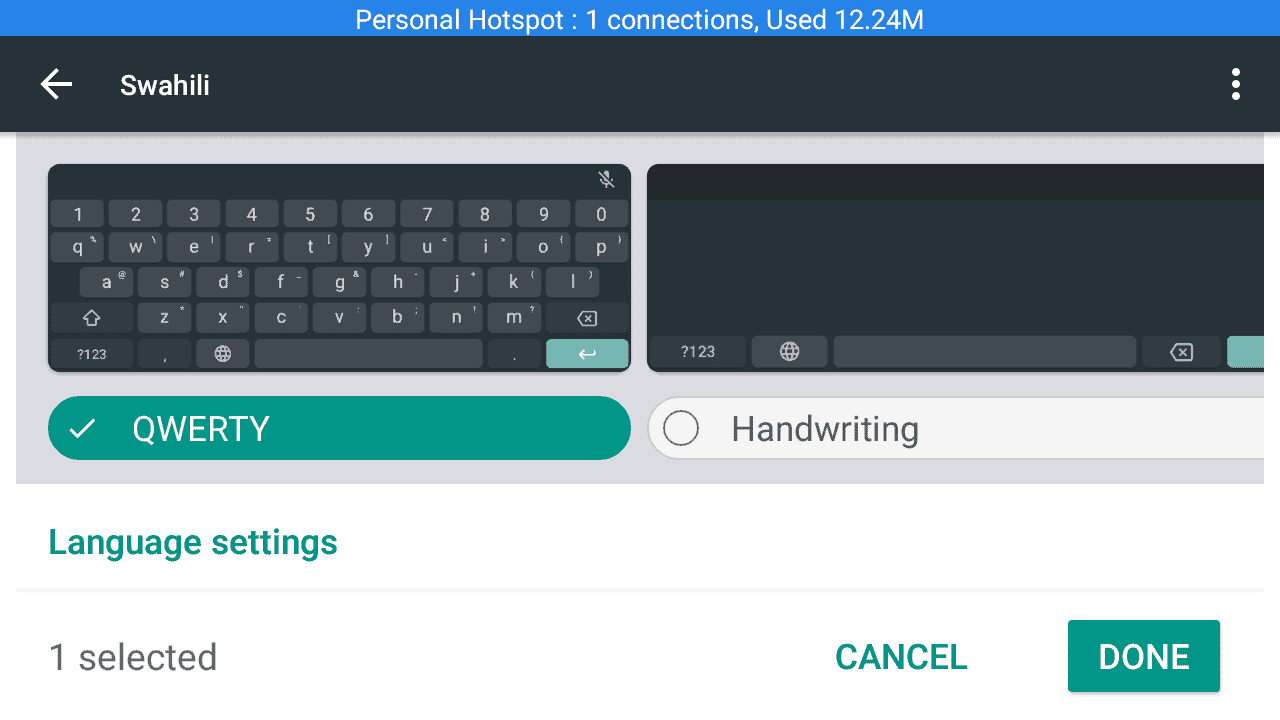 Gboard supports many languages. You can choose whatever language you are writing in, and the text correction or typing suggestions will work in that language. With multilingual feature activated, you can type in two or more languages and Google keyboard will automatically identify them to enhance your writing.
---
4. Files by Google
I know you already have a file manager on your phone. But it is not as intuitive as Files by Google. And do not start asking me why I prefer Google products. There are, of course, other apps from various publishers that I use on my Android phone. How else will you achieve everything about managing files if not by Files by Google?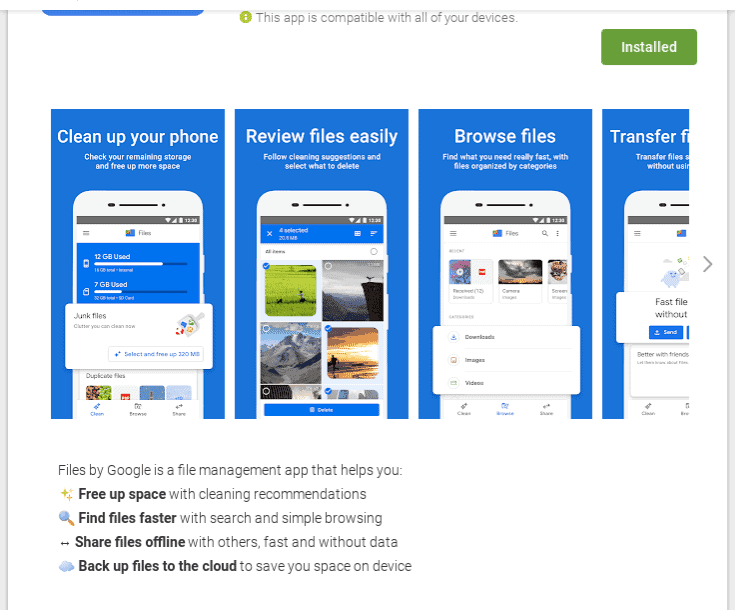 The app allows you to minimize the device storage usage by removing duplicate content from the device (upon your approval). You can also back up your data to Google Drive and clear up phone storage. Your files will be safe and with private access to your signed-in account.
Nothing is better than a file manager that can help you directly search for the files you want by name and share them with friends on the fly. This application allows you to share (large) files with friends by connecting with the other devices using wireless network technology. No data consumption to facilitate the file transfer process, this is why it's on our list for the best free android apps.
---
5. Grammarly
Who does not type notes on their Android phones? Or you, at the least, send messages by SMS, email, or online communities. I usually feel embarrassed when I send a text with typos or grammatical mistakes. Or is it because I am a writer? I think it has become official for me to show professionalism with every chunk of text I write.
Grammarly is the only application you can install on your phone to write error-free messages. It is basically a keyboard that helps you write in any app following writing standards for various versions of English (currently supporting American, British, Canadian, and Australian).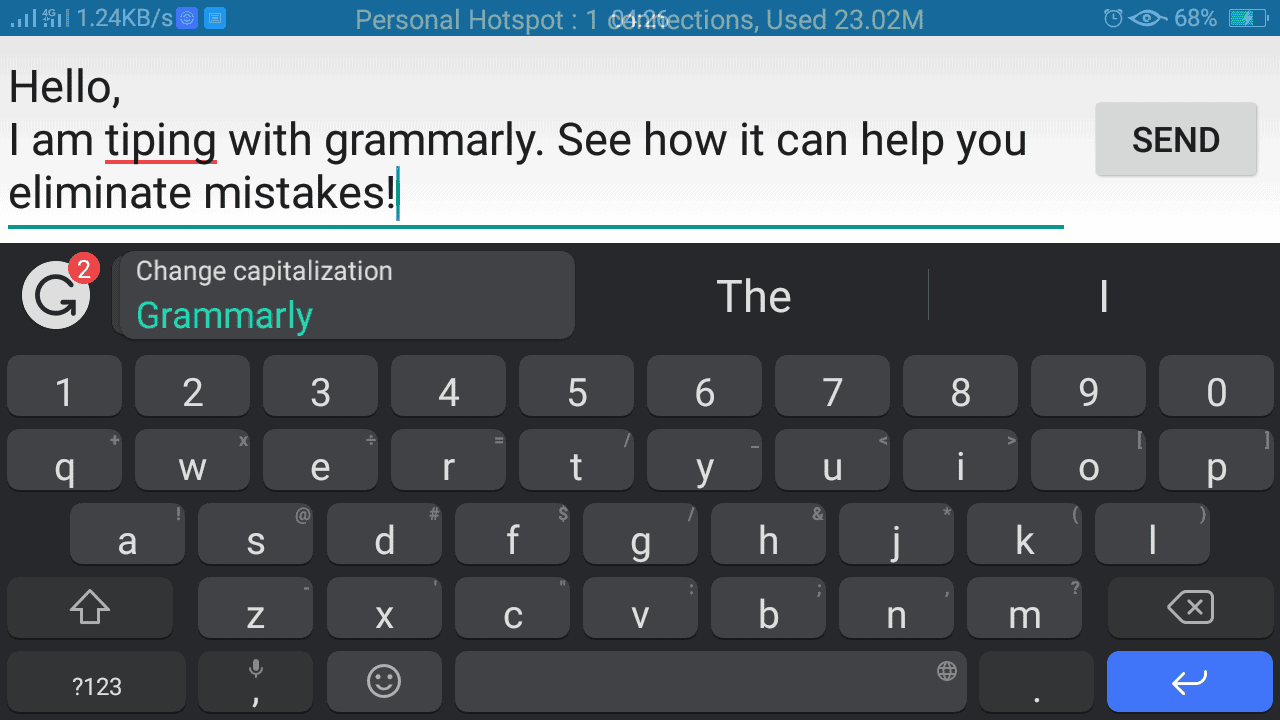 You will need to create an account on Grammarly.com to use this keyboard. The free version of Grammarly is sufficient for most writers to ensure their text is correct to send to dignified individuals or colleagues. Professionals who need to correct their writing on the PC can visit the Grammarly website to check their text. You can also install the native app for Windows and Mac.
The personal dictionary on Grammarly helps you to store some personalized words or words you may use often that do not appear in the English dictionary. As a writer, I have many brand names and words we use in tech in my dictionary.
---
6. Super Backup
Nobody wants to lose their information without warning. And here is the warning – you are about to lose your phone or format it and lose access to your personal data. I was kidding right there! But you really need to ensure that your data is safe before anything like that happens.
Super Backup is an Android backup app aimed at giving you the peace of mind by ensuring all your device information is safe. You can back up your call history, contacts, messages, calendar, bookmarks, and applications. Rooting your device is necessary to create a backup of your app data. There is also an option to install another app if you want to encrypt and back up your photos and videos, too.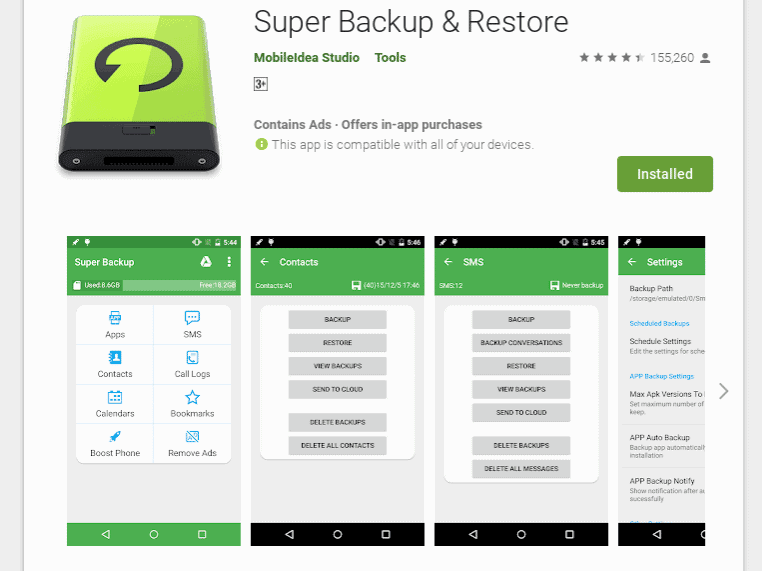 You can back up your information both to a local directory (like a memory card) and cloud (Google Drive). The reason I like this app is that you can schedule automated backups to save your information on Google Drive and access them any time you may need them. But you cannot create a backup of apps on Google Drive.
Click here to learn how to back up your hard drive on any PC.
---
7. Xender
Do you have a long video that you want to send to your friend in a few seconds? Maybe it is 13 GiB and you have no time to wait and copy it over to their storage device? Then Xender is your app. With Xender, you can share files to other users without the need for an internet connection.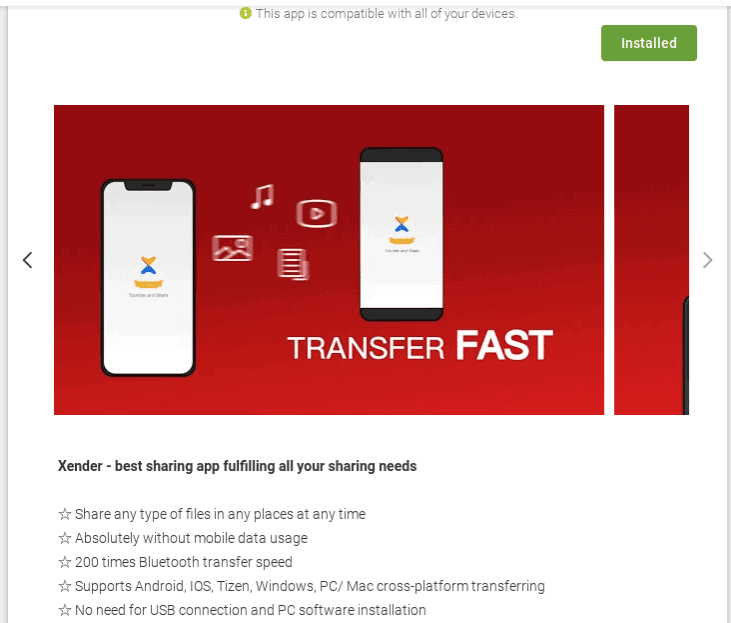 This app is supported on Android, Windows, iOS, and Tizen. You can also send files to and from your PC using Xender on your Android device without the need for cables and software installation. Xender also makes sending files much faster than Bluetooth technology. It even beats writing by data cable or USB card readers.
Xender is the best free android apps for sending large files directly to other devices because it supports cross-platform transfers. In their recent updates, Xender decided to eliminate ads without charging a penny for it. I also found out that I can pair my device using Xender with a person using Flash Share.
---
8. Google Translate
How many languages are in the world? I am not sure. But we can ask Google. However, we cannot speak all the languages. Even if you were to master different languages, you cannot do more than a few.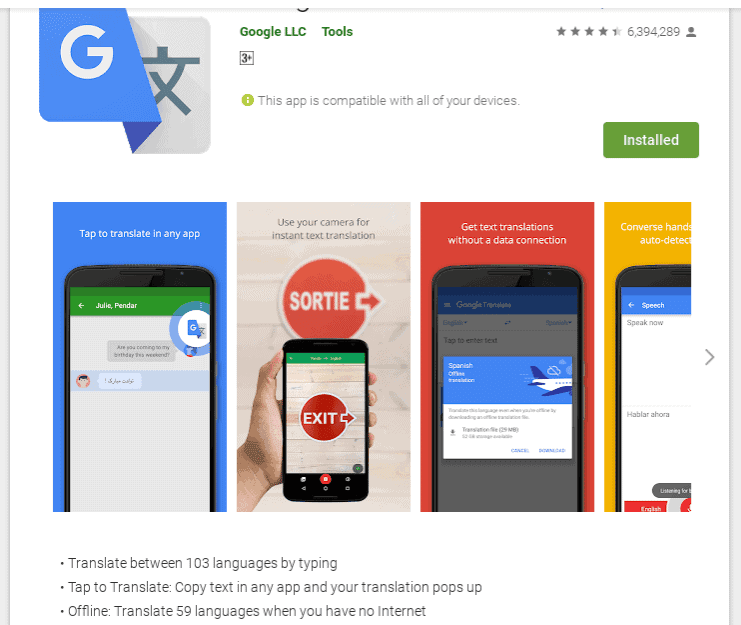 Whether you want to find out what something is called in another language or you want to translate text, Google Translate is your friend. The app allows you to translate words, phrases, passages, and content in many languages. It supports various forms to give you the best results, if you are looking for the best free android apps for translation then we can guarantee this is the best!
Typing – 103 languages supported.

Camera (hover your phone camera over text) – translates 38 languages.

Handwriting. If you do not want to type, you can draw characters and translate your text in 93 languages.

Conversation mode – 32 languages with speech feedback.

No internet? Use the offline mode to translate between 59 languages.
---
9. Unseen Gallery
Our devices contain a huge amount of junk. The trash content includes offline website page content, application caches, and old bookmarks and file thumbnails. Unseen Gallery helps you to find any hidden images on your phone that do not appear on your file manager.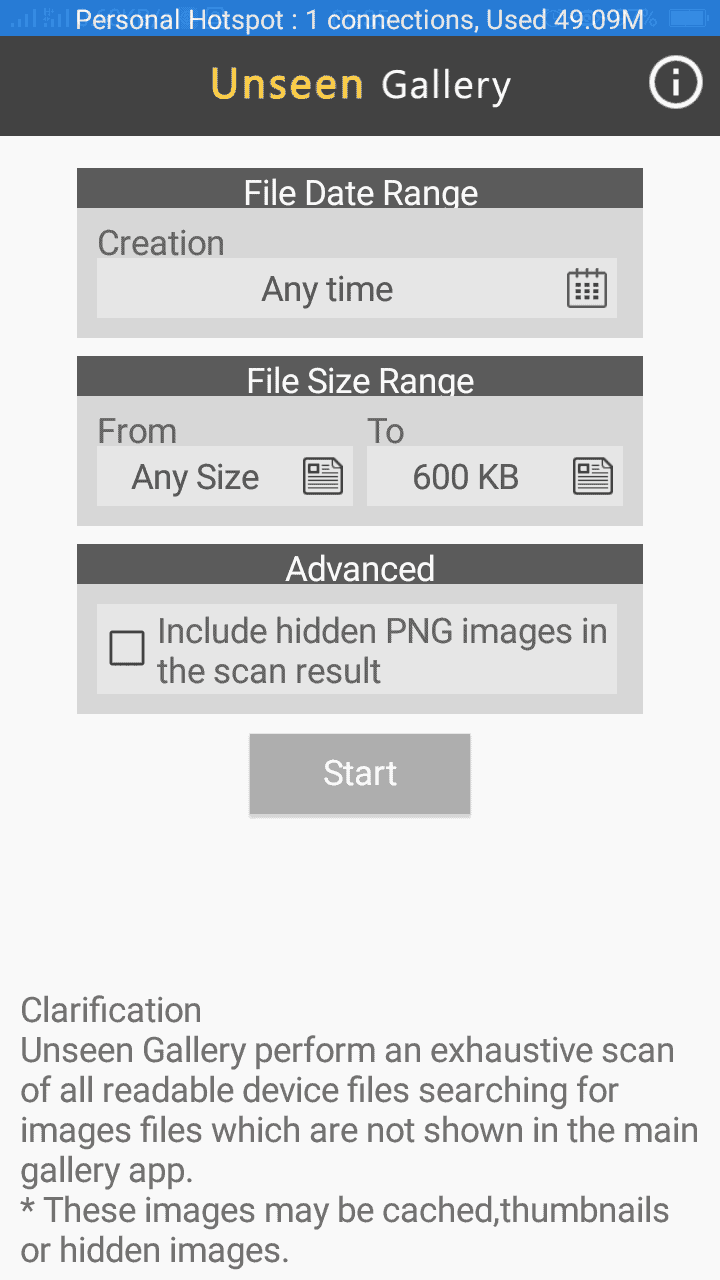 With the app, you can filter the files you want to find in the hidden content. Filtering can be by file size so that you can ignore tiny or large files. This can be useful if you are hiding large files by intention. Another reason to like this app is that it does not have annoying ads.
It also displays files hidden by apps like WhatsApp, Telegram, etc. Delete the files you find to create more space on your device. You can also use this app to restore deleted images if the thumbnail cache has not been cleared.
---
10. Dictionary.com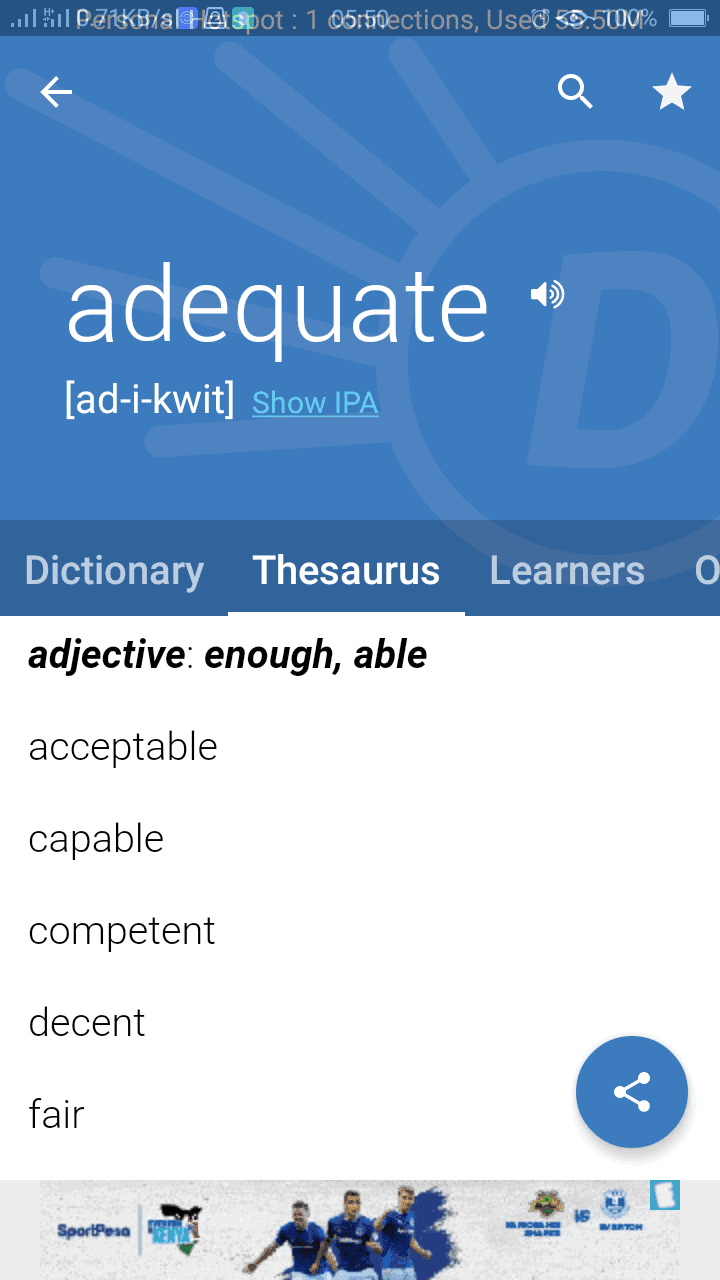 Wait! Not only teachers and writers need to know the meaning of words. Dictionary.com is an app suitable for English learners. It also helps anybody (including readers of this article) to quickly find the meaning of a word. The app also gives you synonyms (Thesaurus.com on the web) of various words. You need an active internet connection to use the app.
In Summary
There are many apps on the Google Play Store for Android users. The list contains essential apps anybody can use to make their life easier with their Android devices. We would like to know what you think about the list. You may have a better suggestion or better alternatives for accomplishing basic tasks. Let us know what you think the best free apps in android and why you think everybody should use it.