Do you have your rifle? Good. Is it loaded? Great. How about your boots, are they strapped really tight? Fantastic. Now grab your helmet because the battle begins in 3, 2, 1, here we go! Bullets rain all around you. Bombs explode with earth-shaking rumbles. Soldiers yell in pain and terror. You squint through your sights and flood the path ahead with a stream of bullets. You are at war! Thanks to Call of Duty and Battlefield, gamers can experience the gritty reality of battle from the comfort of their homes. Developed by Infinity Ward and DICE respectively, these titles are filled with cinematic battle scenes, deadly weapons, intriguing characters and plots straight out of human history. While both games will have you at the edge of your seat in excitement, they have spawned a global debate of epic proportions. Call of Duty vs Battlefield: Which is the Best War Game? We seek to settle this dispute, once and for all.
A deep dive into the origins of Call of Duty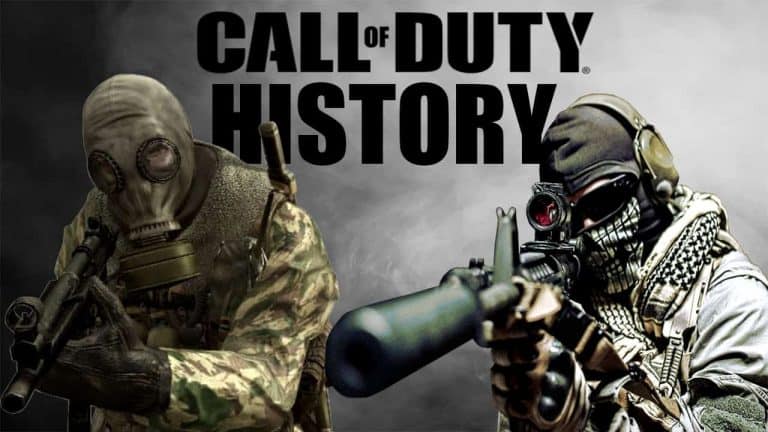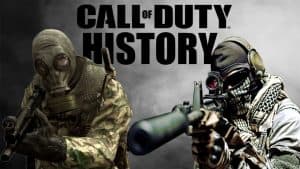 For more than 15 years, Call of Duty has brought the carnage of war to living rooms, bedrooms and gaming arcades all over the globe. Due to its realism, intrigue, geopolitics and character development, Call of Duty is often touted as the industry standard for First Person Shooter war games. Here is its rich history.
Call of Duty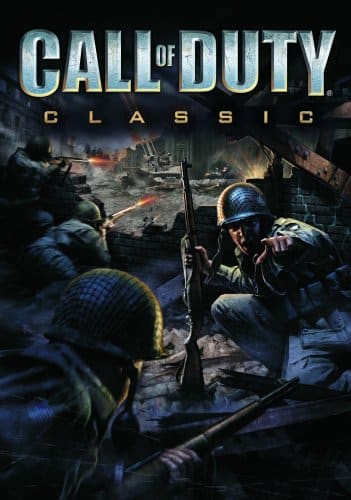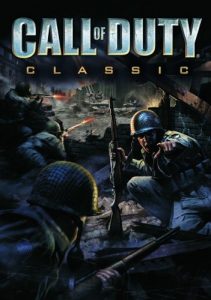 After parting ways with 2015 Inc, the dynamic Infinity Ward team went back to the drawing board. By flexing their collective talent and skill, they created Call of Duty. The game was developed for PC and Mac computers. On completion, it was published by Activision and released on October 23rd 2003. It was the very first title in this legendary series. Right from the get-go, Call of Duty introduced an experience previously unseen anywhere in the world of gaming.
It perfected the First-Person Shooter perspective and introduced multiple characters that were equally playable. A fan favorite, Captain Price made his debut in this game. Call of Duty also revealed cinematic set-pieces and a plethora of Allied Non-Player Characters (NPCs) who battle beside you against the Nazis. An amazing feature which was introduced in Call of Duty is the sensory distortion that you suffer if a bomb detonates in your vicinity. Gamers around the globe were ecstatic at the realism brought by Call of Duty. Little did they know that much more was going to come.
Call of Duty: Finest Hour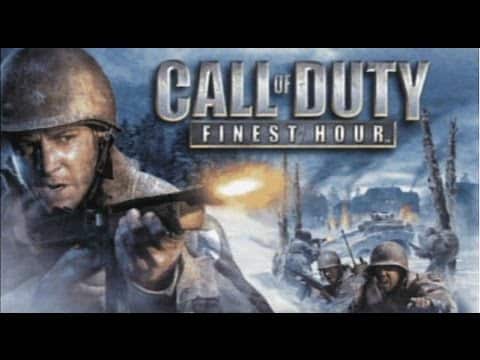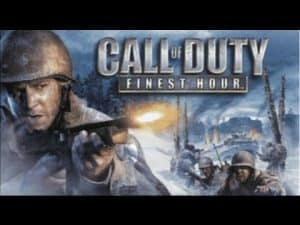 Depicting the final battles of World War 2, Call of Duty: Finest Hour represented a step forward for this game franchise. It was developed by Infinity Ward in conjunction with Spark Unlimited and released on November 16th 2004. This game introduced multiplayer capability. Gamers were pleased to have 32 player LAN flexibility and 16 online player groups. While earlier titles were released specifically for PC, Call of Duty: Finest Hour was released for all computer versions, PS2, Xbox and Gamecube console systems.
Call of Duty 2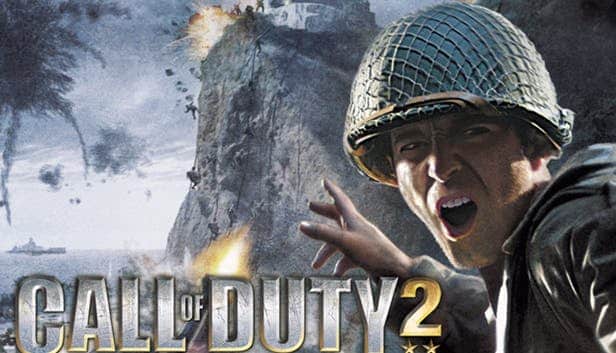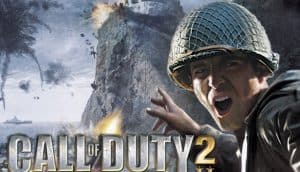 The Second World War came back to center stage in Call of Duty 2. Released on October 25th 2005, this game depicts the battles of El Alamein and Stalingrad. It concludes with a dramatic push into Berlin, Germany. An innovative characteristic in Call of Duty 2 was the regenerating health system. It replaced the health packs that had featured prominently in previous titles. Furthermore, Call of Duty 2 impressed gamers from all over the world with its expanded map releases. Players got the chance to control multiple characters and experience a snappy kickback from their rifles. With 2 million copies sold and full support for all gaming systems, Call of Duty 2 was a roaring success.
Call of Duty 2: The Big Red One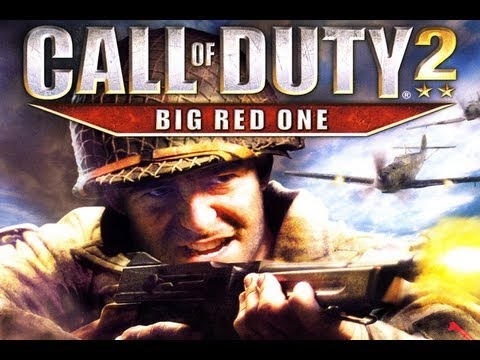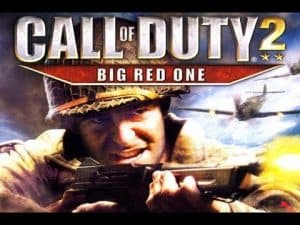 Released exclusively for game consoles, Call of Duty 2: The Big Red One brought gamers much closer to the battles of World War 2. Throughout the game, you can engage and interact with the members of the 1st Infantry Division. Call of Duty 2: The Big Red One follows their struggles and victories in battles waged throughout Africa and the Mediterranean. The game had stunning graphics and star voiceover from actors in the Band of Brothers TV show.
Call of Duty 3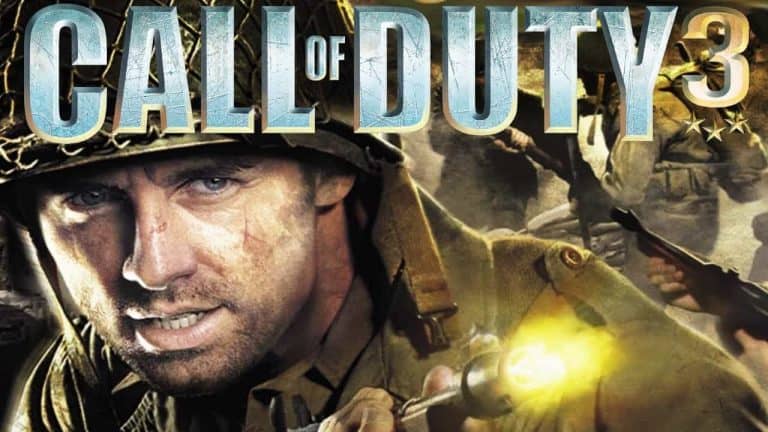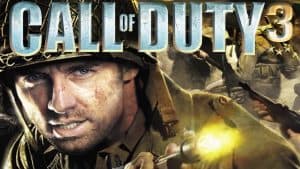 For the first time in Call of Duty, an international force assembled on the digital frontier. Call of Duty 3 featured armed forces from the United States, Britain, Canada and Poland as they pushed back the Axis Forces throughout France. The excitement was ramped up by having more soldier capacity in every map of the game. This enhanced the multiplayer experience by a huge margin! Best of all, players could now commandeer a vast array of vehicles ranging from trucks, jeeps and everyone's favorite, tanks! Developed by Treyarch in 2006, Call of Duty 3 was immensely impressive because the console game was developed in only 8 months! More than 6.4 million copies of the game were sold for both PC and game consoles. This cemented the franchise as a real contender in the gaming industry!
Call of Duty: Roads to Victory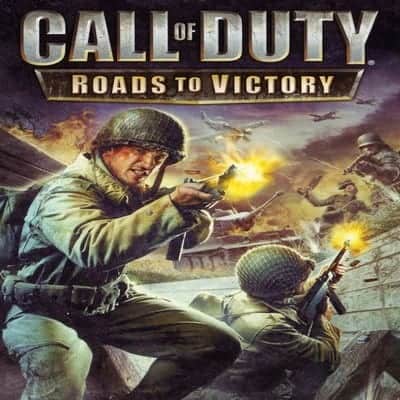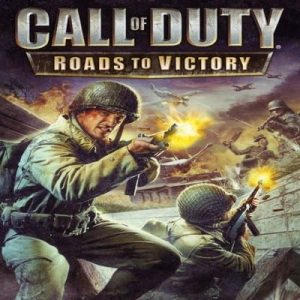 Always adapting to fit the latest technologies, the Call of Duty franchise created a title for the Sony PlayStation Portable (PSP). Call of Duty: Roads to Victory was specifically designed for this handheld console. Released in 2007, the game featured simplified controls and graphics adapted for a smaller screen. The characteristic inter-governmental fighting forces are included in the game. With the controls at your fingertips, you can effectively manipulate British, American and Canadian troops throughout the latter arenas of World War 2. Capable of multiplayer in a Local Area Network (LAN) environment, Call of Duty: Roads to Victory was a refreshing take on this war game.
Call of Duty 4: Modern Warfare
In every revolution, there's a point when a spark blazes into a raging fire. Call of Duty 4: Modern Warfare was this spark for Infinity Ward. Released on November 7th 2007, this game took the battle from World War 2 to 2011. Its events take place in the Middle East and Russia. Gamers battle against terrorist cells and a Russian ultranationalist despot.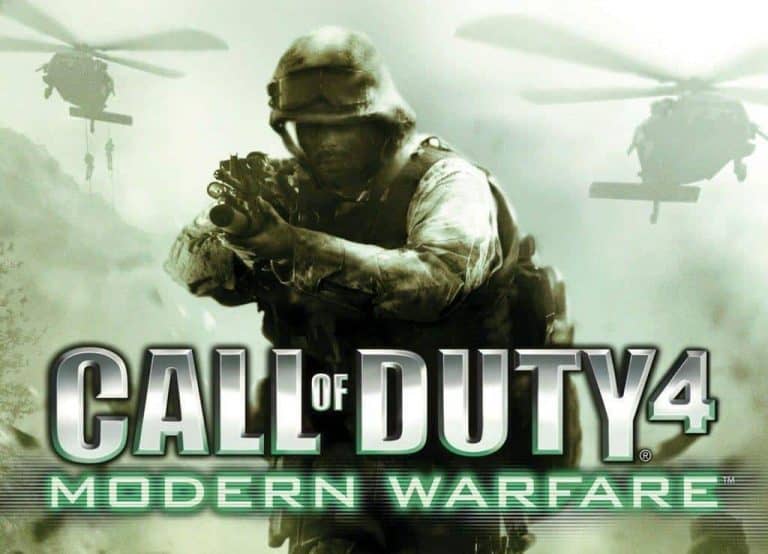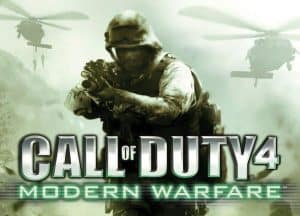 In Call of Duty 4: Modern Warfare, players have a chance to view the game narrative through the eyes of two different characters. They are Sergeant John "Soap" MacTavish and Captain John Price from the British Special Air Service (SAS). They are accompanied by a team of international operators throughout the game.
Infinity Ward introduced exciting, new innovations in Call of Duty 4: Modern Warfare. They include High Definition (HD) graphics, bullet penetration, flying aircrafts, weapon attachments and perk mechanisms among others. Through Call of Duty 4: Modern Warfare, Infinity Ward introduced a next generation First-Person Shooter that sold 17 million copies!
Call of Duty: World at War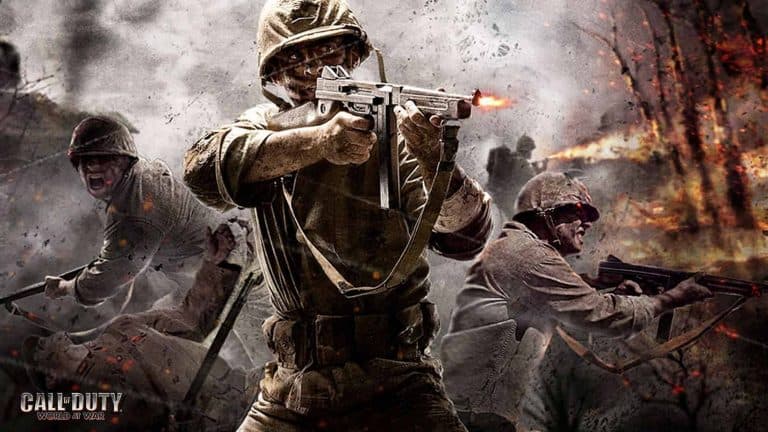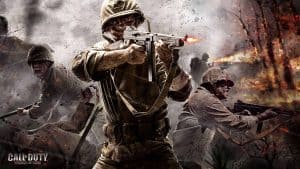 A dedicated fan of the Call of Duty series will notice that the developers love exploring the various theaters of war in World War 2. Unsurprisingly, they granted gamers across the globe a treat with Call of Duty: World at War. Released in 2008, this game explores the explosive activity within the Pacific Theatre of the Second World War. You get to play as a soldier in the Allied forces marching towards victory on the Eastern Front. To keep the WW2 narrative fresh, Infinity Ward took a darker and bloodier approach. This delivered a gory, authentic feel throughout gameplay! The realism of the game spurred sales of 15 million copies and was the icing on the WW2 cake.
Call of Duty: Modern Warfare 2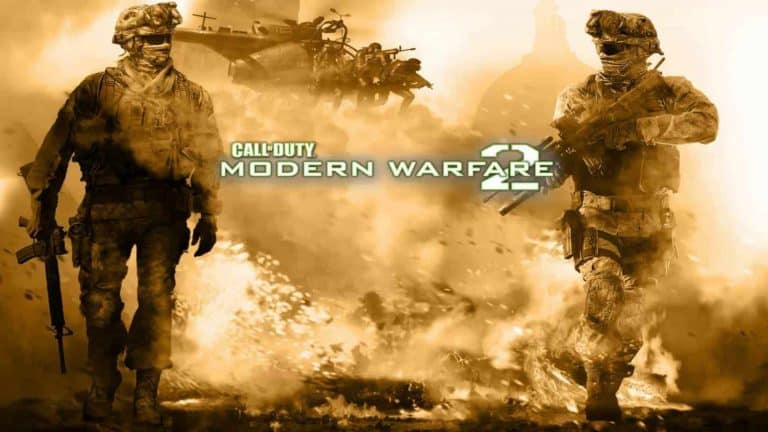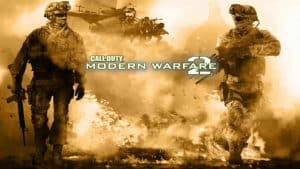 Always transporting gamers to various corners of the globe, Call of Duty: Modern Warfare 2 takes the action to the good old USA! The storyline of Modern Warfare continues in this game which was released on November 10th 2009. The Russian ultranationalist bad guy Makarov takes his campaign of terror Westward. It is your job to stop him dead in his tracks!
This multiplayer game facilitates gamers with special features such as Pro Perks, killstreak points and scene-specific narratives. Call of Duty: Modern Warfare 2 delivers numerous armed bloodbaths for gamers to enjoy. The combination of modern weapons, highly developed characters and advanced multiplayer capability helped Call of Duty Modern Warfare 2 to sell 20 million copies.
Call of Duty: Black Ops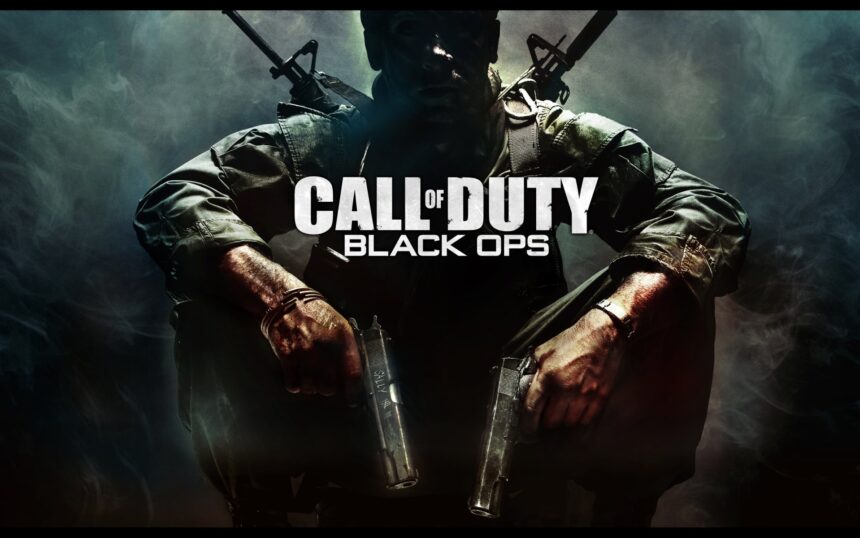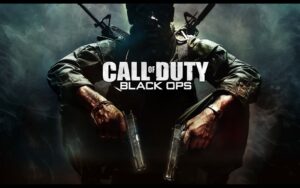 Infinity Ward and Treyarch went the extra mile when developing this game title. Released on November 9th 2010, Call of Duty: Black Ops immerses you into a unique story right inside the Cold War. Major operator characters such as Woods and Mason feature prominently in the game. You get to personalize the action in this thoroughly exciting game. That's because you can customize the emblems, weaponry and reticles of your gaming characters. With 30 million copies sold, this console and PC game has broken multiple records in the gaming world.
Call of Duty: Modern Warfare 3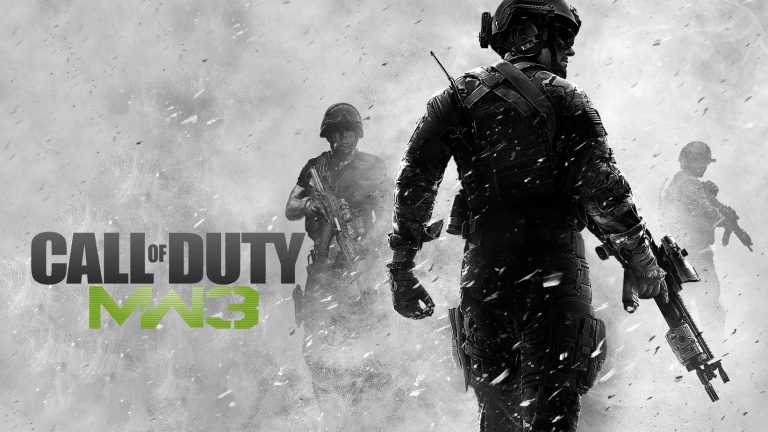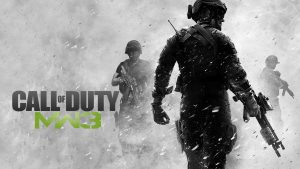 In the entire history of Call of Duty, this was the biggest earner. Call of Duty: Modern Warfare 3 garnered sales of more than 30.5 million copies after its release on November 8th 2011! Created by Infinity Ward in conjunction with Sledgehammer Games, Call of Duty: Modern Warfare 3 upped the ante on all the features of Modern Warfare that gamers love. The graphics were gorgeous, weaponry amazing and the Nuke Streak was enhanced as well. This resulted in a game that fans adore to date.
Call of Duty: Black Ops 2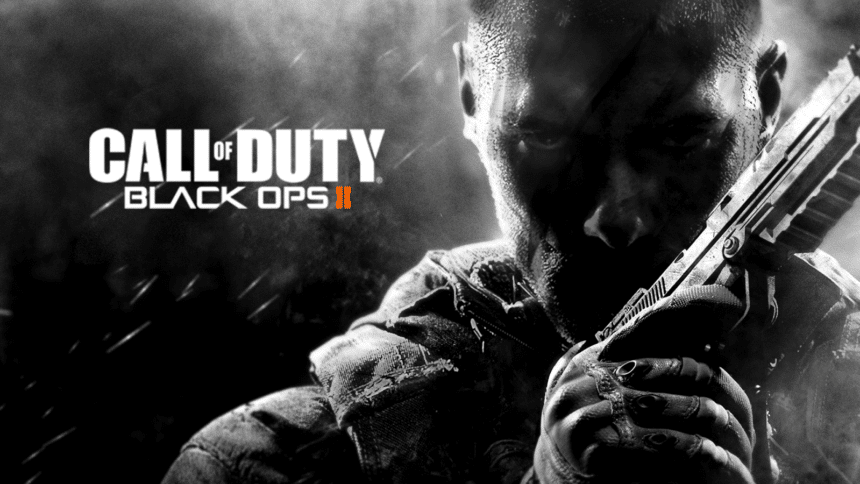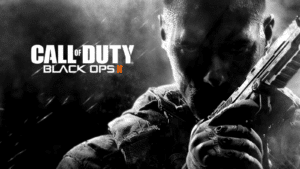 November 12th 2012 will remain etched in the minds of Call of Duty fans. That's because the legendary Black Ops 2 was launched on this date. Maximizing on stealth, gun power and strategy, the game pits you against some of the most dangerous terrorist cells in the world. Fans were overjoyed at the new weapon progression system in the game. Therefore, they went on to buy 29 million copies and counting!
 Call of Duty: Ghosts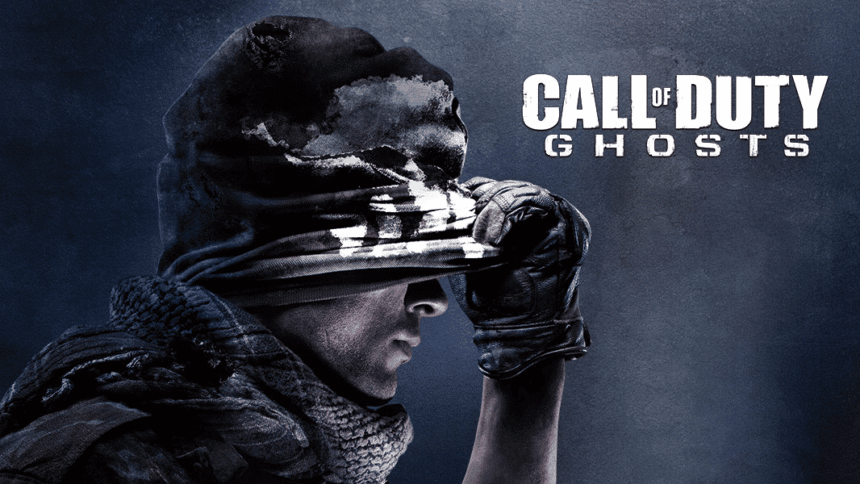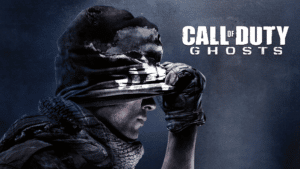 The United States have been overrun by terrorists. Enemy militias hide behind every corner. There is only one group of people seeking to instill law and order, the Ghosts. They are the best warriors in the military. By implementing features such as the map-altering dynamics, you can command the team and annihilate the enemy. Call of Duty: Ghosts hit stores on November 5th 2013 and sold 28 million copies. It also set a glorious record by including female playable characters!
Call of Duty: Advanced Warfare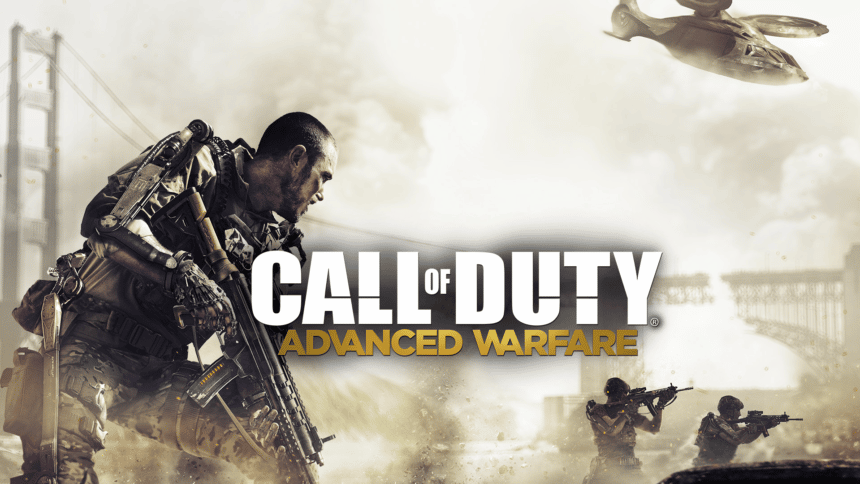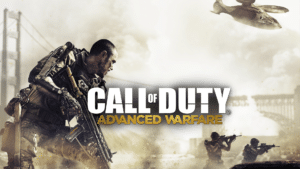 What will war look like in the future? Thanks to Call of Duty: Advanced Warfare, we have a pretty good idea! The game was developed by the winning team of Infinity Ward and Sledgehammer Games. Released on November 4th 2014, the game introduced a number of unique, futuristic elements. Chief among these were the booster packs, jump packs, exoskeletons, hoverbikes and much more. These sweet treats spurred a total sales amount of more than 21 million copies.
Call of Duty: Black Ops 3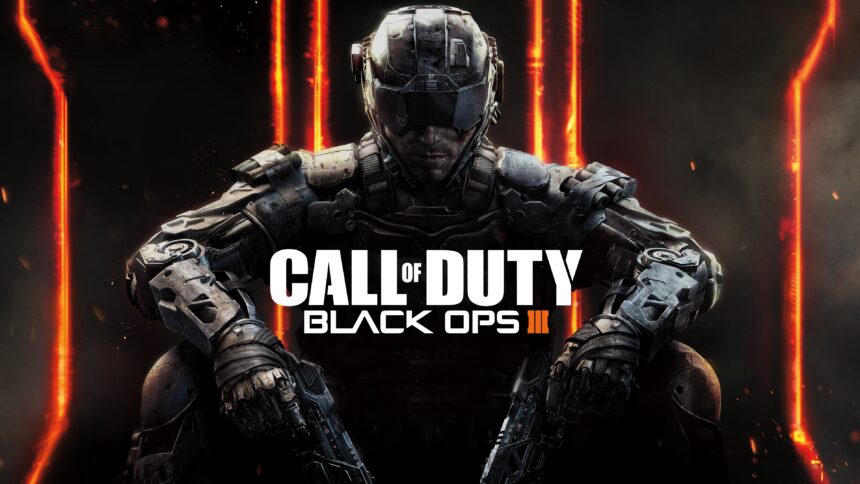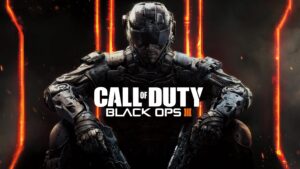 When everyone thought that digital war couldn't get any better, Call of Duty: Black Ops 3 proved us wrong. Developed by Infinity Ward and Treyarch, the game took special operating to a whole new level. After its release on November 6th 2015, gamers discovered a whole new collection of abilities. They could now run along the walls, use jumping booster packs and utilize higher power rifles. They could also earn Specialist status and change the dynamics of the game. Sales of 26 million copies showed that gamers absolutely loved the new features.
Call of Duty: Infinite Warfare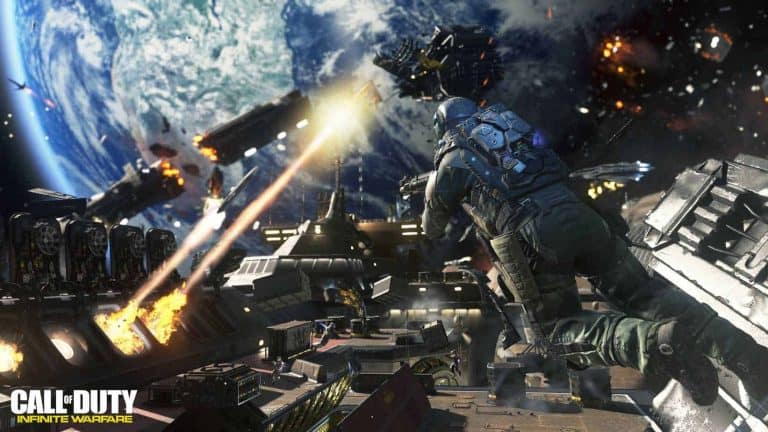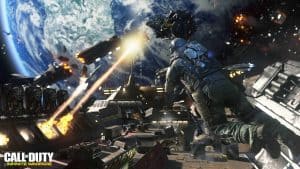 After this game was released on November 4th 2016, we got a second glimpse on how war will look like in the future. Call of Duty: Infinite Warfare allows you to fight in space, on the moon and even other planets! You can commandeer spaceships and hurl missiles at asteroids! It is an exciting game which sold 12.6 million copies.
Call of Duty: WWII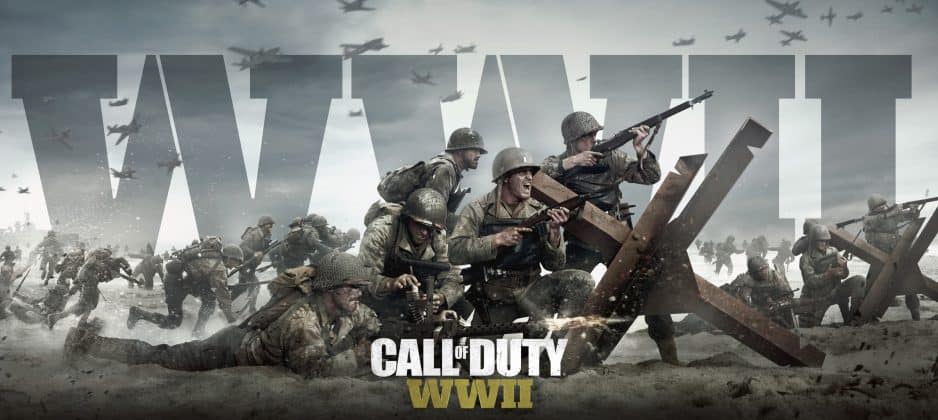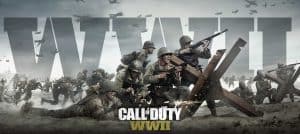 After a trio of titles which explored war in the skies, Call of Duty: WWII finally restored the troops on solid ground. Set in the various theaters of World War 2 in Europe, the game takes you through a gritty campaign telling the story of the war through an infantryman's eyes.
Call of Duty: WWII takes the realism to a much higher level thanks to fantastic graphics, engaging soundtrack and perfectly dated props. The gameplay also became much quicker. This enabled players to perform high speed kill streaks. Sales of 12 million copies proved that gamers were just as nostalgic as the developers.
Call of Duty: Black Ops 4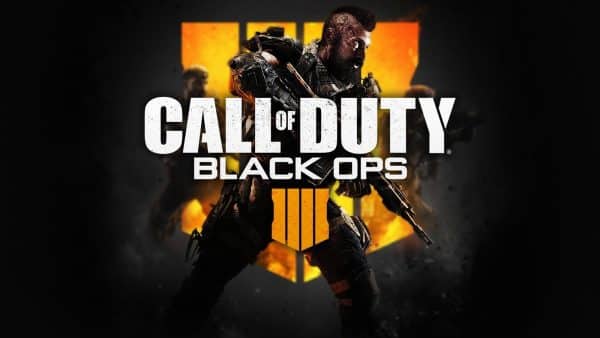 On 12th October 2018, Treyarch decided to surprise the gaming world. They launched the highly anticipated Call of Duty: Black Ops 4 and shocked gamers because the title did not have a Single Player mode! Was this a new direction for Call of Duty? Was it any good? Well, the game was a blockbuster hit! It arrived packed with a Multiplayer, Blackout Battle Royale and holy moly, a Zombies Mode! Through these game modes, you can play against your friends using the split screen functionality and find out who is the toughest digital soldier! Call of Duty: Black Ops 4 is compatible with both PC and all game consoles. It is a unique, fast-paced game that fulfills your desire for guns and glory!
Call of Duty: Modern Warfare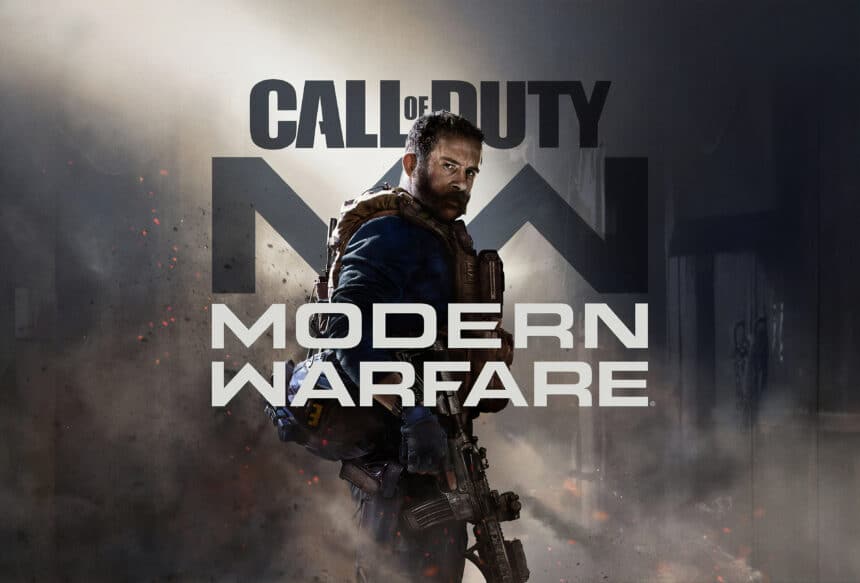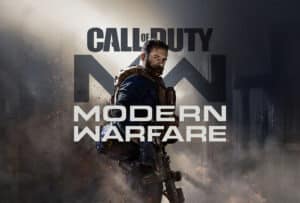 Expected to be released on October 25th 2019, Call of Duty: Modern Warfare is the latest title in this game series. While previous titles focused on enhancing technologies, Call of Duty: Modern Warfare focused on how the player relates with the in-game characters. It introduces situations where you have to make moral decisions that could affect the outcome of your campaign. For example, you can choose to trust a child or eliminate them as an enemy child soldier. You can also investigate and interrogate as you see fit. This adds drama and accountability to the gaming experience. As always, the graphics are life-like, the arsenal of weapons is larger than ever before and you have the chance to play online too! The game will be available for PS4 and PC. Will this be enough to win the call of duty vs battlefield standoff? keep reading to find out!
The Battlefield tale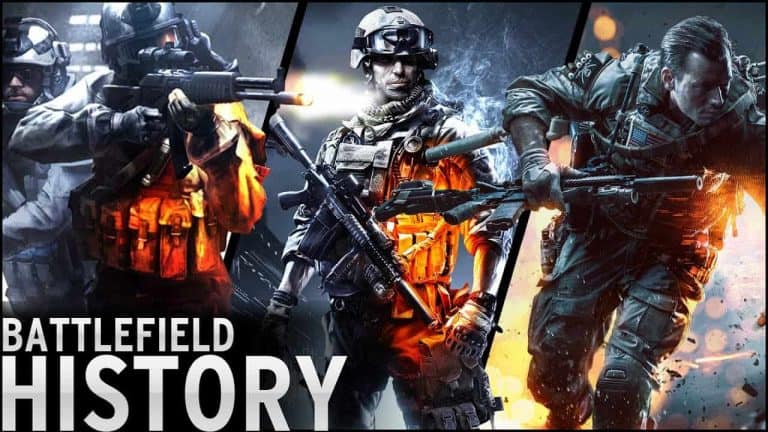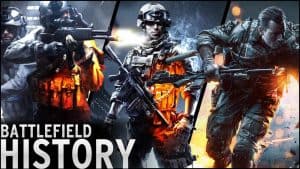 Battlefield has made an indelible mark on the First-Person Shooter war game genre. Bursting onto the scene 17 years ago, Battlefield amazed gamers with its shock and awe game strategies, period set pieces and the inclusion of female playable characters. Here is an illustrious history of this PC and console game.
Battlefield: 1942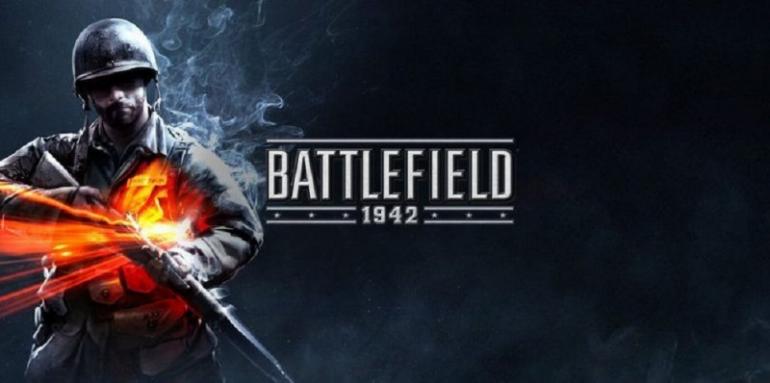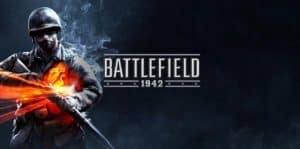 This was the very first Battlefield title. Released on September 10th 2002, Battlefield: 1942 depicted the final years of World War 2. It was developed by Electronic Arts and Digital Illusions CE. This amazing war game set multiplayer competition at fever pitch. Gamers could implement control points to facilitate cooperative play. They could also experience many different game modes such as the Blockbusting Deathmatch.  With a light narrative, Battlefield: 1942 introduced this game title to the world in a fantastic way!
Battlefield Vietnam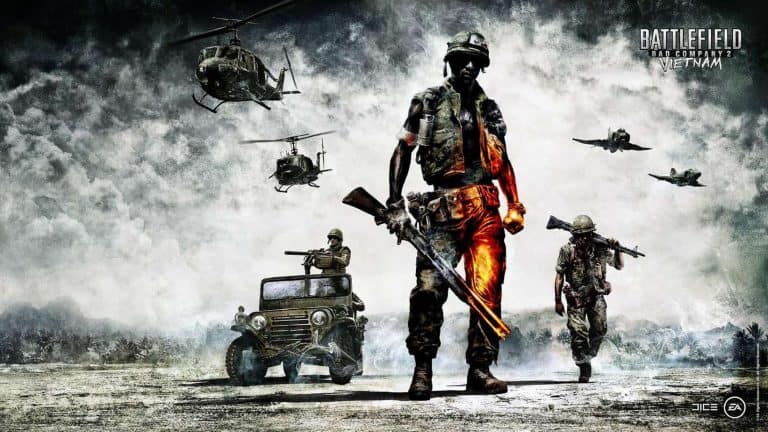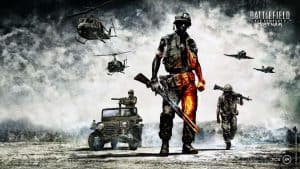 The gears of war head to South East Asia in Battlefield Vietnam. After hitting stores on March 14, 2004, this game ushered gamers into the bloody jungles. In the game, you could choose to fight for the US Army or the North Vietnamese Army. Afterwards, you could storm various control points all over the massive open-world map. Battlefield Vietnam delivered a flurry of single combat scenes, mortar attacks, dogfights and epic excitement!
Battlefield 2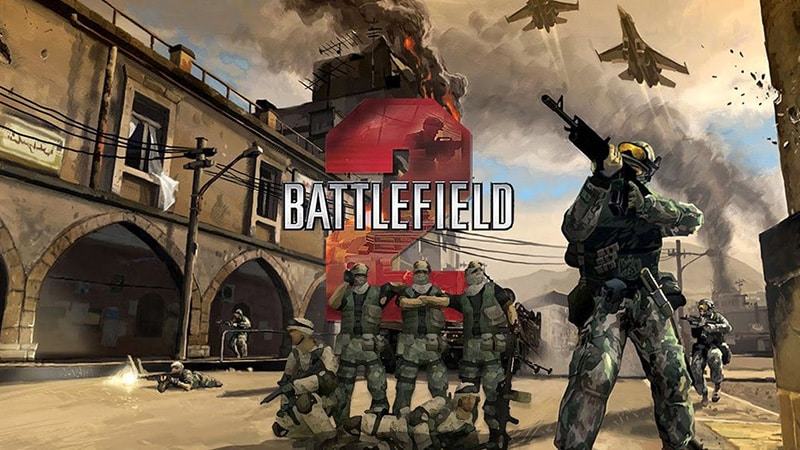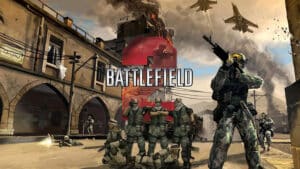 Featuring modern battle arenas, updated weaponry and military vehicles, Battlefield 2 was a runaway success. After its release on June 21st 2005, gamers could not get enough of this modern military marvel. In Battlefield 2, gamers had a chance to fight for the US Army, Chinese Army or the Middle Eastern Coalition. Seeing as the multiplayer option of this game could support up to 64 players, Battlefield 2 made it possible to create one of a kind bloodbaths!
Battlefield 2142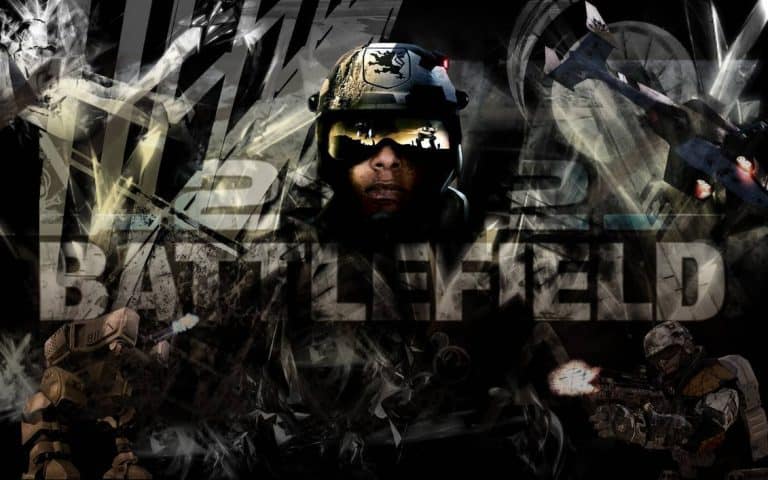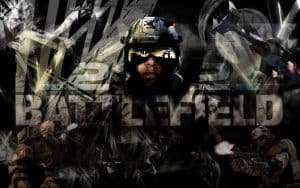 Launched on October 17th 2006, Battlefield 2142 took gamers on a journey to futuristic arenas of war. The year is 2142 and Earth has fallen into a new ice age. The European Union and the Pan Asian Coalition fight for ultimate power. You can pick a side and wreak carnage on the enemy. With more than 20 maps and 2 multiplayer options, Battlefield 2142 was an excellent showing.
Battlefield Bad Company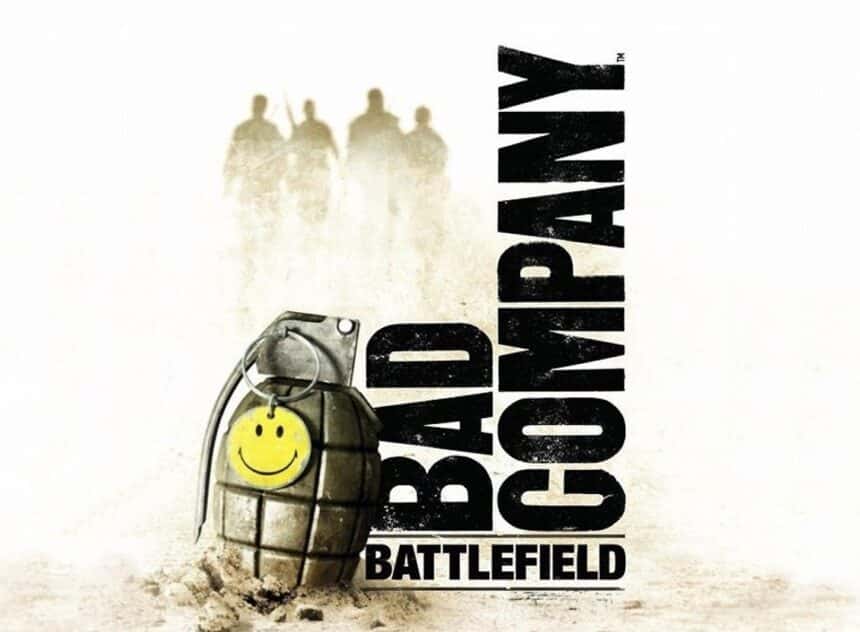 This title was a huge success in the Battlefield series of war games. Launched on June 23rd 2008, it fully supported PC and console playing capability. The game took players on an adrenaline rush in form of private Preston Marlowe. Along with a cohort of special operators, he leads a campaign to steal gold from some mercenaries. With an arsenal of weapons, the game allowed for unlimited destruction of the open world setting. It was a fantastic, action-packed and sometimes humorous game!
Battlefield Heroes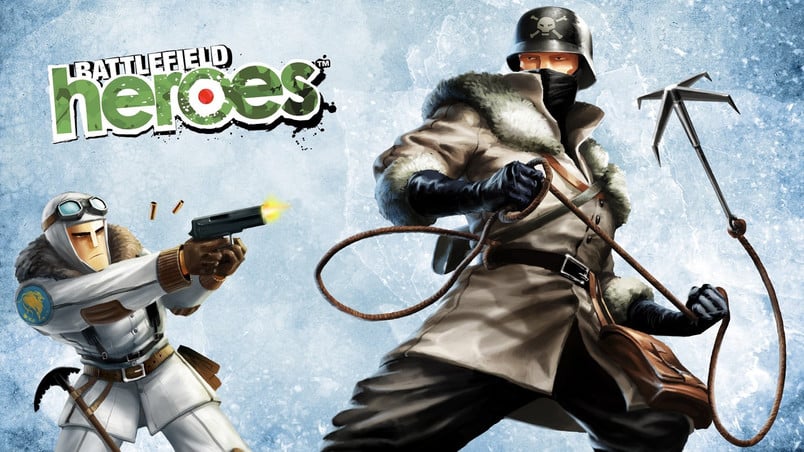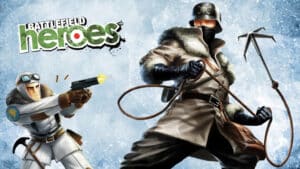 DICE developers took a different, unique direction in this game title. Launched officially on June 25th 2009, Battlefield Heroes featured cartoon-style graphics. This made it attractive to younger gamers. It also had a single player mode christened Conquest. Battlefield Heroes was published by EA under its Play 4 Free line up. Thanks to this, it was completely free to download and play!
Battlefield Bad Company 2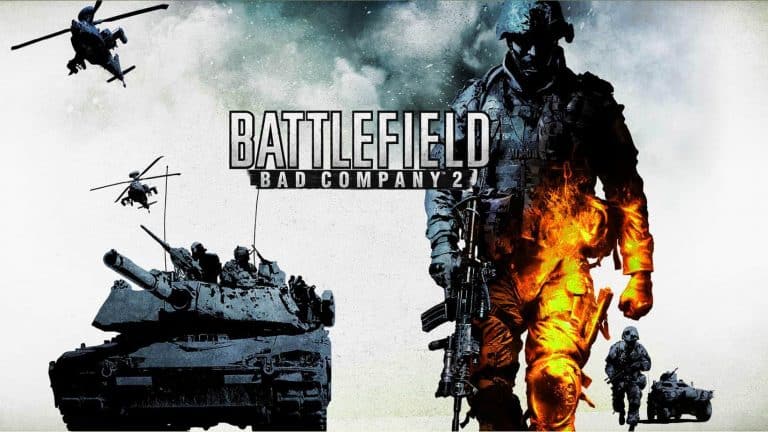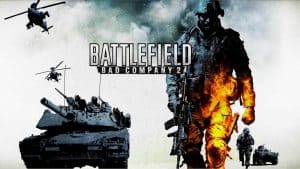 The Bad Company title came back in a thrilling sequel. Bad Company 2 was launched in 2010 to a warm welcome by gamers. Providing crystal clear graphics and modern weaponry, Battlefield Bad Company 2 takes you on a journey with Company B to annihilate Russian enemy troops. Facilitating both single and multiplayer, the game delivered bullets, bombs and war vehicles in glorious high definition!
Battlefield Online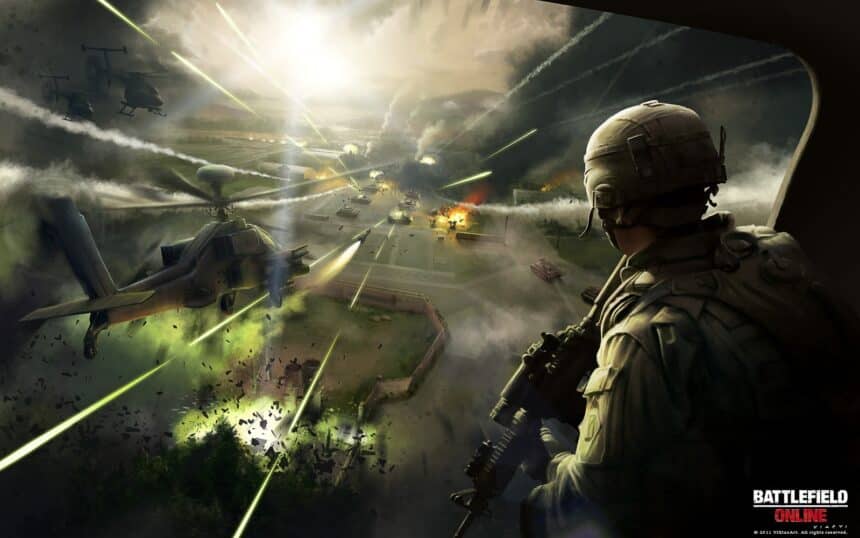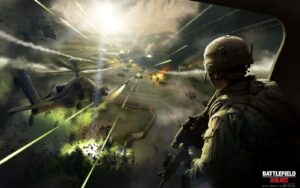 The intrigues of war go on the Internet in this gaming title. Battlefield Online allowed gamers to get online and engage in military campaigns. This game was launched on March 25th 2010 for the Korean Market. Developed by DICE and published by EA, it maintained the high-quality graphics and gameplay from earlier Battlefield blockbusters.
Battlefield Play4Free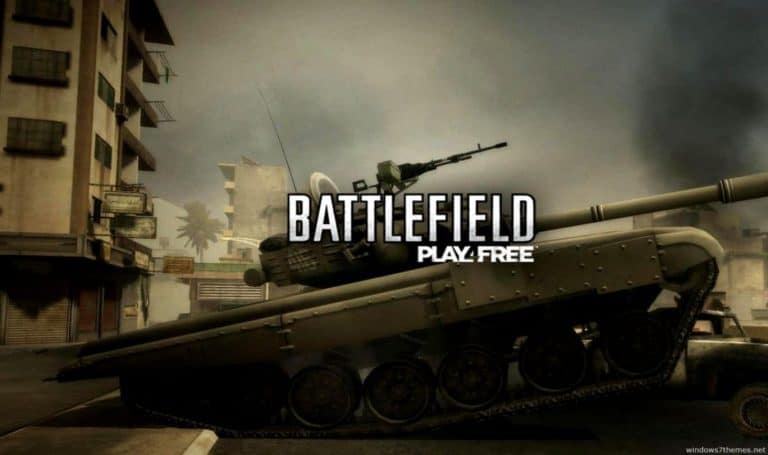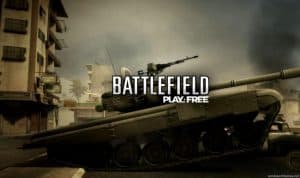 Published as a Free to Play game title by Electronic Arts, Battlefield Play4Free brought the high-octane action to gamers at no cost whatsoever! Released on April 4th 2011, Battlefield Play4Free implements micro-transitions, multiple character models and crisp clear resolution. The action plays out on two classic maps including the Gulf of Oman and Strike at Karkland. Battlefield Play4Free was one of the finest releases from this franchise.
Battlefield 3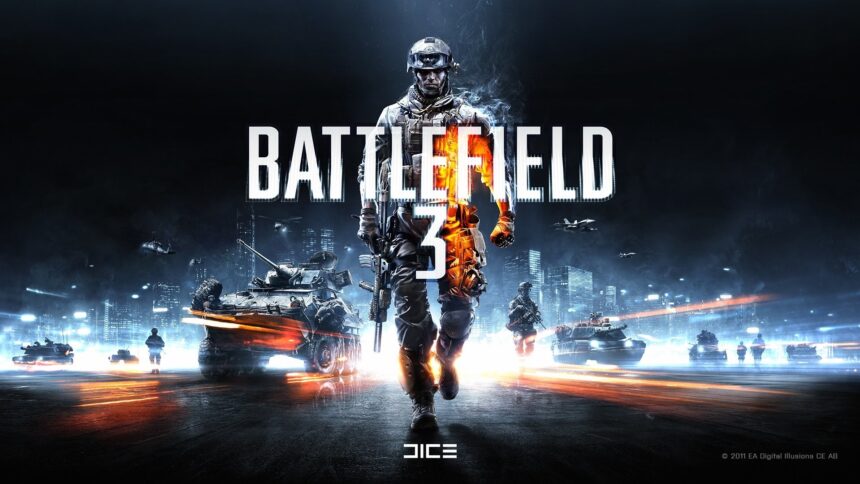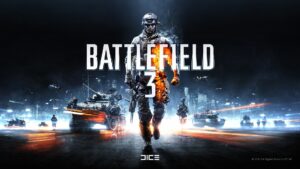 Upon release on October 25th 2011, Battlefield 3 provided all the delicious action which gamers expect out of modern war games. Gamers could activate a single player or multiplayer game campaign as part of a highly skilled platoon of US Marines. The enemy is an ultranationalist group known as People's Liberation and Resistance. Through game modes such as Rush, Conquest, Squad Rush, Squad Deathmatch and Team Deathmatch, gamers could eliminate the insurgents and claim victory!
Battlefield 4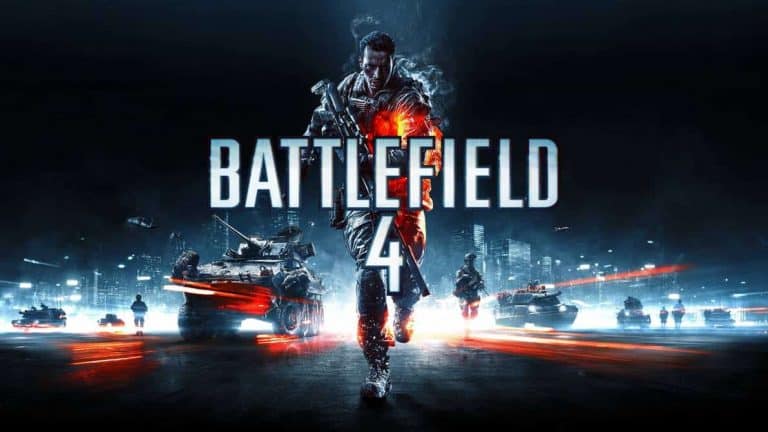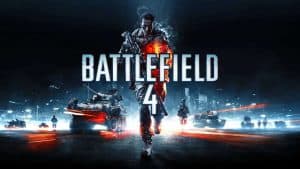 Making history as the tenth release in the Battlefield game series, Battlefield 4 is a futuristic game which wowed everyone that played it. Battlefield 4 was set in 2020 and officially launched on October 29th 2013 for PC and all gaming consoles.
This game captured the political tensions between China, USA and Russia. Battlefield 4 enabled maximum player satisfaction by facilitating up to 64 players in the multiplayer mode. Best of all, it featured the Commander Mode. This allowed you to be a general to your troops and guide their strategy from a top-down perspective. It was an awesome example of modern-day war gaming!
Battlefield: Hardline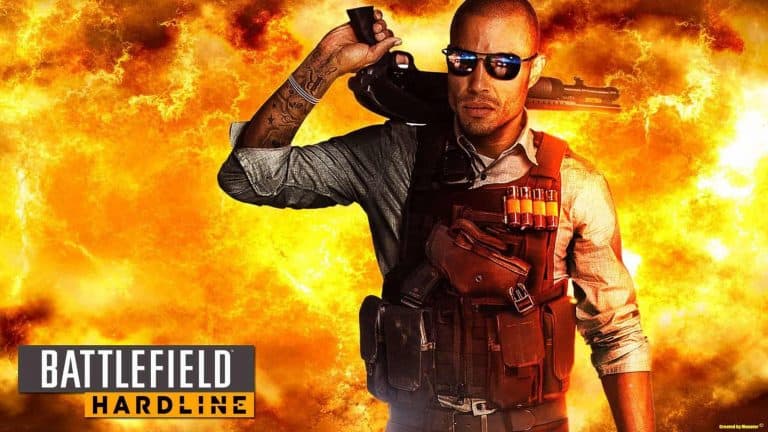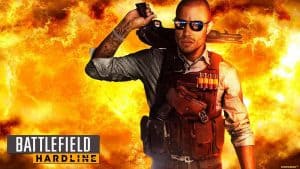 Released specifically for the PC gaming platform on March 17th 2015, Battlefield Hardline took a unique departure from the war scenes popularized in other titles of this series. This game granted gamers a first hand view of the streets of Miami, the Magic City!
In the game, you could play as detective Nick Mendoza or as a member of a feared organized criminal gang. Battlefield: Hardline allows you to experience 4 modes of gaming which include Rescue, Blood Money, Hotwire and Heist. There was a wide range of weapons in the game such as shotguns, handguns and grenades. There were also drivable vehicles, explosions and so much more!
Battlefield 1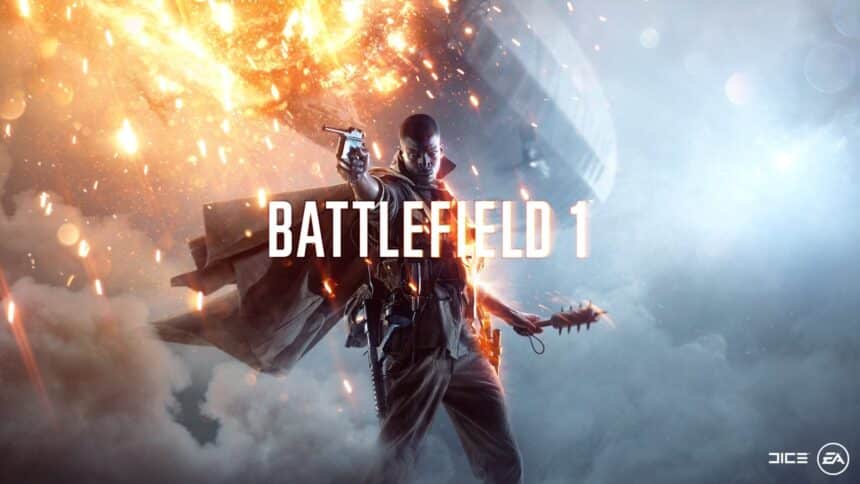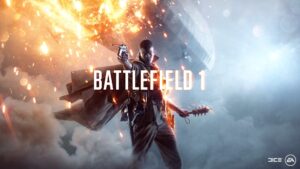 Set in The Great World War 1, this game title lived up to its name in all ways. Battlefield 1 truly was one of the best titles in this series. The game captured the various battle arenas of World War 1. The graphics were amazing and gamers had access to a highly realistic arsenal of weapons from the early 20th century. Some examples of these were clubs, sabers and sub-machine guns. The game also had drivable vehicles such as battleships, tanks, trucks and biplanes. Best of all, gamers could even ride horses right into battle! With multiplayer which supports up to 64 players, Battlefield 1 brought the original platform of war to digital reality on PC and all major gaming consoles!
Battlefield V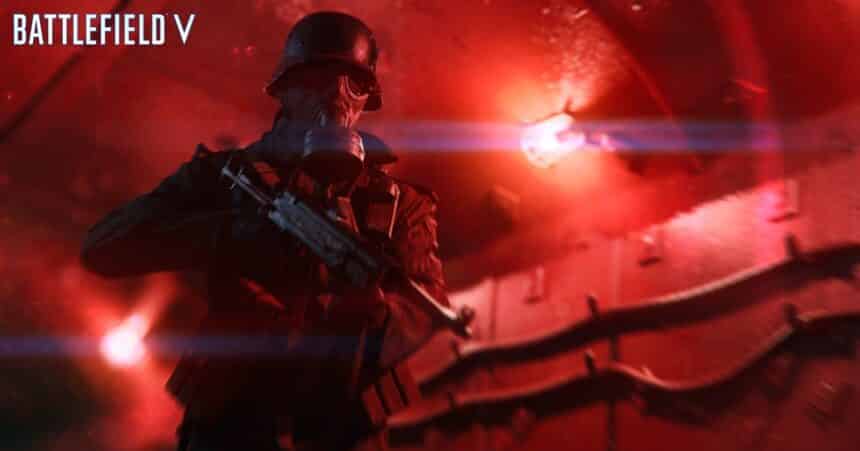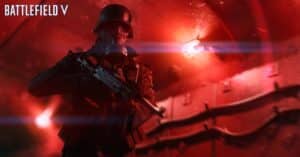 Essentially the 16th title in this game series, Battlefield V is the latest iteration in this game's development path. DICE spared no effort in implementing the latest gaming technologies to create Battlefield V. With both single and multiplayer gaming modes, it allowed gamers to explore the less popular fronts of World War 2. The game focused on close quarters combat to maximize gamers' action satisfaction. Through its fantastic digital realism, gamers could explore less famous war set pieces such as Norwegian sniper missions, Senegalese fighting in France and a special operations mission featuring British commandos! Battlefield V is the best release from DICE and EA to date!
The Showdown: Call of Duty vs Battlefield, which is better?
In the world of First-Person Shooter gaming, there are two main factions, Call of Duty fans and Battlefield die-hards. Which team do you support? For decades, this debate has raged uninhibited on social media, YouTube and various gaming platforms. By examining specific aspects of war gaming, we settle the battlefield vs call of duty dispute once and for all.
Running Gun Action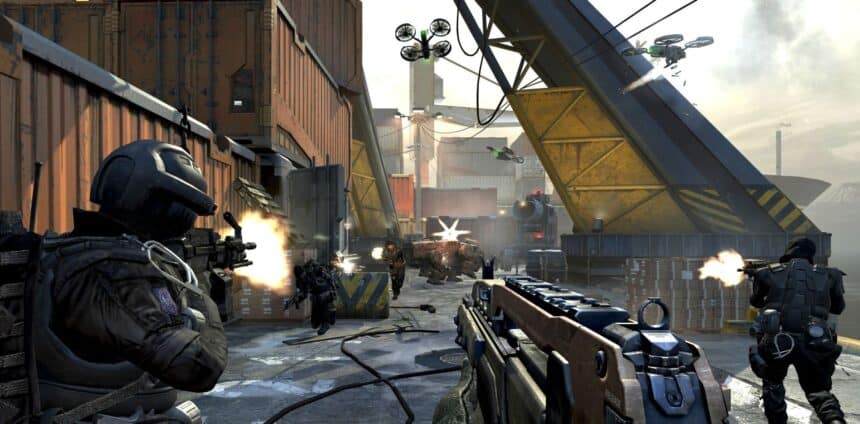 This is a prime aspect in First-Person Shooter war games. Through Running Gun Action, gamers can eliminate multiple targets with minimal injury. This strategy also boosts their killstreak capability. Battlefield delivers a decent amount of Running Gun Action. However, Call of Duty maximizes on this entertaining facet of war gaming. Gamers can sprint into action with their sights set and a volley of bullets streaming from their rifle. Should you fall victim to a bullet, Call of Duty restores you in 10 to 15 seconds and you can continue your Running Gun Action. Best of all, this feature enables you to achieve meteoric killstreaks and experience a rush of adrenaline like no other. When it comes to Running Gun Action between battlefield vs call of duty, Call of Duty wins!
Vehicular Warfare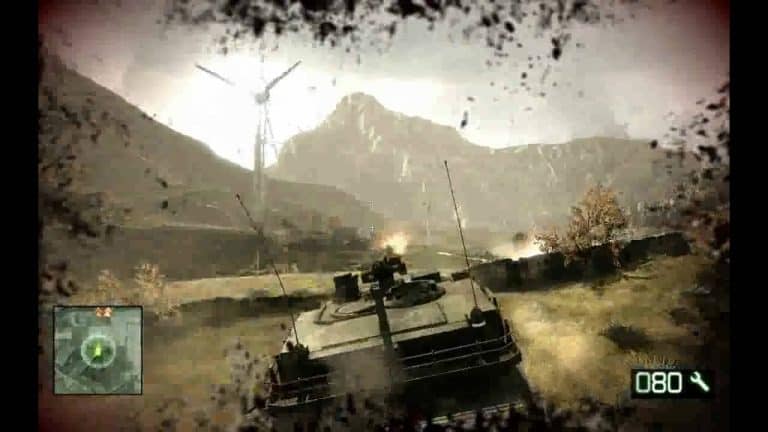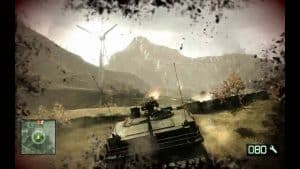 Despite being introduced a little later in the war game genre, drivable vehicles are now a mainstay in both Call of Duty and Battlefield. Do you enjoy the steady rattle of a machine gun mounted on a speeding pickup truck in the throes of war? If you do, vehicular warfare is straight up your alley. Admittedly, Call of Duty does not have much vehicular warfare. Aside from the latest titles, their earlier games did not have many vehicles which you can manipulate. However, Battlefield delivers epic Vehicular Warfare set pieces. In Battlefield, if you can see it, you can drive it! The game facilitates tanks, jeeps, trucks, choppers and even jets that you can jump into and manipulate to your gaming satisfaction! In Vehicular Warfare, Battlefield wins!
Huge Maps and Multiplayer Ferocity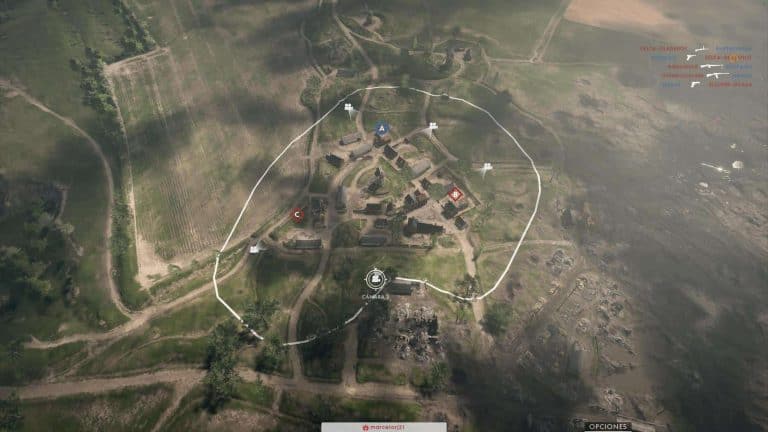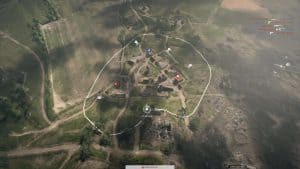 A modern wargame wouldn't be complete without huge maps and multiplayer capability. Both Call of Duty and Battlefield have these capabilities. Call of Duty has maps but they are fairly compact. This is to enable the game's main objective of close quarters combat. While their compact maps facilitate exciting gameplay, they limit the battling experience. On the other hand, Battlefield really lives up to its name in this aspect. The game contains some of the biggest maps in the First-Person Shooter universe! With up to 64 players waging cooperative or competitive campaigns at any one time, Battlefield takes the cake for Huge Maps and Multiplayer Ferocity!
Weapons Arsenal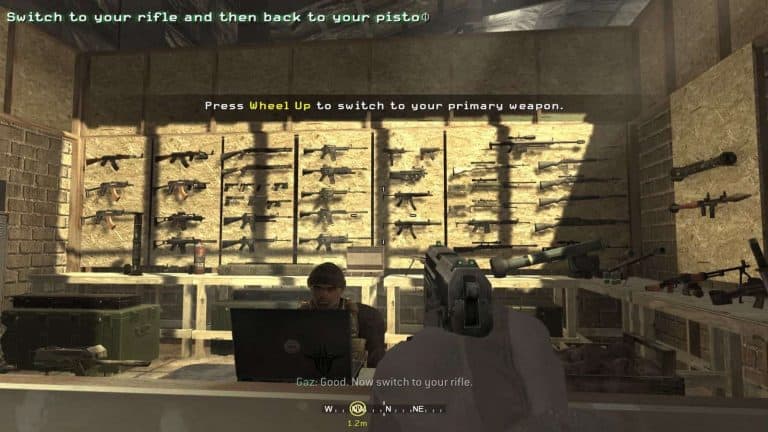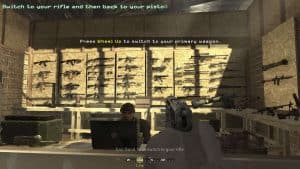 What's a war game without weapons? In Call of Duty vs Battlefield, the weapons take center stage. Infinity Ward and DICE provide arsenals which match the overall setting of each game. In this way, World War themed games have vintage weapons while futuristic titles have equally astounding weaponry. Which of these games really has more weapons? While Battlefield provides enough to keep you fired up with excitement, Call of Duty is clearly the winner here. The variety of weapons in Call of Duty is much bigger. Furthermore, you can customize your weapons to suit personal taste. This adds a unique touch to the fighting experience. In terms of Weapons Arsenal, Call of Duty wins!
Tactical Strategy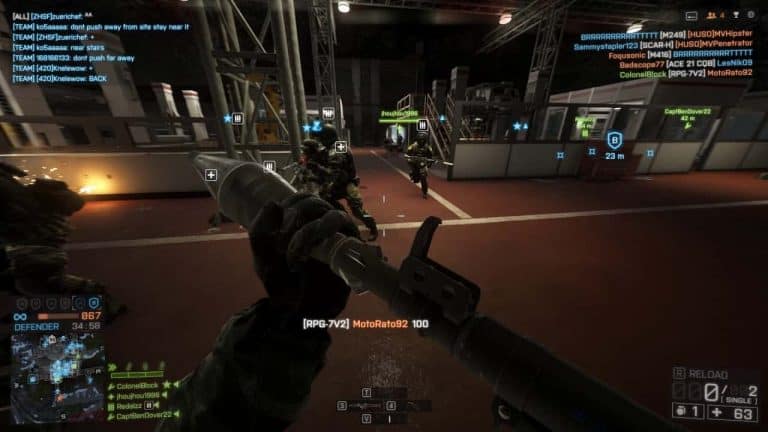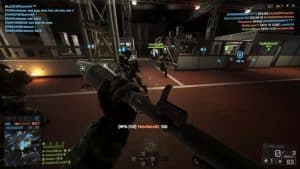 Battles may be won by force but wars are won with Tactical Strategy. Battlefield and Call of Duty both allow gamers to implement this factor. Call of Duty relies heavily on multiplayer group tactical strategy. However, Battlefield encompasses tactical strategy in both single player and multiplayer settings. This is done by introducing player classes. These classes enable soldiers to achieve their battle objectives with minimal wastage of time or resources. In doing so, Battlefield clearly has a winning Tactical Strategy.
Bonus Features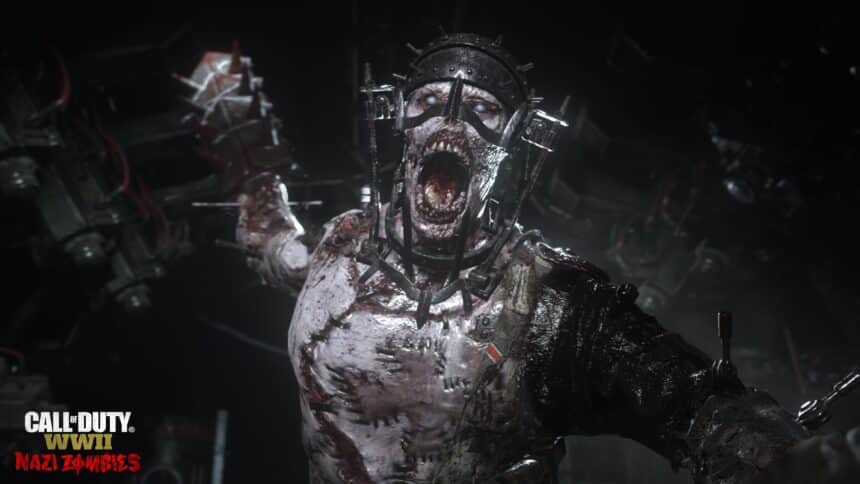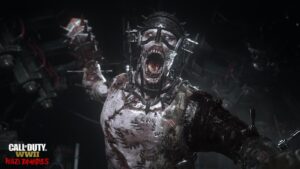 Bonus Features make the First-Person Shooter war game more interesting and entertaining. In this aspect, both Battlefield and Call of Duty fulfill gamers' desires. Call of Duty presents a bonus feature of Zombie Mode. Yes, this is exactly what it sounds like. In titles such as WWII, you can activate this mode and battle hordes of undead enemies to your heart's content.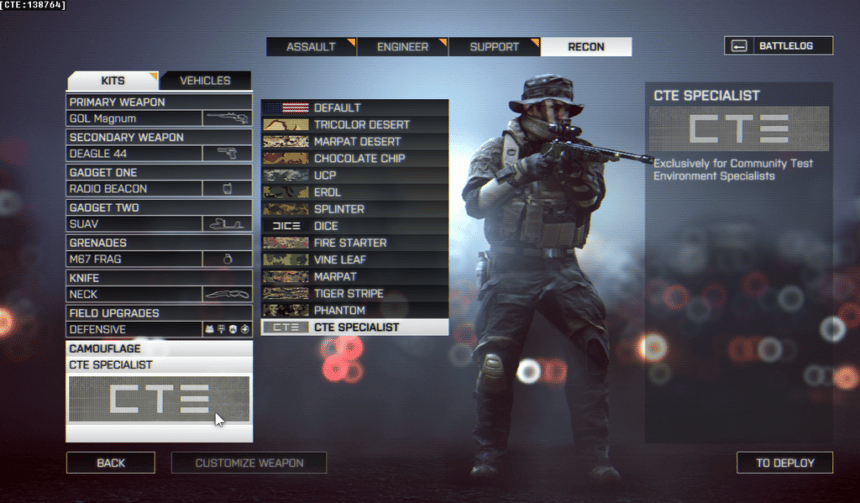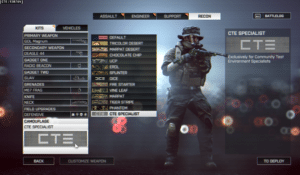 Battlefield is not left behind. It provides Elite Class Specialists. These are soldiers whom you can call upon during gameplay to help eliminate the enemy using special skills or weapons. These Angels of Death can be summoned to deliver destruction in epic proportions. As such, Call of Duty and Battlefield draw in terms of bonus features.
Verdict
The head to head showdown between two of the biggest First-Person Shooter games in the world has been brutal! Call of Duty has better Running Gun Action and Weapons Arsenal. However, Battlefield shines bright in terms of Vehicular Warfare, Huge Maps and Tactical Strategy. Ladies and gentlemen, the results are out! Battlefield is the best First-Person Shooter war game today!