According to Board Channels' most recent figures on the GPU industry, exports of GPUs to China fell 42% from the previous year.
As the majority of GPUs are made and produced in China, it is one of the biggest users of these goods and has a sizable market for them. But, the pandemic, supply chain challenges, and numerous tech-related limitations put on the nation over the last three years haven't been kind to the Chinese GPU industry. Don't forget to take into account the recent Chinese New Year vacation, which significantly decreased those statistics.
The drop rate recorded by Jon Peddie Research, which covers all types of GPUs, was also 42% for China's GPU exports, which mostly contain AIBs. The minor 9% increase in shipments from the month before (December 2022) was brought on by different dumping discounts at stores.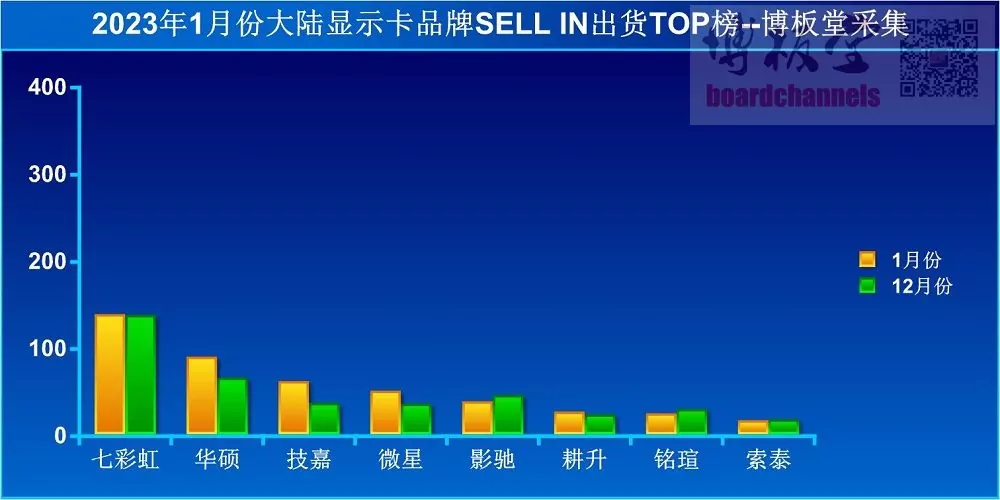 Almost all major companies have operations in China, but Colorful came out on top and was in the black, which may be explained by the fact that Colorful has a grip on the Chinese GPU market and operates there.
The major three, generally known as ASUS, Gigabyte, and MSI, are listed in order of decreasing shipping performance relative to Colorful. GALAX and Maxsun performed somewhat better than the other AIBs, with overall shipping growth over the prior year, although their total shipments are still less than one-fourth of Colorful's.
Last but not least, the Gainward and ZOTAC statistics showed a modest decline in GPU shipments. According to The Channels, the worst is over, and GPU makers anticipate a rebound in shipments in February and for the remainder of this year as a result of the introduction of more mainstream alternatives and improved prices on already-available product lines.