I've longed to write this article for so long, and today the day of dreams is finally standing in front of me. That's right everyone, Cyberpunk 2077 leaked retail copies are out and this means that the game will no longer be delayed than it's current release date of 10th December 2020. You won't have to wait until the year 2077 until Cyberpunk is a life simulator rather than a sci-fi title.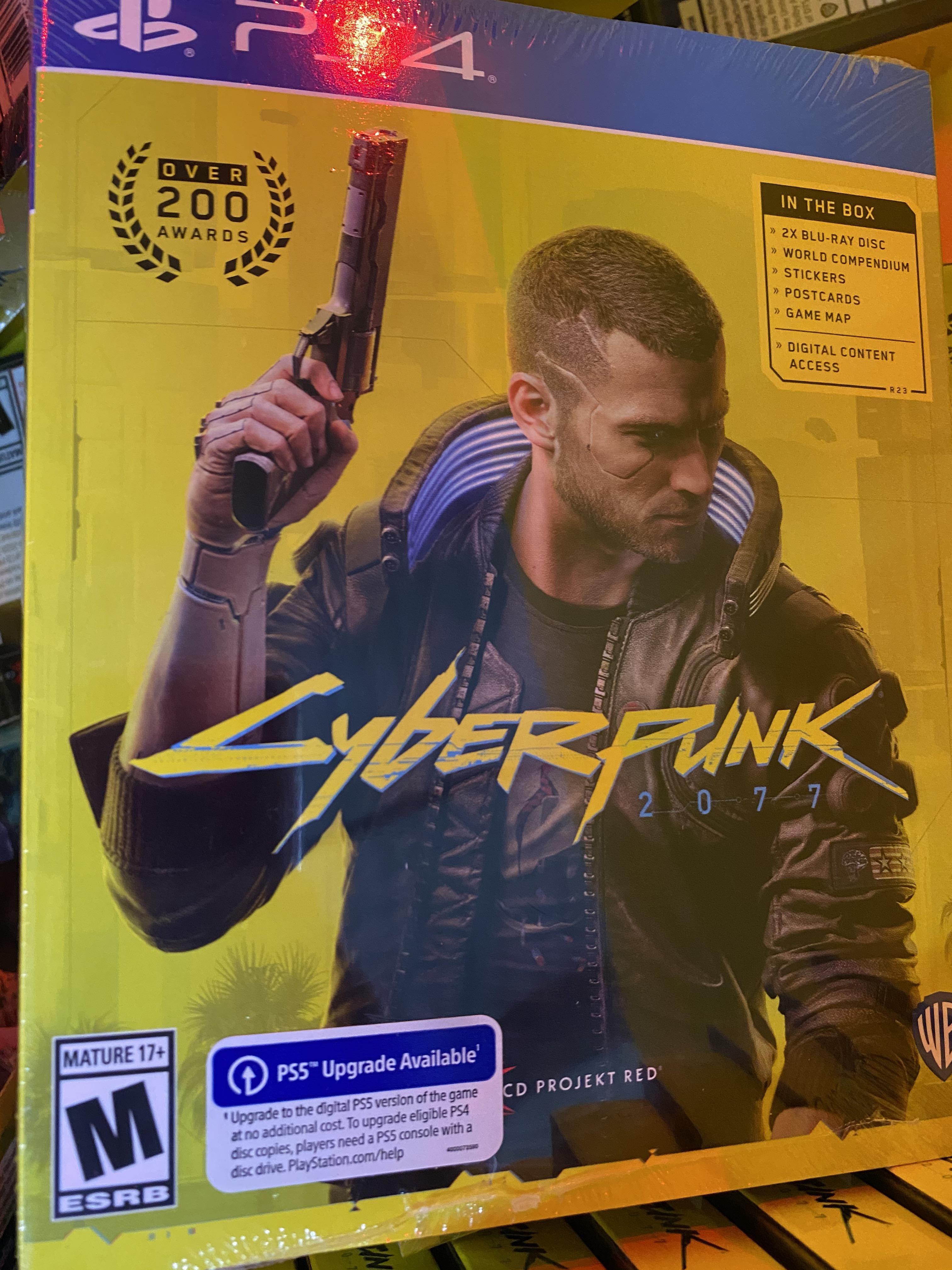 Youtuber Parris Tweeted an image of a Cyberpunk 2077 retail copy for PS4. The image was leaked out of a warehouse, which means that the game is already stocked and ready to go out as soon as the release date hits. With the retail copies out in the wild, we implore you all to tread lightly in order to avoid spoilers. In fact, an uncut gameplay footage the game's first 20 minutes was also leaked. I guess it's time to take an internet detox for me, see you all in 2021.
Cyberpunk 2077's original release date was all the way back in early April 2020, but thanks to all the chaos happening around us, the game was pushed further and further back. Still, CDPR has managed to squeeze it just in time for holidays, so it'll make a perfect Christmas gift, although the availblity of physical copies is subject to market conditions.
The box contents also include a world compendium (a handy booklet with detialed information on the world of Cyberpunk), stickers, postcards and gamemap. These extra goodies make a strong case for gamers to opt for the physical version of the game instead of a digital download, the only downside being you won't be able to play the game at the exact moment it launches.
Just a couple of days before the leak, CDPR released a Jhonny Silverhead trailer, showcasing Keanu Reeves' character's backstory and his importance in the sci-fi world. And once you watch the trailer, you'll realise that Silverhead iconic phrase, "We have a city to burn" is not just any edgy catchphrase.
Cyberpunk 2077 releases on December 10th (finally). The game is coming on PC, PS4, XBox One, PS4, Xbox Series S/X and Stadia. The owners of last gen version of the game are entiled to a free digital upgrade for the next gen consoles.