Apple said that DaVinci Resolve, a professional video editing program, will soon be made accessible to consumers all around the globe when it launched for iPadOS at the official M2 iPad Pro unveiling. Indeed, the app is now accessible via the App Store, so tablet owners have one less problem to be concerned about or gripe about.
Initially, only users of computers running versions of macOS, Windows, or Linux could use DaVinci Resolve. Since the application is now accessible to iPad users, delivering desktop-class editing features for an incredibly portable form size, that will be a thing of the past for users who need to carry about their bulky computers to do any video editing work.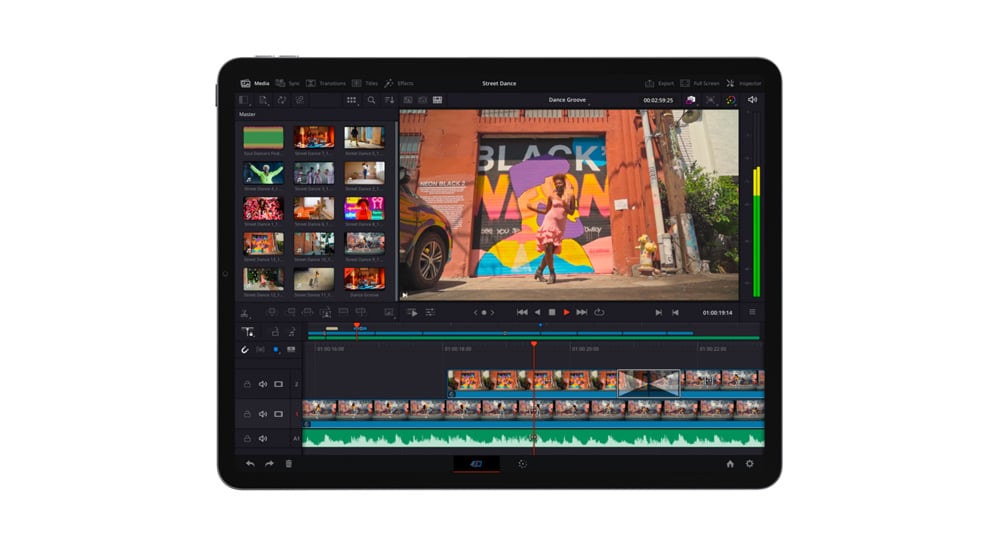 DaVinci Resolve has been modified and tailored to meet the user interface of Apple's tablet lineup since the iPad includes a touchscreen. This facilitates the process of acclimating a large number of experts who were previously accustomed with the app to the video editing suite for usage on a tablet. DaVinci Resolve has also been designed to function with multi-touch trackpads, such as the one included in Apple's Magic Keyboard, and the Apple Pencil, so everything should go smoothly.
Users may import clips from local storage, iCloud, or even an external USB-C drive if their content is already on another machine to get started. Regarding compatibility, DaVinci Resolve suggests installing iPadOS 16 and using an iPad with an M1 processor or above. These suggestions indicate that the M1 iPad Pro, M1 iPad Air, and M2 iPad Pro series will function best with the software.