dbrand announced via their official Twitter handle that they are working on custom PS5 faceplates. During the official PS5 teardown video, we saw that both the faceplates (the white plastic covers on either side) are easily removable. No screws are required, they just snap into place.
When the official video was aired, the removable faceplates gave rise to a ton of theories and ideas for customising PS5. Among those ideas, custom PS5 faceplates was a household name. In fact, CustomizeMyPlates, a British company based on Oxford tried to get ahead of the game by manufacturing custom PS5 faceplates until they were contacted by Sony's legal department just a day later.
Below is the official statement of company executives regarding the legal notice from Sony and the subsequent change in business strategy.
"Before we launched, we did our due diligence and were of the opinion, that because Sony only had pending patents on the faceplates there would be no problem," CustomizeMyPlates told VGC via e-mail.
"But after only a day of our website being live, Sony's lawyers asked us to change our name (at the time PlateStation5), due to trademark infringements. We thought this switch would be enough to keep everyone happy, and honestly were hoping so since we were already underway with our product development. But then Sony's lawyers told us it was their opinion, Sony's intellectual property extended to the faceplates, and that if we continued to sell and distribute them in any country, we would end up in court."
It added: "This all came to light yesterday and we are now cancelling and refunding all faceplate orders worldwide… we are extremely disappointed about this but we have no other option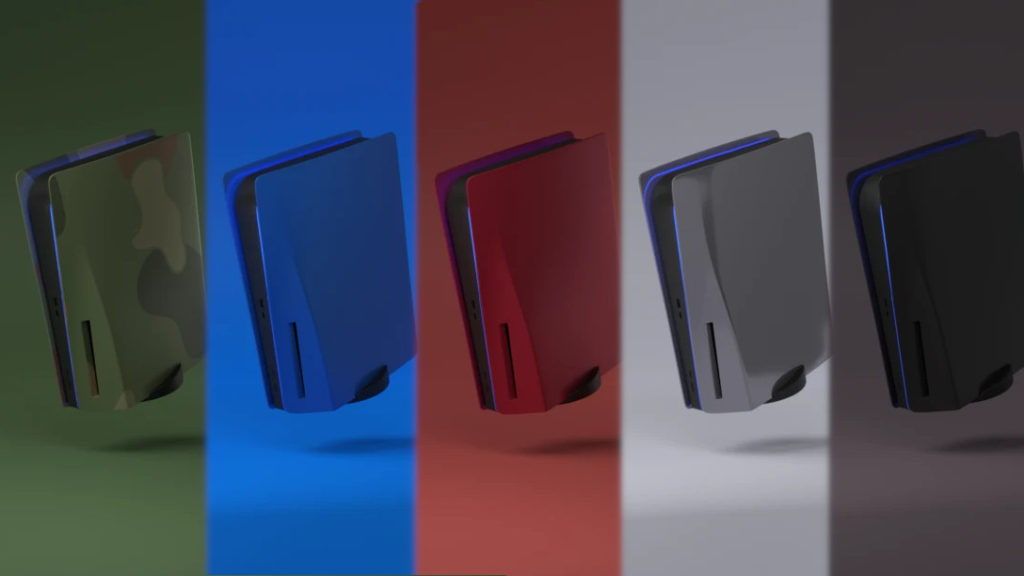 CustomizeMyPlates is still operating, but instead of faceplates, they're selling PS5 skins.
A Twitter user brought this whole drama to dbrand's notice with a caption "Hope you have really good lawyers."
To this, dbrand responded with "We sure do, champ."
Given their confident response, it seems that dbrand has either found a loophole or they have lawyers that are actually really good! The custom PS5 faceplates from dbrand will go on sale sometime in 2021.