The PlayStation repair website seems to discuss unannounced colour schemes, which suggests that new PlayStation 5 DualSense colours are on the way.
After providing the relevant information on the official PlayStation support website while seeking a repair for a DualSense controller, keen-eyed Reddit member 'Loyal Frost' noticed the extra colours. Users are prompted to choose their colour after entering the DualSense controller's serial and model numbers. However, the list also includes two new hues, Metallic Red and Metallic White, in addition to the already-announced and-released ones.
Undoubtedly an intriguing discovery that PlayStation enthusiasts will enjoy, at least if you like those colour schemes. As can be seen in the picture below, we checked the website for ourselves, and the repair page does indeed list these extra DualSense colours: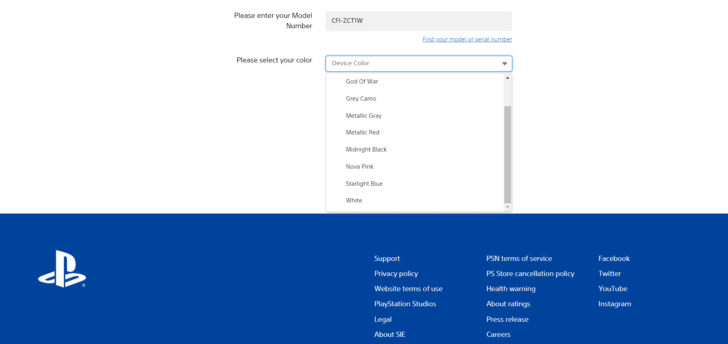 The original "White" DualSense controller, the "Midnight Black" design, Cosmic Red, Nova Pink, Starlight Blue, Galactic Purple, Grey Camouflage, and the unique God of War Ragnarok design are all colours that Sony has announced and made available to date.
Take the information above with a grain of salt for the time being as Sony has not yet made these new DualSense colours public.