Some of EA Sports FIFA 21 ratings have been released this week and some of the cards have taken us by surprise. Posted on the EA Sports website, more than 100 players cards were revealed alongside their stats. When evaluating players' attributes, The Rating Collective created an uproar among fans of the game because of some controversial ratings. We don't know why, but they came up with a couple of cards that have, in our perspective, could have received some modifications.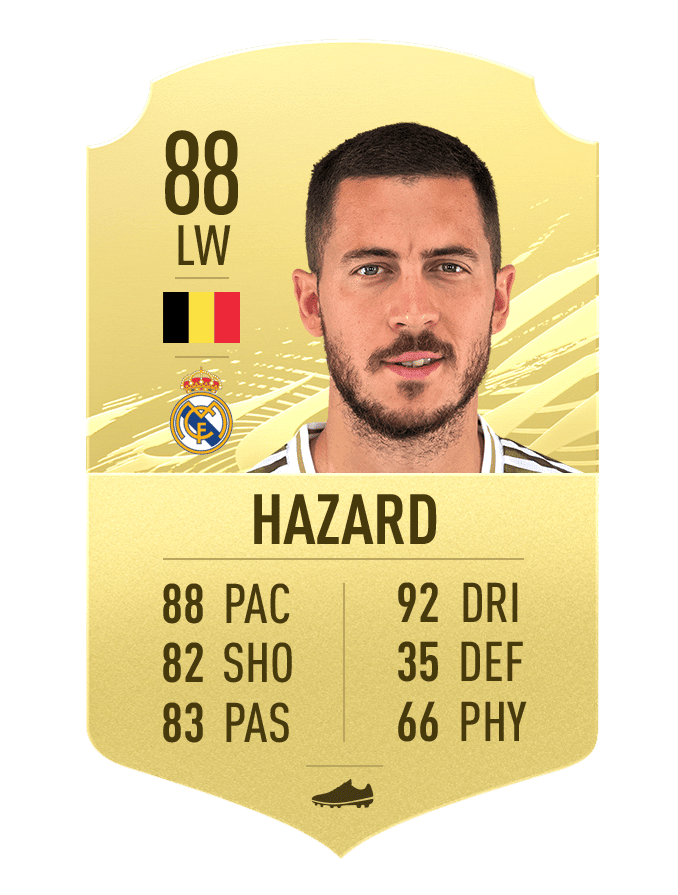 Eden Hazard
The Belgian received a downgrade of 3 since moving to Real Madrid from The English Premier League. Even though his impact on the field remained strong and the Spanish club had great expectations from the star, he didn't impress. With less than 15 appearances for the side, we might say it's deserved. But Hazard is still a World-Class player. While his dribbling remained more than satisfactory, his shooting, passing, and speed took a hit. We are expecting him to be more active this season, but for now, there are better options on the left flank in FIFA 21.
Still a power pick for any person that bags him in a pack from the game, we can not feel but disappointed that his card got a major downgrade.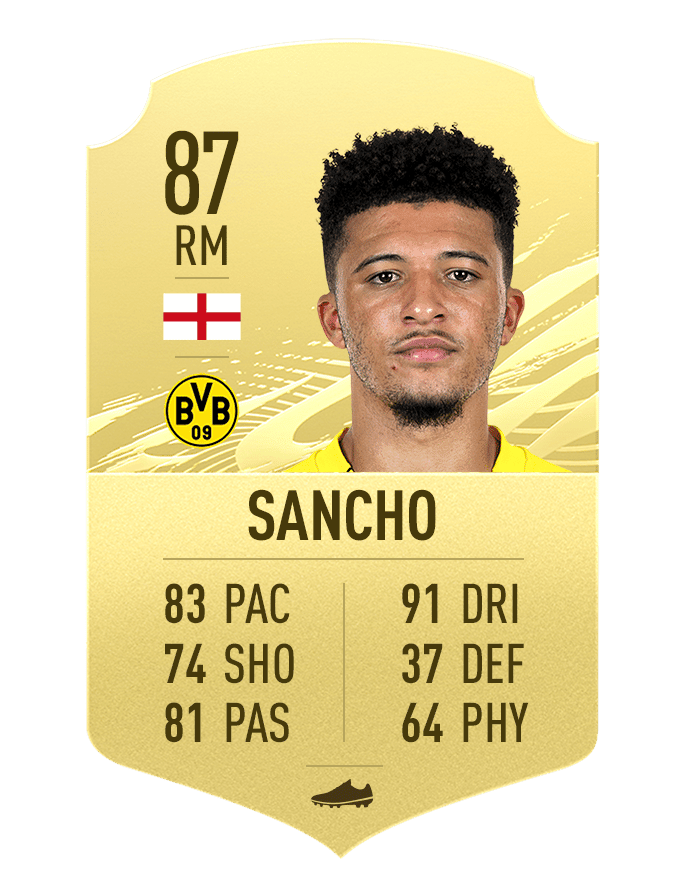 Jadon Sancho
The young English superstar played impressively last year, even better than the likes of Hazard (granted he missed most of his matches). Before the FIFA 21 ratings release of this week, we didn't expect someone bagging in 17 goals and 16 assists to get worse. And he didn't. He received an excellent upgrade of 3 points overall.
The problem with Sancho, even though and excellent card, which I have used personally to great effect, is this years' speed. Sancho received a massive downgrade, from 88 to 83 and we can't help but feel a little disappointed. The cunning speed that allowed him to bomb down the flank is now gone. Sure, he still got 5-star skill moves, but it won't allow us to take advantage of one of the most important attributes in FIFA. Speed.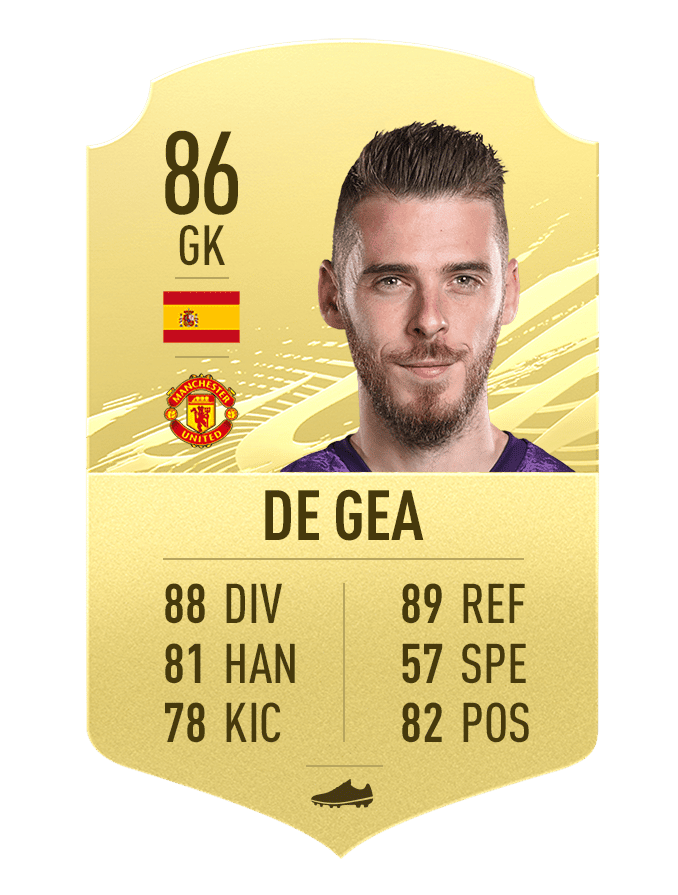 David De Gea
De Gea has been among the top goalkeepers in real life and in FIFA as well. While maybe not the first choice as goalkeeper in Ultimate Team, it was still a pretty good budget choice last year. With an 89 overall, you had a decent keeper that would definitely save some on 1-on-1's and even from far away. He even received great upgrades during the year that made him even better and a contender for the best goalkeeper card at some point.
But this year, despite his constant performances (even though he didn't shine), he got a downgrade. With 88 diving, 89 reflex, and 81 handling, he gets an 86 overall. This is disappointing, because, he still has a lot to offer to the FIFA community. The only attribute which has not been downgraded is the speed. With 57 speed, you can still count on him to poach those balls behind your defense. We still think he's going to be a great card for whoever gets him. Having him between the sticks will still save you some unnecessary goals.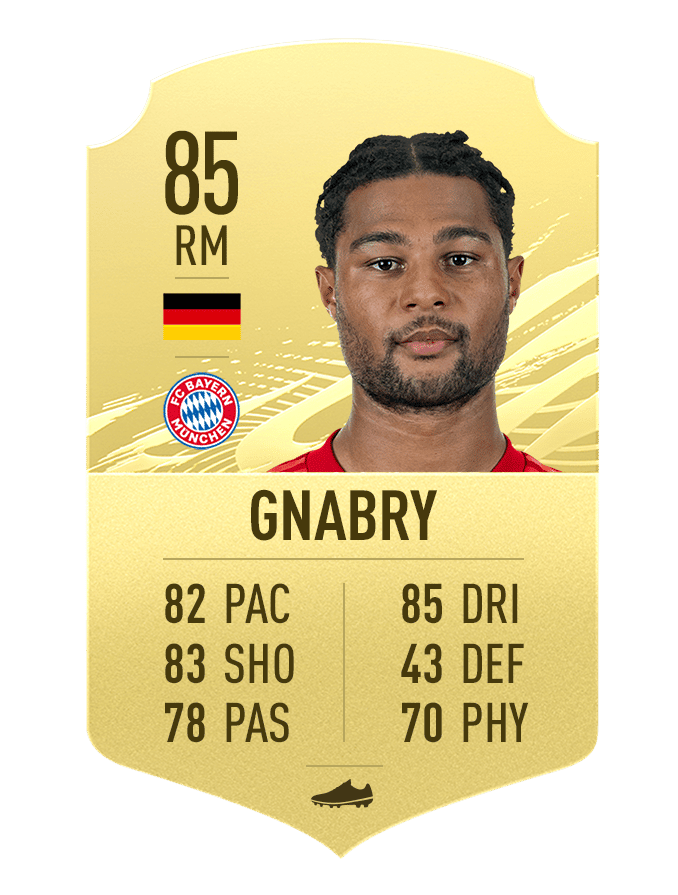 Serge Gnabry
The German midfielder received an honorable 1 extra overall point for his performance last year, Gnabry maybe deserved a little bit more for his efforts. Last year's card was also a valuable one, with impressive dribbling and speed to use on the flank. FIFA 21 ratings predictions could not have imagined a downgrade in one of his most important attributes this year. With only 82 pace, Gnabry's card seems to have lost his magic. It seems like a long stretch to take more than 10 points out of his sprint speed. We think EA has made some kind of mistake when deciding to downgrade his pace so much. We hope that, throughout the year, they will change their minds and give him some decent pace.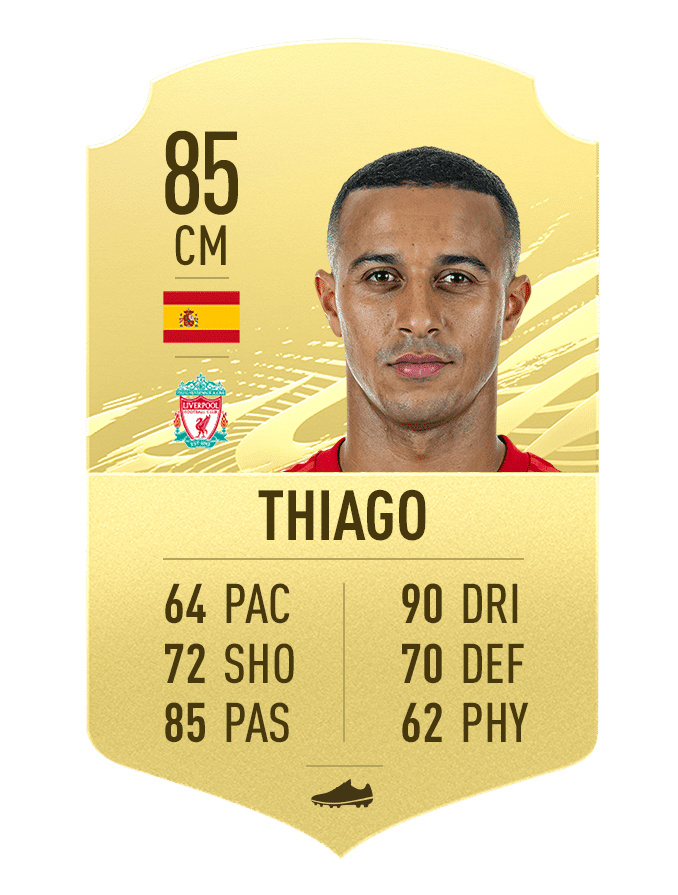 Thiago
Probably one of the most depressing sights for Liverpool fans at the moment is the rating of Thiago. The Spaniard, recently acquired from Bayern, has a great season at the German club. Last year, his card boasted an impressive 87 overall, good for anyone that wanted a creative midfielder in his team.
This year, however, it's slightly different. Thiago has an 85 overall and while his card keeps most of his stats, it's sad to see his last season at Bayern did not change them for the better. His dribbling and passing are still top-notch. He's never been much of a speedster. But his card could create space in the center of the pitch using his Skill Moves.
When all the FIFA 21 ratings release, then we'll be able to see if there are any other stats that we don't like. Until then, what are some of the stats that you're disappointed about? Was there any surprise stat for any player you liked that you thought to be unfair? Leave a comment down below and tell us what do you think of this years' ratings. Don't forget to join our community at GadgetGang to receive information about gadgets, games, and news in the industry.