EA Sports is releasing a new and improved FIFA 21 at the beginning of October for the enjoyment and enthusiasm of gamers. Hundreds of thousands of players are waiting to check out the new features of the much-awaited game and see for their eyes the improved systems. Coming out on the PS4, PS5, Xbox Series X, and Xbox One and PC, here are some of the most exciting features coming to FIFA 21.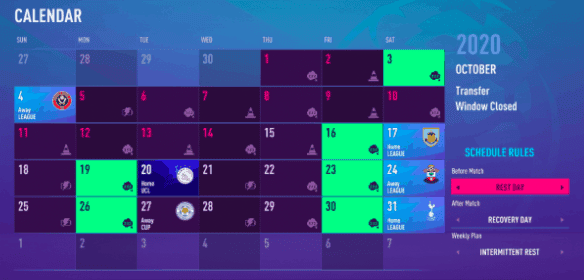 Improved Career Mode And Interaction With The Match
With the FIFA 21 demo right around the corner, people won't be able to play this category in the game. Nonetheless, it's a major change for the franchise, which hasn't touched Career Mode for quite a time.
The new systems allow you to quickly simulate a match or allow you to follow a match and jump in whenever needed. Take control of your team when it is most needed. Added to that, you also have better control over your player's training regime. While it most definitely adds a layer of complexity, it will make the mode much more interesting. You now also have the option to change player positions and focus their training on specific roles. The days when you had a perfect winger stuck at the CM position are now gone.
Match sharpness now influences how your players perform during the game. They will be more likely to get that goal or save that shot if their sharpness is high. So balance your training to be sure they get their status to the fullest.
Improve your squad with new transfer options, being able to loan with an option to buy. You'll be surprised to see that other AI managers will offer player swap options, but EA has promised this will be a feature in the game.
Improved Gameplay And Features Of Fifa 21 Matches
This will be one that players will be able to test out immediately. The new and improved gameplay features will definitely allow the FIFA 21 players ratings to shine on the field.
First of all, player creativity will play a major role in 1-on-1's. The new Agility Dribbling system will allow gamers to change direction with improved response and finesse added to the game. Furthermore, they will be able to avoid carnival-like collisions between players, with fewer stumbles and mishaps. Combining this with the Creative Runs feature, they will have more control over the positioning of the AI and of the space they utilize. This will bring a higher level of awareness to the pitch to many. And it will also allow players to better break defenses down to score more spectacular goals.
Fancy watching De Bruyne masterfully create space and dribble his way out of sticky situations? Now it is possible to do it in FIFA thanks to the Positioning Personality. The improved AI will now recognize how to better master the pitch and find spaces. World-Class players will hold their runs, they will find better passing lanes and even be able to intercept or break down those passes.
This coupled with improved passes, blocking and responsiveness will allow gamers to better control their team and to create more opportunities to score.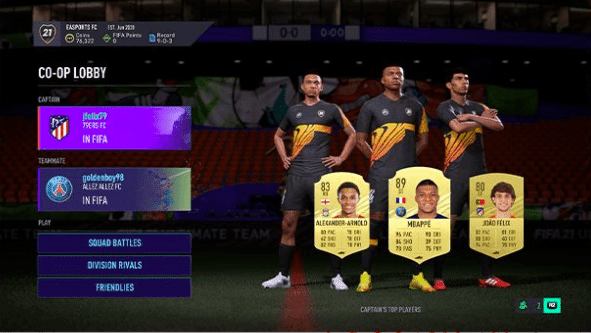 Ultimate Team Was Not Forgotten
While there has been little talk about Ultimate Team this year, it has not been forgotten.
There are new modes of play, including FUT Co-op, where you can tag with a friend and play in 1-vs-1's or 2-vs-2's or even 2-vs-1's. Play in Division Rivals or in Squad Battles with your friends and unlock prizes and coins for the both of you. Not only will you be going up the ladder if you win, but you will also be able to match with more fearsome opponents, depending on your Division.
Participate in Team Events or Community Events to be able to gather as much XP and bag those rewards. And take advantage of the new feature and jump into Friendlies. You'll be able to choose from any game mode and enjoy the excitement of Mystery Ball or Survival game modes from within Ultimate Team.
Volta Squads: Many Improvements
Volta Squads has received a plethora of improvements. From being able to play it online with friends to the improved AI and locations, it is definitely worth a check this year.
Recruit a team of stars, customize your character the way you want it, and grow your avatar to better experience the world of street football. Optimize your squad to gain an advantage over your opponent. There are many more little snippets that can be explored in this mode when FIFA 21 comes out.
That is is for the new and exciting features of FIFA 21. Be sure to check it out on EA.com. Whether you order it on the Playstation 4 or the Playstation 5, the Xbox One, or Xbox Series X, you'll definitely have an incredible experience. Leave us a comment and tell us what's your favorite feature from this year. Subscribe to GadgetGang.com and find out more about gadgets, games, and news in the industry.