After many months of waiting, we could have finally seen the arrival of Fall Guys on Xbox Game Pass as the official Xbox Game Pass instagram account dropped a hint of it happening. What started out as a comment quickly turned into a hasty confirmation of what fans have been waiting for quickly turned sour as Devolver Digital has just updated that the game isn't coming on Game Pass any time soon.
Fall Guys on Xbox Game Pass – It's Bean A Tough Wait
On the journey of Fall Guys coming to platforms that isn't the PS4 or PC, its going to be a bumpy ride.
We initially thought the game was hinting at a Game Pass arrival a few weeks ago when some slight banter happened between the official accounts on twitter.
But those hopes were quickly dashed.
The new speculation then shifted to Instagram when a two day old post hinted at the potential arrival of Fall Guys on Xbox Game Pass courtesy of a reply from the official account.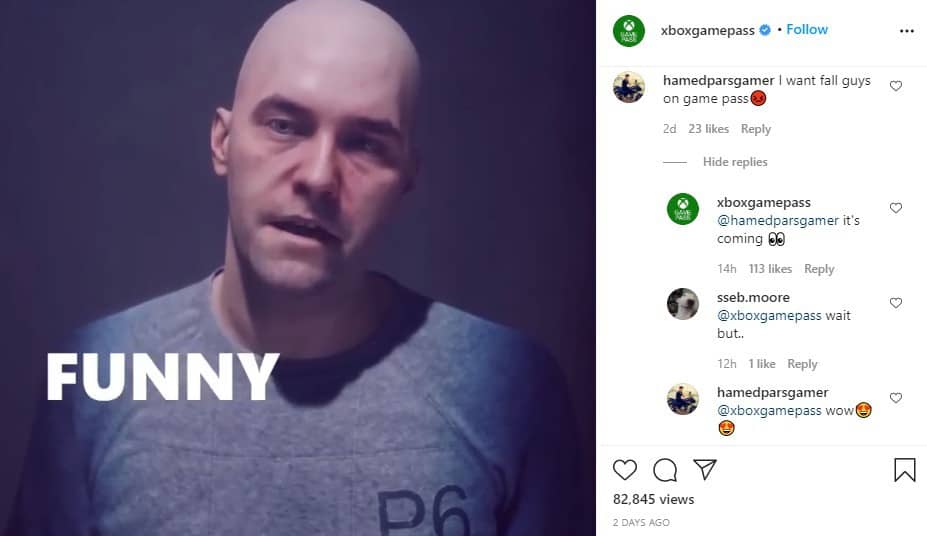 While the post is 2 days old, the news only picked up traction earlier today. However, this also led to Devolver Digital, the publishers of the game taking to Twitter and quickly debunking the rumor.
The reply from Devlover cements any plans for the game to make its way to the Xbox or PC Game Pass.
Fall Guys was an instant sensation when it released in August 2020 exclusively for the PS4 and PC. While the game still has an active player base on both consoles, gets frequent updates in cosmetics and levels, the game has yet to come over to the Xbox consoles.
While it isn't a question of IF the game will come, but more of a question of when. At this point we can only assume that there is some console exclusivity deal between Devolver Digital and Sony that is preventing the game from coming to other platforms. While this might not be as overt as Final Fantasy 7 Remake, this could last any period.
Are you bummed out by the news of Fall Guys still not coming to the Xbox? Let us know in the comments section below!