Fortnite Reboot a Friend is the games version of World of Warcraft's and many other games programs which incentivize inviting new or players with dormant accounts back to the game. The aim is to have active players bring back players who have not played the game since 30 days back in to the game and give both players rewards for doing so.
Fortnite Reboot a Friend Beta Program Is Now Live
The new program aims to encourage current players to invite friends who have not played the game in over a month back into the game and play a series of complete games together in order to be eligible to enter for rewards.
Reboot a Friend is open for invitation to any one who has an Epic Games account and aims to invite players who have not played Fortnite in the last 30 days to return and play a set amount of matches with the player who invited them back into the game and earn some rewards by playing together.
This is currently in Beta phase and will only run from December 14th 2020 to January 4th 2021. You can find the rewards and other details of the program in the tweet below.
Here is an image of all the rewards and how to acquire them: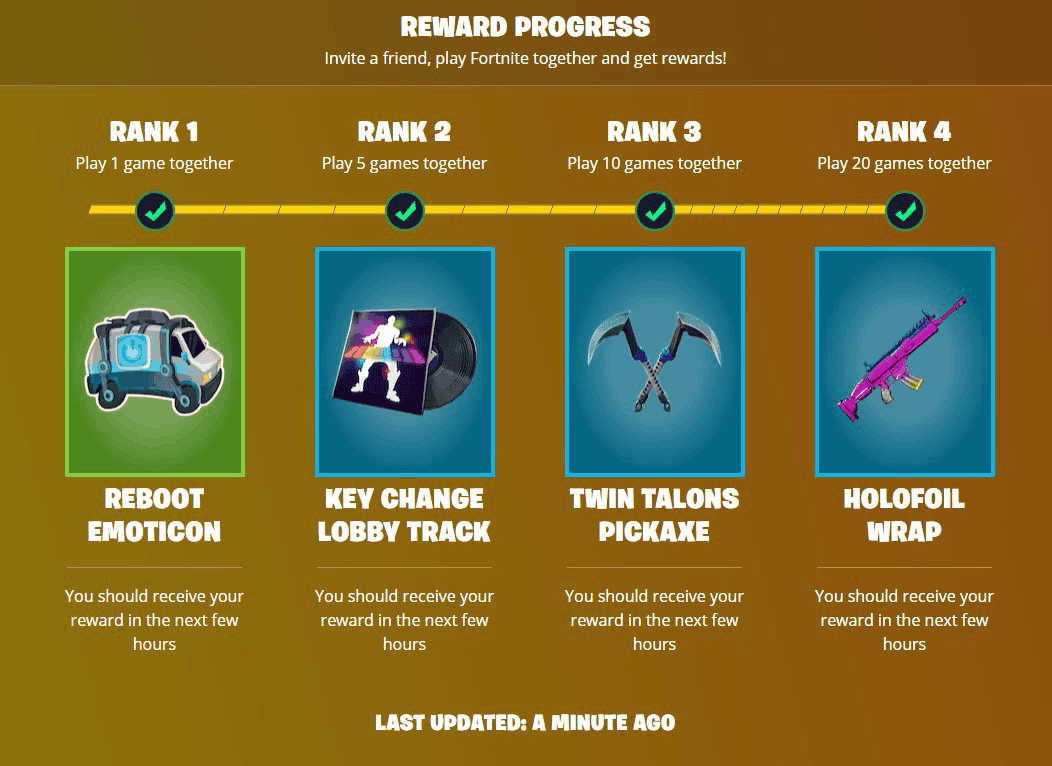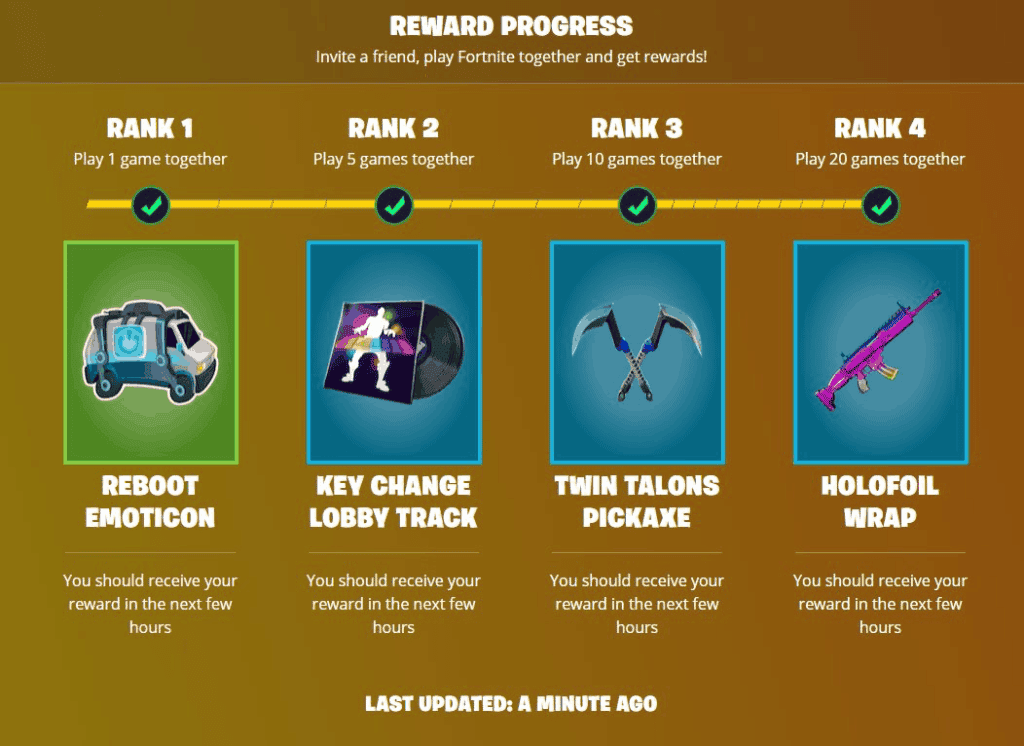 Your biggest obstacle will be finding someone who hasn't played the game in the last 30 days, as new accounts are eligible for this promotion. In addition, you have to play 20 complete matches with them which means you both have to play until you both die, or win a game, and are both in the same games together.
It is not yet known if the program will come back after January 4th, 2021, so if you find any of the rewards enticing, there are plenty of places where you can find dormant Fortnite players and invite them to come back and play the game with you, albeit convincing them to play 20 matches for all the rewards will be a hard sell.
The program is now live and only needs users to follow the pages on the screen and have already active Epic Games accounts on both sides.