The annual launch of Samsung's flagship products begins in February, which is a legendary event. As everyone is aware, Samsung is getting ready to introduce the Galaxy S23 series earlier in 2023. Samsung has done an excellent job of keeping the phone under wraps so far, despite the fact that prior leaks have revealed some information about it. Recently, smartphone enthusiast Abhishek Yadav even discovered the phone on Geekbench.
And now, at least in the US, we have our first indication that the Galaxy S23 is employing the Snapdragon 8 Gen 2 chipset. The US carrier-locked Galaxy S23 (SM-S911U), which features Qualcomm's newest flagship smartphone processor and runs Android 13 (One UI 5) out of the box, has been seen in the Geekbench database. The Snapdragon 8 Gen 2 is anticipated to use the newest CPU cores from ARM and be manufactured using TSMC's 4nm technology. Both thermal performance and power efficiency are anticipated to increase significantly with the use of the TSMC processor and ARM's CPU cores.
The chipset appears to include four power-efficient CPU cores clocked at 2.02GHz, three intermediate CPU cores clocked at 2.8GHz, and the primary CPU core running at 3.36GHz. The Galaxy S23 fared admirably in the benchmark test for CPU performance. The forthcoming smartphone received 4,597 points in the multi-core CPU test of Geekbench (version 5.4.4) and 1,524 points in the single-core CPU test.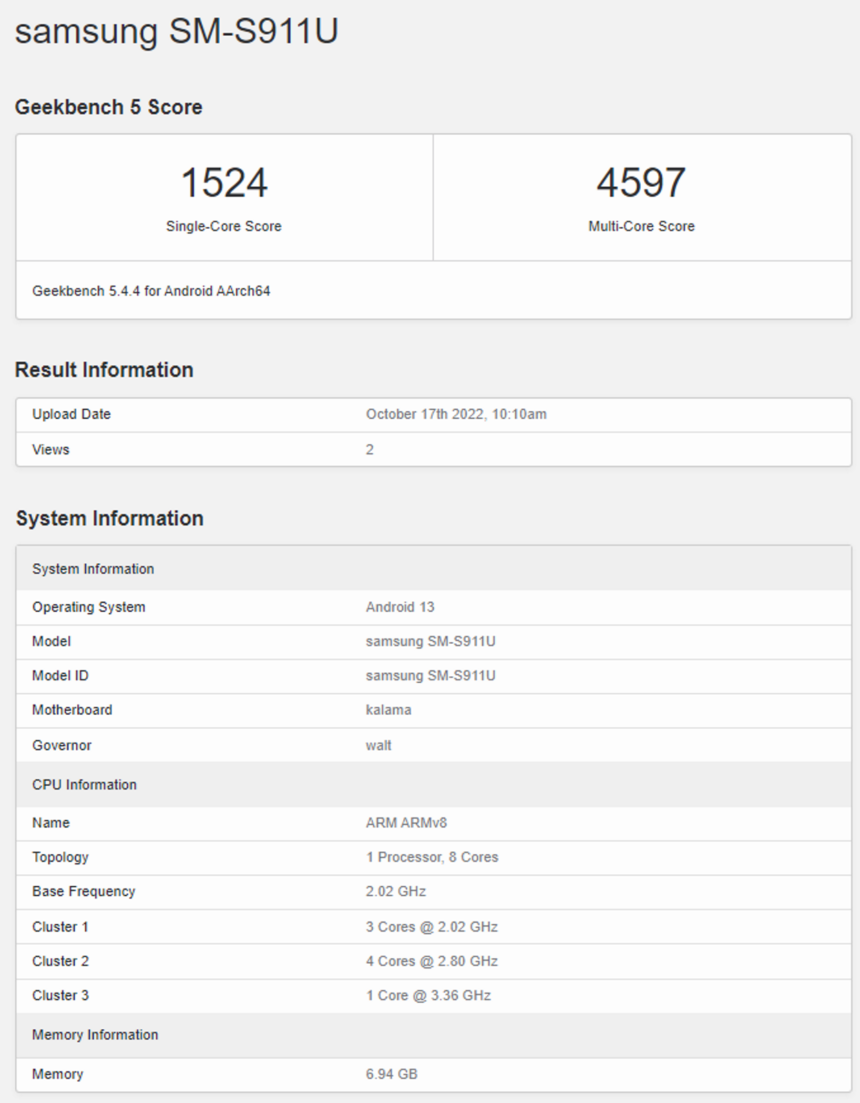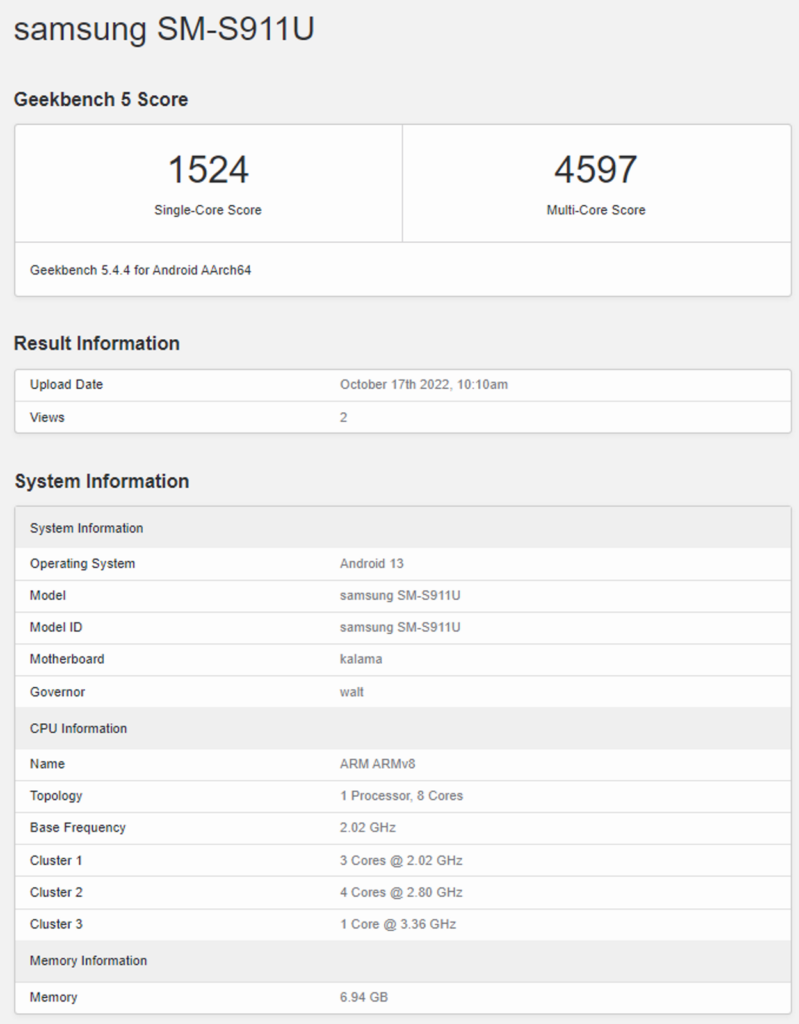 However, as the most recent Pixel 7 series demonstrate, you don't need the most cutting-edge CPUs to build a fantastic phone. Android phones severely lacked processing power until a few years ago, but with each successive chip cycle, the experience became progressively smoother.
But that's no longer the case, as even mid-range SoCs may perform adequately in most situations. It will be more intriguing to watch what Samsung accomplishes with its camera, software, and ecosystem as a whole.