Today, we get our first glance at the Galaxy Z Flip 5 in all its splendor, giving us a peek at the gadget from every angle and, at last, giving us a sight of the redesigned cover screen, the first real design improvement on the Flip range since 2020.
The Galaxy Z Flip 5 is seen in the leaked renderings in the Phantom Black shade, which has now come to be associated with Samsung thanks to @OnLeaks and MediaPeanut. We can see the phone both closed and open in the renderings, giving you a fair indication of what you will get.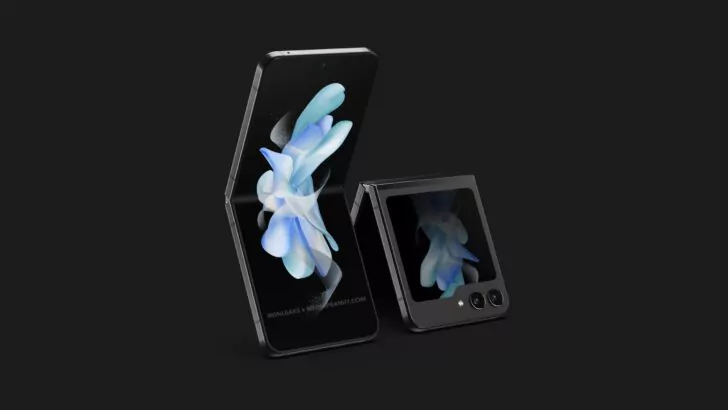 In all honesty, it is great that Samsung finally made the decision to improve the screen since the renderings show the Galaxy Z Flip 5 with a brand-new cover screen. The earlier models of this generation's phones had a tiny cover display that offered little to no functionality. We are still unsure, however, if this screen will have the full capabilities of a touch screen and One UI 5.1 or whether it will be constrained like the screen on the Oppo Find N2 Flip.
The Galaxy Z Flip 5 proportions are basically identical from the previous model. The internal display has a 6.7-inch diagonal. We anticipate it to have a 120Hz refresh rate LTPO OLED display. The exterior display is 3.4 inches, not the 3.8 inches as had been originally speculated, but its specifications are still unknown. In terms of dimensions, the phone is among the thinnest at 165 x 71.8 x 6.7mm when unfurled.
Additionally, the source claims that Samsung has increased production of the two upcoming foldable phones, which gives us yet another reason to believe that we may receive the gadgets earlier than anticipated this time. Other features might include a dual camera arrangement, Snapdragon 8 Gen 2 for Galaxy, and more. As we learn more about these devices, we'll keep you informed. Stay tuned until then.