When it comes to finding the perfect gaming keyboard, it can be easily intimidating. Do you want mechanical or non-mechanical? What is actuation force? Macro profiles? There's a lot to consider and it can be easy to lose yourself in the jargon and lose sight of what you're after. We're here to help narrow down your search. Today, we're looking at the new Genesis Thor 660 gaming keyboard.
Functioning as both a wired keyboard and a wireless Bluetooth unit, the latest from Genesis' affordable range of gaming kits is a versatile device with impressive function and form. The 1.5m Type-C USB plugs directly into your PC, while the in-built 3000 mAh battery offers a 10m range and an estimated latency of 8 ms. At full charge, the battery lasts for hours, allowing you to take it with you on the go, be it on public transport or to replace that laptop keyboard you just can't stand.
Technical Specs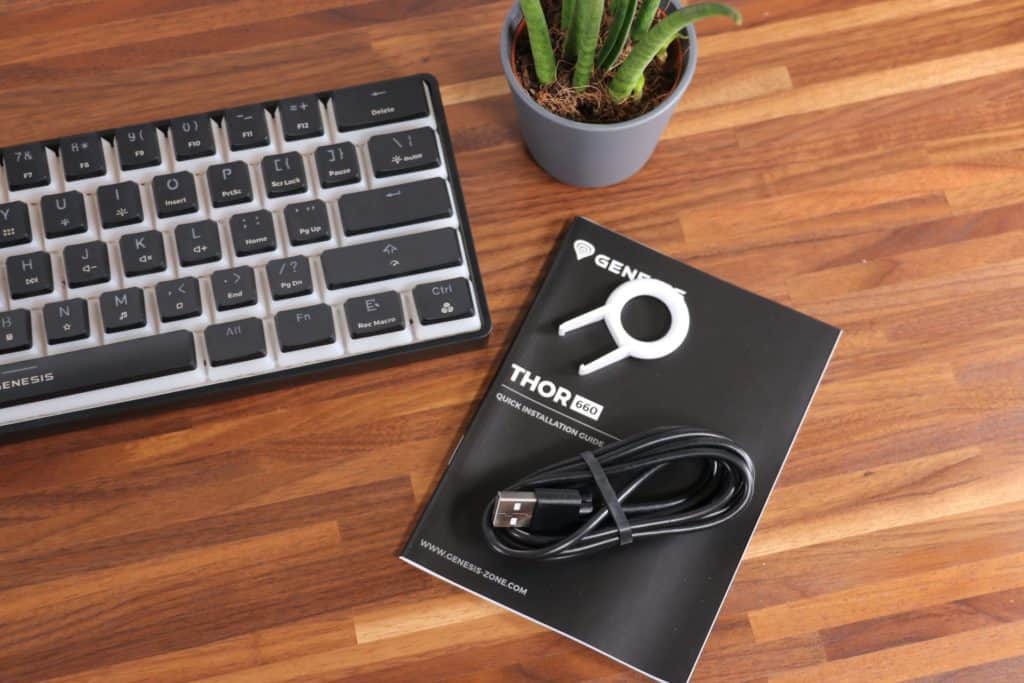 Before we get into the nitty-gritty of things, the Genesis Thor 660 – on paper – seems like an ideal keyboard! Here's a quick look at its specifications:
| | |
| --- | --- |
| Actuation Force | 45g |
| Wireless Latency | 8ms |
| Wireless Range | 10m |
| Weight | 588g |
| Keys | 61 |
| Multimedia Keys | 13 |
| Cable Length | 150cm |
| Colors | Black or White |
Typing Experience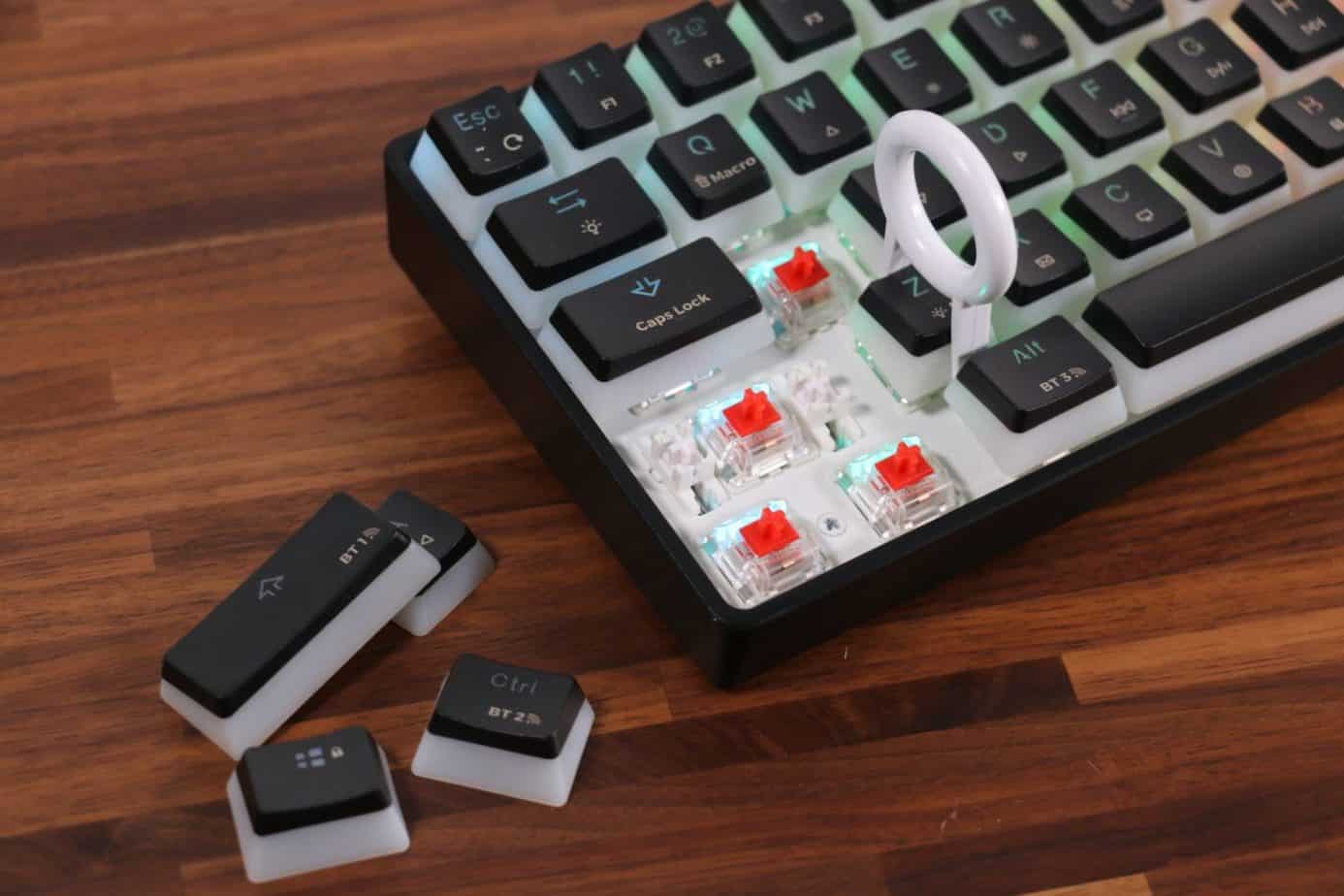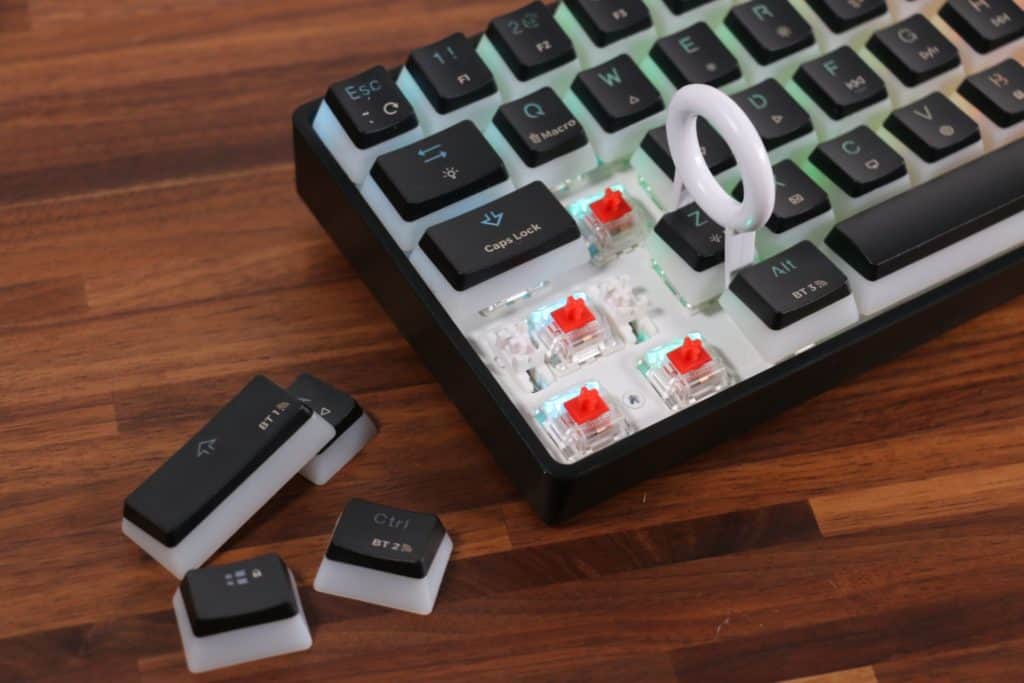 The Thor 660's mechanical keys are a huge improvement on the typical membrane keys you'll find in other gaming keyboards. It uses Gateron Reds which have a low 45g actuation force (the required pressure to register a keypress) and linear structure, meaning they remain quiet during even the most intense of gaming sessions. Furthermore, the keys are built to withstand an impressive 50 million presses, meaning they won't wear out, as well as being equipped with "Pudding PBT" keycaps that reinforce their durability. 
The keys have a response time of approximately 8ms, making them perfect for snappy games that demand lightning reflexes, such as first-person shooters and Battle Royales. You can also customize this gaming keyboard to your heart's content with RGB illumination offering 19 lighting modes and 13 multimedia keys with adjustable macro settings.
Build Quality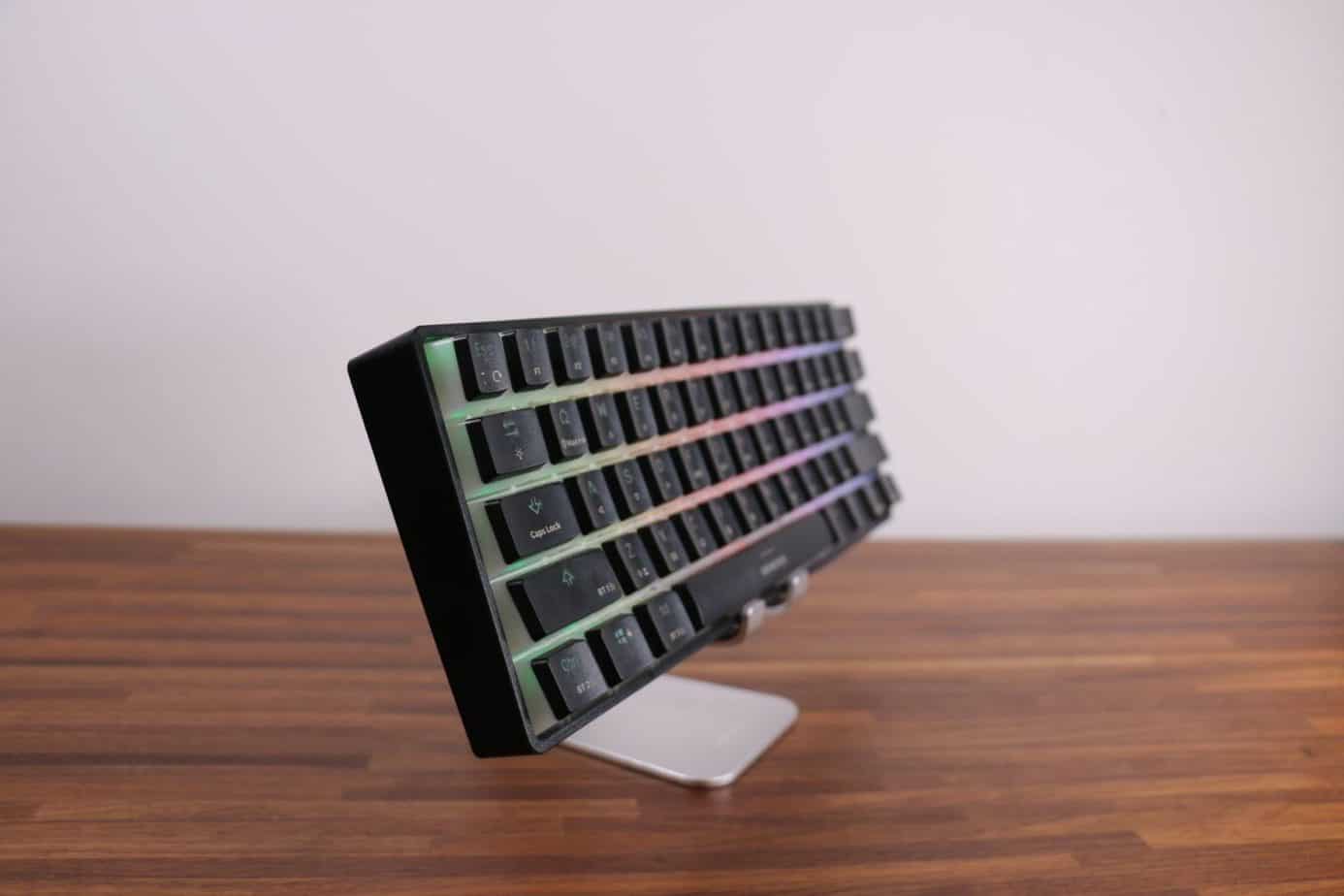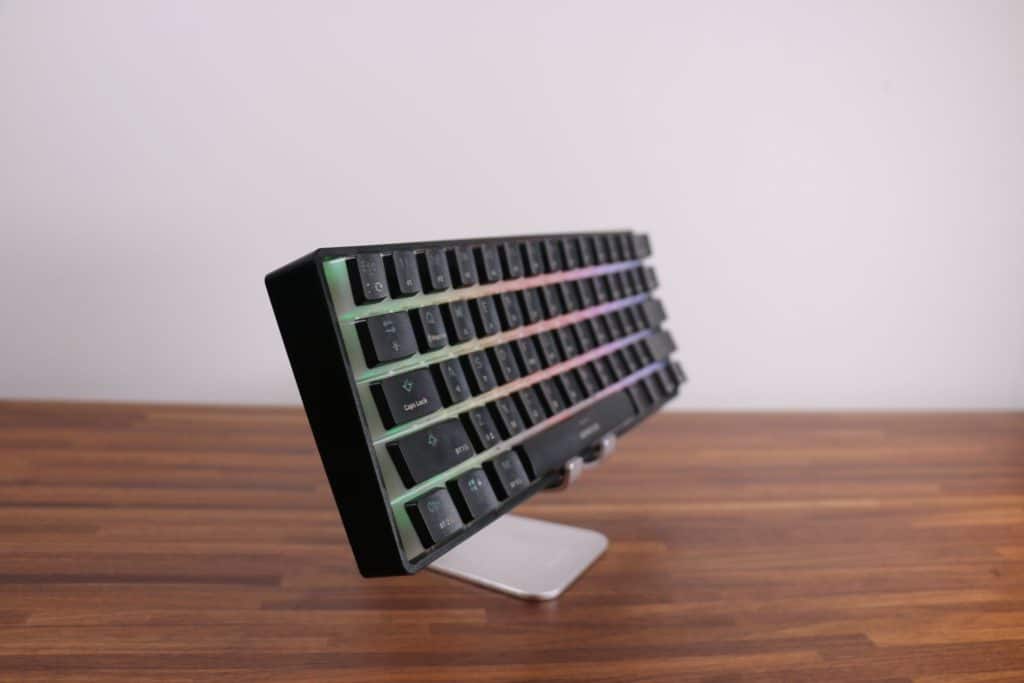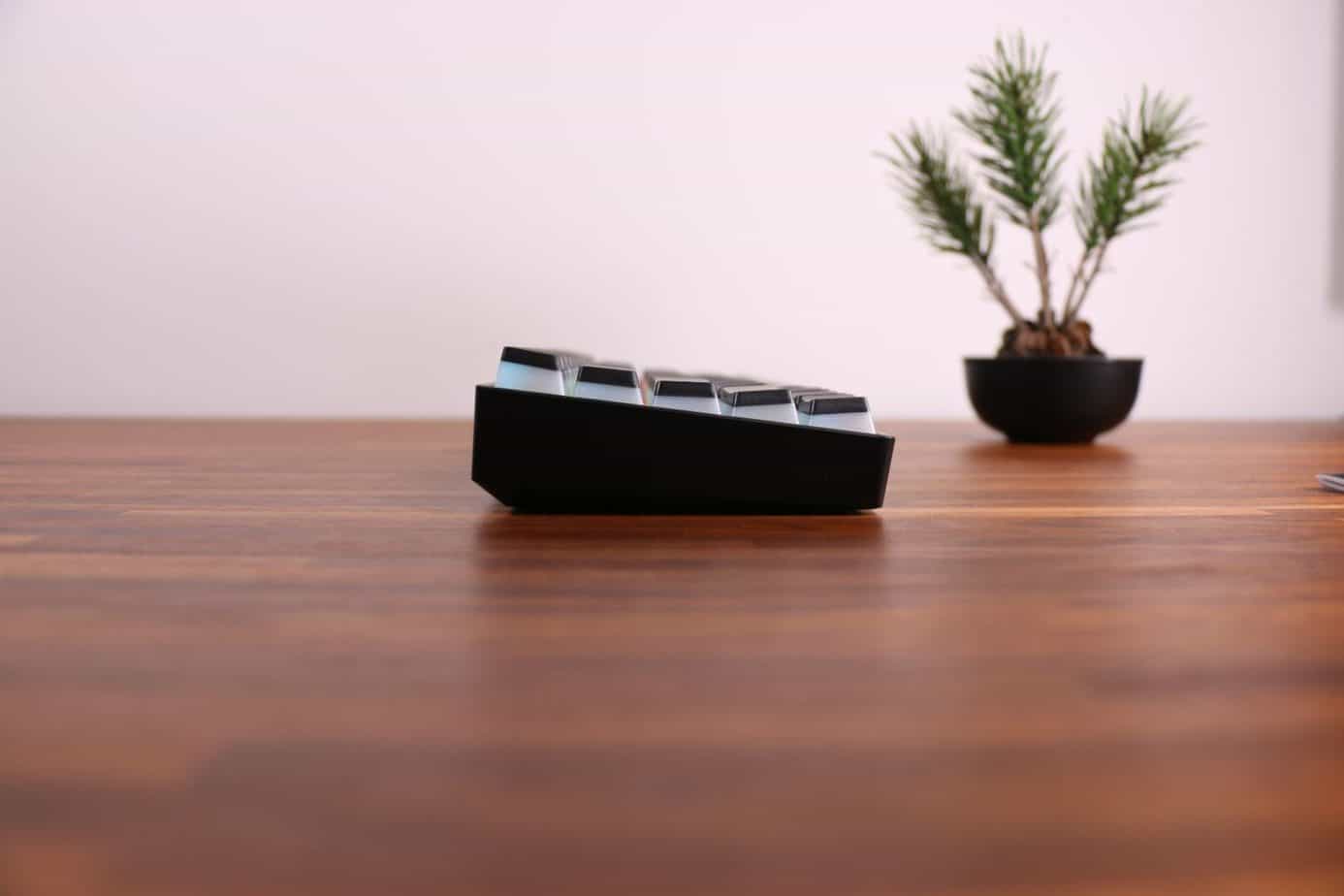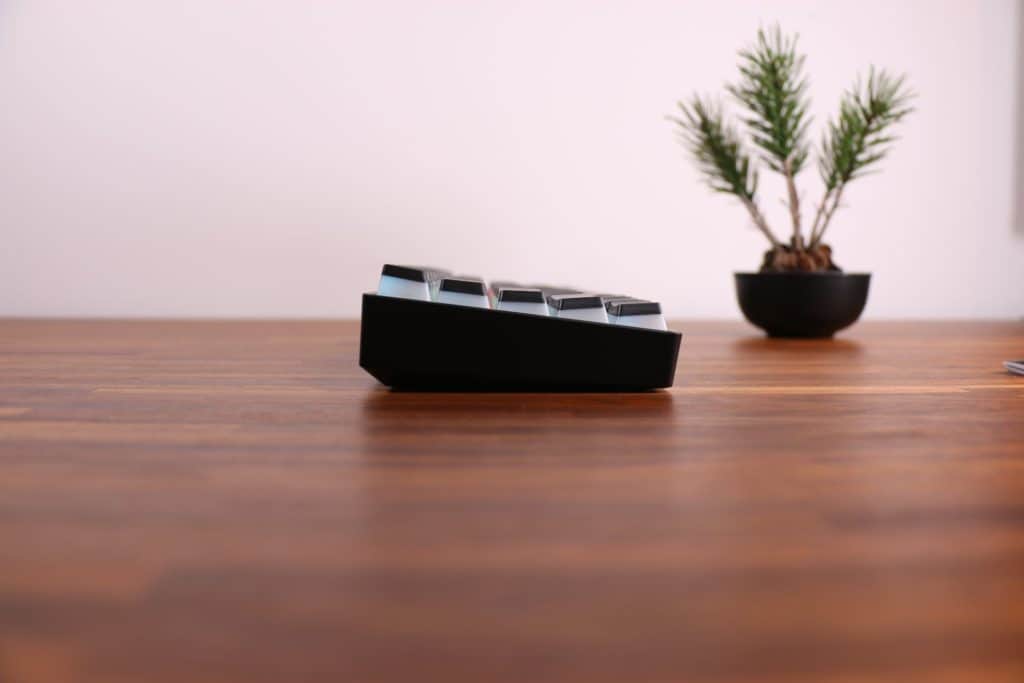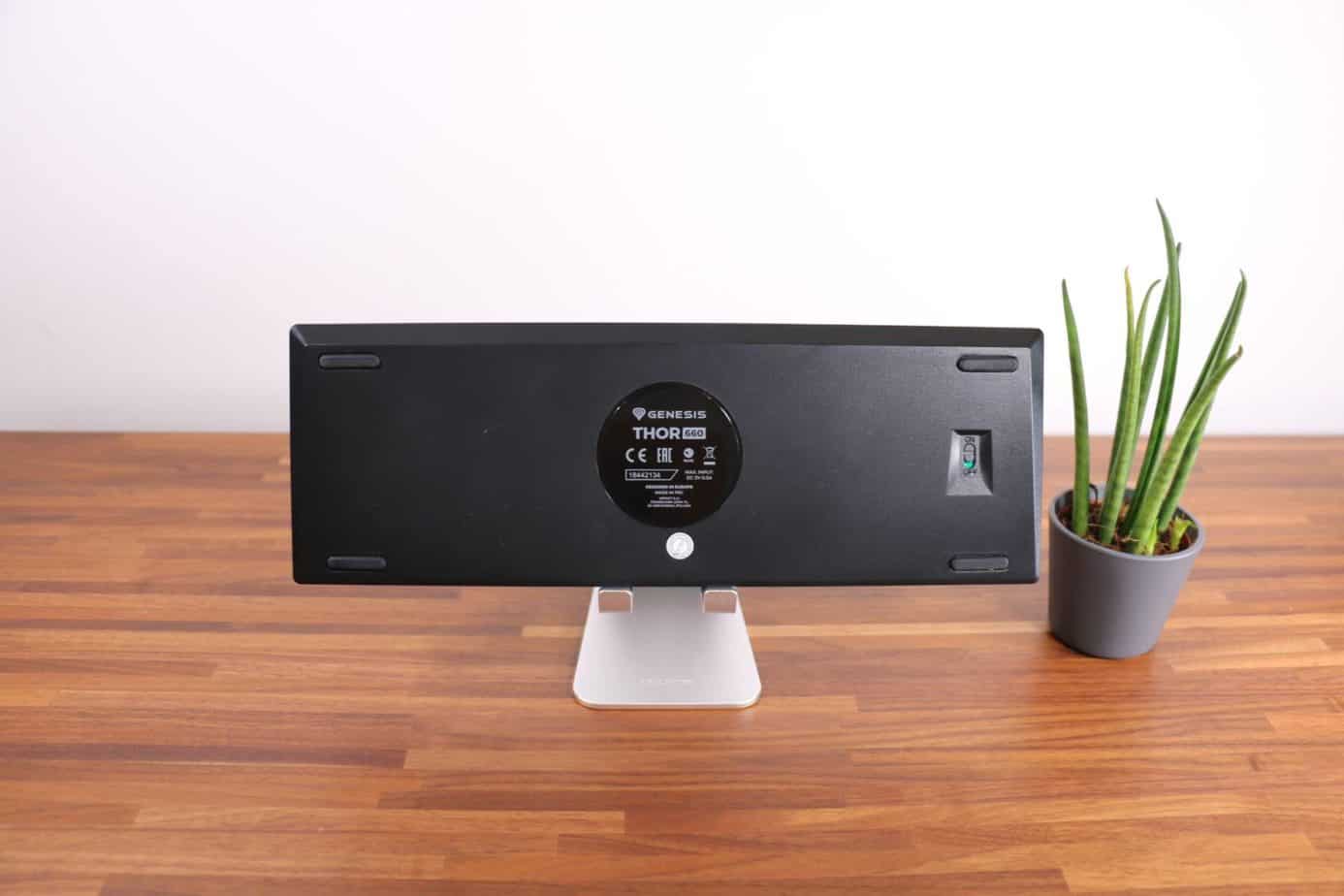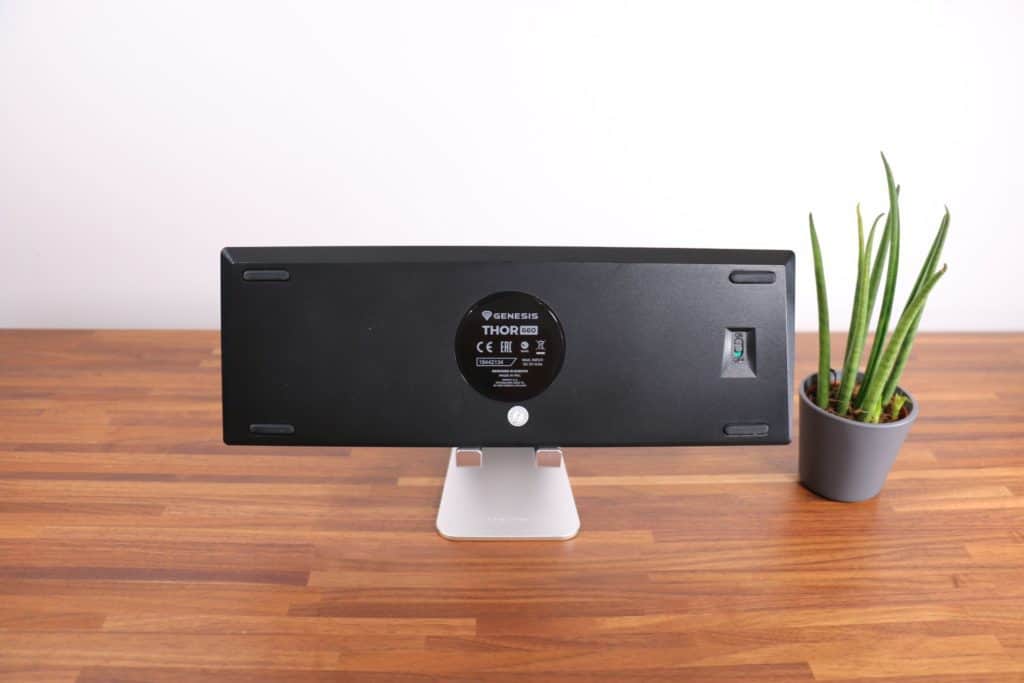 Every great gaming keyboard needs stabilization and the Thor 660 is no exception. The high-quality stabilizers, responsible for correcting the movement of larger keys, are lubricated for guaranteed smoothness and unmatched precision. Specialized grease is also applied to reduce noise and eliminate squeaks, allowing for maximum smoothness when pressing keys.
With 61 keys, the Genesis Thor 660 is a '60%', meaning it's smaller and more compact than your average keyboard. This gives the keyboard a tidy appearance and lightweight portability, but it means you'll be lacking a numeric block of keys, as well as arrow and function keys. If you're a fan of the minimalist design, the Thor 660 might be to your liking, but the reduced functionality is certainly a limiting factor.
Gaming Performance
60% keyboards can be very handy for typing, reducing the risk of "fat fingering" your keys and pressing the wrong buttons. The tactile nature of the mechanical keys also makes them easy and intuitive to use, offering that eternally satisfying clicking sound that comes with mechanical keyboards.
The Thor 660 gaming keyboard is also equipped with the N-Key rollover function, also known as 'anti-ghosting'. This ensures that your key presses are accurately measured and that the signals are sent immediately from the keyboard to your device. This handy feature can eliminate the frustration of an unresponsive gaming keyboard and makes typing accurately and efficiently typing a joy.
Software and Lighting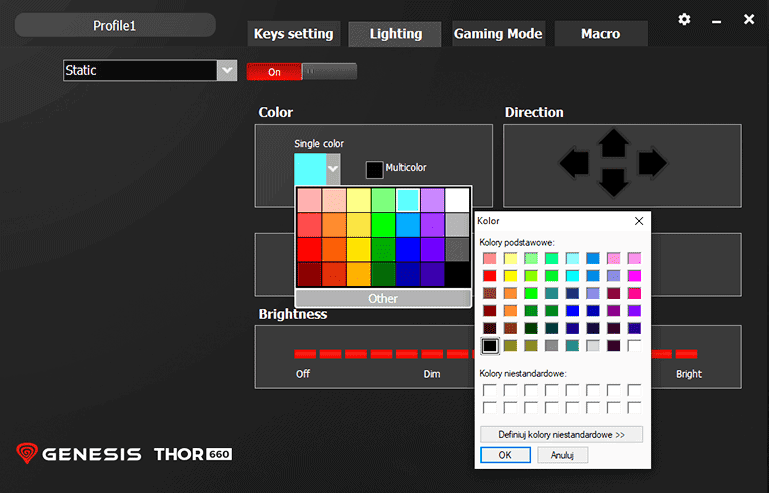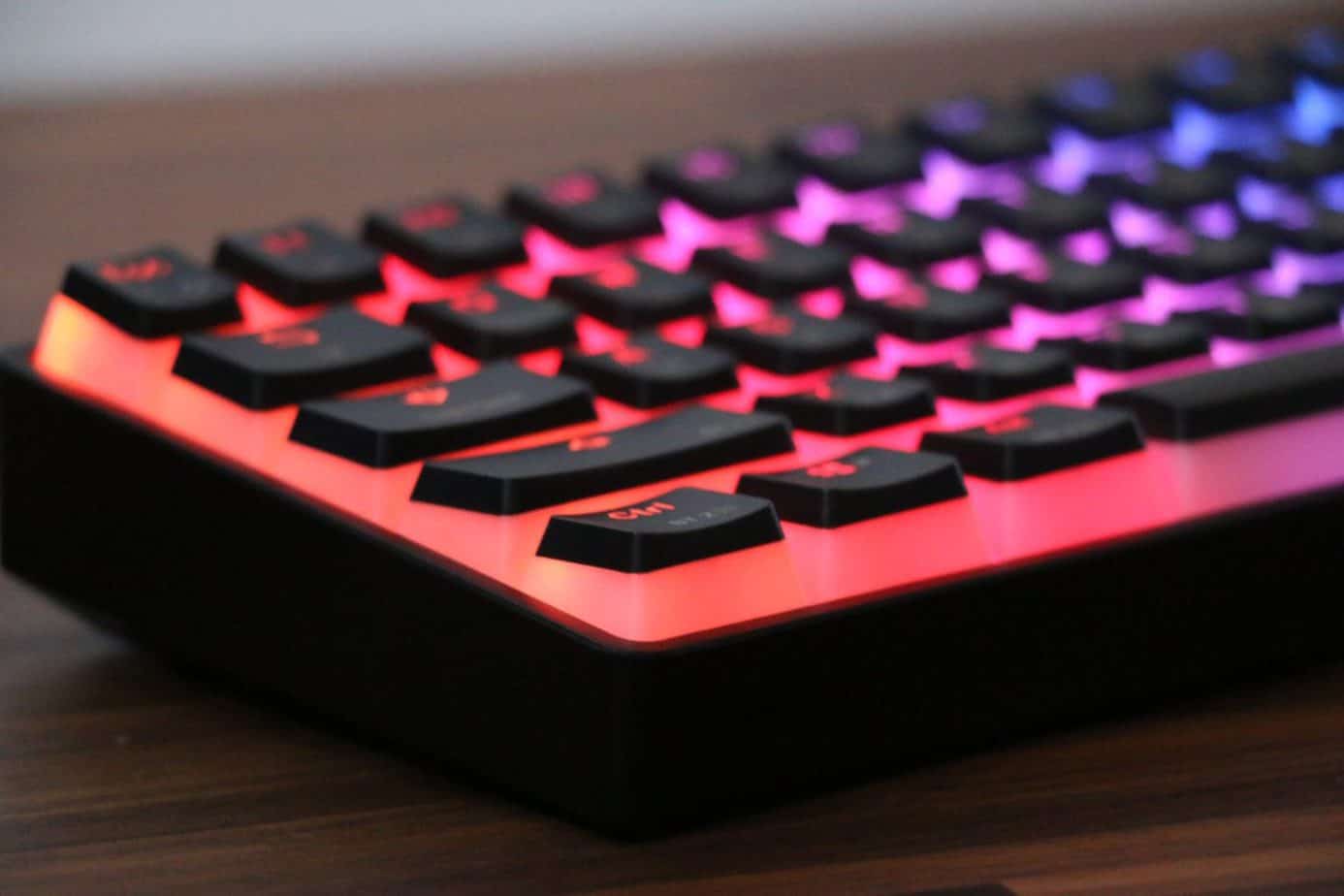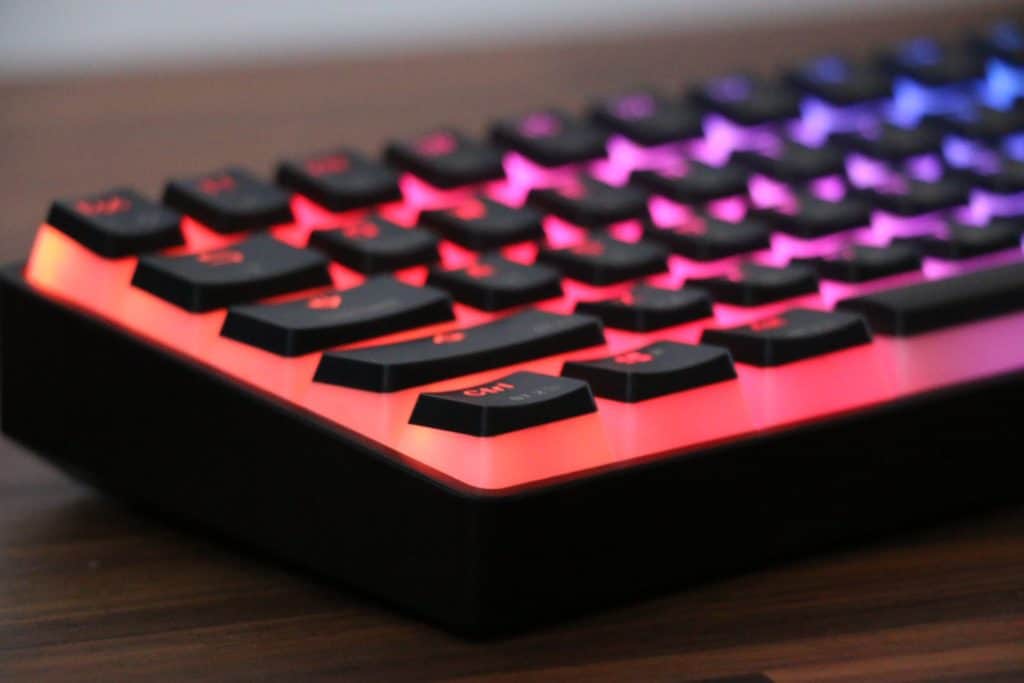 The Genesis Thor 660 includes dedicated software that allows you to fully customize its various settings. Whether you're tweaking the RGB lighting mode or creating convenient macros and profiles, the software that comes with this device is handy and intuitive. The keyboard, which comes in either black or white, is a sleek bit of kit with great lighting customization to match. Choose the color scheme that matches your preferences (and the rest of your setup), and get the dynamic colored lighting exactly how you want it.
Supported for use in a variety of operating systems, from Windows XP to Windows 11, as well as Linux and Android, this versatile and durable gaming keyboard is hard to fault. The software lets you create profiles, cycle through RGB presets, and make macros to fit your needs. It's a clean, lightweight piece of hardware with plenty of customization, impressive longevity, and a versatile combination of wired and wireless technology that lets you type or game on your own terms.
Is the Genesis Thor 660 Worth It?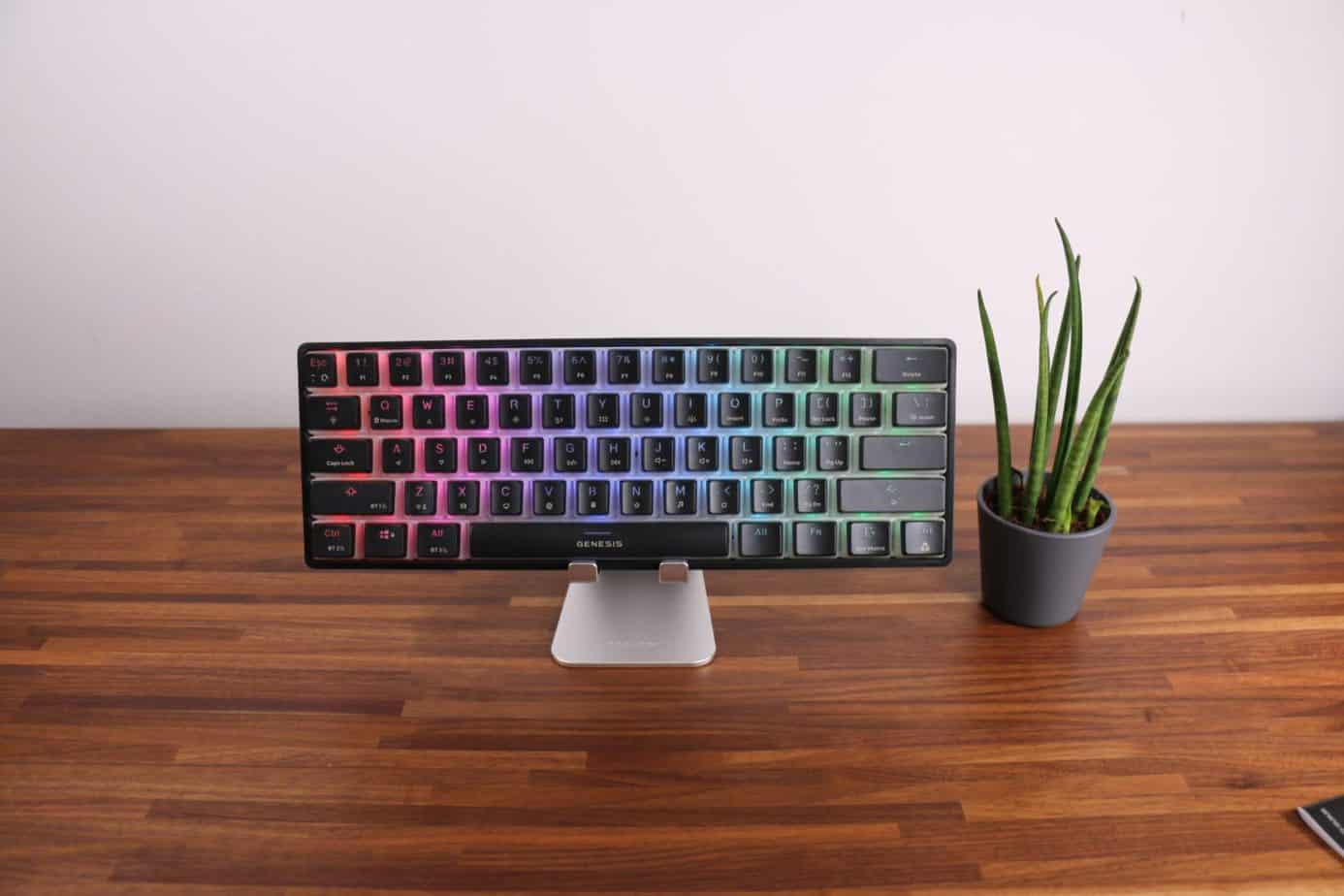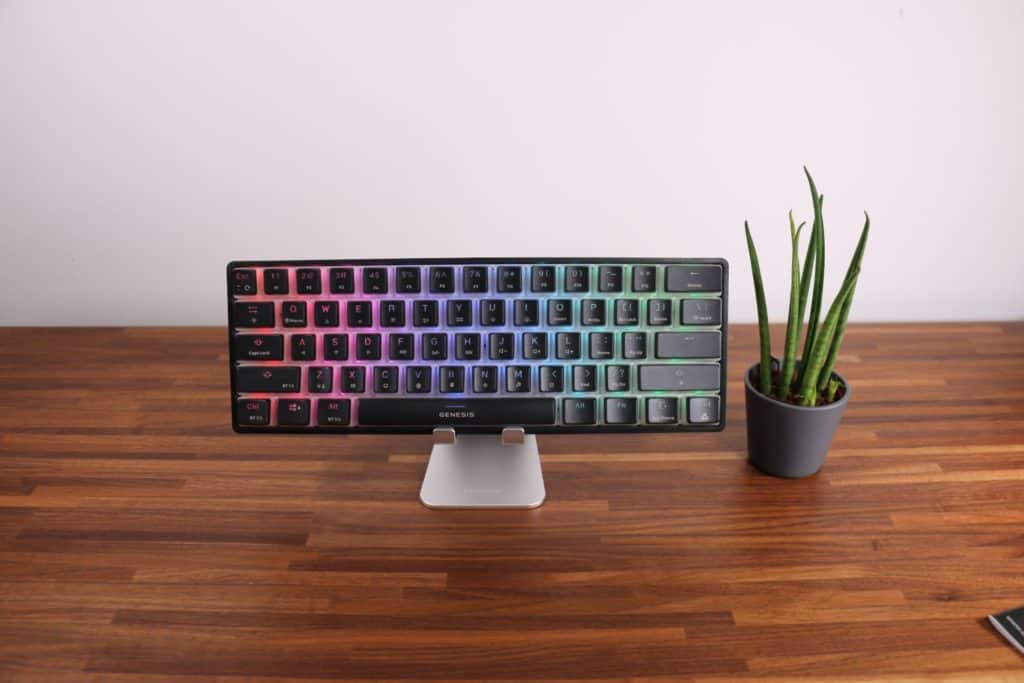 Absolutely! Genesis products have always been on the budget end of the market, but the Thor 660 doesn't skimp on quality. With sturdy build quality, responsive keys, and a wealth of customization options, this lightweight keyboard is well worth the affordable price tag. Whether you're gaming or writing, this keyboard will serve you reliably.