Google had previously announced plans on shuttering the Google Play Music service permanently by the end of the year, but it seems to be moving forward with the plan preemptively. Users are reporting being unable to access or update the app.
R.I.P Google Play Music – You will be missed.
Users of the service are reporting getting abrupt screenshots where they are unable to access the service any further. They are unable to listen to their music, podcasts, and other content, and are instead prompted to transfer over to YouTube Music.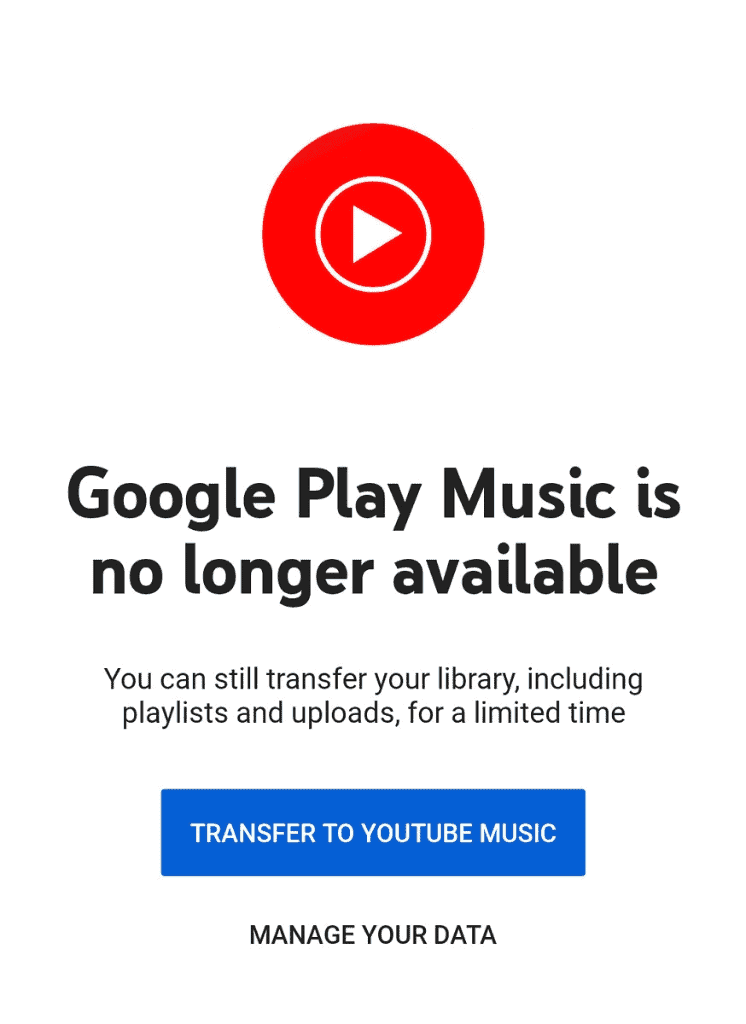 This comes as a fleeting lesson if you are an active Google Play Music user, you never know which time could be your last if you're still using the app. Be prepared to change to YouTube Music at Google's behest.
Google Play Music is one of the first legal streaming services right up with Spotify and iTunes. Before Sony entered the market with Tidal and Apple expanded into a dedicated music streaming service – Apple Music.
Started in 2011, the service aimed to let customers buy music, albums, and let customers listen to licensed music from their phones.
Unfortunately, as with Google being Google, it's time for the service to join the inevitable rankings of KilledbyGoogle.
Many users are expressing discontent with the service that is set to replace Google Play Music – YouTube Music.
Many users on Reddit are sharing their anger over the closure of the service and being pushed toward YouTube Music, which is still very flawed and far from perfect to be used as a replacement.
In a saturated market where competition is heavy, its safe to assume that Google killed the service because it was unable to keep up with the other big names in the music market. Competitors like Spotify, Apple Music, Deezer, Tidal, and many more were doing too well.
Google did announce in 2018 that it did have plans on killing off Google Play Music, and with how 2020 has been one of the worst years thus far, this closure is further proof that the year continues to get worse.
What are your thoughts on the closure? Let us know in the comments section below!