At I/O 2023, Google gave the Pixel Tablet its due attention, unveiling the tablet's retail pricing, technical specifications, and more. Now that we have the whole story and don't have to worry about any more leaks, though, let's examine each and every one of its characteristics in detail.
The Pixel Tablet is focused on the screen. It has an 11-inch screen and, yes, it is the only screen size available; there are no larger alternatives available (12 or 13 inches). It's pretty crisp, too, with a resolution of 2560 x 1600. Don't count on fast refresh rates, but you will like the rounded edges. A possible victory, then?
Since Google is developing its own mobile CPU, it only seems sense to include one in the Pixel Tablet. The same processor that prioritizes AI above speed is used here: the Tensor G2 with Titan M2 security. It would be fascinating to see whether Google was able to squeeze more performance out of this technology on a tablet than they were on a phone.
Both 128GB and 256GB variants of the tablet will be available for purchase via Google. The memory in both is 8 GB. The lack of any mention of microSD expansion is quite disappointing. Even the 256GB of storage may not be sufficient if you want to use this tablet as a full-fledged business "laptop." It would have been preferable to have a 512GB option here as well.
If you're streaming video, Google says this tablet will last up to 12 hours, which doesn't give us a lot of hope. Most users shouldn't need more than 9 hours of battery life, assuming that's what it's like in practice. And with Google's software manipulation, we should expect that figure to rise.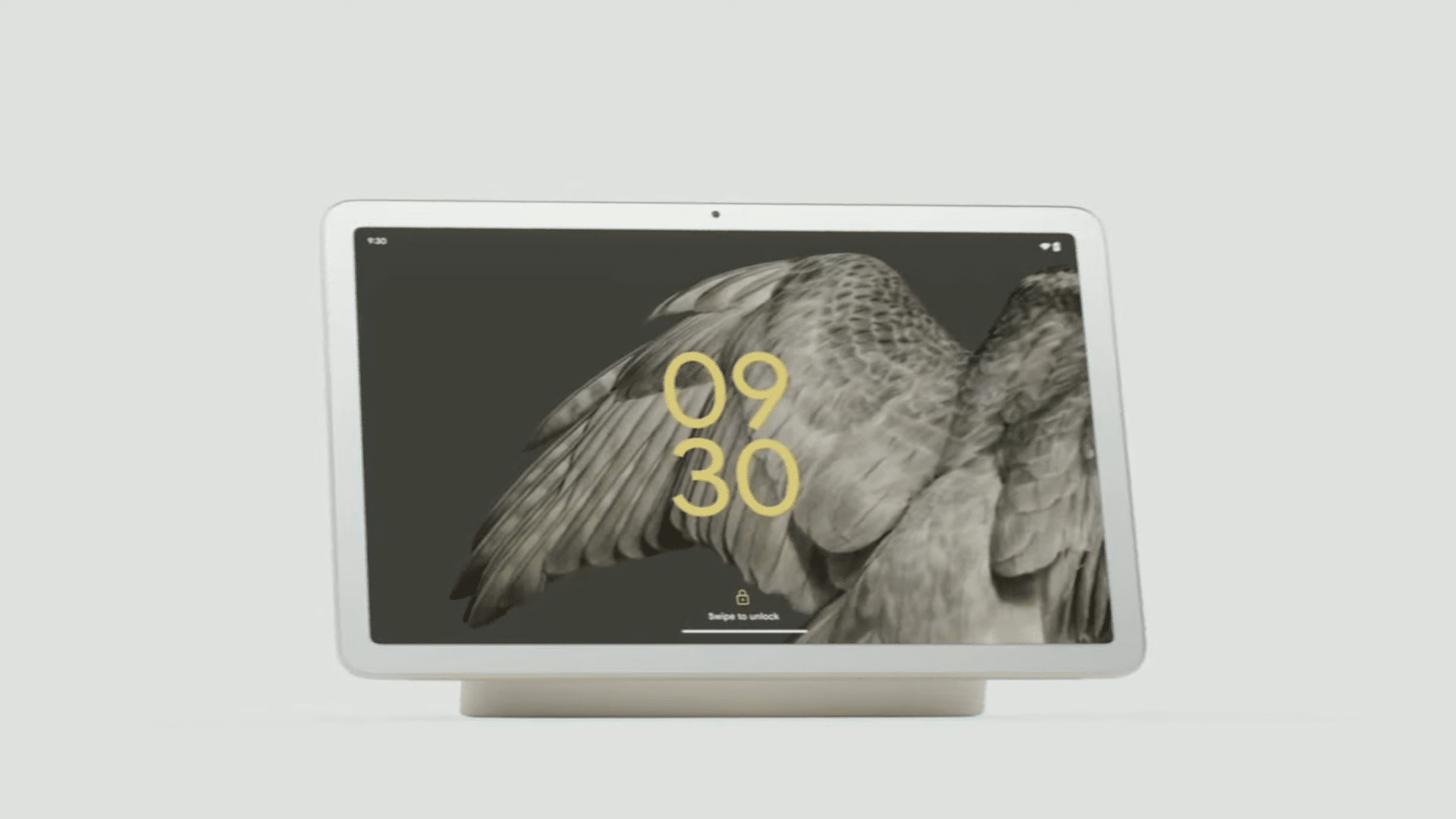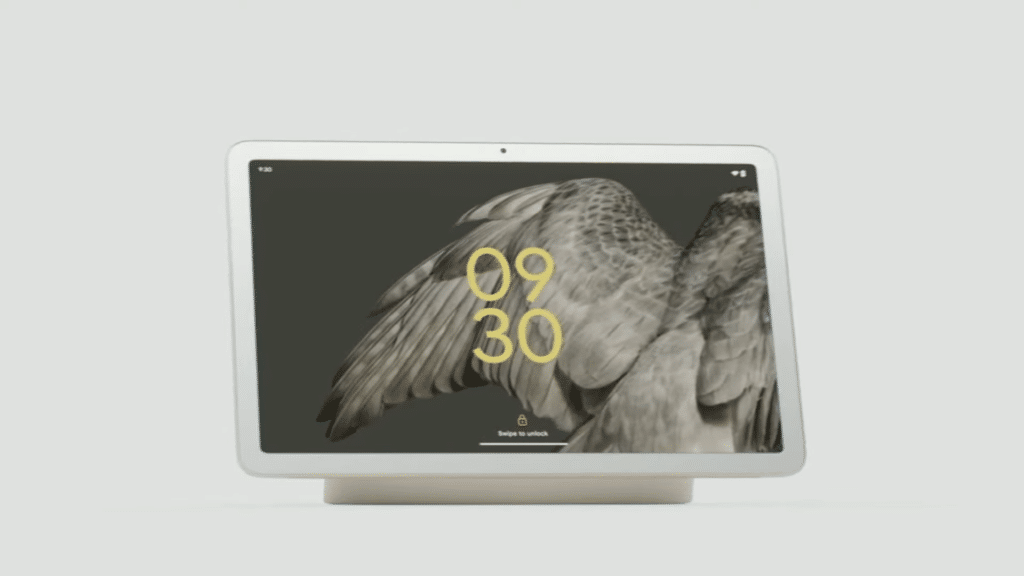 The front-facing 8-megapixel camera works a lot like the Center Stage feature on the iPad. A second 8-megapixel camera is located on the device's rear for general photography.
The charging speaker dock for the Pixel Tablet is included at no additional cost. Google claims that this speaker dock produces high-quality music and rapidly recharges the tablet. It's loaded with features, but how much is it? You can pre-order it right now in two hues, Porcelain and Hazel, for only $499 for the basic model.