The most recent Jon Peddie Research GPU market report for the fourth quarter of 2022 shows NVIDIA dominating the dGPU market share while Intel & AMD maintain a comparable proportion.
The worldwide PC GPU market, which includes all types of graphics processing units, reached 64.2 million units in Q4 2022, but decreased by –35% (Yearly) and -15.4%. This is according to a JPR research (Sequentially). These losses may be linked to a number of factors, including inflation and the growing cost of Computer components, both of which have an impact on customers worldwide.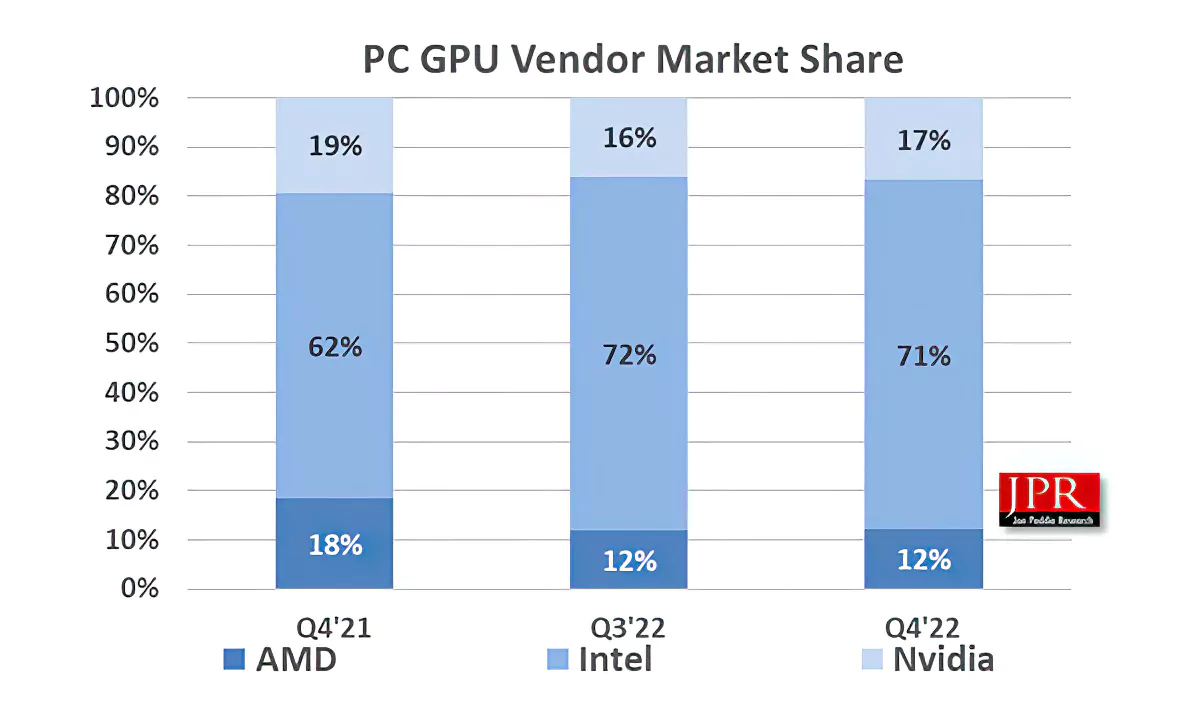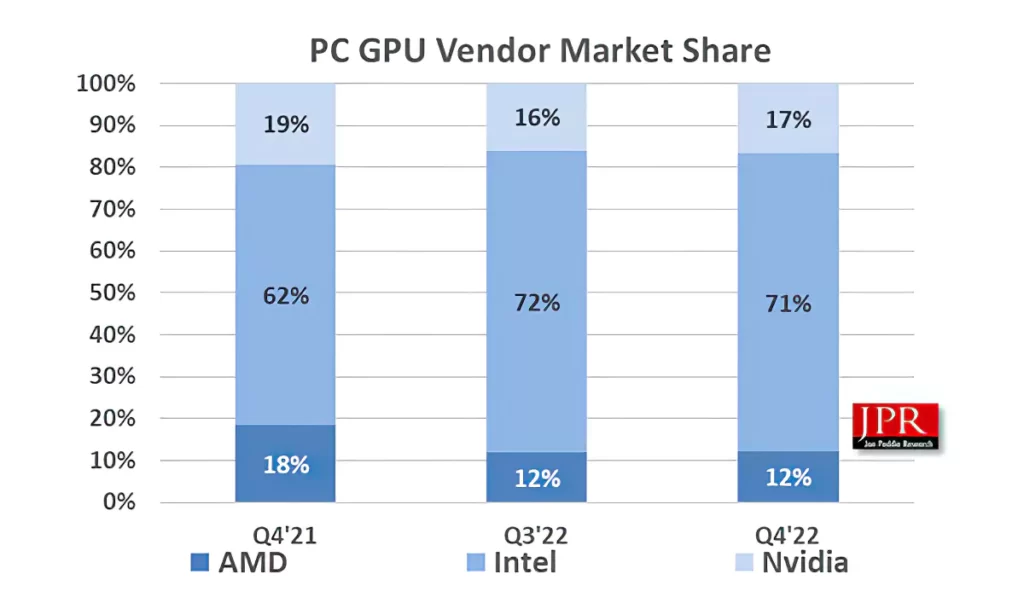 Discrete GPUs are anticipated to have 32% of the market share held within the sector, according to the present trajectory, which predicts that GPU shipments would increase by 0.19% between 2022 and 2026, reaching an installed base of 3.013 billion units. Desktop GPUs decreased by 24%, while laptop GPUs decreased by 43% in terms of segment-specific share. It is noted that this is the biggest drop since the high in 2011.
Regarding the total PC market share, NVIDIA's shares climbed by 0.68%, AMD's share increased by 0.4%, and Intel's share decreased by 1.1%. Within the entire GPU market, Intel continues to have a 71% market share, followed by NVIDIA with a 17% market share and AMD with a 12% market share.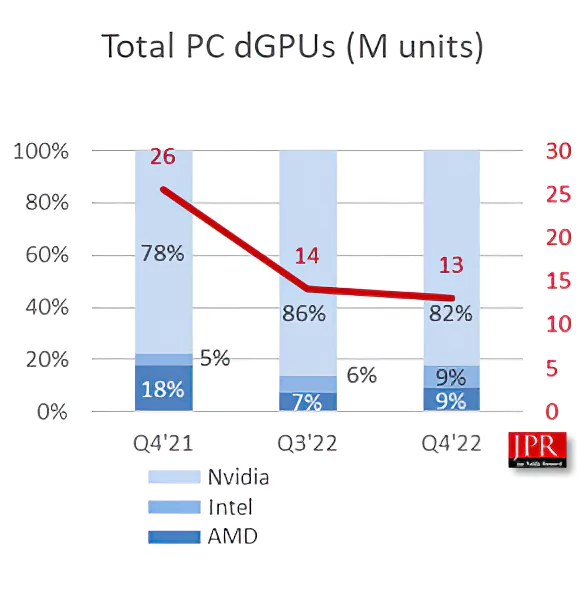 NVIDIA maintained its >80% market share despite the discrete GPU market share falling to 13 million units. For the blue team, which has just recently joined the discrete GPU market, a 9% market share in terms of shipments split between Intel and AMD is significant.
JPR also provided information on CPU market share in addition to GPU market share. Moreover, the CPU market shrank to 54 million units (84 million units last year). Desktop CPUs made up 37% of the market share, while notebook CPUs made up 63%.