Similar to the 12th generation, Intel looks to be preparing an unique "Black Edition" SKU for the Chinese market. A CPU-Z screenshot and the details of Intel's forthcoming i5-13490F have been leaked by user wxnod. Although not extremely new, this CPU has slightly faster clock speeds and more cache than the i5-13400F. It really comes out to be a little bit quicker than its worldwide equivalent.
Like the i5-13400, the i5-13490F has 10 cores and 16 threads. Its boost clock, which is 200MHz faster than the 13400, is 4.8GHz. The L2 cache count stays the same, however the L3 cache has been expanded from 20MB to 24MB.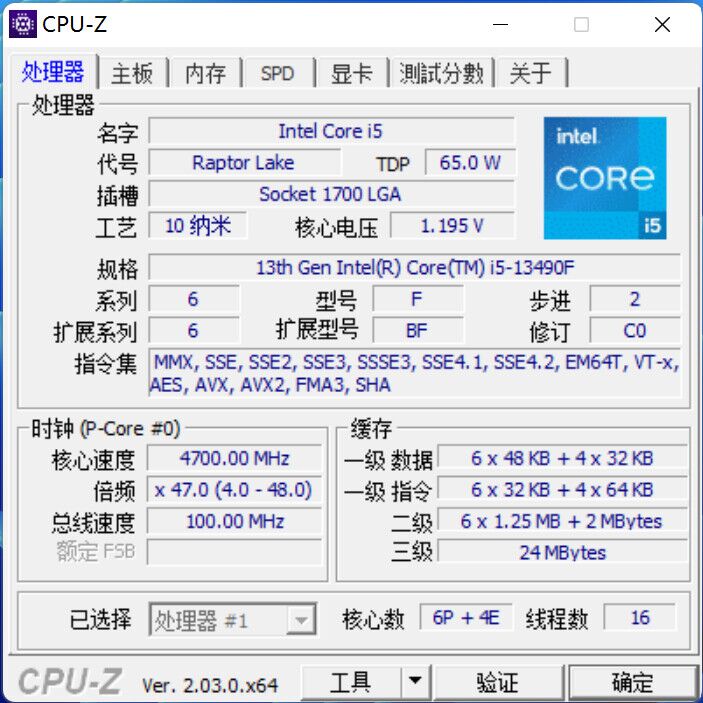 Performance-wise, the CPU pushes 6540 points in the multi-core test and 729.1 points in the single-core test. This result puts it somewhat in front of the i5-13400 and is respectable. On the other hand, because of its greater core and thread count, the i5-13500 is substantially quicker. The i5-12490F with Alder Lake had black packaging and was sold without the standard cooler.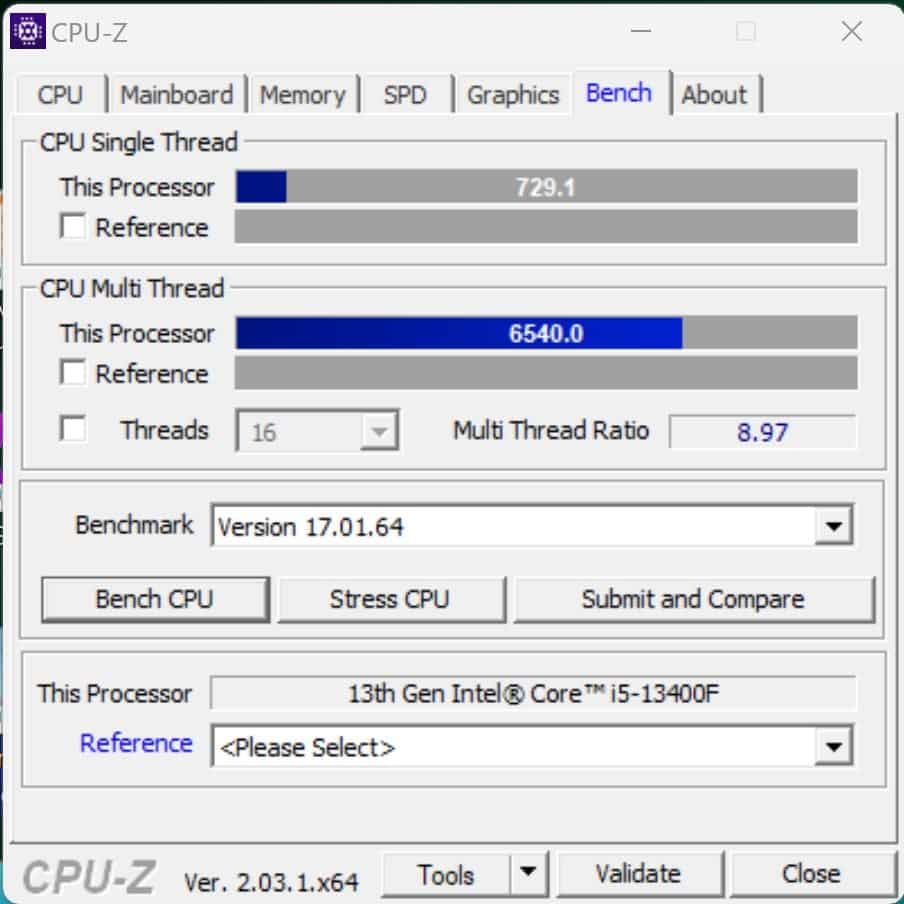 In addition, team blue specifically said nothing about this CPU during CES. Although it wouldn't make sense to publicize it globally since it is a China-only product.