Later this year, Intel's 14th generation Meteor Lake CPUs are expected to be released, with the mobile platform serving as its first market. The chips will be the first to combine chiplet technology with a hybrid x86 core architecture.
OneRaichu, a highly trustworthy leaker and insider, claims that the 14th Gen Intel Meteor Lake CPUs are aiming for some big performance and efficiency advances. While the hybrid implementation will still be there, the P-Cores and E-Cores of Intel's 14th-Gen Meteor Lake CPUs will feature a brand-new core architecture, and the CPU itself will use a number of extra IPs that will be coupled by several chiplets.
Despite the original expectation of a desktop lineup, it is said that the Intel 14th Gen Meteor Lake CPUs would priorities mobility first. The Meteor Lake CPUs are reportedly designed to increase efficiency over the previous generation by more than 50%. A >25% increase in performance per watt was seen in AMD's Zen 4 architecture, which was undoubtedly a considerable gain in efficiency.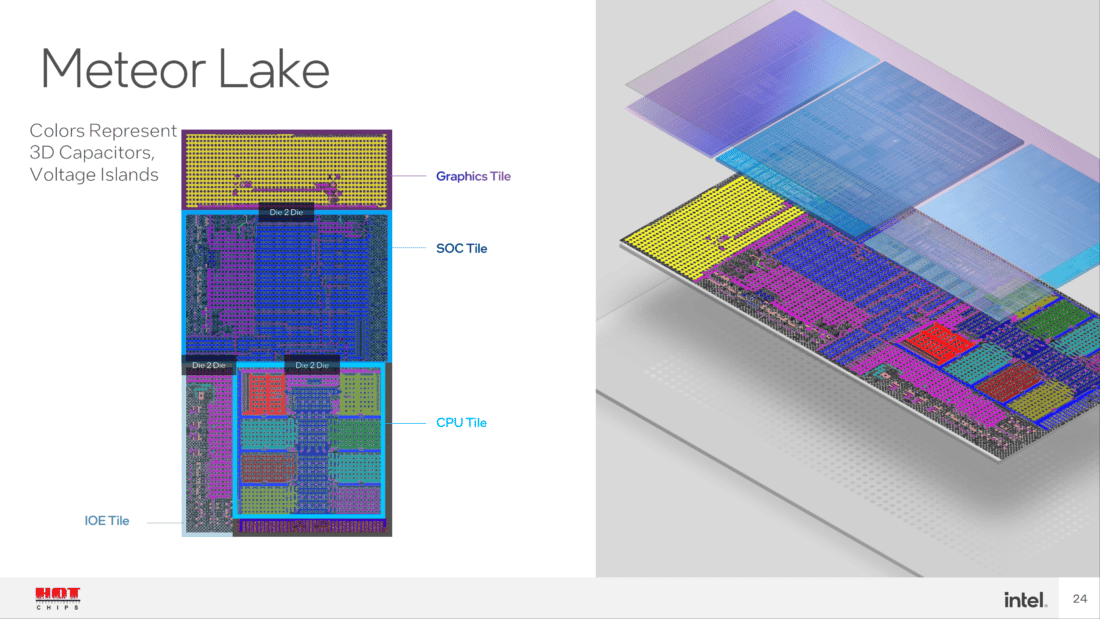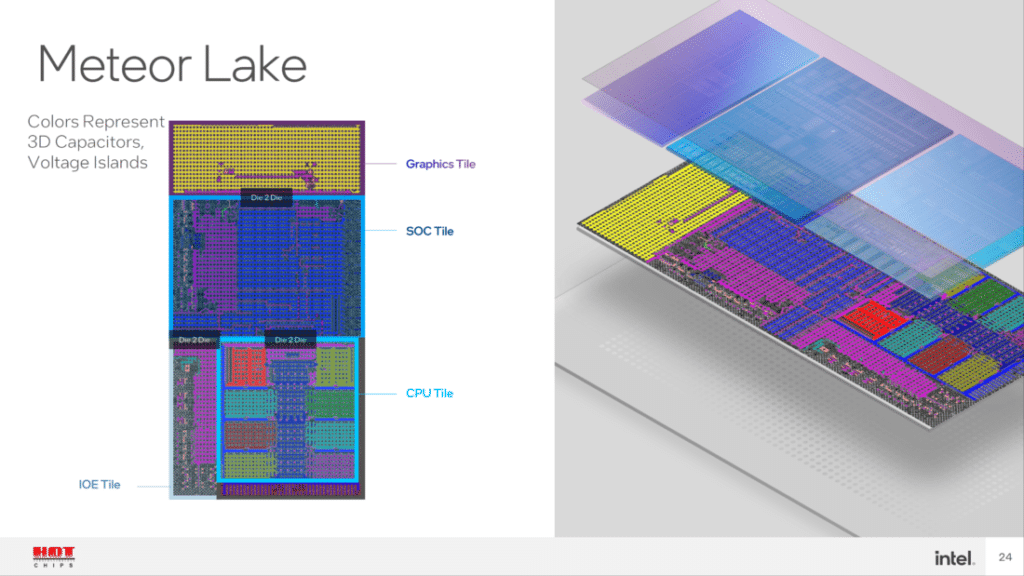 The leaker further states that Meteor Lake CPUs from Intel may be able to double GPU performance thanks to the new tGPU or Tiled-GPU architecture, which will have additional Xe GPU cores. There are 128 execution units running at clock speeds more than 2.0 GHz, depending on the particular arrangement.
As Intel just said during its earnings call that the firm would boost manufacturing of its Meteor Lake CPUs in 2H 2023, expect further details later this year.